This Pumpkin Spice Latte recipe is inspired by the Starbucks version of Pumpkin Spice Latte. It can be easily made in less than 10 minutes by using simple ingredients.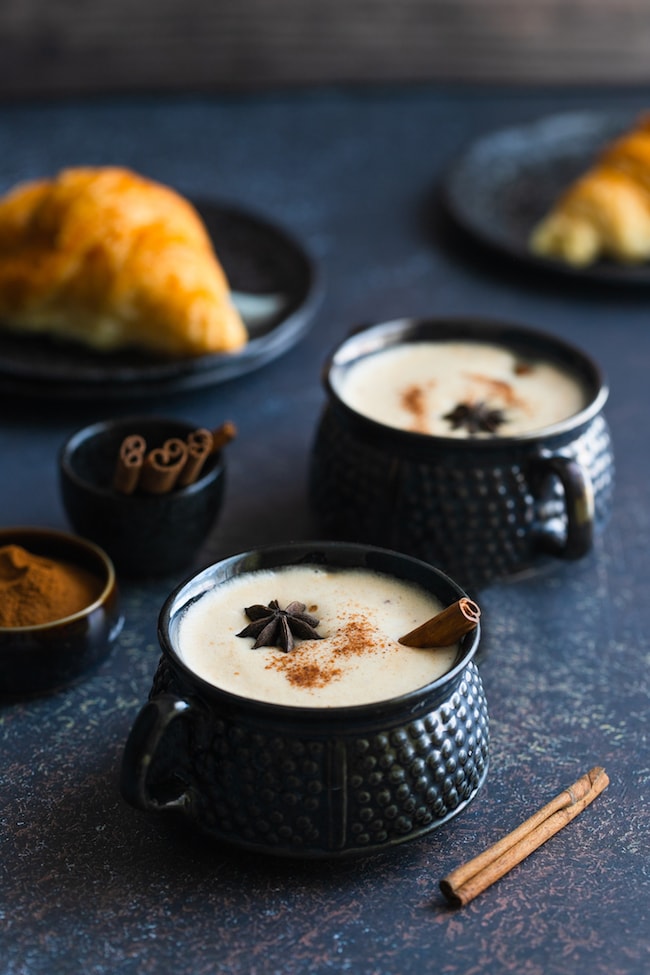 This unique recipe is one of the best homemade pumpkin spice lattes out there. Check out the technique to create coffee-shop style froth that will last for a long time.
Most of the time a cup of coffee is exactly what you need after a long and tiring day.
The one thing that will lift your spirits and put you in a great mood, especially on a cold day!
Imagine if it's not just another cup of coffee but the homemade pumpkin spice latte that will completely rejuvenate you.
 You can consider this as the copycat version of  Starbucks pumpkin spice latte, and the best part is that you can enjoy it from the comfort of your home.
This exceptional pumpkin spice recipe can be made with few basic ingredients you have handy. All you need is powdered cinnamon, nutmeg, ginger, and cloves. Check out the recipe for measurements.
If you are not a great fan of pumpkin, there are several options you can try such as the delicious Nutella coffee, mouth-watering passion fruit juice or refreshing strawberry lemonade.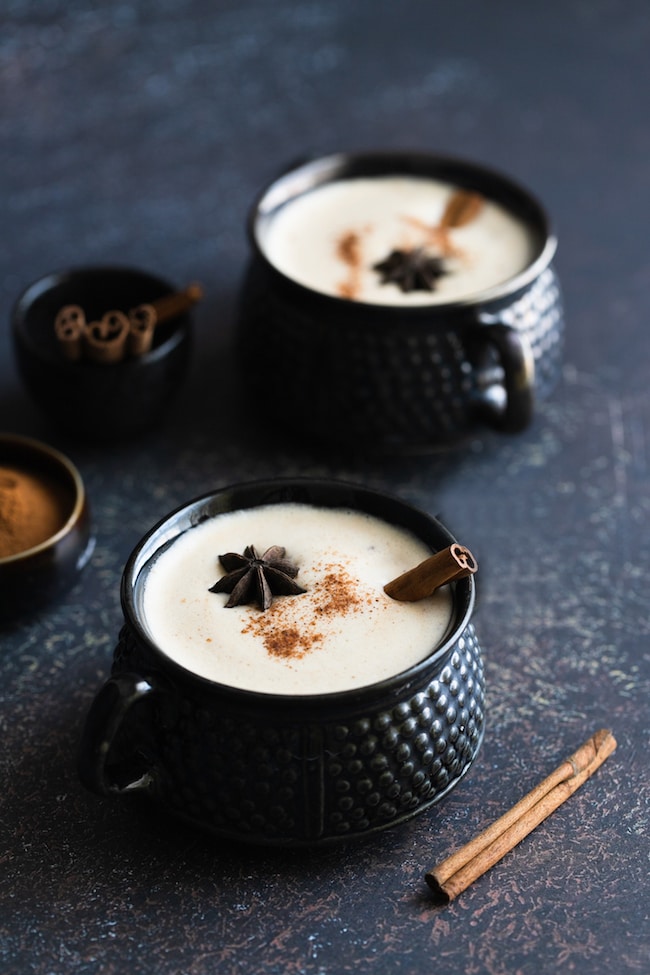 Essential ingredients used in latte preparation:
Milk is one of the essential components of this spiced latte which can be used according to your requirement. You can use whole, 2%, skim, or even dairy-free milk.
You can even use alternate non-dairy milk sources like coconut milk, soy or almond milk, both of which would be equally delicious.
Pumpkin puree, being the star ingredient, brings out the true flavor of pumpkin.  Both homemade or canned pumpkin puree can be used to make the latte. I love Libby's Pumpkin puree. In Dubai, it's available in Choitrams, Spinneys, and Park and shop most of the time. Few other stores carry it as well during the season. I have found it in Spinney's during the off-season too.
Pumpkin Spice Recipe:
The pumpkin spice adds a kick to the latte. A balanced combination of 2 teaspoons ground cinnamon,  1/4 teaspoon ginger,  1/4 teaspoon nutmeg, and 1/4 teaspoon cloves,  helps to elevate the flavor of the pumpkin. This provides the unique flavor of this spice latte.
Another ingredient used in this latte is sugar, of which 2-3 tablespoons are added or as required. You can even use an alternative to sugar such as Stevia.
Also,  both hot espresso or strong brewed coffee makes an equally good cup of pumpkin spice latte.
To make the latte even better,
Use a cute mug and sprinkle a pinch of pumpkin spice before serving.
There could be nothing better than getting that cup of coffee right from your kitchen, without having to spend so much time waiting in long queues.
Surprise your loved one with this special pumpkin spice latte, that promises to tantalize the taste buds, making you want another one.
Try this delicious pumpkin spice latte today and get ready to enjoy a delicious latte!
P.S: This Weeks blogging tips
Blogging requires a lot of learning and these days with the onset of Instagram and Pinterest designing has become an integral part of any business. If you want to get your hand on basics of design then check out the Free Canva Design School.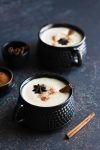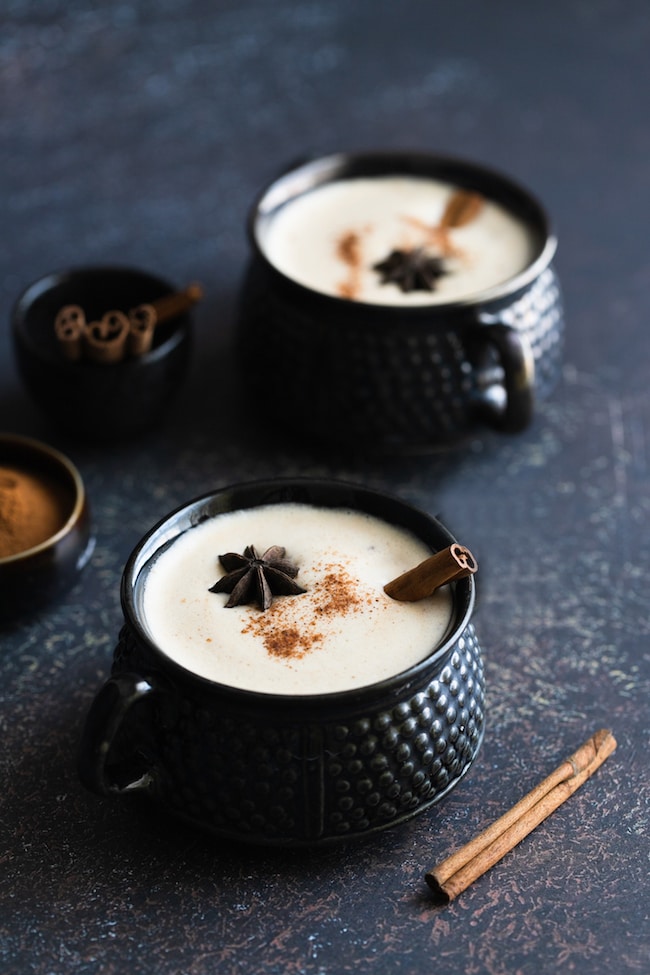 Pumpkin Spice Latte Recipe
This Pumpkin Spice Latte recipe is inspired by the Starbucks version of Pumpkin Spice Latte. It's quick, simple and can be made under 10 minutes.
Cuisine:
American, Italian
Keyword:
best homemade pumpkin spice latte, pumpkin spice latte recipe, starbucks pumpkin spice latte
Ingredients
2

cups

milk (whole or 2%)

3

tablespoons

pumpkin puree

2-3

tablespoons

sugar

(or more as needed)

1

teaspoon

vanilla extract

(preferably good quality)

1

teaspoon

pumpkin spice

1/2

cup

black coffee

Whipped cream for topping

(Optional)
Instructions
Add milk + pumpkin puree + sugar to a blender and blend for about a minute until it's frothy.

Transfer to a saucepan and place it on medium-high heat. Once the milk is hot, turn off the heat. Do not let it boil. You need the foam.

Stir in vanilla + pumpkin spice + black coffee. Taste and adjust the sweetness if needed and divide the latte into two cups.

Top with whipped cream if using and sprinkle some pumpkin spice latte. Enjoy!!
Recipe Notes
If using instant coffee granules, stir in 1 teaspoon of coffee in 1/2 cup hot water. Use more if you like your coffee to be stronger.