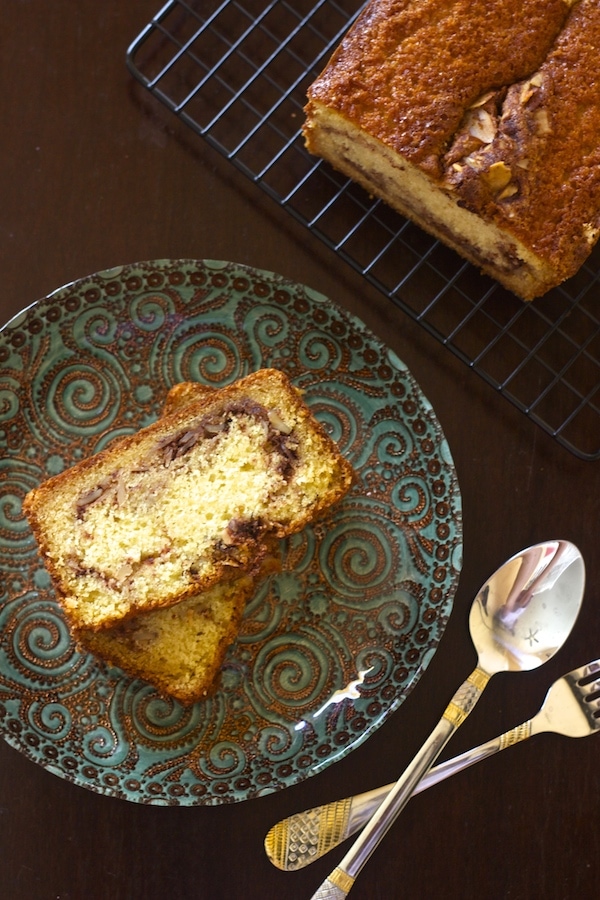 There was a time when I couldn't stand the smell of cinnamon. Too much of it in a store and the next moment I needed some fresh air. But its amazing how you acquire certain taste and smell as time goes by. Fast forward few years and I find the smell of cinnamon intoxicating, irresistible, makes me want to dive into anything that has cinnamon. I have not idea why and how it has changed, but I like it.
I have added cinnamon here, but you can add the spice of your choice. Chai masala, cardamom powder, ginger powder or anything you like. Its absolutely moist, buttery, not too sweet, with a perfect balance of flavor and crunch. You will love it.
Cinnamon reminds me of halloween and that reminds me, we already have a pumpkin carved and ready by the door step. Every once in a while I am asked to make it smokey. My idea of safe smoke inside the house is to light an insence stick inside the pumpkin. Solves the purpose and acts as a room freshener too. Having said that, Nivaan is the one who made me do it. He is crazy about halloween and everything there is to halloween, ghosts, witches, costumes, u name it. I still wonder how a 3 year old can be fascinated with all this. Whats even more crazy is for the past two months, every time we go to the store, he picks up a pumpkin and then I have to create a jack o lantern 🙂
I cannot tell you how much he waited for the big pumpkins to come to the store. Last week when I was at the grocery store, I saw huge pumpkins piled up and I was dancing with joy (ok not literally). All I had in my mind was a clear picture of my sons expressions when he would finally have one. I couldn't believe how much happy I was. 'I don't remember the last time I saw something and became so happy,  It was so much better that a designer handbag', I told my husband'.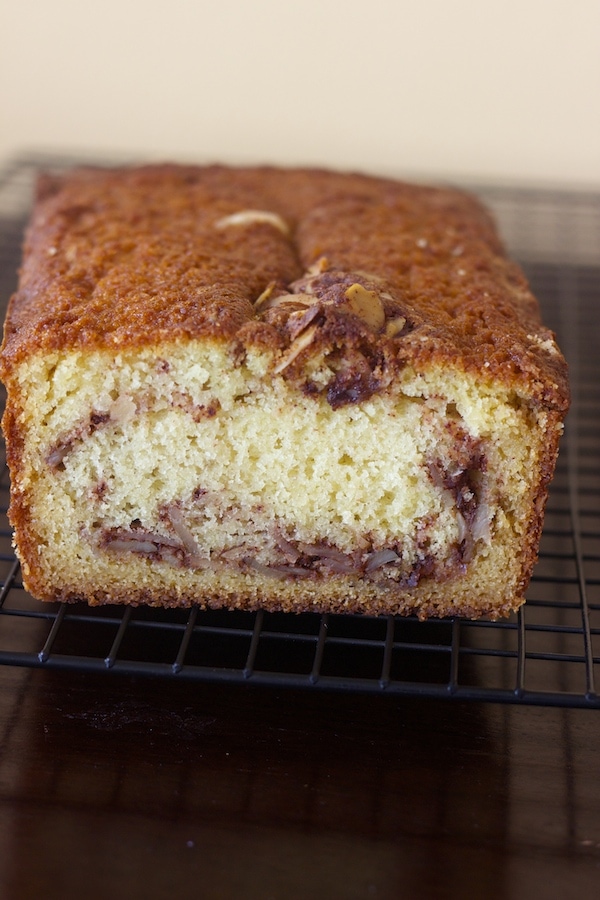 Its incredibly moist and compliments well with a cup of coffee or tea.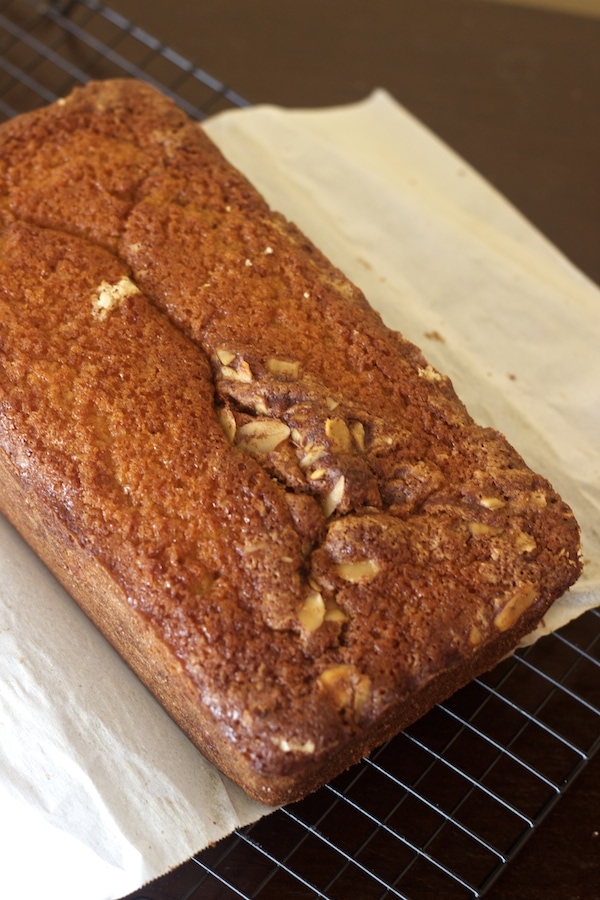 Grease and flour the pan and then line with a parchment paper. It will help you remove the cake with ease. Also it will help in even rising from the sides, giving it a flat surface rather than a dome.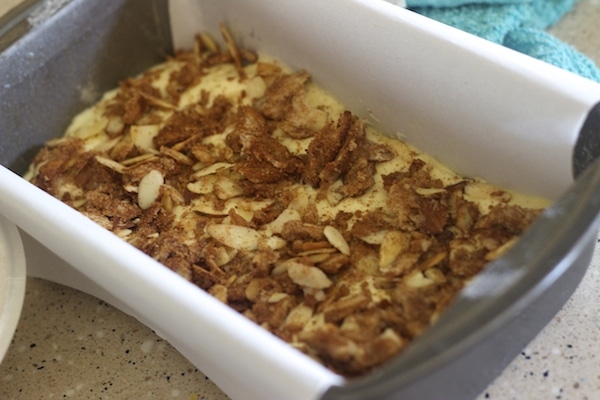 Pour half of the batter, flatten with a spatula. Sprinkle half of the cinnamon streusel topping, then pour the remaining batter and top with rest of the streusel topping.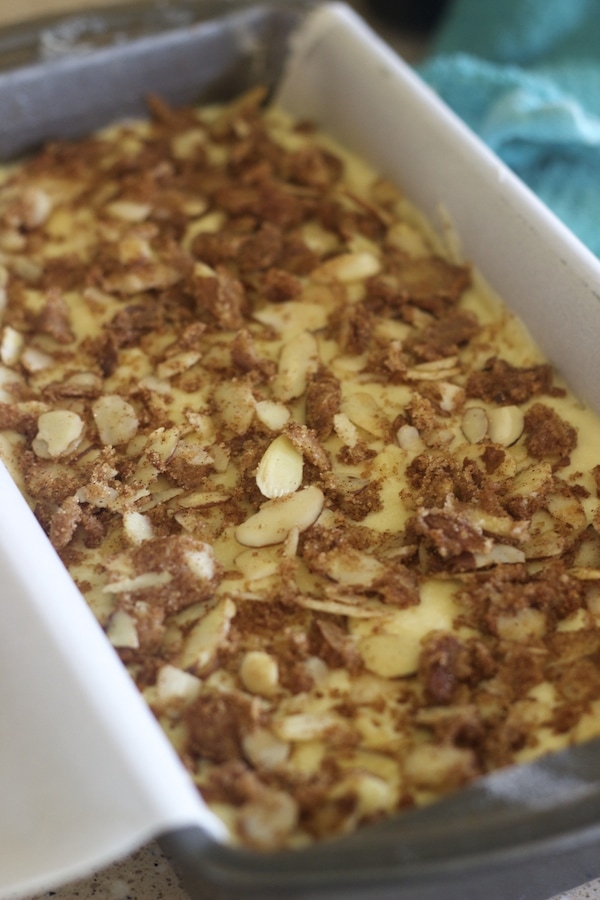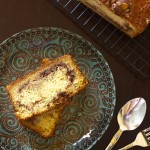 Chai / Coffee Cake
This cake can be baked in an 8 inch cake pan. Baking time will be same. If using a 9 inch cake pan, baking time will be somewhere around 30-35 minutes.
Ingredients
2

cups

240g all purpose flour / maida

1

teaspoon

baking soda

1

and 1/2 teaspoon baking powder

1/4

teaspoon

salt

1

stick + 2 tablespoon

10 tablespoons (140g) unsalted butter

1

cup

200g sugar

3

large eggs

1

teaspoon

vanilla extract

3/4

cup

180ml Thick yogurt + 1/2 cup(120ml) milk, mixed well
TOPPING AND FILLING:
You can stir 2 teaspoons of chai masala or spice powder directly into the batter if you want to keep it simple

4

tablespoons

brown sugar

2

tablespoons

flour

1/2

cup

sliced almonds or nuts of your choice

2

teaspoons

cinnamon powder / chai masala / ginger powder

2

tablespoons

unsalted butter
Instructions
Preheat oven to 350 Degrees Fahrenheit/ 175 Degrees Celsius. Grease and flour a 9 *5 inch loaf pan or line with parchment paper.

Mix the topping ingredients to a bowl and try to mix everything with a whisk to make it light and airy. Mixture will be slightly lumpy. Set aside.

Whisk together flour + baking soda + baking powder + salt and keep aside.

In a bowl, mix together butter + sugar on high for 5 minutes or until the mixture is soft and fluffy. Add eggs one by one, scraping off the sides after each addition and only beating as needed. (Do not over mix). Add the vanilla and give a quick stir again.

Add the flour in three batches alternating with yogurt, beginning and ending with flour.

Pou half the batter into prepared pan. Smooth it with a spatula. Sprinkle half of the nut mixture. Then add the remaining batter, smooth and top with the nut mixture again.

Bake it for 50 - 55 minutes (mine took 55 minutes) or until a skewer inserted in the center of the cake comes out clean.