This Nutella coffee is the best way to make coffee if you want to recreate a restaurant-style coffee at home. It has the goodness of coffee and a Nutella Shake is perfect for the cold days when all you want to do is cozy up.
Initially Published: March 2015
Image Updated: May 2020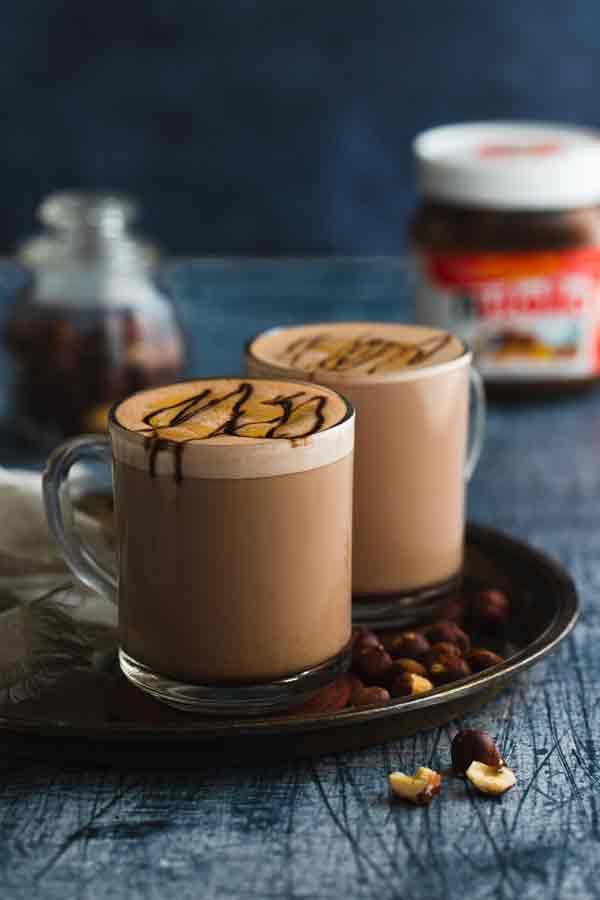 Every time Nivaan comes up with a fever or cold it's a struggle, not because of the whining, the clinging and the doctors visit, but because giving him medicine is the biggest challenge of all. Every dose takes an hour and not to mention the crying, additional whining, emotional blackmailing, bribing, and all the things that go along with it. It did not matter if I gave him his favorite orange-flavored or watermelon flavored medicine. So I use Nutella to disguise it. 🙂
Truth be told, even if you know it's not the best thing to have, who doesn't like Nutella? It has become an ingredient in itself like the Nutella desserts and Nutella cream cheese frosting. Having said that, once in a while a decadent indulgence is worthwhile and it doesn't matter if you carry the motto 'moderation is the key'.
So let us indulge, my friends:)
In a frothy, creamy, chocolaty and nutty coffee or a creamy and decadent hot chocolate.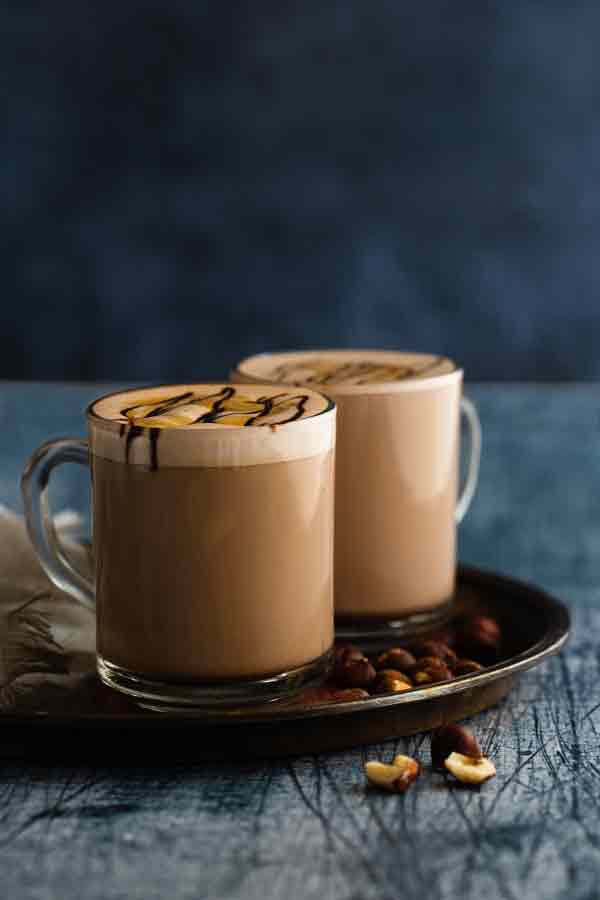 Everything has a story and so does this hazelnut spread infused coffee, the way I like to call it.
In short, a friend was raving about the hazelnut coffee you get at Boston Coffeehouse. A few weeks later I happened to be there and without the slightest hesitation, I knew exactly what to order. I must say that every sip of the hot hazelnut coffee deserved raving and that explains the inspiration behind this coffee.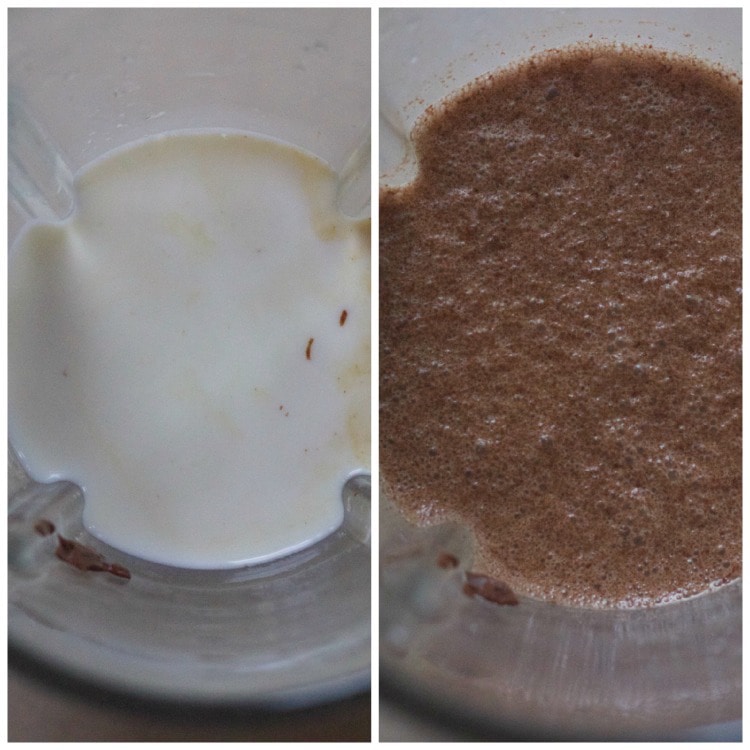 How to make a cafe-style coffee at home
The best way to make this coffee is to add milk + coffee + Nutella + sugar to a blender and blend until the milk is frothy and Nutella mixes well with the milk.
After that, pour this milk into a saucepan or into a microwave cup and heat till the milk is hot.
After all, the froth says it all.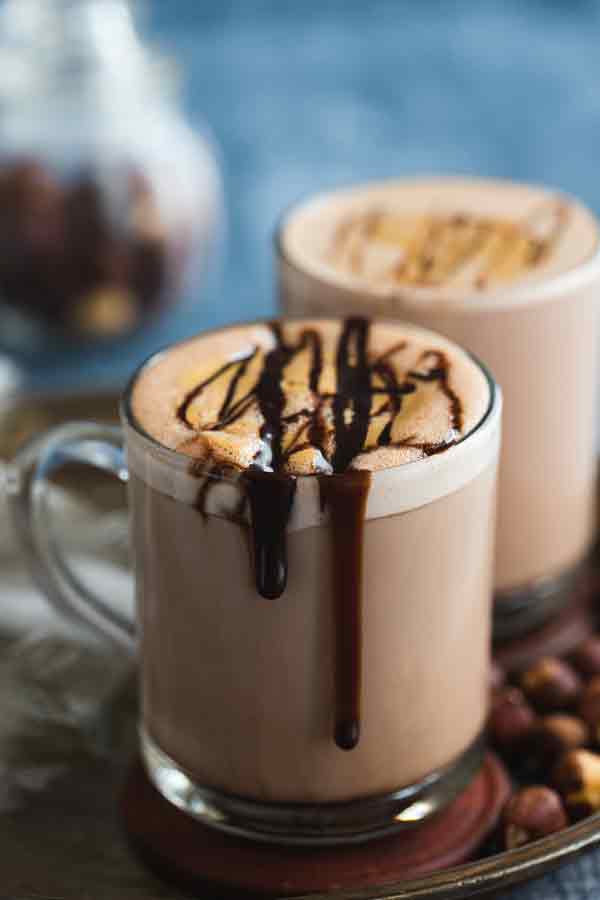 It's frothy like you get in a coffee house.
Similarly, don't forget to check out the Cold coffee with ice cream.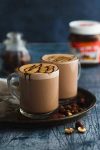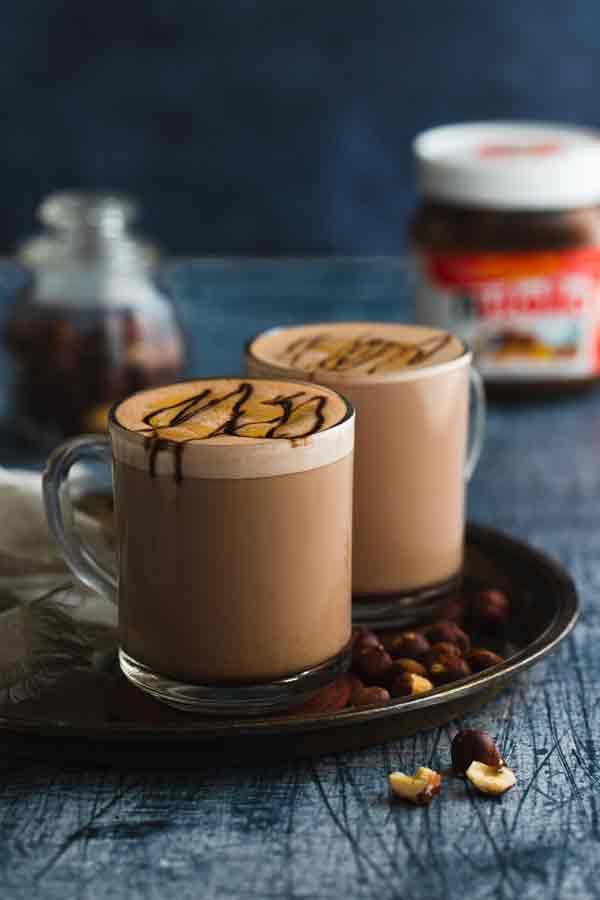 Nutella Coffee
You can serve the drink cold or avoid coffee if you want to make this kid-friendly.
Ingredients
1

cup

milk

1

and 1/2 teaspoon instant coffee granules

1

and 1/2 tablespoons Nutella

2

teaspoon

sugar or to taste
Instructions
Add milk + coffee + Nutella + sugar to a blender and blend until the milk is frothy and Nutella mixes well with the milk. (This will combine everything well and create a foam)

Pour it into a saucepan and place it on heat till the milk simmers. Pour the hot milk into a cup.

Top with some marshmallows. Drizzle with some chocolate syrup. (Alternately you can also heat the milk in the microwave.)