Valentine's Day Dessert Ideas
Valentine's day is around the corner. All in all, if you are looking for some ideas to make your day special then check out the Valentine Day dessert ideas.
If you decide to keep it simple with no fuss, no-bake dessert or choose to go that extra mile to bake something or if you want to make it more unique by adding a hint of rum you are at the right place.
Hope you have a Wonderful day!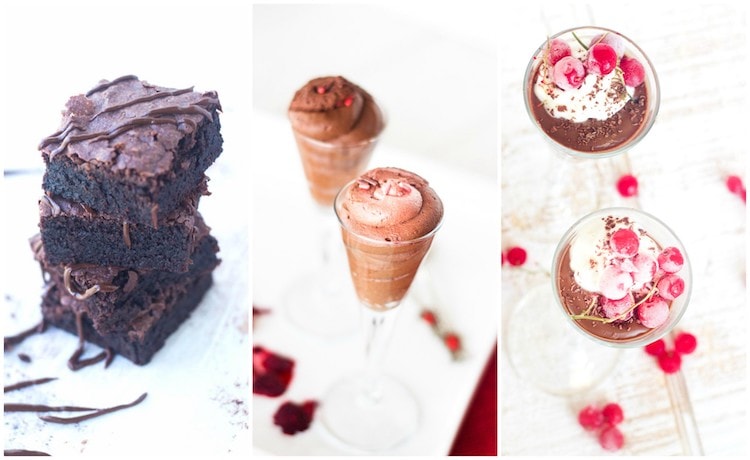 Warm brownies topped with ice-cream can be magical and is an excellent dessert after dinner. It's my midnight dessert during weekends when I am running a Netflix marathon. The best part is whenever I have extra; I freeze them for later.
The chewy and fudgy brownies can be made in one bowl, and there is a video recipe to go along.
If you don't want to go through the hassle of baking, then make the no-bake eggless chocolate mousse or pot de creme(No-bake chocolate pudding). It is perfect if you want to make a romantic dessert for just the two of you. Use fine quality chocolate like Lindt to get the best results.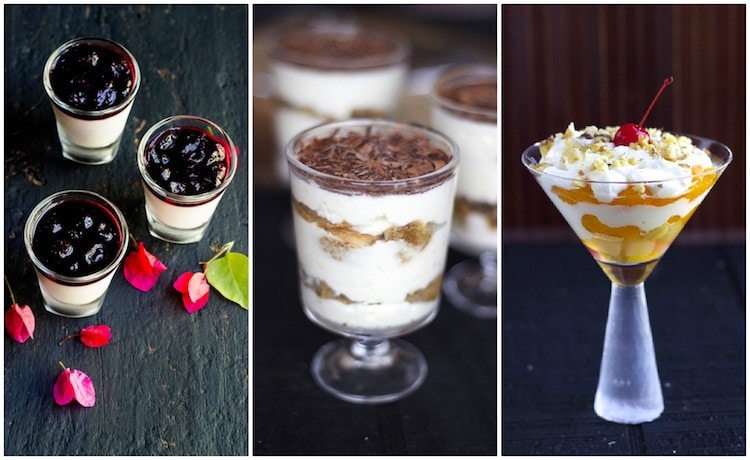 Again, the blueberry pannacotta is simple to put together. You can substitute raspberries or strawberries instead of blueberries to mark the special day.
Can anything beat Tiramisu? Tiramisu is an Italian dessert, and the word itself means 'pick me up' or 'cheer me up.' It is an eggless and no-bake dessert too.
The easiest dessert on this post would be the Fruit Cream. It's hard to resist and excellent if you want to make dessert for 2 or a crowd.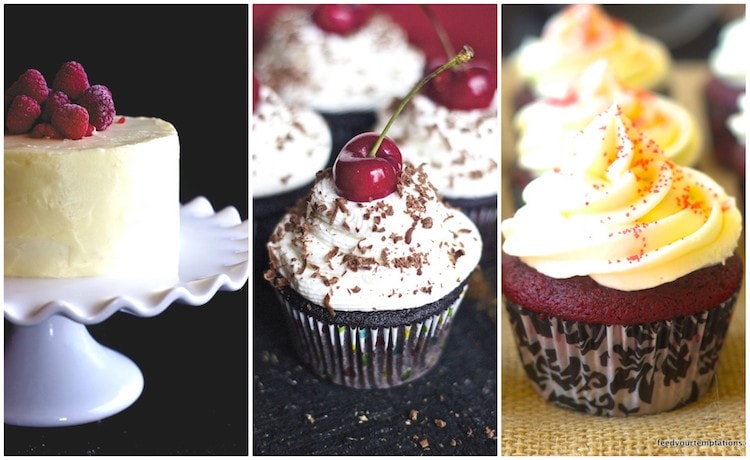 Now, if you want to go an extra mile and bake something, then nothing can beat the best Red Velvet Cake, Rcd velvet cupcakes, and black forest cupcakes. It's super moist too.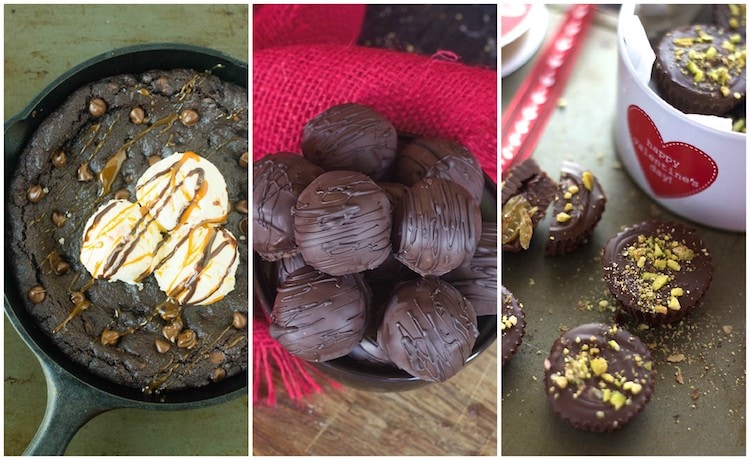 Make the dough in advance and bake it 30 minutes before you are ready to serve this skillet cookie or pizza cookie. Can something be more divine than warm cookie topped with ice cream?
Still, want to do something different?
The rum balls or brownie balls and Rum soaked raisins is all you need 🙂 🙂