These ultimate classic chocolate brownies are chewy, decadent, and have a shiny, cracked and flaky top. With a few ingredients and simple steps, it's very easy to put together.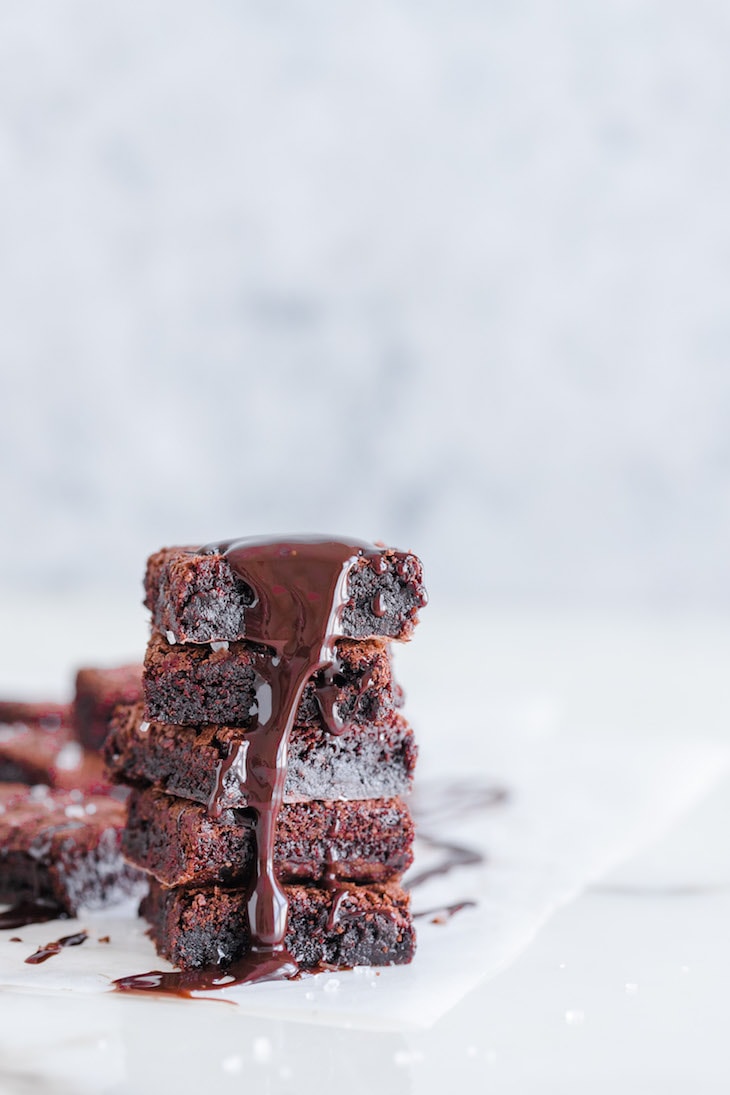 I read quite a lot to figure out how to get the cracked top on brownies. After a couple of failed attempts to attain that gorgeous look; I finally discovered the secret to a shiny cracked chewy, fudgy brownies.
All things considered, there are some serious brownie freaks, like me, who want their brownie squares to be perfect and which also means we can go through the trouble of baking batch after batch to get what we want.
This experiment was no exception either. As always, the Internet had all sorts of mixed answers. Some said whisking the egg for a few minutes yields a cracked top, while others said it's the addition of chocolate chips. Few of them pointed out that melting the sugar was the key.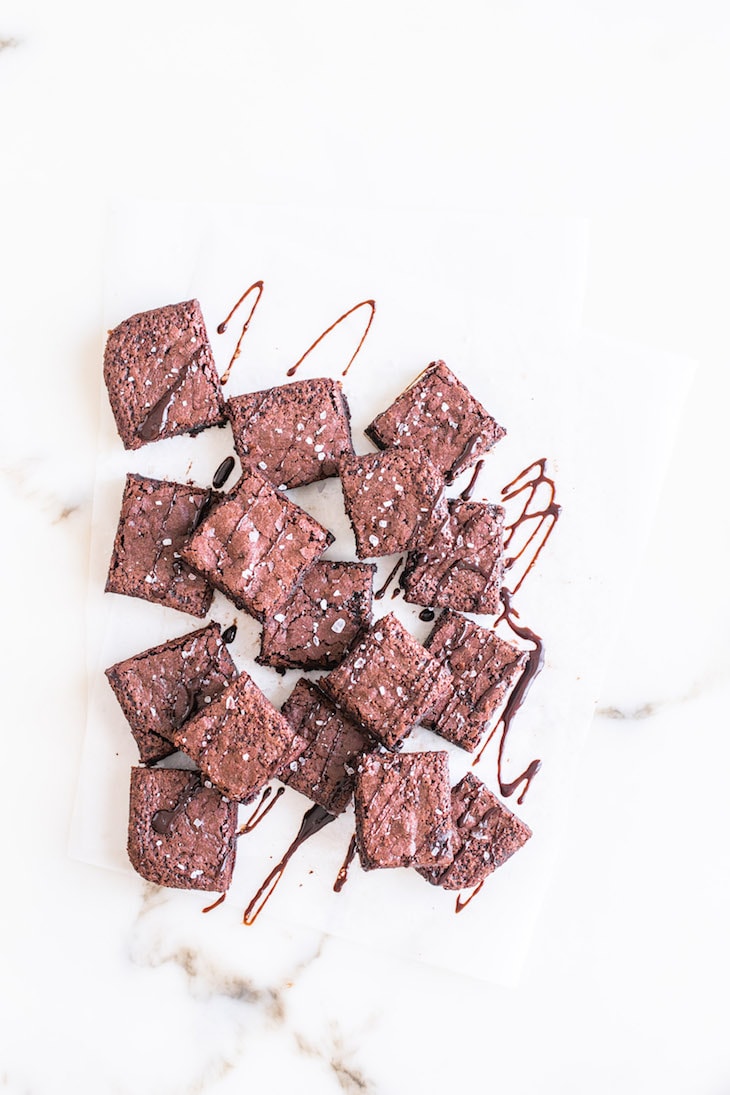 Below are a few of the things I tried which resulted in a brownie marathon at home :).
How to get the crackly top on brownies? Tips and Tricks
In the 1st batch, I added the granulated sugar and mixed the eggs in well, for about 2-3 minutes, using a whisk. The brownie was slightly chewy and tasted good, but the top looked like a cake and plain with no cracks.
In the 2nd batch, I melted the butter in microwave till bubbly and added granulated sugar and cocoa and mixed it well. Also, I used a hand beater for the process and mixed the eggs very well. As a result, bubbles got formed. This method yielded a slightly cracked top and a thicker brownie. Beating the eggs added the additional volume.
In the 3rd batch, I melted butter in a saucepan and brought it to a boil, then turned off the heat and added cocoa and powdered sugar with a whisk. I then stirred in the egg after making sure that the butter had slightly cooled. To this, I added the dry ingredients and mixed it only till everything combined. The result was a darker, denser brownie with a good cracked top.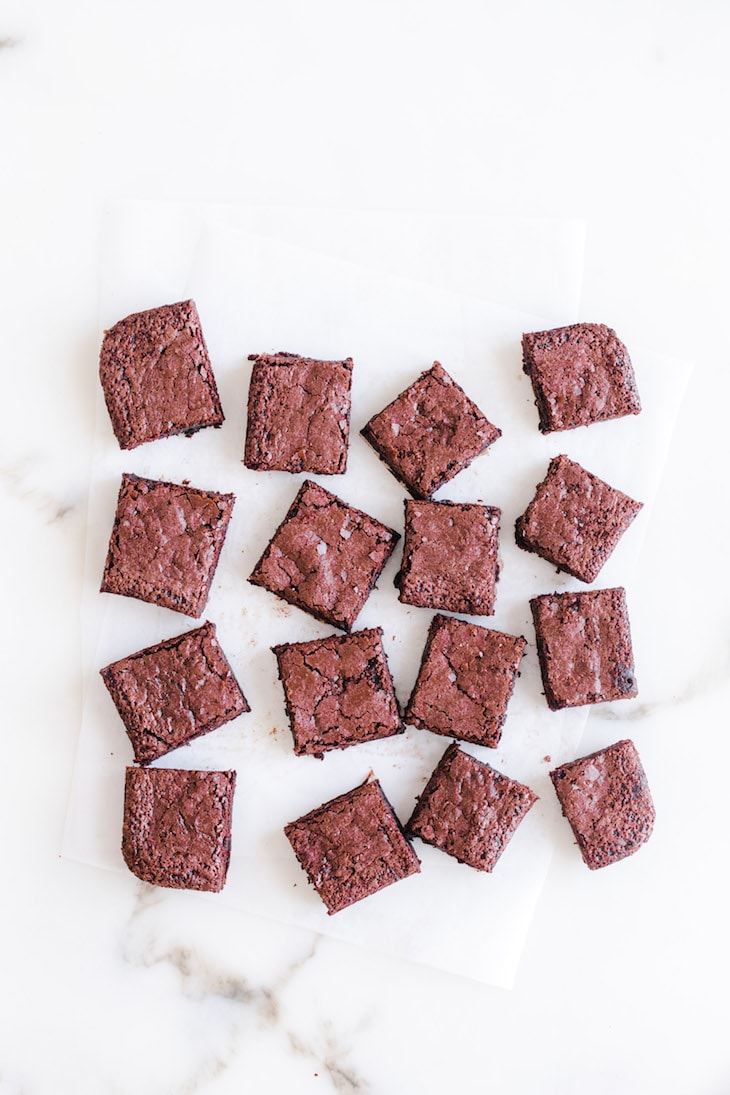 So, the final verdict is that the melted sugar makes all the difference.
I used the dark variety of cocoa, hence the color is on the darker side. You can use whatever is available.
Furthermore, to make the brownies even better you have to warm it up in the microwave for about 20 seconds then top with ice cream and drizzle some chocolate syrup or homemade salted caramel sauce.
If you are in a mood to make your ice cream, then try the easy no-cook blueberry ice cream and mango ice cream.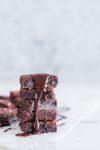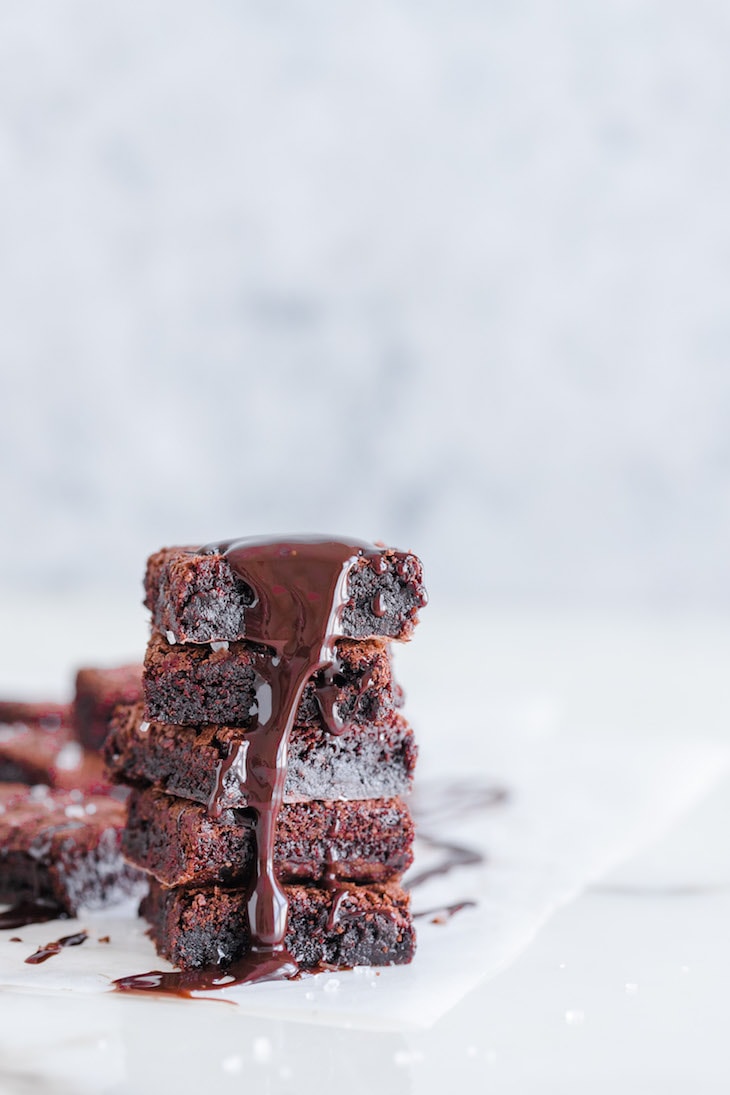 Best Classic Chewy Brownies
Ingredients
1/2

cup

113g unsalted butter

1

tablespoon

oil

1

cup

200g sugar, powdered

1/3

cup

33g cocoa

1

teaspoon

vanilla

2

eggs

1/2

cup

60g All-purpose flour

1/2

teaspoon

salt
Instructions
Preheat the oven to 175 Degrees Celsius/ 350 Degrees Fahrenheit.

Add butter and oil to the saucepan, place it over medium heat and let it melt. Once the butter melts completely, turn off the heat and add powdered sugar + cocoa and whisk till combined for about a minute.

Add eggs + vanilla and stir only until the egg mix well, but do not overmix.

Finally, add the all-purpose flour + salt and mix until combined. Again, do not overmix.

Pour it into an 8*8 inch square pan lined with parchment paper or baking paper.

Tap the pan on the counter 2-3 times to get rid of bubbles, if any.

Bake for about 25-30 minutes. I bake mine when the center is slightly wet and chewy. If you want it set, then let it cook for additional 5 minutes.
Recipe Notes
When measuring the sugar, measure the granulated sugar first before grinding. Do not powder the sugar and measure because the sweetness will be affected.
The dark color of brownies comes from dark cocoa.