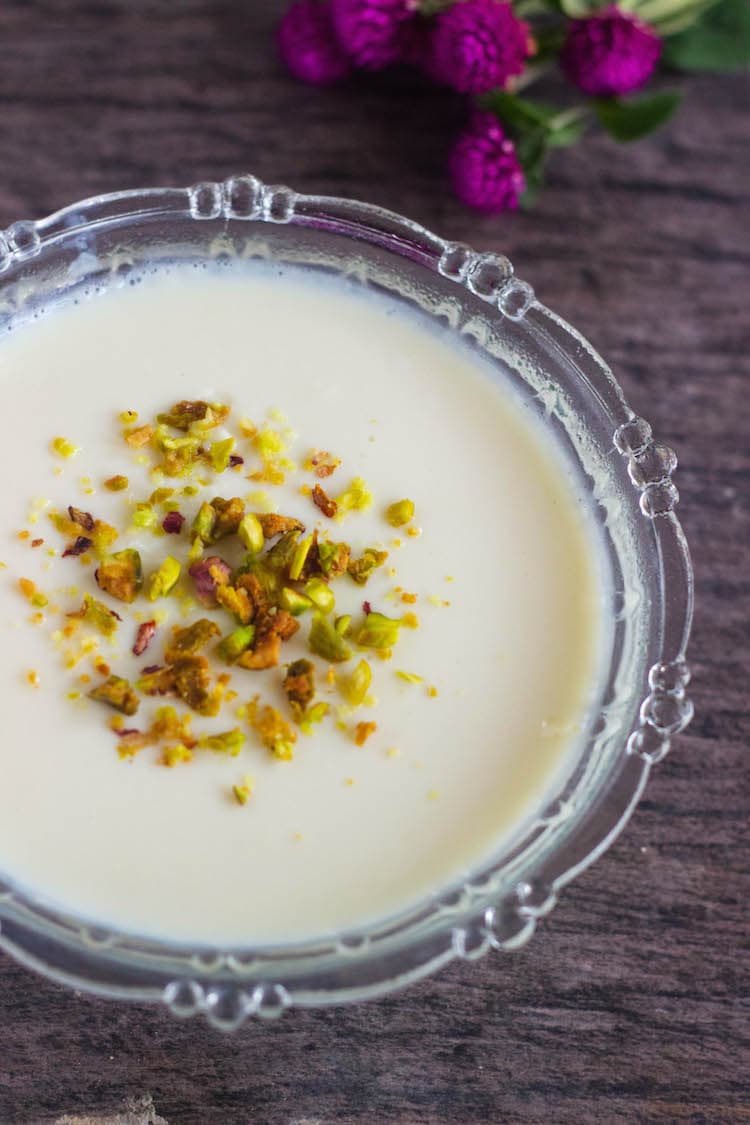 My sister is my best friend and also my biggest critique. Needless to say I like both the roles she plays in my life, although I don't agree to everything she says :). Don't go on only the rosy part though, we did have our share of fights. Ask our mom and she can fill you in on the arguments over TV channels and dresses.
I must tell you my sis has an eye for detail. She figures out the teeny tiny flaws in my pics which only I could have otherwise known and she is the one who insisted that I take the cake decorating classes coz in her words, 'My cake looked like a child's work'. I agree, the classes did make a big difference and so I owe her the
Black Forest cake
and
red velvet cake
.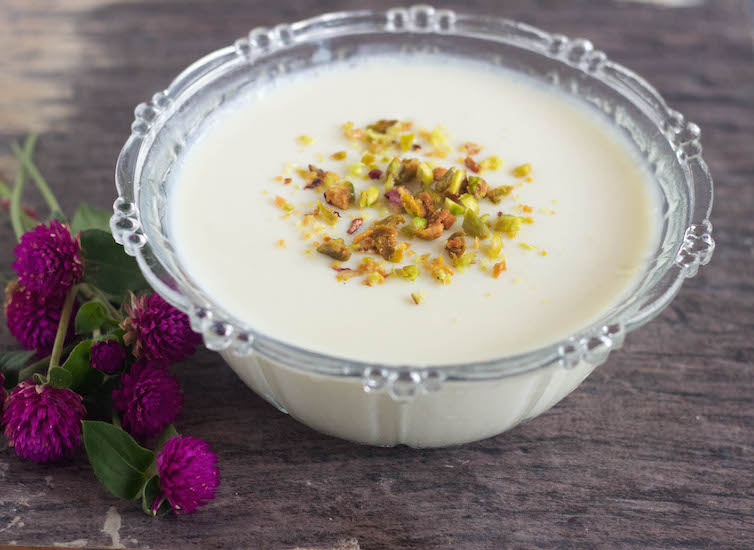 To my BIL who introduced me to this pudding.
To my sis who fed me this pudding every year for the past couple of years, to an amazing cook and my dearest friend.
Recipe Courtesy: Thank you Geetha Aunty for passing down the recipe.
Eggless Vanilla Pudding
Refrigeration time: 3-4 hours
Ingredients
2

cups

approx 1/2 litre milk

3/4

cup

condensed milk or to taste

5

gram

agar agar

Also called china grass Please ref notes for substitutes

60

ml

water to soak agar agar

1

teaspoon

cardamom powder or vanilla extract
Instructions
In a saucepan, wash and soak the agar agar in water for 5 minutes.

In another saucepan bring milk to a simmer. Turn off the heat, add condensed milk and stir well.(Taste and adjust the sweetness by adding more condensed milk or sugar as needed).

Now place the agar agar on heat and keep stirring until gelatin melts. Keep aside.

Place the milk back on the heat and add the agar agar mixture into the milk. Stir and let it simmer for another 2 minutes.

Turn of the heat and strain the mixture through a sieve. Transfer into a serving bowl or molds. Once its cool, place it in the refrigerator. Pudding takes about 3-4 hours to set.

Serve with hot chocolate sauce or add caramelized nuts on top.
Recipe Notes
Agar Agar is also called china grass in some parts and is vegetarian.
I used the bakers agar agar strands which looks like a mesh. I cut a 10 gram mesh into half and used accordingly.
You can use agar agar powder or gelatin. Follow the instructions on the package for the right quantity.
You can fill the custard into molds and invert it into a serving dish once set.