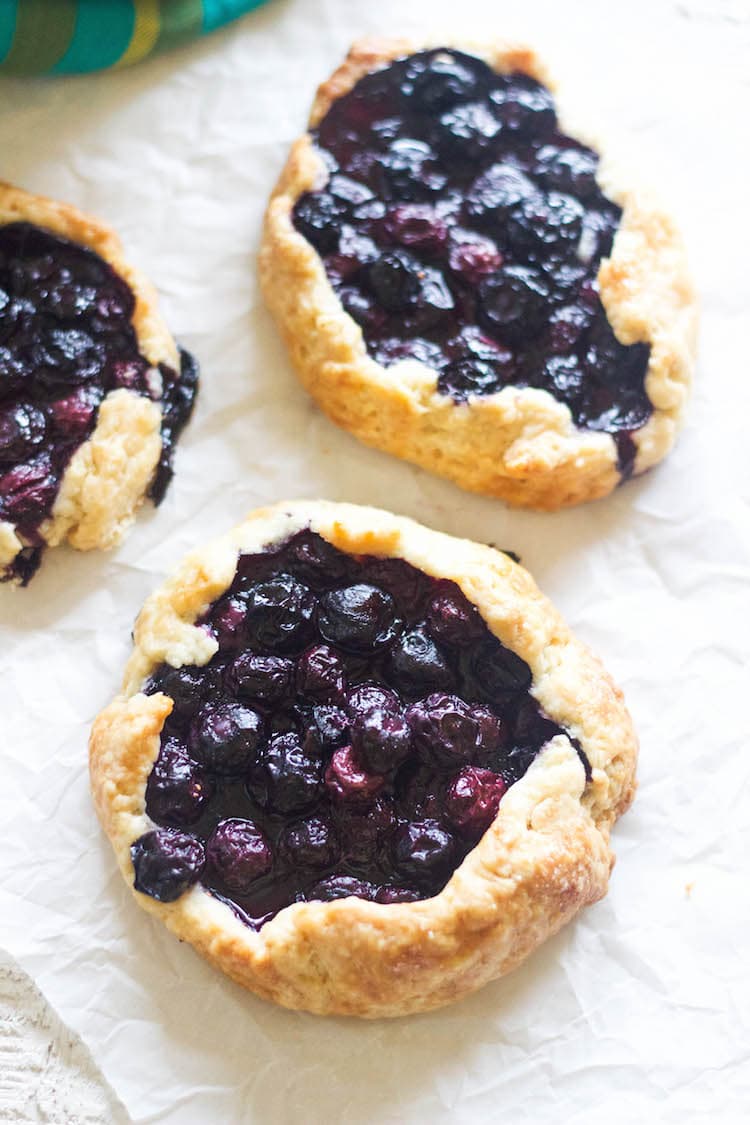 Happy Independence Day to all my American friends! Have an awesome fun filled Weekend 🙂
Can I help you mommy?, is a question I get asked frequently. To keep him away from TV and all the possible screens we have these days I hand my 4 year old a tomato and a butter knife with which he manages to cut some uneven slices, which btw I think he does a pretty good job for his age. The other work Nivaan proudly does is crushing ginger and garlic using mortar and pestle, whisking up chocolate cake or lining up cupcake trays. Even after all the work my little helper was doing, it never occurred to me that I could actually post some recipe which kids could enjoy doing with very little assistance.
It was not until Sreelatha Shenoy of Framed Recipes asked me to send in a recipe for her cooking with kids series as part of the summer fun. Do check out Framed Recipes for dazzling food photos and mouthwatering recipes. Bappa doi (Steamed yogurt dessert), is what lead me to her blog in the 1st place.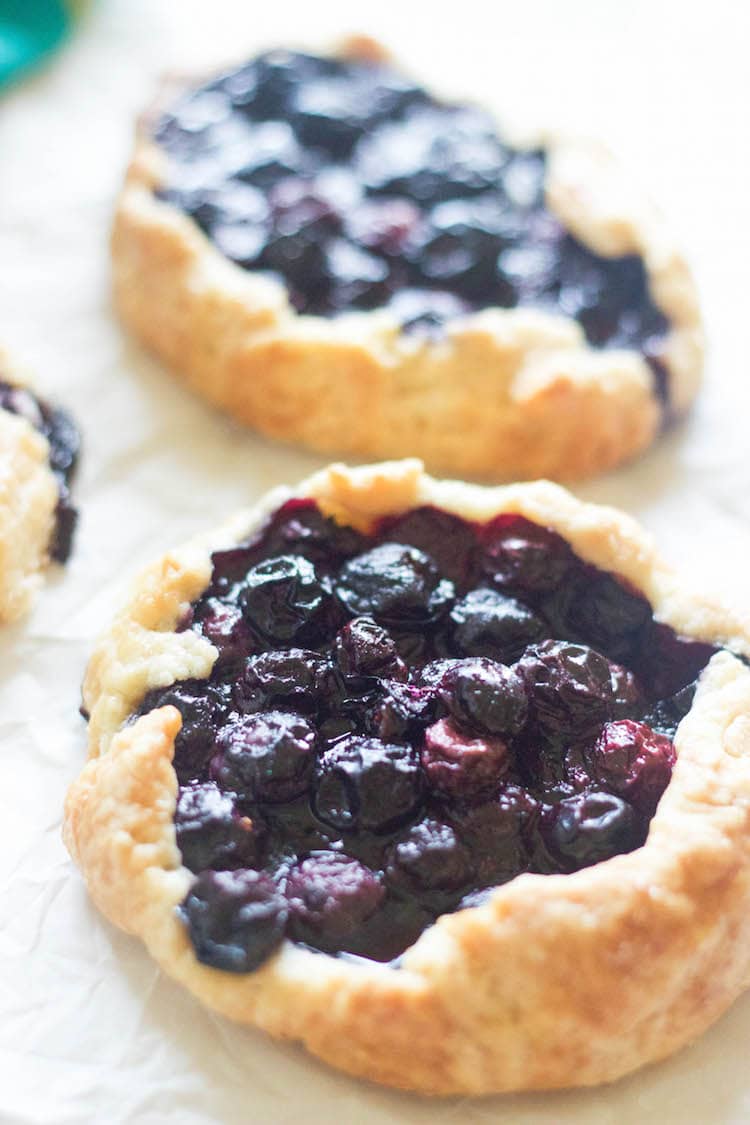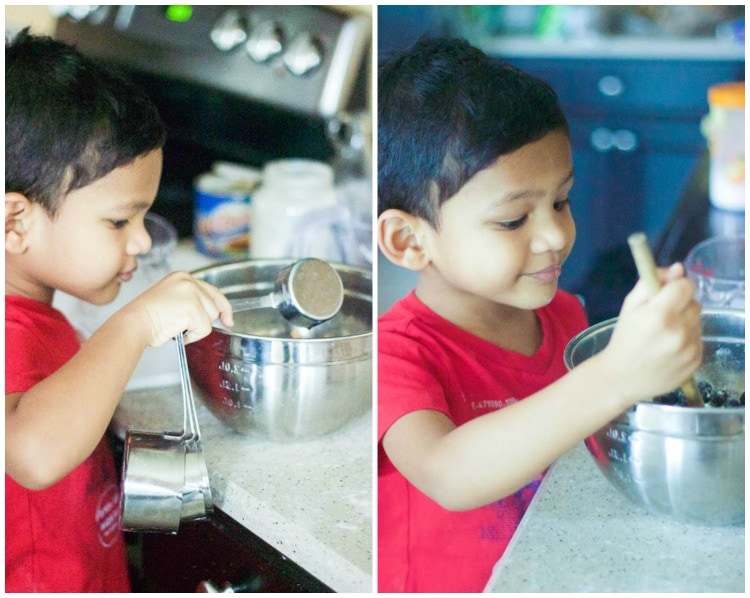 Galette tend to be more appetizer if its rustic looking. The uneven surfaces and edges gives it an Aha factor. So its ideal to make with kids because it doesn't have to be perfect. If you get store brought pie crust then its one step less.
With summer fruits in abundance and their tiny hands ready to shape, its fun!. Its also a good activity for playdates where kids can use their own fillings like jams and jellies too, like a make your own pizza party. Once the galette goes in the oven be prepared for the question ' Is is done yet?' every minute.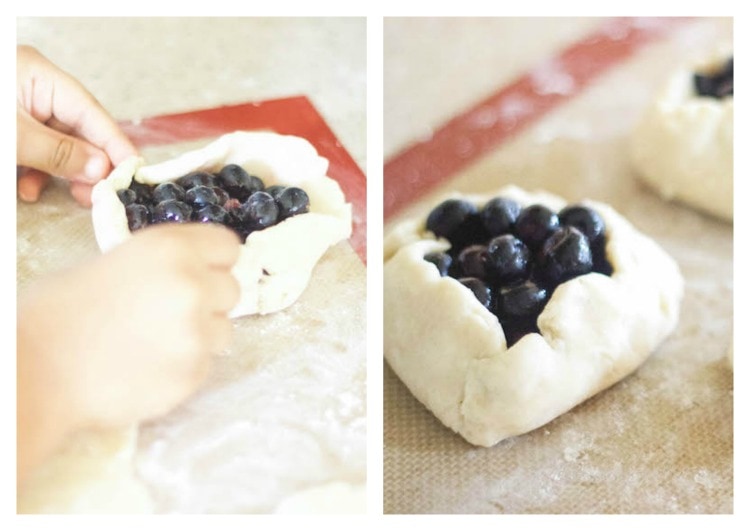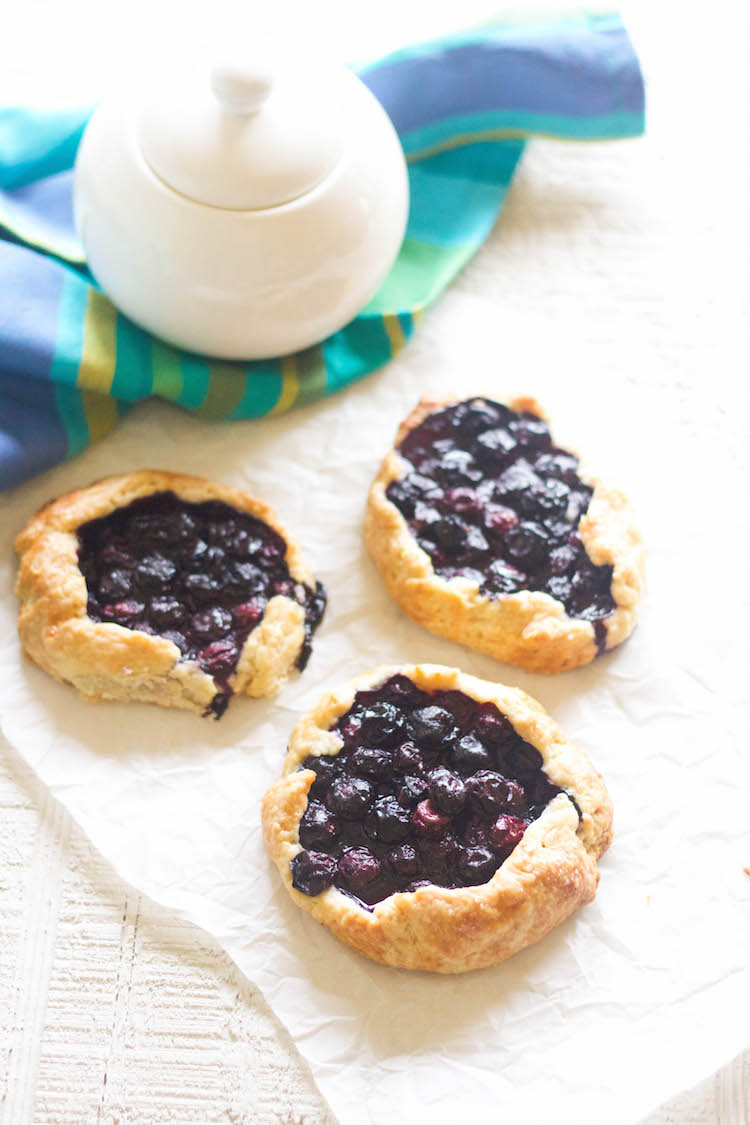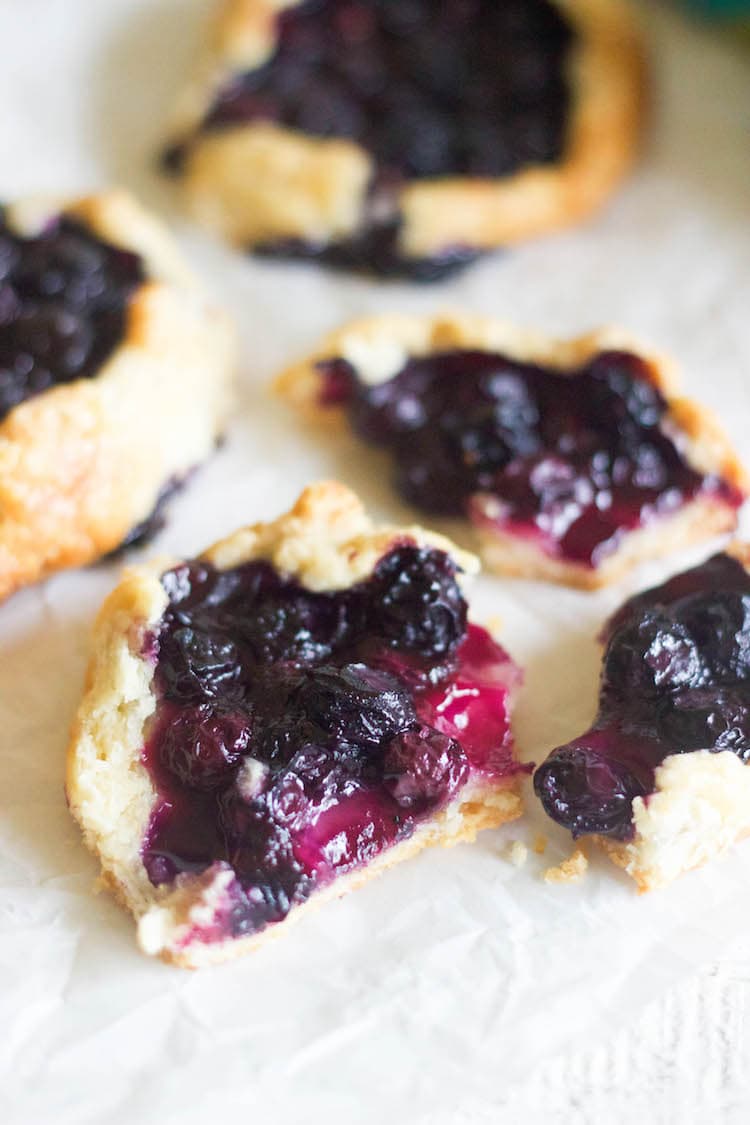 The crust is very flakey. I made the pie crust at home. It uses only basic ingredients and less that 10 minutes to prepare. Having said that, you can also use store brought pie crust.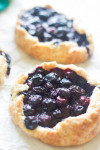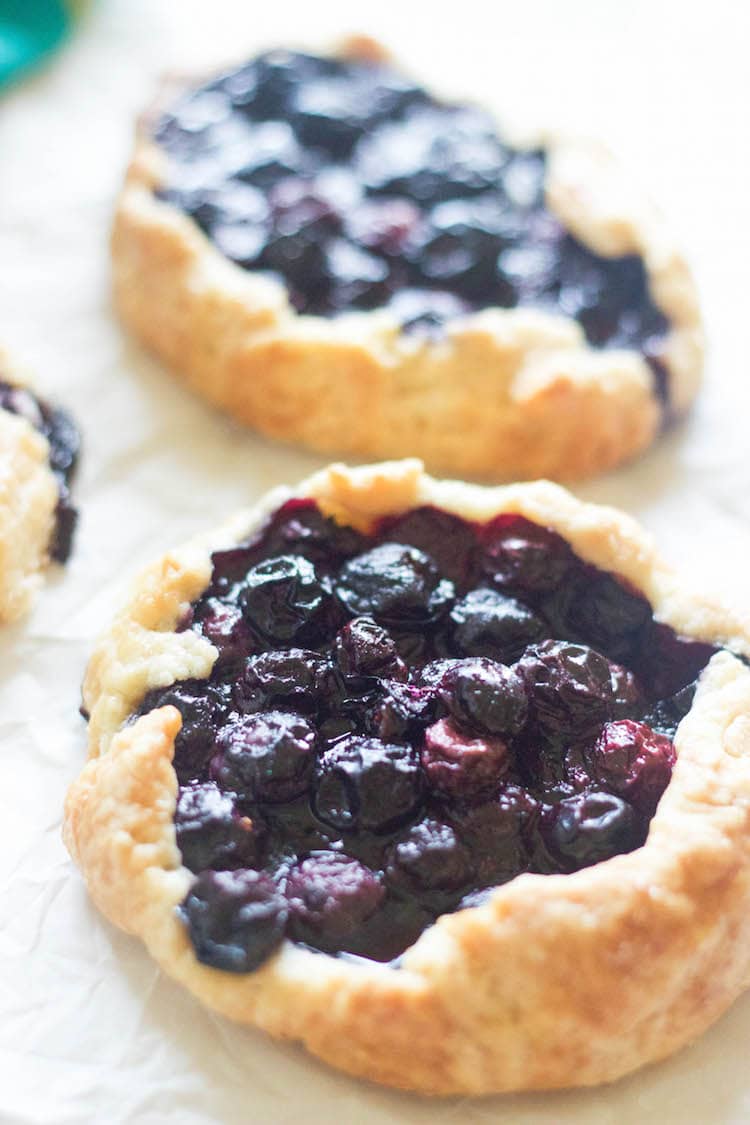 Blueberry Galette
Servings
:
6
mini galettes
Ingredients
9

inch

pie crust

store brought or homemade pie crust (Under 10 minutes recipe)

FOR THE FILLING

2

cups

blueberries

1/4

cup

sugar

1

and 1/2 tablespoon corn starch or all purpose flour

1

tablespoon

lime juice

1/2

teaspoon

salt

FOR BRUSHING

1

Eggwhite

1

tablespoon

water

Turbinado sugar for sprinkling

optonal
Instructions
PREPARE FILLING:

Wipe all the excess moisture from the blueberries. Add sugar + corn starch + lime juice + salt and mix well.

ROLLING THE DOUGH:

Dust a work surface with all purpose flour. Divide the dough into 6 equal parts or cut it into 6 parts if using store brought pie crust.

Roll the dough and place the blueberry filling in the center leaving an inch from the sides. Fold the edges in. Place this on the parchment paper or non-stick mat and place this in the refrigerator for additional 10 minutes.

BRUSHING:

Beat the egg whites + 1 tablespoon of water and brush it over the outside of the galette. Sprinkle with turbinado sugar.

Bake it for 50 -60 minutes or until the crust is golden brown.
Recipe Notes
Add more sugar depending on the tartness of the fruits.