A list of Easy Christmas Recipes to entertain your family and friends during the holiday season. A great collection of quick and easy recipes to help you with the celebration. Happy Holidays!!!
Bonus: Check out the Camera, Lens, and Tripod I use for Food Photography.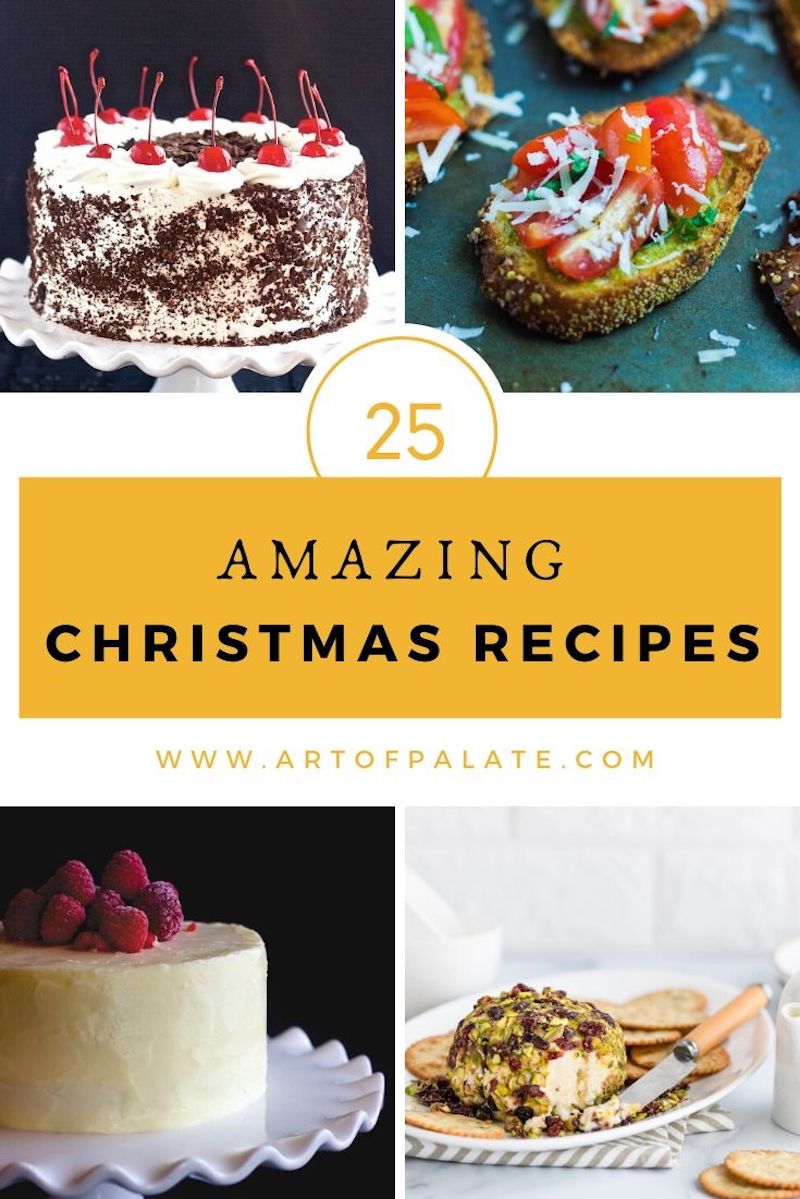 The best time of the year is finally here, and so is the time to have a good collection of holiday recipes handy. To help you with your get-togethers, I have put together a list of easy and quick recipes, including few festive cakes. From the classic rum cake to the traditional dates and carrot cake, you have options to choose from the list.
Please scroll below for:
Christmas Cake Recipes
Christmas Desserts
Vegetarian Appetizers
Non-vegetarian Appetizers
Christmas Cake Recipes:
Date and Rum Cake from scratch (with Eggless and Non-alcoholic Version)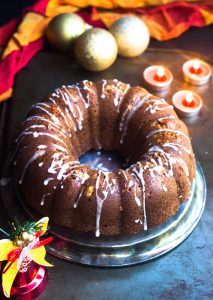 Dates are soaked in rum for a couple of days, and it is then used to make this absolutely marvelous cake. With the flavor of rum not very intense, this is a big hit with everyone, even with the ones that don't drink alcohol. If you want to go the extra mile, then go ahead and drench the cake in rum once it's baked and cooled entirely or pour rum sauce while the cake is warm.
2. Plum Cake | Fruit Cake (Kerala style)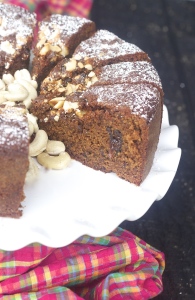 This plum cake is so much better than the traditional plum cakes you find in stores.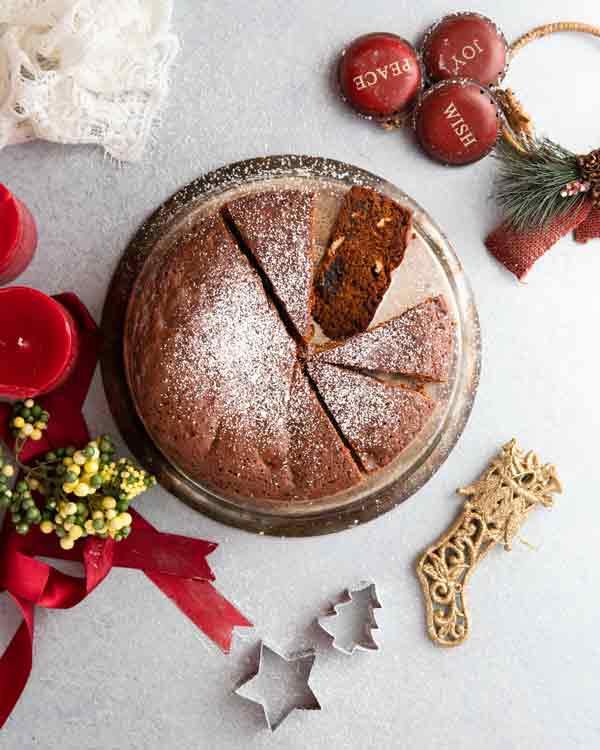 The combination of dates and carrot gives this cake a slightly chewy texture, which makes it irresistible. Believe me when I say that no one can stop with one!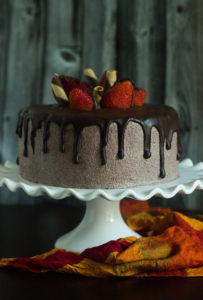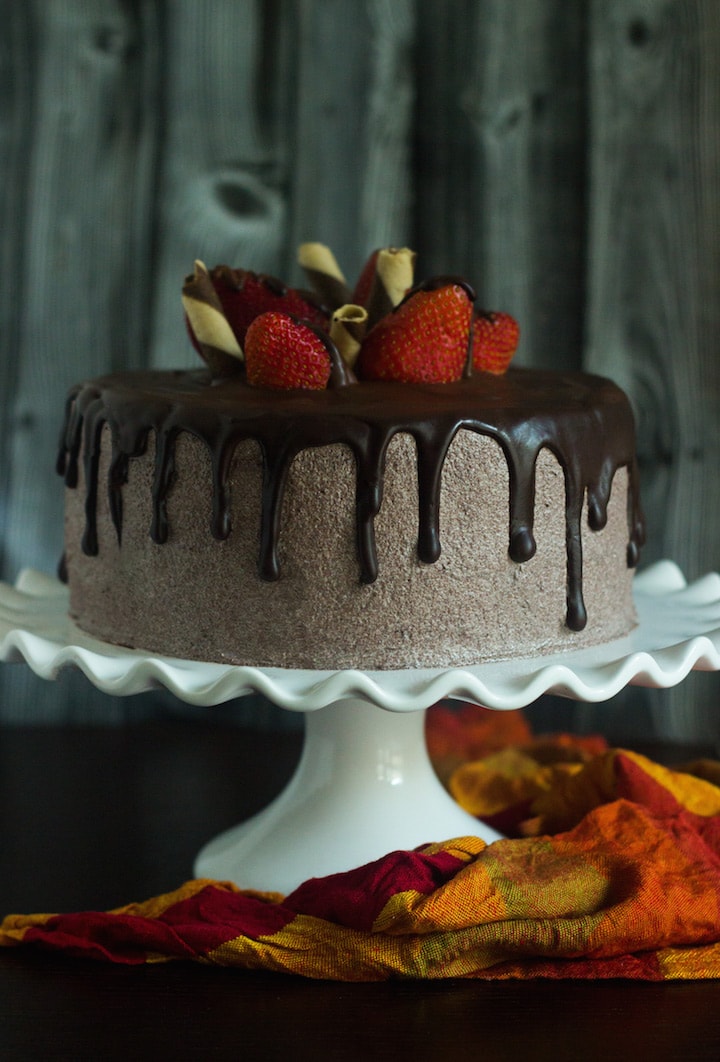 For the ones who cannot let go of chocolate even on holidays, this cake is perfect. The batter is mixed in a single bowl, and this cake is great to make with your kids too.
5. Pineapple Upside-Down Cake (A VIDEO RECIPE)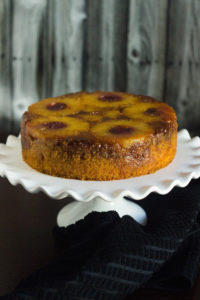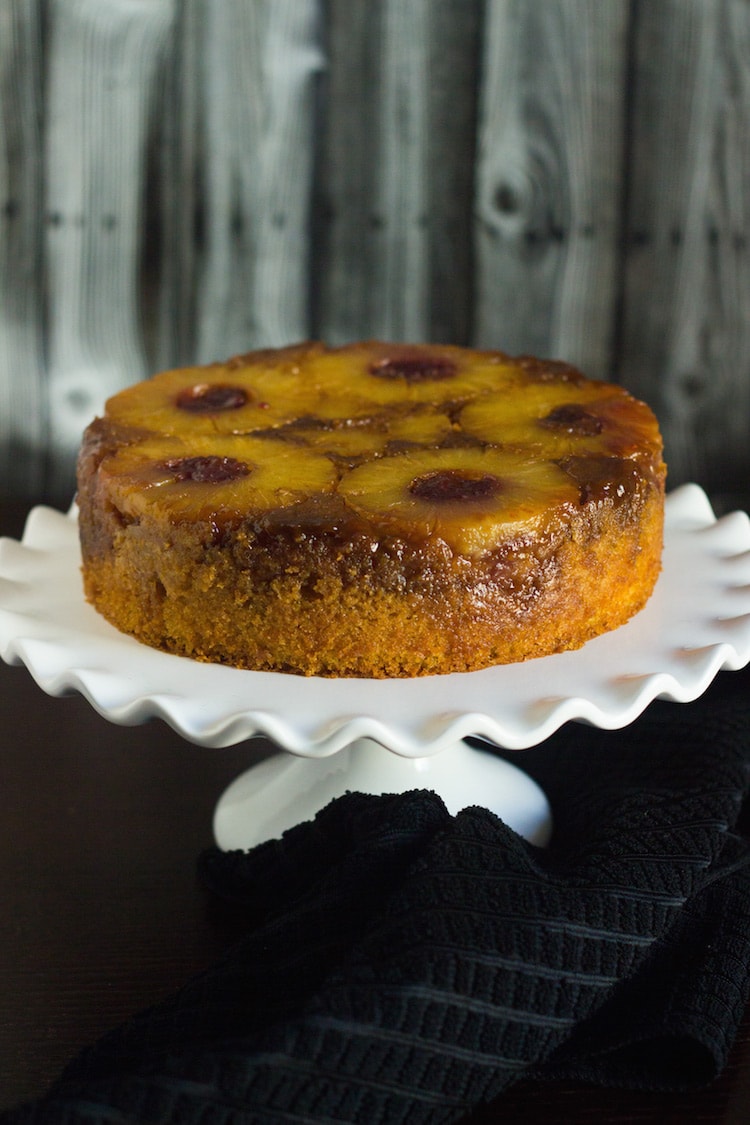 A classic, and with cherries on top, it's beautiful to serve for Christmas. With the addition of rum sauce, I only have one word. Heavenly! (Recipe below)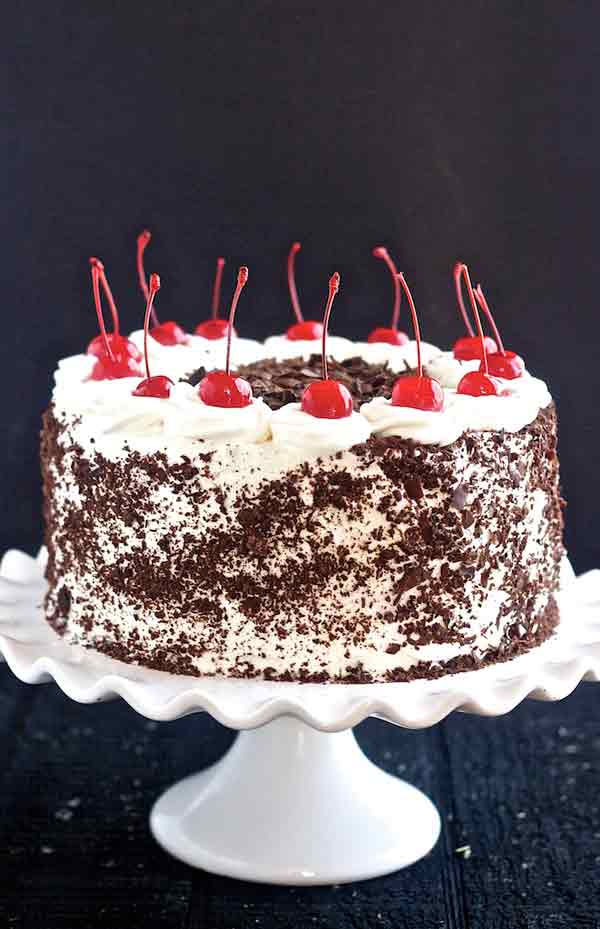 A gorgeous super moist chocolate cake filled with whipped cream and cherries.
7. Red Velvet Cake with cream cheese Frosting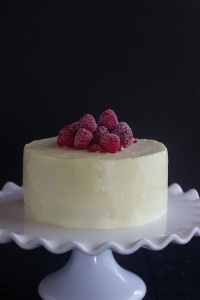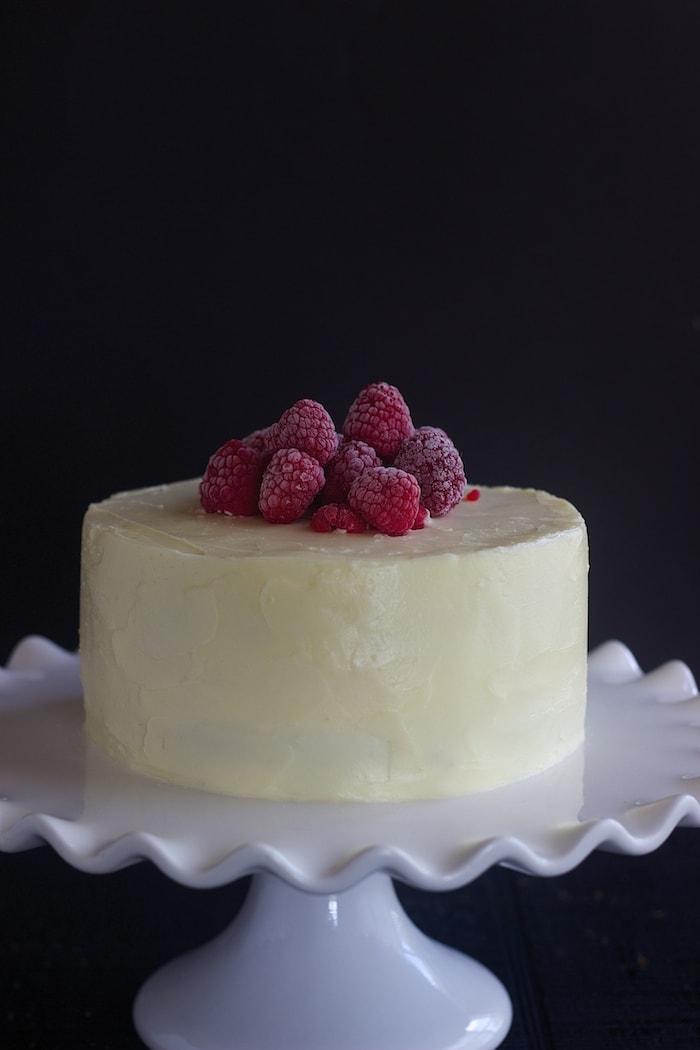 This super moist red velvet cake with cream cheese frosting is a keeper.
Christmas Dessert Recipes: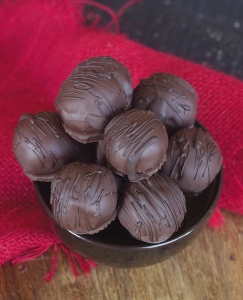 The leftover brownie rum balls are genuinely incredible. It's quick and easy to make and makes everyone happy 🙂
9. Pot de creme (Eggless)
Quick and easy, no-bake recipes are always a keeper.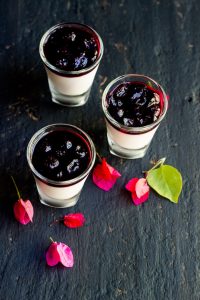 Perfect to make for a crowd or two; this is great because it can be made ahead of time. For Christmas, use cranberries instead of blueberries.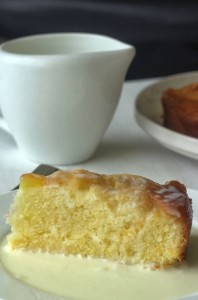 Serve with warm pineapple-upside down cake or any cake of your choice. Chocolate cake is not ideal for this sauce.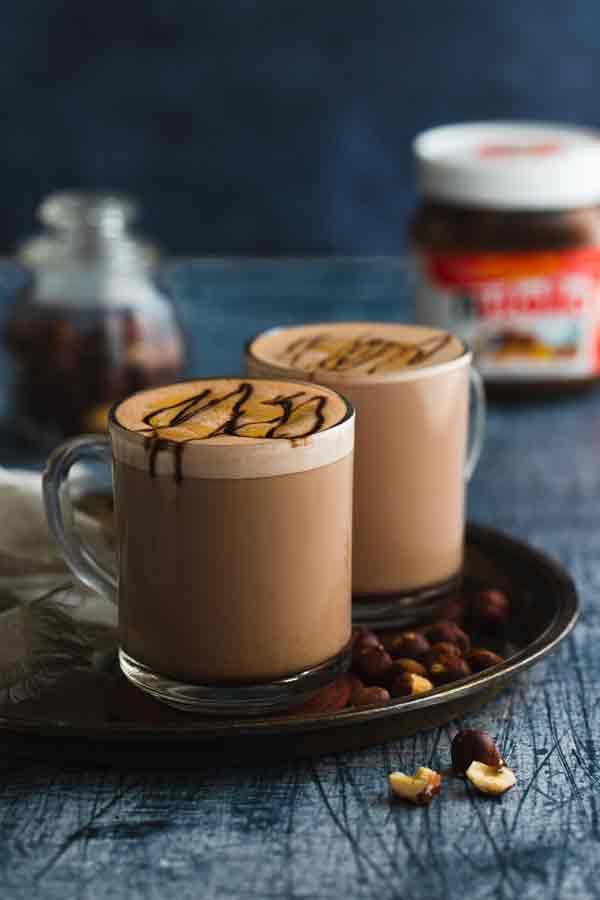 For the warm and cozy feeling, enjoy this coffee shop style Nutella coffee.
13. 5-Minute chocolate mug Cake in a microwave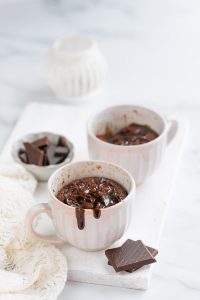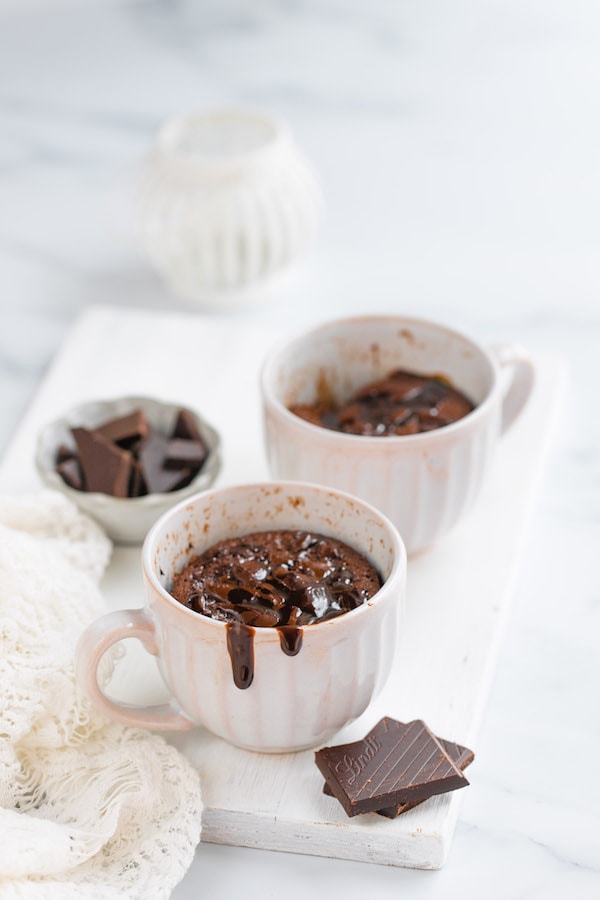 When you are tired, and all you want to do is lie down on the couch and watch your favorite series, this recipe comes handy.
Vegetarian Appetizers:
14. Cheesy Garlic Pull-apart Bread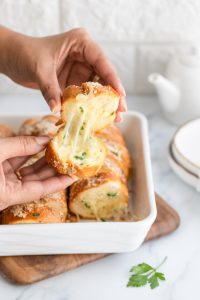 It can be prepared ahead of time and is a total crowd-pleaser.
15. Cranberry and Pistachio Cheese Balls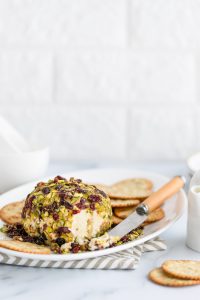 Quick and easy, this is always a great addition to have.
16. Bruschette with garlic crisp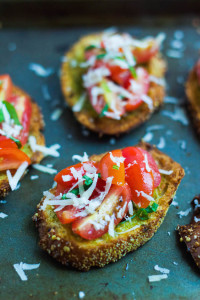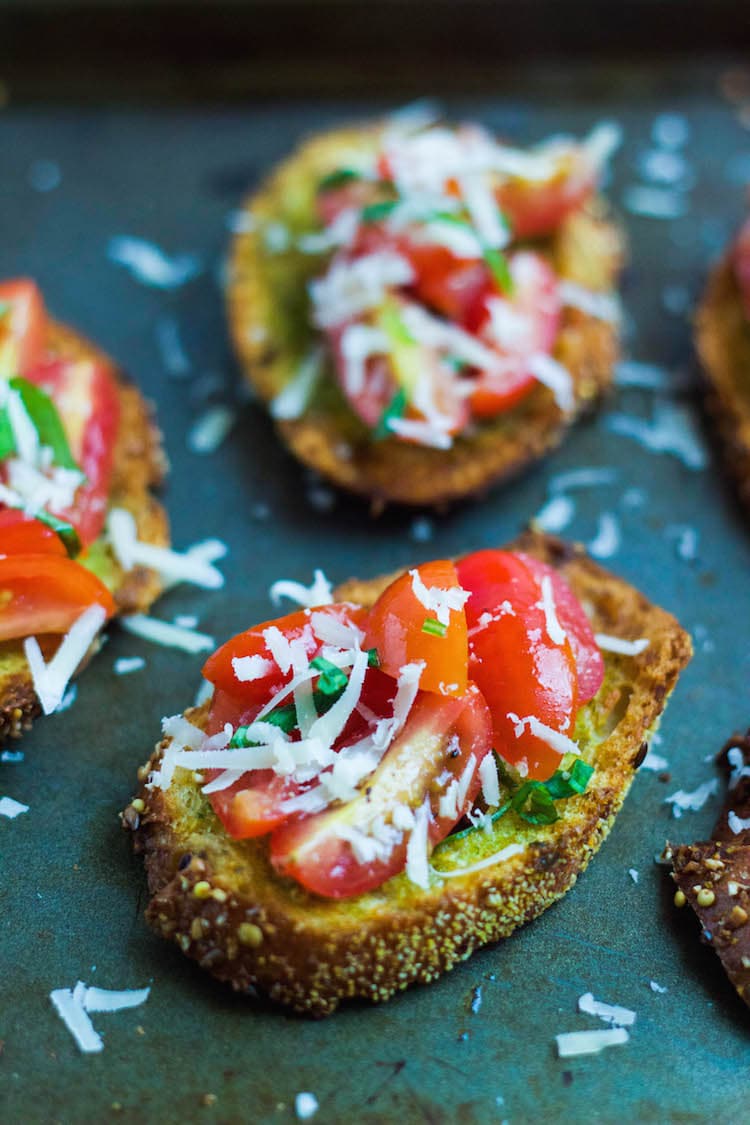 It's the crispy garlic toast that makes all the difference.
17. Crispy Aloo Tikki | Potato Tikkis (Vegan)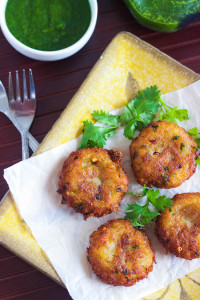 Crisp and flavorful, this is the ideal choice for vegetarians and vegans.
18. Homemade Red lobster cheddar bay biscuits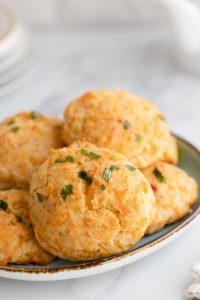 Eggless and with few ingredients, this classic cheddar bay biscuits can be made ahead of time and reheated.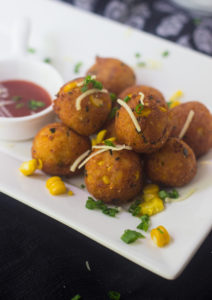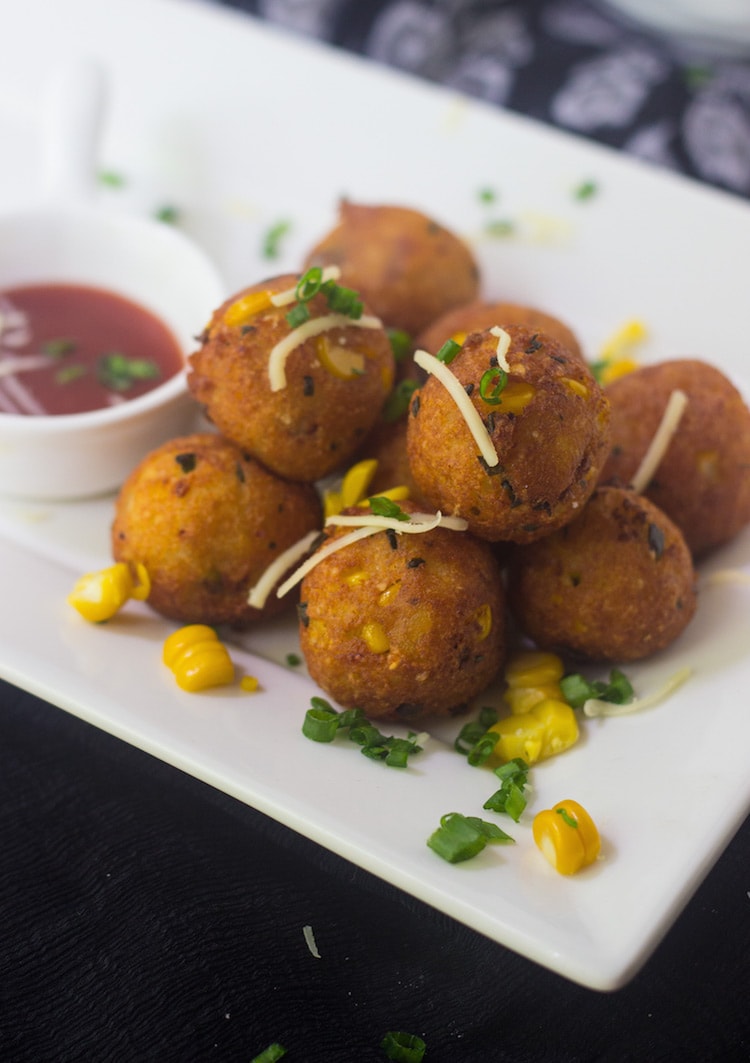 The combination of potato, cheese, and corn is amazing.
Non vegetarian Appetizers: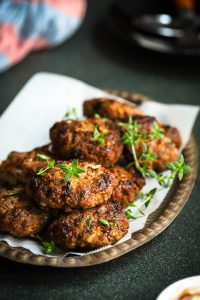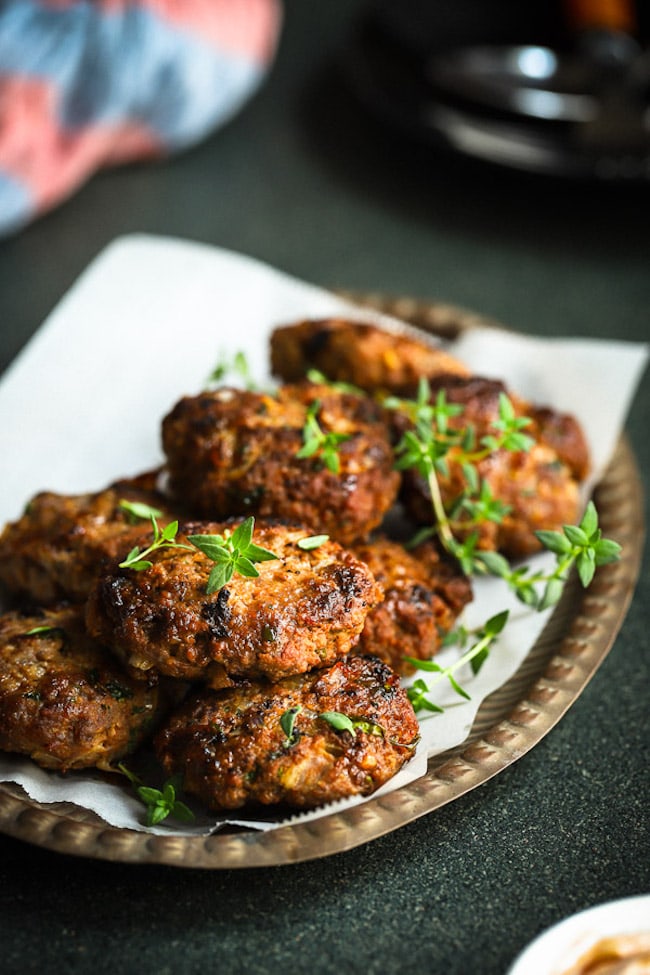 Easy, quick, and a total crowd-pleaser.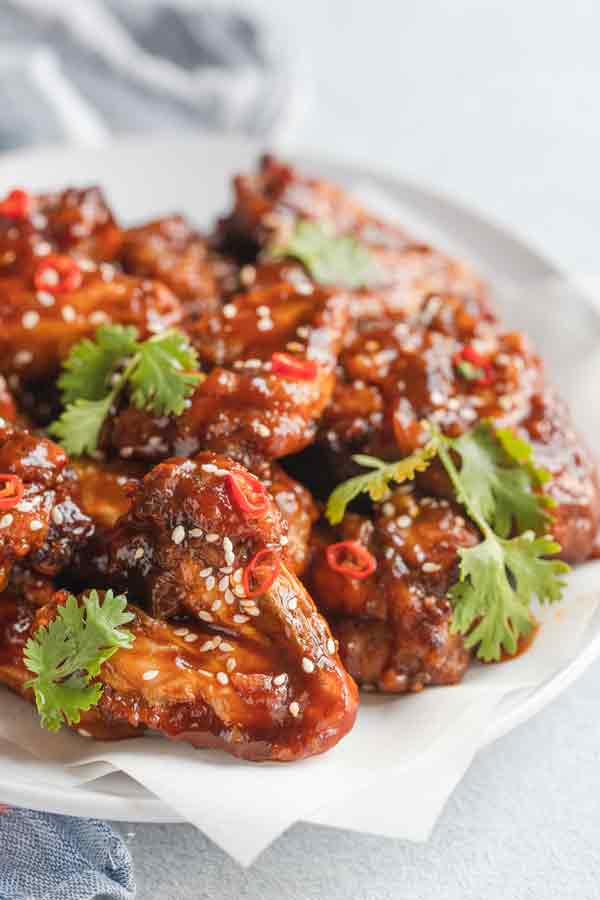 This crispy oven-baked wings with a fantastic teriyaki style sauce. The sauce can be made ahead of time.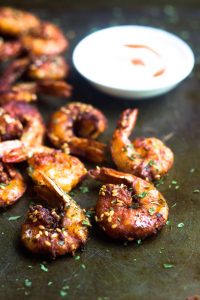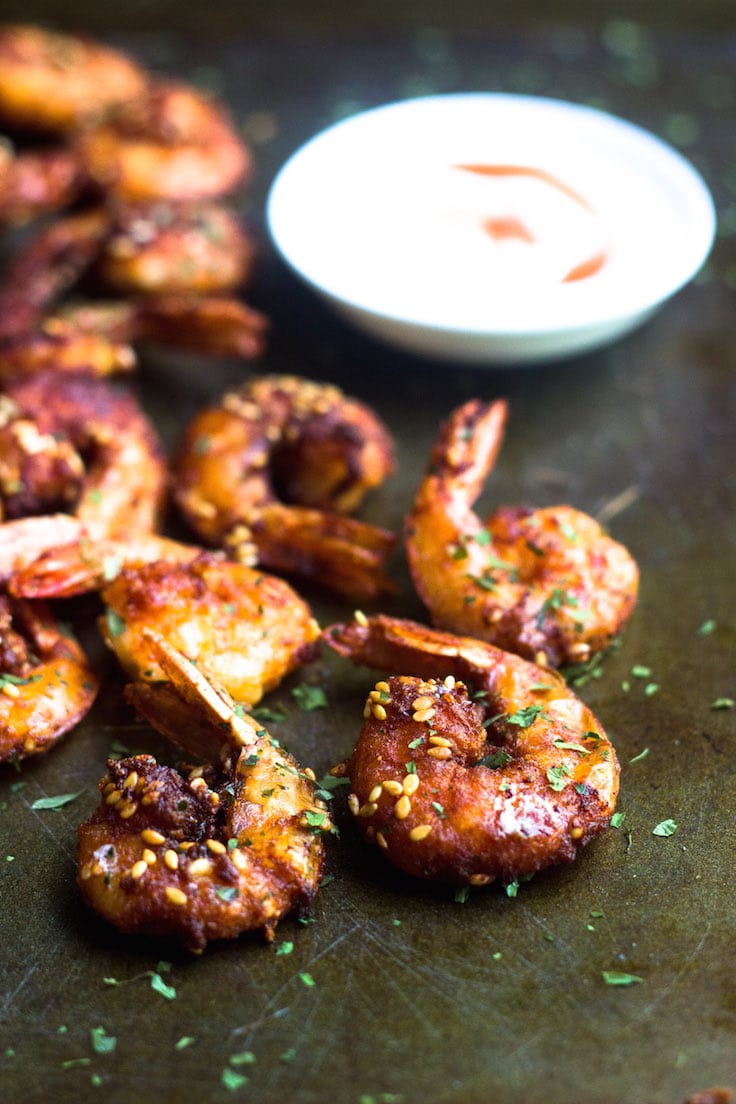 For the seafood lovers, a quick recipe.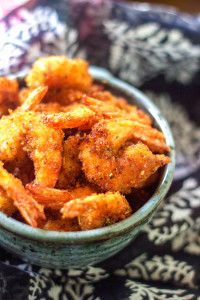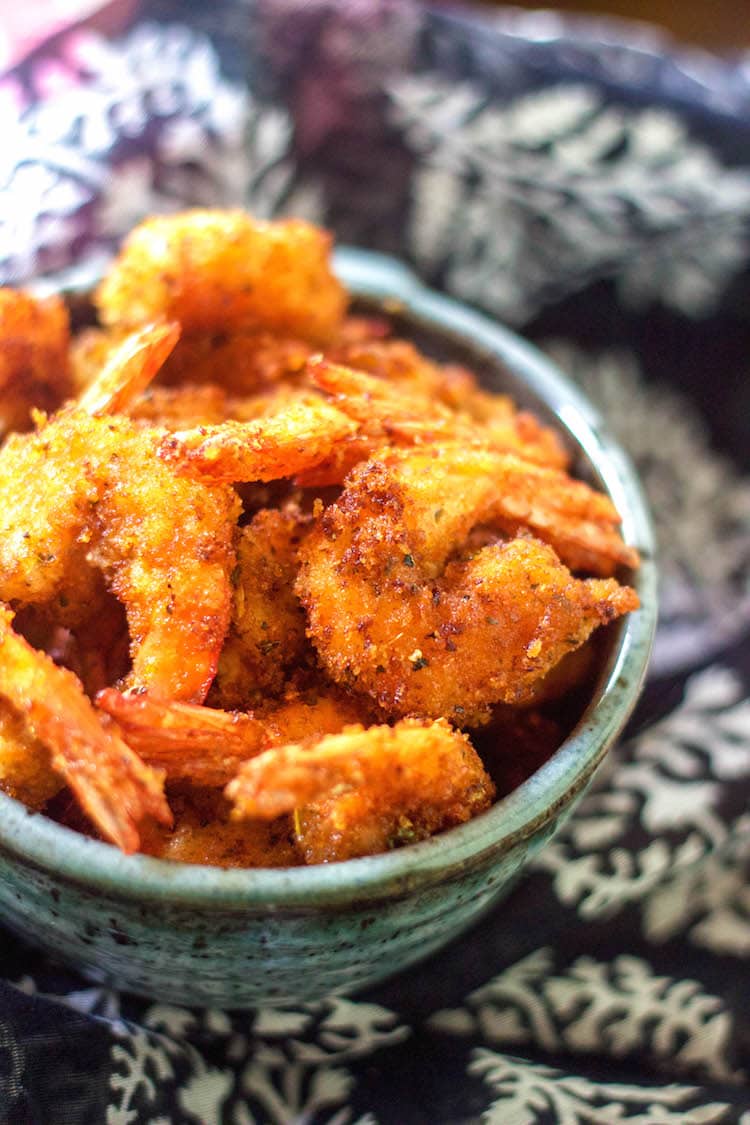 Irresistible is this bang bang shrimp with the cheesy dip (Recipe included)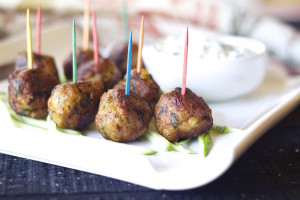 Perfect finger food and ultra-easy to make.
25. Oven-Baked Crispy Buffalo Wings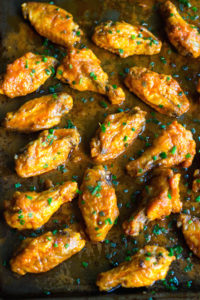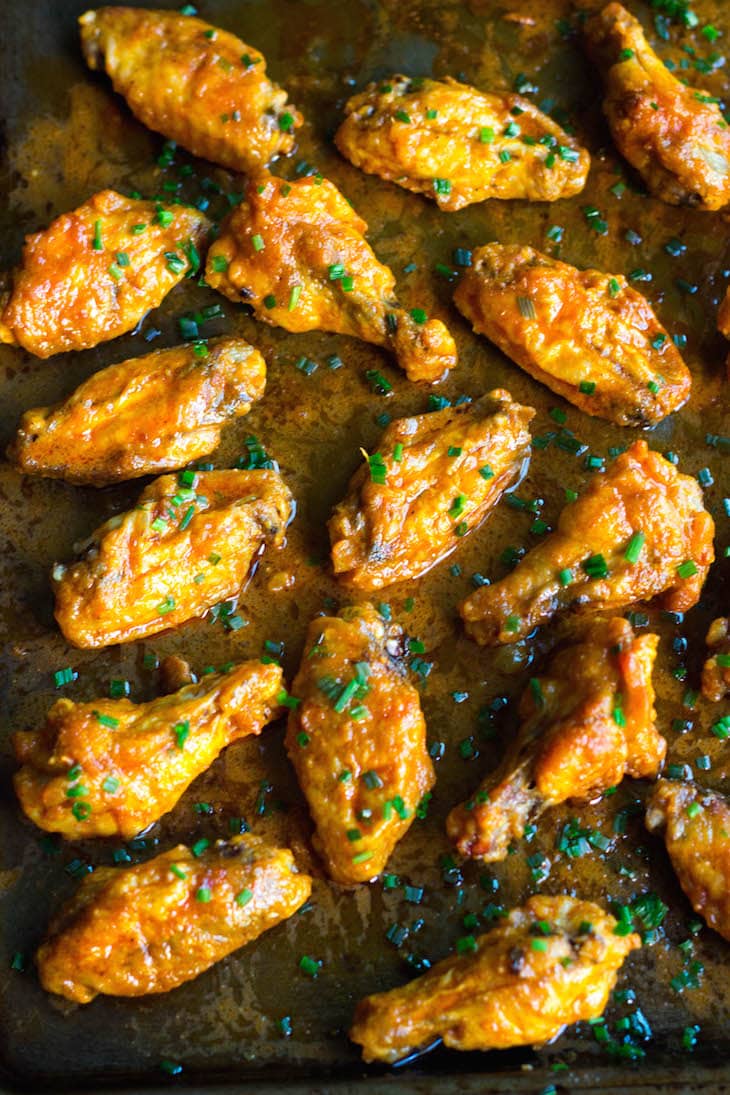 Another great oven-baked wing recipe.
P.S: This Weeks blogging tips
Do you want to know the camera, lens, and tripod I use for Photography? Please click here:
FREE Ebook with 18 most popular recipes on the blog
This could be a gifting guide for loved ones who are into Food Photography.