This recipe for crispy shrimp | prawns fry is utterly simple, takes less than 30 minutes and uses the basic spices. Trust me, you won't stop with few, so when you are making this, make sure you have a good quantity handy. The sprinkle of sesame seeds adds an extra layer of crunch to the top.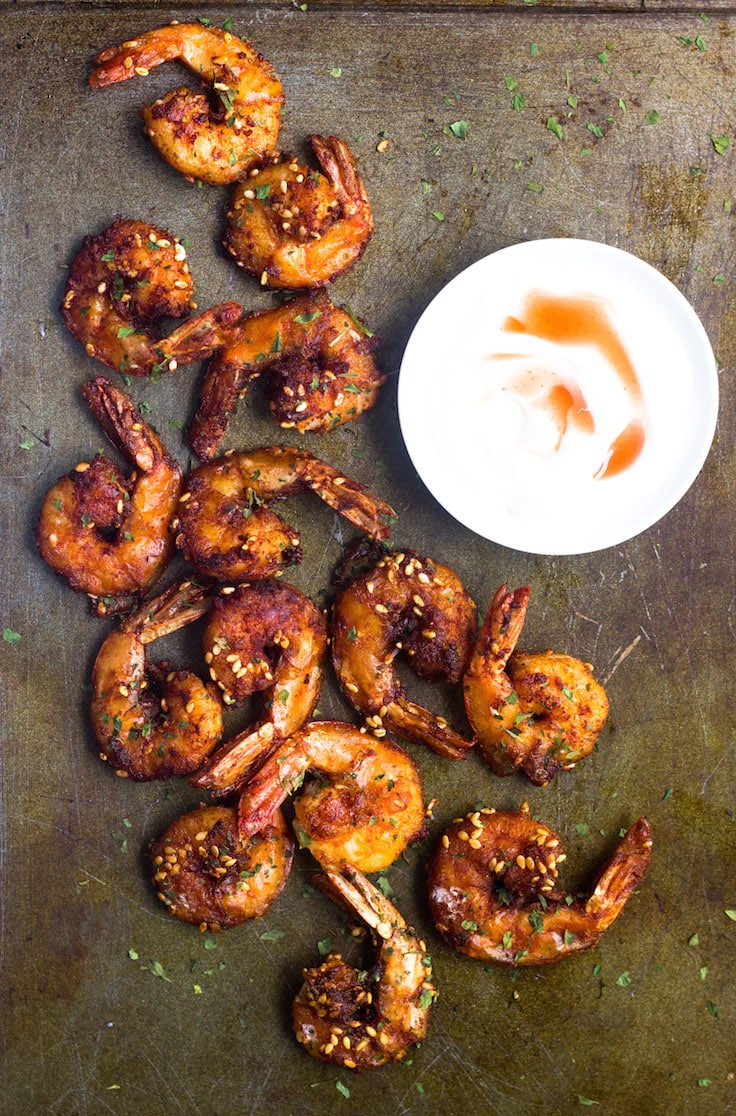 Simplicity comes with its own advantages and beauty.
Having said that, when it comes to food, a lentil | daal curry with a side of rice and spicy potatoes or cauliflower or anything simple for that matter creates an appetizing, healthy and satisfying meal.
THE BEST WAY TO ADD FLAVOR
Most of the time, a simple marinade of ginger garlic paste, red chilly powder | paprika, turmeric powder, salt and a dash of all-spice mix | garam masala is all you need to create something which will tickle your taste buds and make the food finger-licking good. Throw in any herbs, and the flavor will be divine.
Try it with chicken fry or fish fry, and you be the judge.
If you like seafood then don't miss out on the fried calamari or the bang bang shrimp recipe.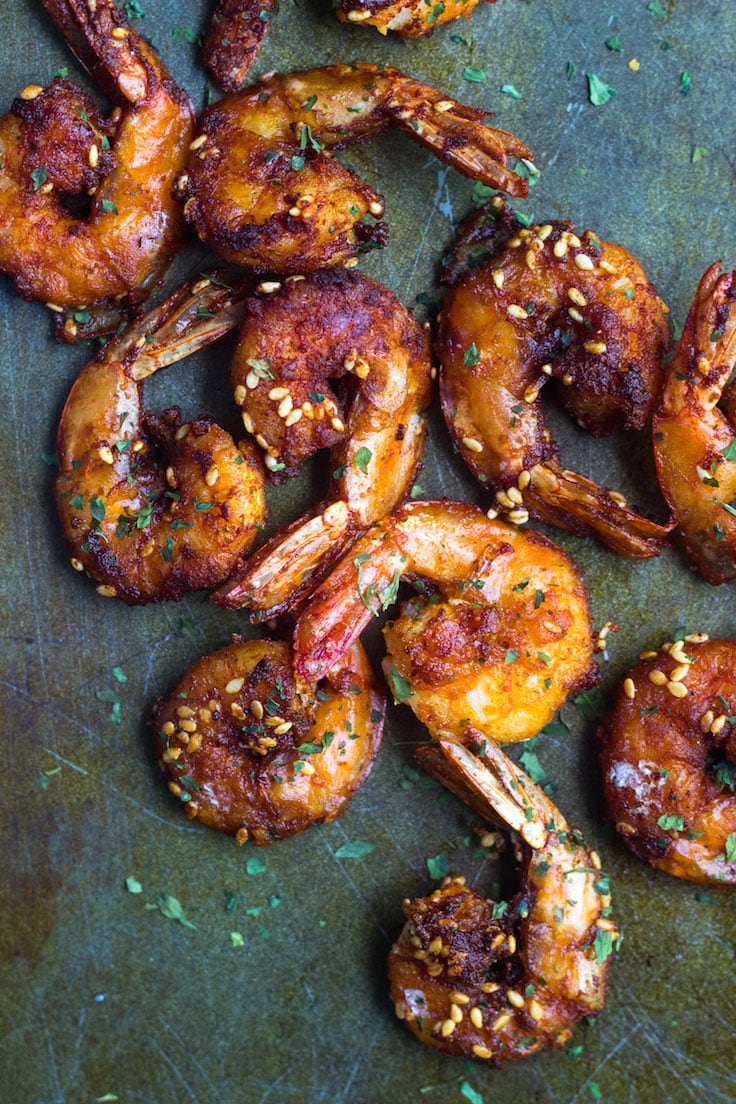 You will love this golden fried, slightly crunchy shrimp.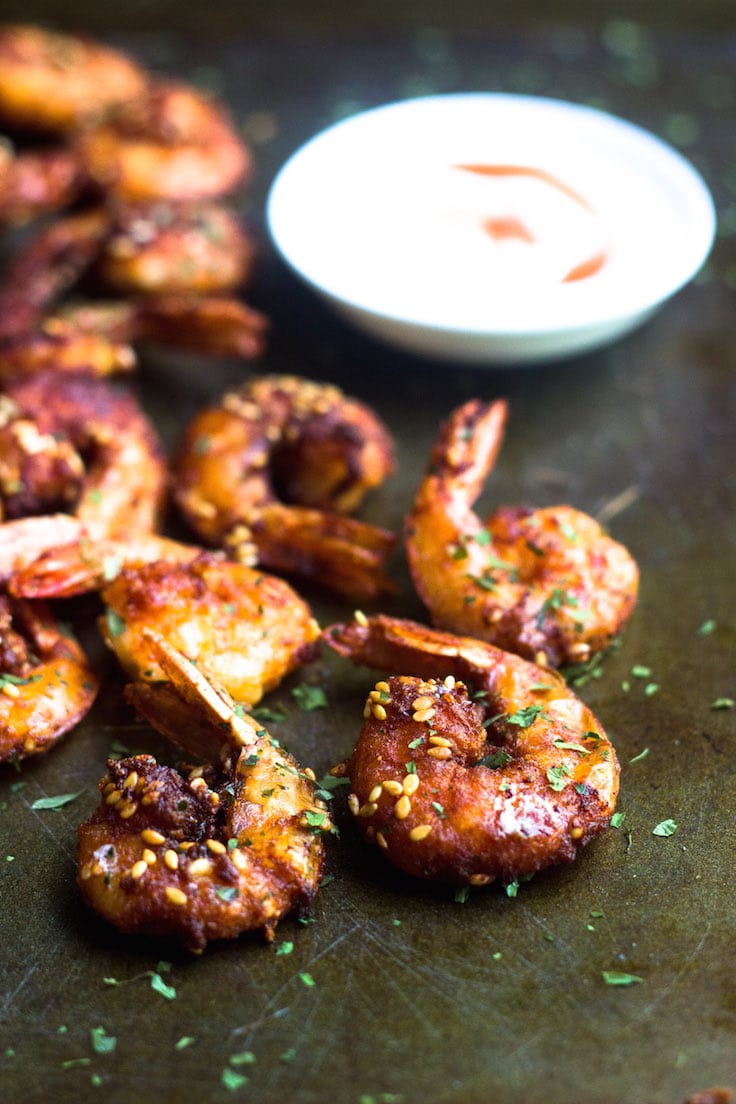 The trick to remember when frying is not to crowd the pan. Fry it in a single layer and once the excess moisture evaporates, turn the heat to low-medium. Let it cook on low heat till the outer layer becomes crisp and golden brown, about 2-3 minutes on each side.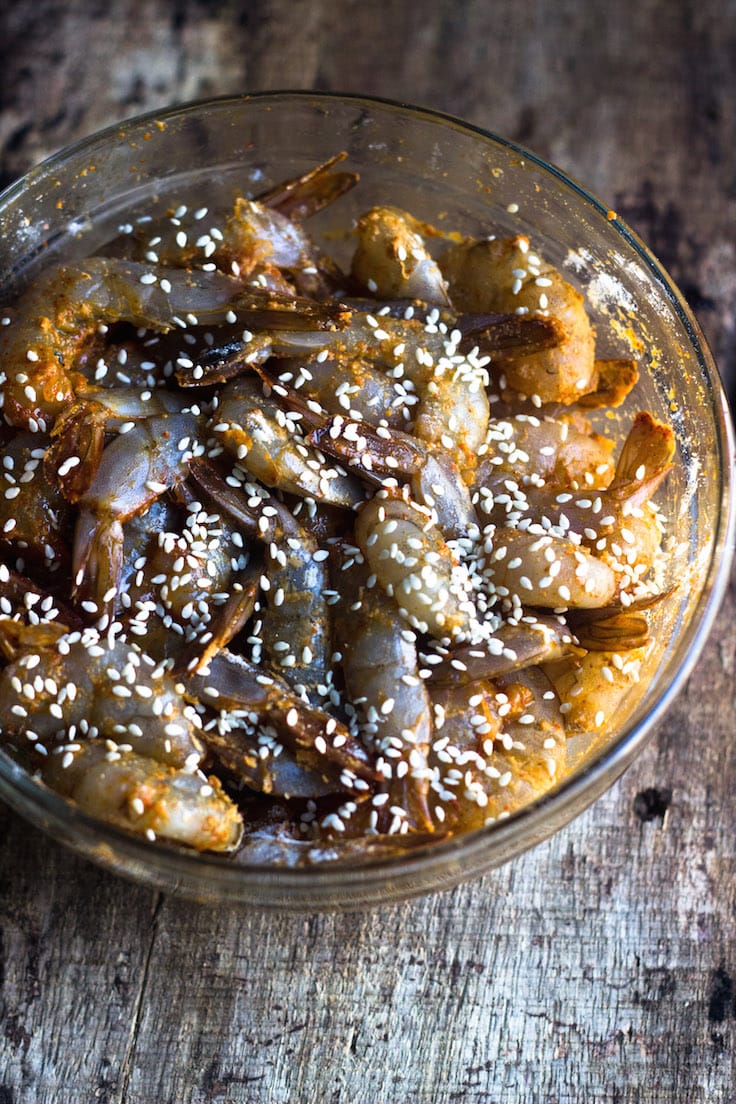 P.S Check this Weeks blogging news below the recipe: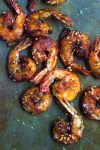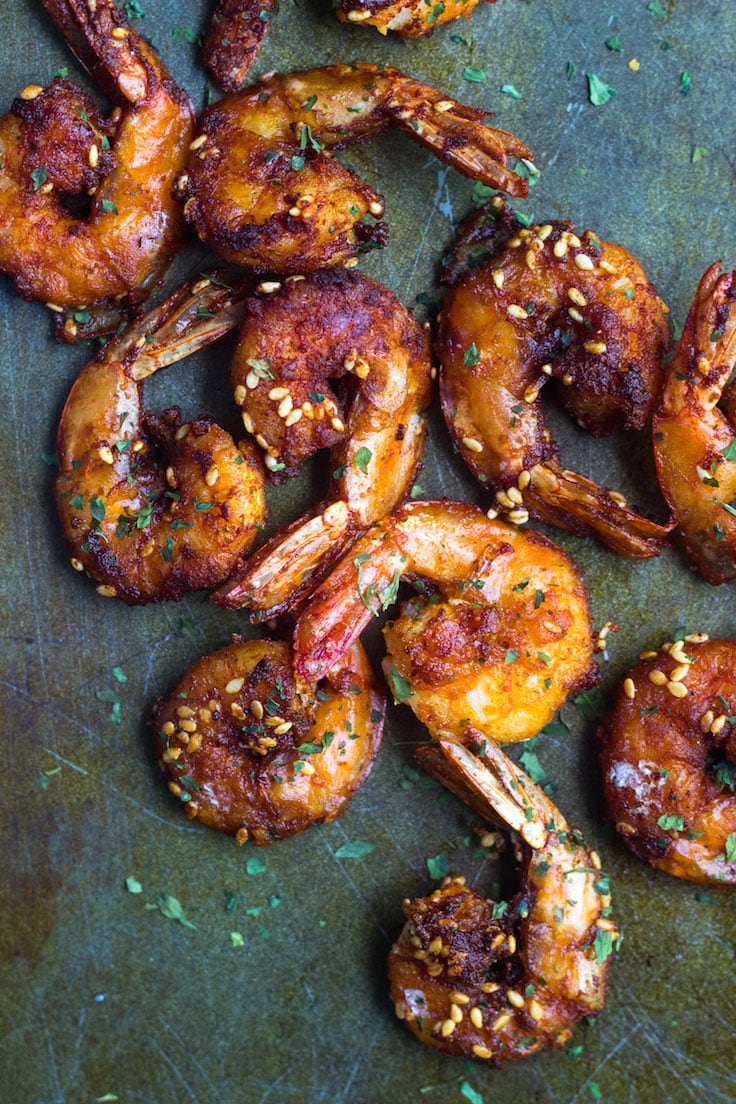 Prawns Fry
Crispy Prawns Fry - Ready in 30 minutes
Ingredients
1

Kg

(2.2 pounds) Prawns | Shrimp, peeled and deveined

, Please refer notes

1 and 1/2

teaspoon

ginger garlic paste

1

teaspoon

salt, or to taste

2

teaspoons

Chily powder | paprika

1/2

teaspoon

turmeric powder

1/2

teaspoon

garam masala powder | all-spice mix

2

tablespoons

rice flour

1

tablespoon

sesame seeds
Instructions
Wash and drain the shrimp well. Add all the ingredients listed above except the rice flour and sesame seeds.

Marinate the shrimp well and keep aside for 15 minutes. If you are in a hurry, you can avoid the marination time.

Whenever you are ready to fry, sprinkle the rice flour and mix well. Lastly, sprinkle the sesame seeds.

Add oil in a pan just enough to coat one side of the shrimp and place it on medium-high heat.

When the oil is hot, place the shrimp in the pan with a slight gap in between so that it doesn't touch each other. It is important not to crowd the pan.

Once its golden brown, turn it to the other side. It should take about 2-3 minutes on each side.
Recipe Notes
1 kg (2.2 Pounds) of raw shrimp in shell = approximately 750 g (1.1 pounds) peeled and deveined shrimp.
When cleaning the shrimp, leave the tail on so that it does not curl up.
This Weeks blogging news:
Grammarly: Grammarly detects plagiarism,  eliminates grammatical errors and enhances your writing. I have been using this for a few months, and since then I spend less time editing my post. I have been writing my previous posts with this whenever I have time.