The crispy BANG BANG SHRIMP RECIPE with the ultimate spicy mayo is to die for. It's quick and can be ready under 30 minutes.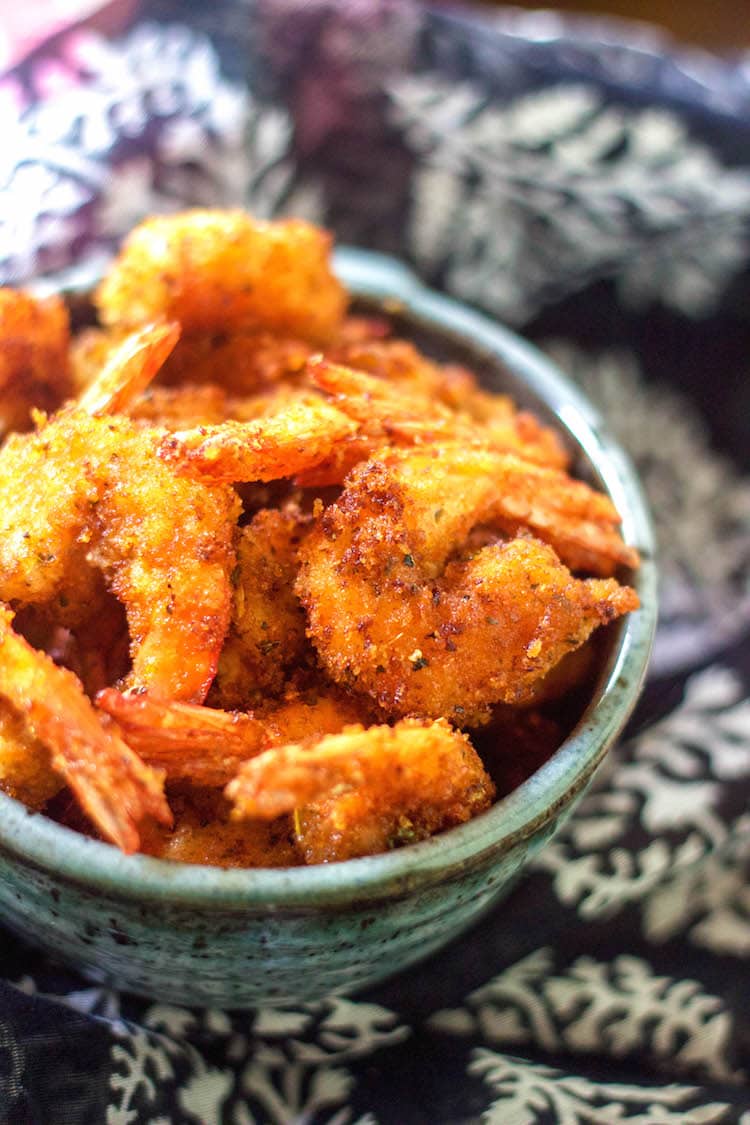 When my mom saw my sister and I sitting at the kitchen table and talking about all the things around us, in simple words, gossiping:), she finally asked, 'Is the lunch going to be ready or should I start to make something?'. It was 12.30 P.m and we were showing no signs of getting up. The same morning we had decided to keep our mom out of the kitchen, in a good way of course and declared that my sister and I will take care of the lunch. I was supposed to make bang bang shrimp and my sister, spicy noodles.
It happens to me all the time. The thought of trying something new and finally getting up to make that takes a lot of time. It's sheer laziness, let me tell you, Plus when you add the sister factor too, don't ask. When I finally get up and start making I realize it doesn't take that long and is damn easy too.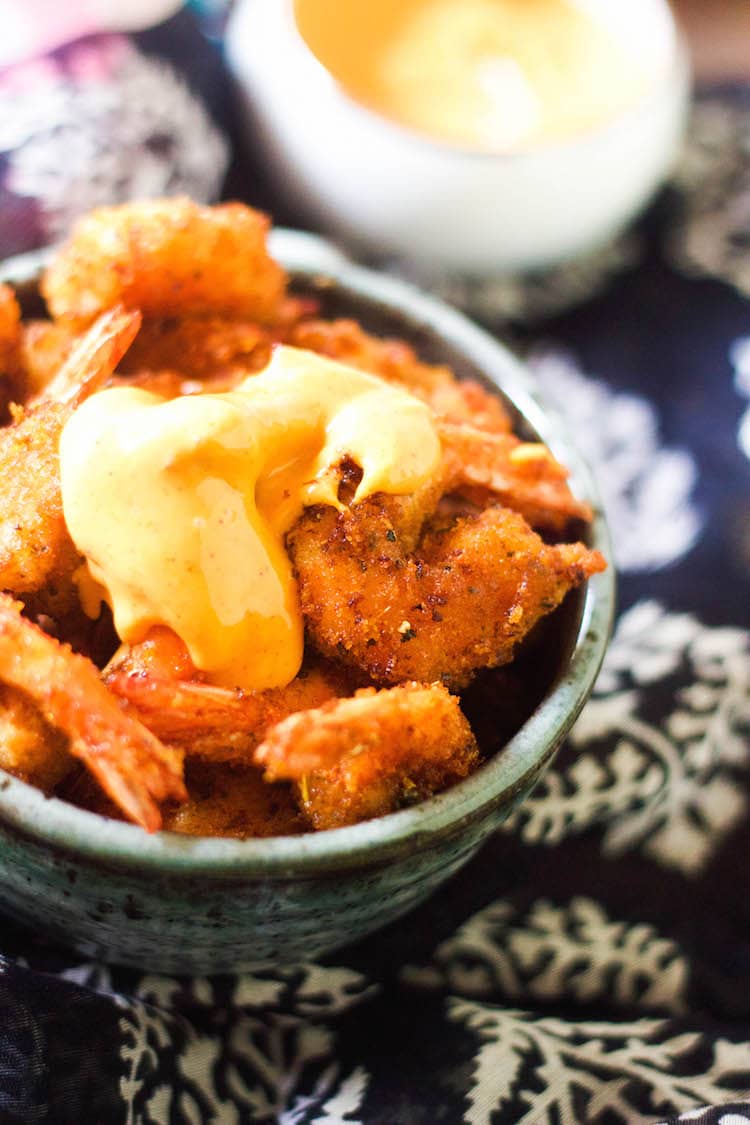 This bang bang shrimp was on my list for a long time.  I was kind of dreading the thought of dipping and coating individual shrimp in the batter and bread crumbs. You know what, it was not that bad. I first dipped and coated the shrimp in the batter and kept aside which took me about 10 minutes, then while the shrimp was sizzling in hot oil, I made the sauce, not from scratch, but mixed mayo and hot sauce together which resulted in an ultimate dip for the bang bang shrimp.
If you like seafood then don't miss out the spicy fried shrimp recipe and fried calamari.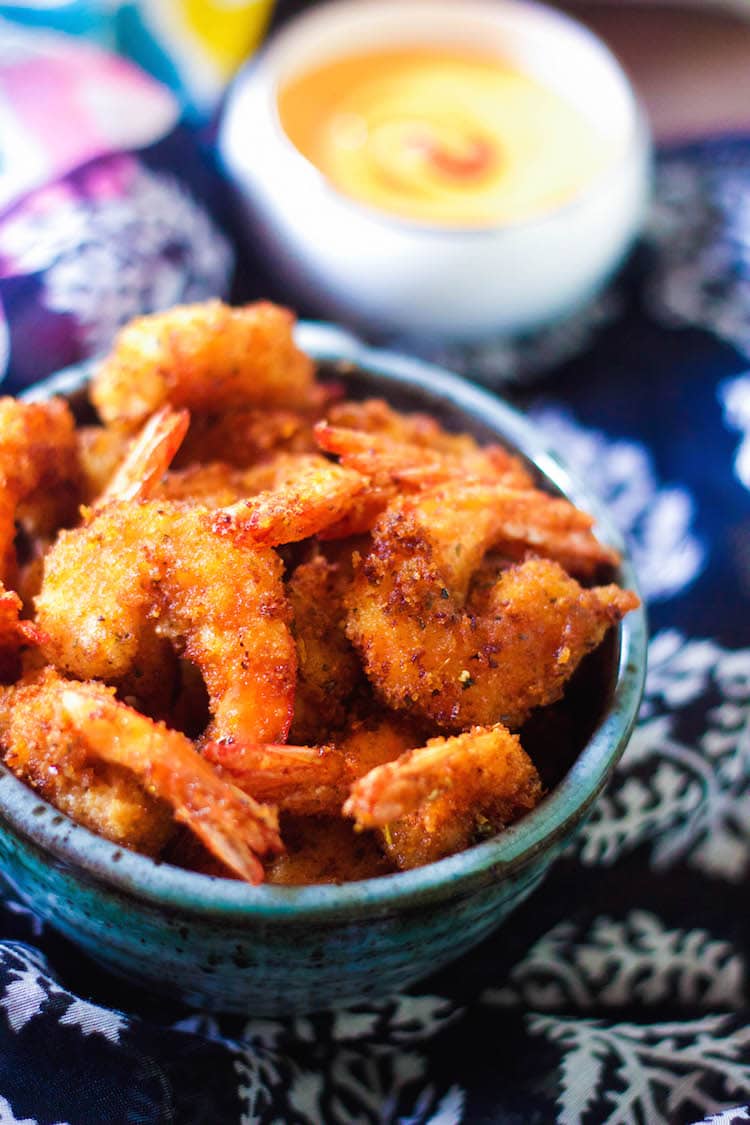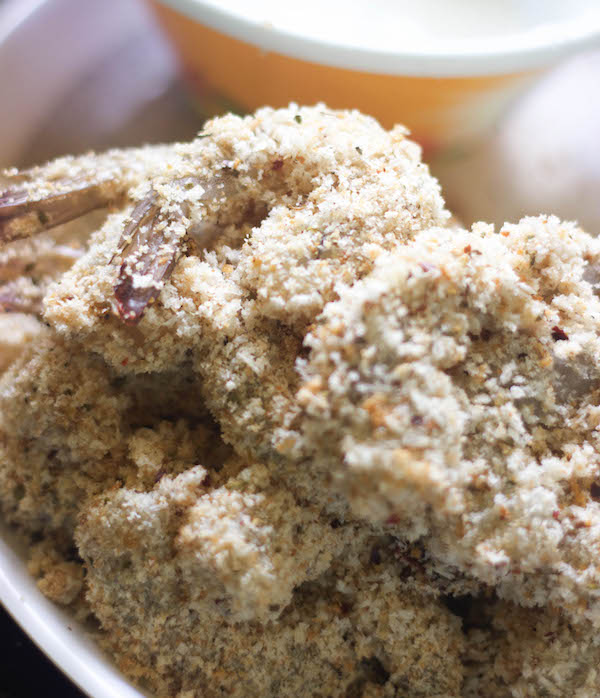 P.s: I am back after a long vacation and I am planning to get back to blogging in full swing. So keep visiting more often and don't forget to subscribe so that you don't miss any recipe.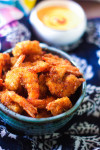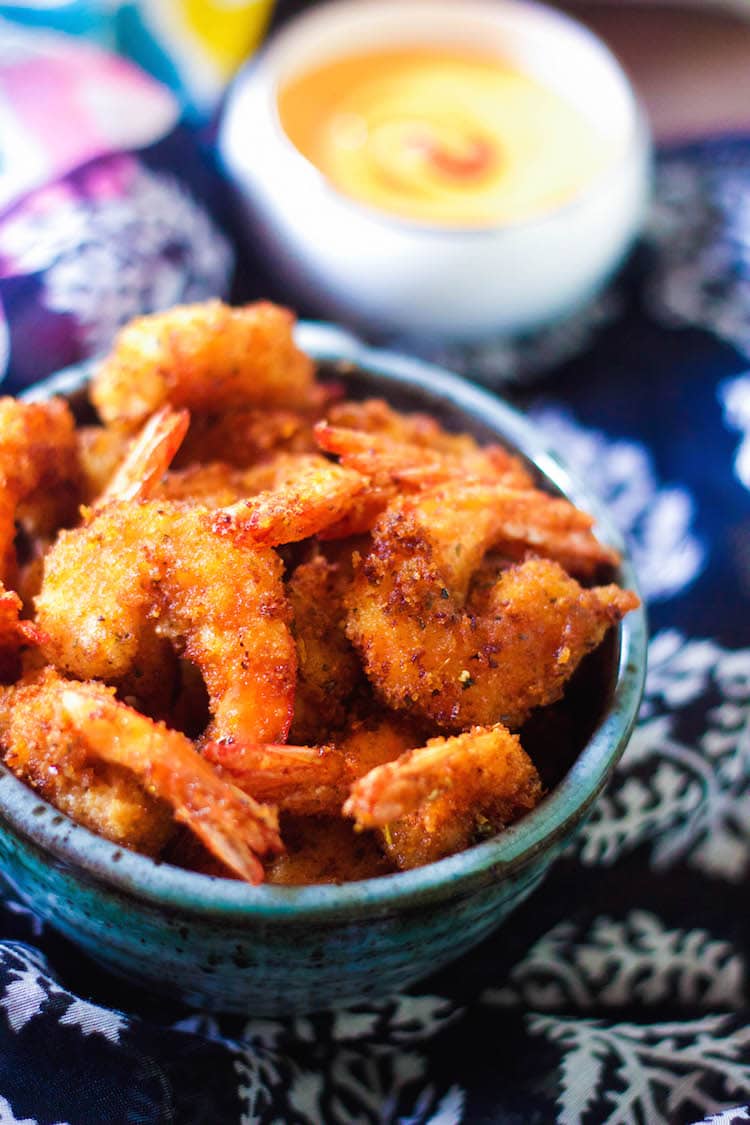 Bang Bang Shrimp
Ingredients
1

pound

1/2 kg shrimp, peeled and deveined

1/4

teaspoon

salt

1/4

teaspoon

black pepper powder

FOR COATING

1/4

cup

all purpose flour/maida

1/2

cup

milk

1

cup

bread crumbs

2

teaspoons

Italian season

FOR SAUCE

1/2

cup

mayo

2

tablespoons

red chili sauce

sweet Thai chili sauce or similar sauce
Instructions
Peel, devein, wash and pat dry the shrimp/prawns well.

Add salt and black pepper to the shrimp and mix.

Mix Italian seasoning to the breadcrumbs and keep aside.

Coat the shrimp in all-purpose flour, then dip in milk and then coat in bread crumbs.

Place oil on medium to medium-high heat and deep fry the shrimp till golden brown.

Drain on a paper towel.

FOR THE SAUCE:

Mix hot chilly sauce with mayo. Taste and adjust the spice and flavor as needed.
Recipe Notes
For instant bread crumbs: Tear about 3 fresh bread slices and process in the food processor or mixer. (I used fresh bread crumbs for this recipe)
Panko style bread crumbs yield a better texture.
For Italian seasoning, I used the seasoning packs you get when you order pizza. You can also use red chilly flakes or dried cilantro.