These blueberry yogurt popsicles have only three ingredients, blueberries, yogurt, and sugar. You can always substitute sugar with honey if you want to make it healthier.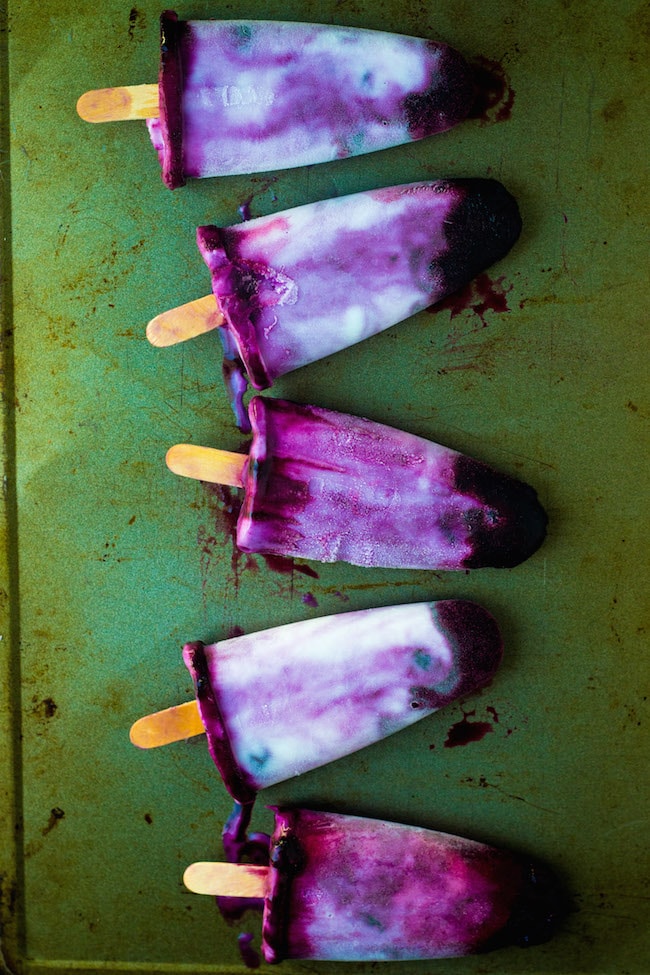 It feels like walking into a hot furnace and getting grilled and baked. Ten minutes of a walk outside in peak summer will leave you drenched in sweat. Who am I kidding, sometimes less than 5 minutes are enough. Even late in the evening feels sticky, humid and warm. When you open the balcony doors, the mirror has condensation, and the floors are wet. The combination of humidity and Air conditioning can amuse you. Our friends had already told us about this, and we had our mouth wide open with surprise. Now, we are witnessing it first hand.
Summer here in Dubai is very intense, after all, it's a Dessert. Ideally, the worst months are July and August, and in September it tends to get a little better.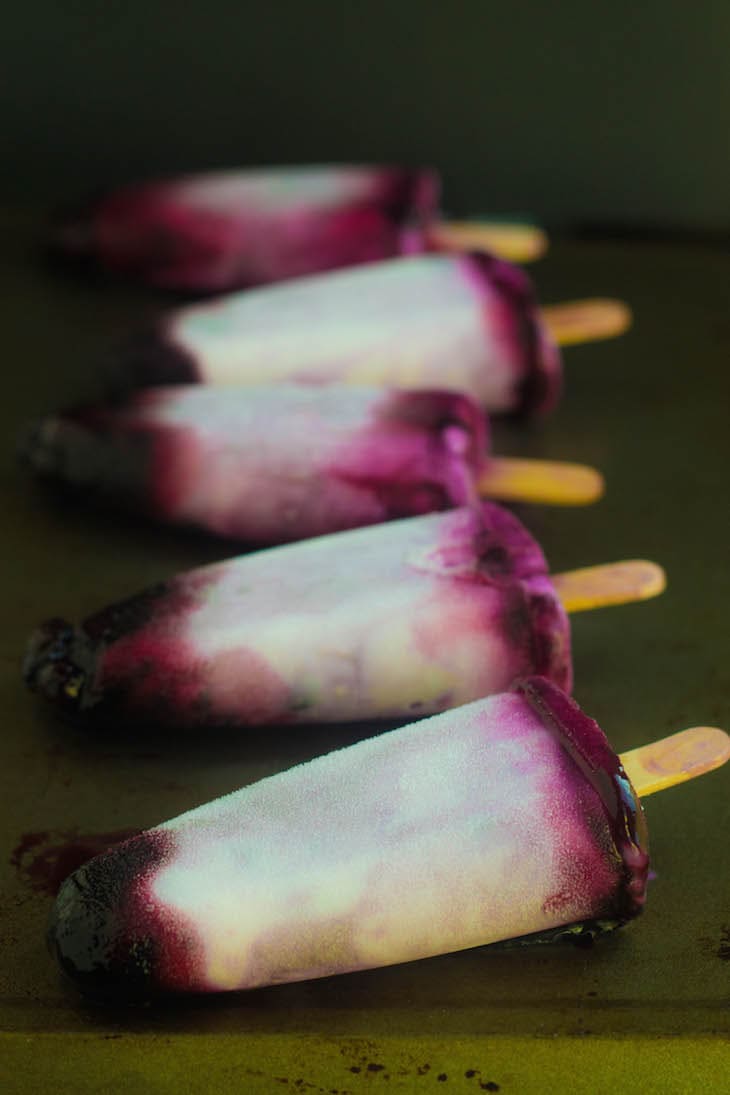 These are the times when malls become your place of rescue. It's time to say goodbye to the outdoors and embrace the many malls with endless shopping and entertainment options like the ski Dubai. Isn't that fascinating? When the outside temperature is soaring, people are actually skiing inside. These are one of the few perks of living here.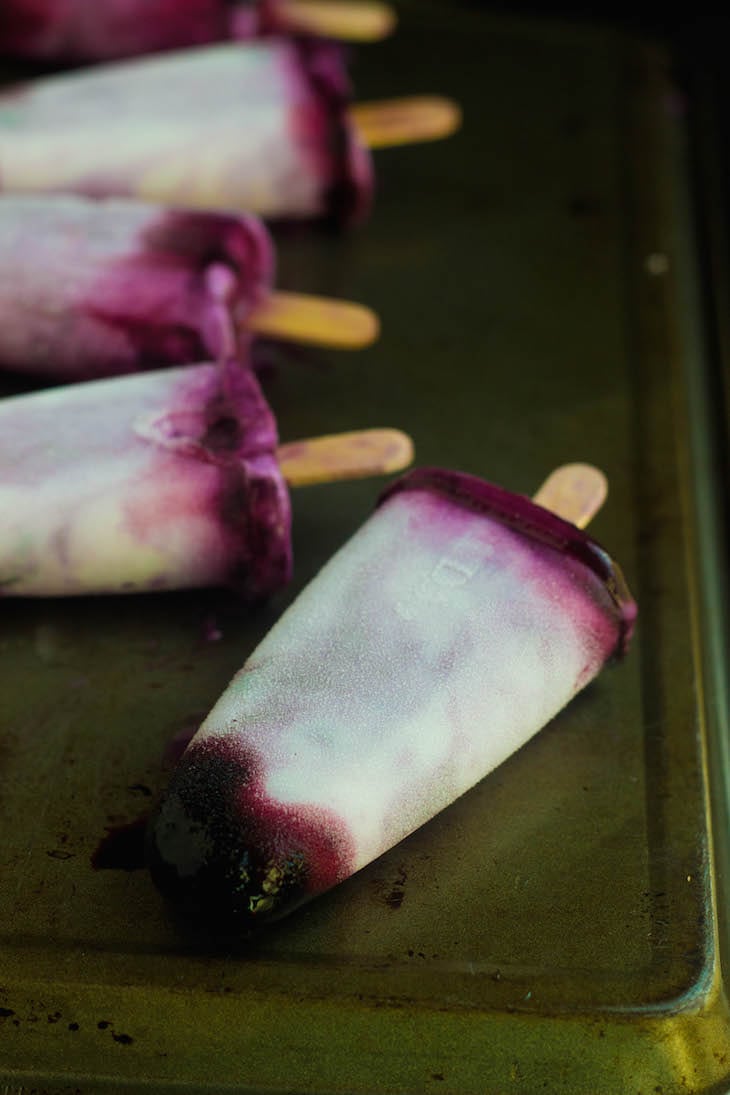 Nivaan's school closed last week and officially it the start of summer holidays. 70 Days of total fun. Although part of me is happy that I can slack on the schedule and not worry about the bedtime routine, another part has me thinking what do I do to keep him engaged so that he can be away from all the screens.
Small scale cooking with the kiddo is on the list. We started with this blueberry yogurt popsicle since it only needs few ingredients, is healthy and so easy to make. Additionally, the color of the blueberry and the swirl it creates looks so beautiful and attractive to kids. Now since the little one wants whatever the big bro is having, we have to sometimes limit what we make.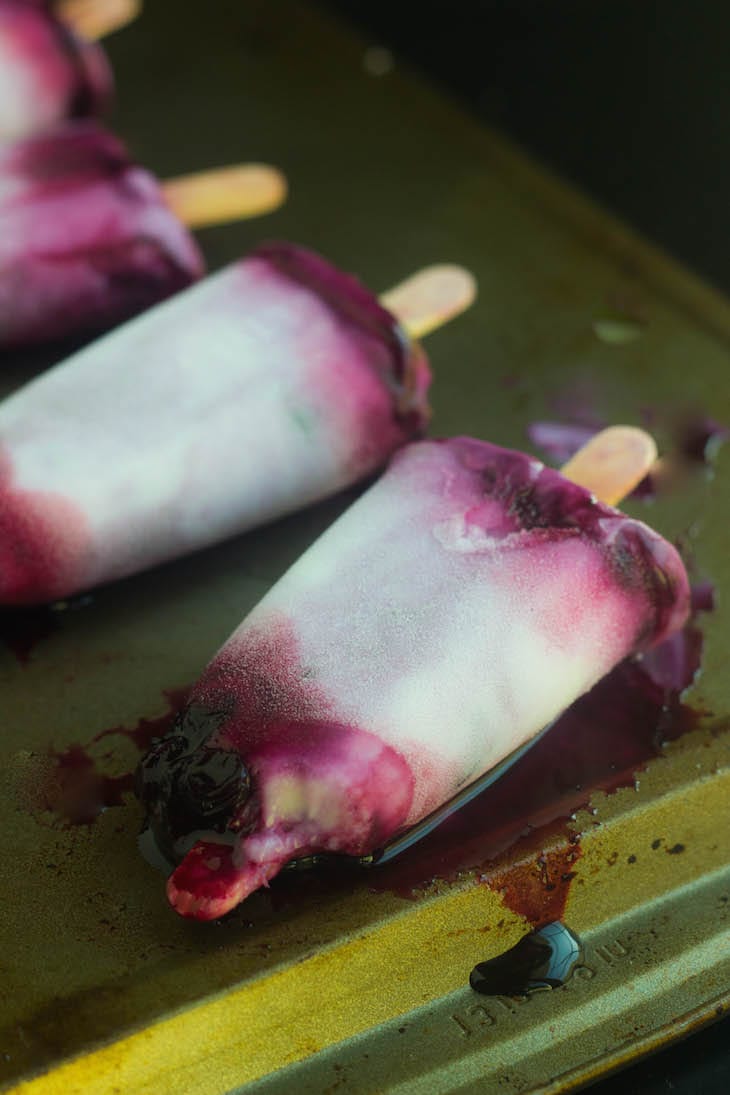 To quench your thirst this summer try the strawberry lemonade and blueberry lemonade and Stay hydrated my friends.
Also, if you are looking for a fun project with your kids, then check this no cook mango ice cream and no-stir blueberry ice cream.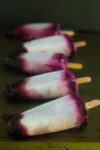 Blueberry yogurt
Ingredients
1

cup

Yogurt

Low fat, full fat or Greek yogurt

1/4

cup

sugar

Honey or other syrups can be added but proportions may vary

Blueberry syrup

FOR BLUEBERRY SYRUP:

1

cup

blueberries

1/8

cup

water

1/8

cup

sugar

ADDITIONAL:

Popsicle molds or disposable plastic cups
Instructions
Wash the blueberries well and transfer it to a saucepan. Pour water and add sugar. Let this simmer on medium heat till the syrup slightly thickens. Keep aside to cool completely.

Lightly beat yogurt and sugar till no lumps are visible. Taste and adjust the sugar as needed. Add 3/4th of the syrup randomly over the yogurt. Take a stick or a knife and gently swirl it in.

Divide the remaining 1/2 of the syrup into the popsicle molds and then add the yogurt. Top it with additional syrup. Cover with aluminum foil and insert the popsicle stick into it.

Transfer into a freezer and let it set. It should take about 2-4 hours.
Recipe Notes
You can substitute blueberries with other berries.
When substituting sugar with other ingredients, taste and adjust the sweetness as needed because proportions may vary.
If you want really creamy texture, use greek yogurt or hung yogurt.
For Hung yogurt, line a strainer with kitchen towel/paper towel and pour the yogurt over it. Let it sit for 20 minutes so that the extra water drains.