This carrot halwa, gajar halwa is slightly chewy and has a subtle crunch to it. It is different than the usual halwa you generally make. It's easy and quick too.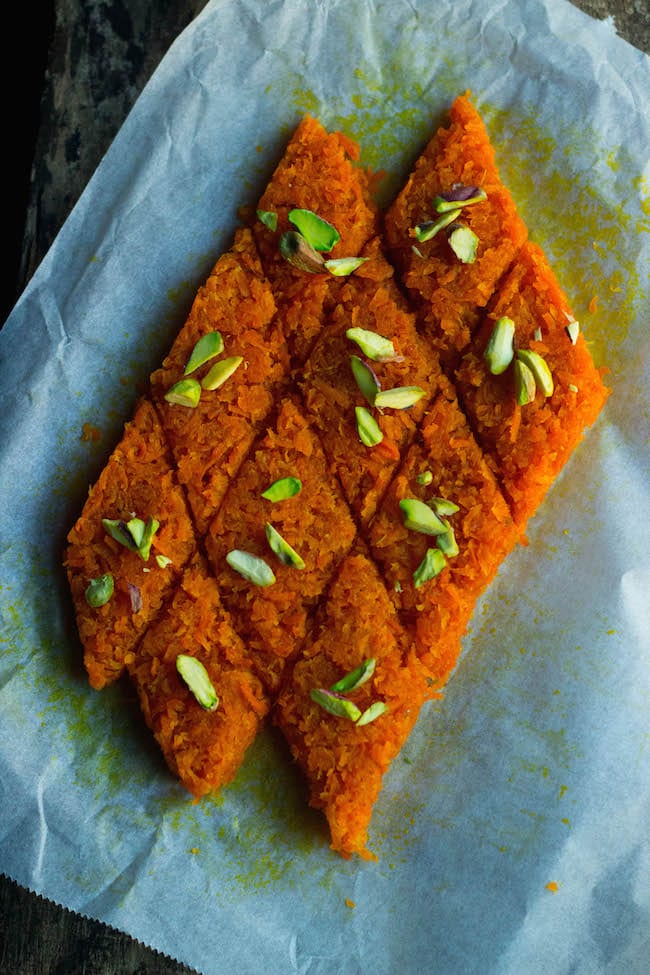 Every time, I would try the gajar halwa, it would be either soggy and soft which I think is perfectly fine too. What I was looking for was the halwa one of our neighbors would make. It had a tiny bit of crunch and chewiness from the sugar. I loved it.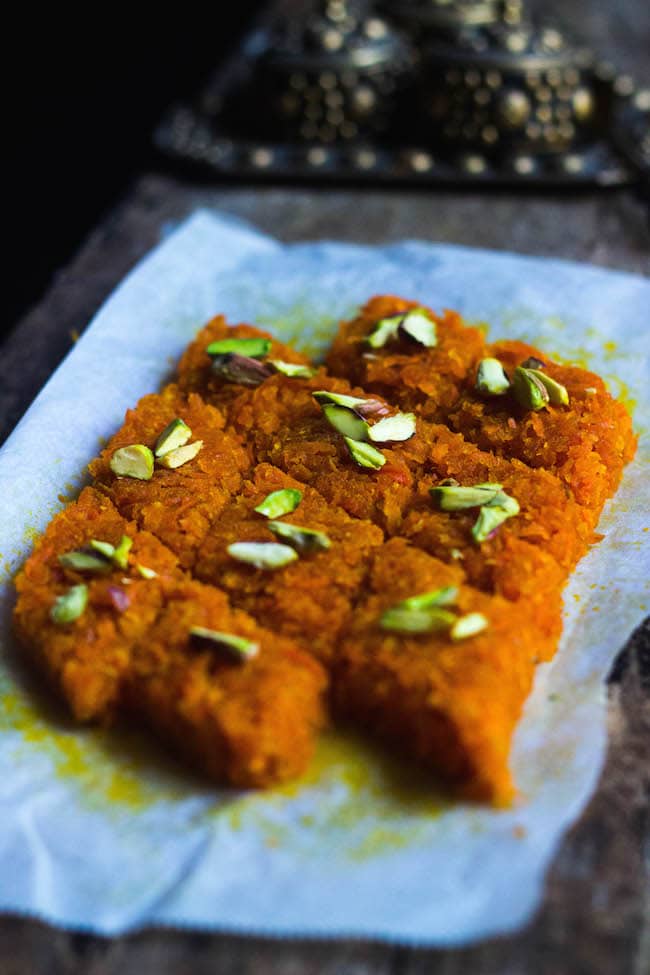 Those days since cooking was not in my forte, I never asked her for the recipe. I simply assumed that gajar ka halwa was supposed to be that way. But when I tried out other versions, I started to realize what I was missing. I tried to recreate it but something was amiss. And then it happened. One day as I was talking to my Mom In Law, she told me she had made an easy halwa and gave me the recipe. That very moment I knew that I had found what I have been looking for all these years. Indian desserts make me drool :).
I find it irresistible, tempting and hard to keep my eyes off until I take a bite into those scrumptious tiny things. Don't ask me what happens if I spot gulab jamuns. O my, I want that now.
 Oh, and kheer or Indian rice pudding is one of my other favorites.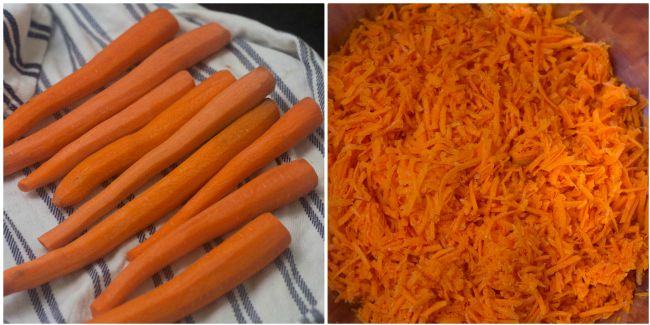 To make carrot halwa, wash, Peel and grate the carrots. Squeeze out the extra moisture with both the palm of your hands.
The red carrots which you get during winter are perfect for this recipe.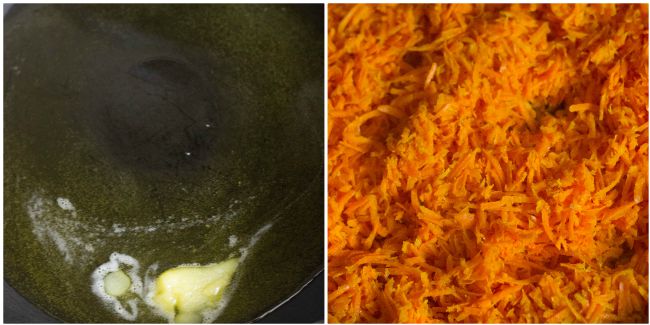 Add ghee/clarified butter in a pan. Once it's hot, add the grated and squeezed carrots. Mix it till the water content evaporates further.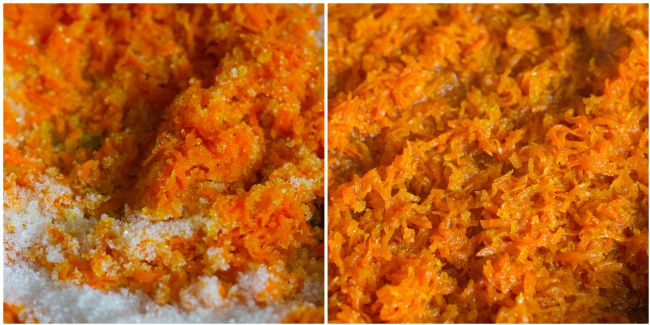 Add sugar and milk powder(optional) to the carrots and mix. Initially, the mixture will be slightly watery as the sugar melts, but then it will start to thicken.
The traditional way of making halwa is by adding milk and khoya (a kind of Indian cheese). This process is time-consuming too since we have to keep stirring the halwa till the liquid evaporates and the mixture thickens.
Some like it the traditional way and Some like me might like it the dairy-free way.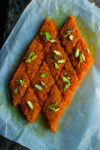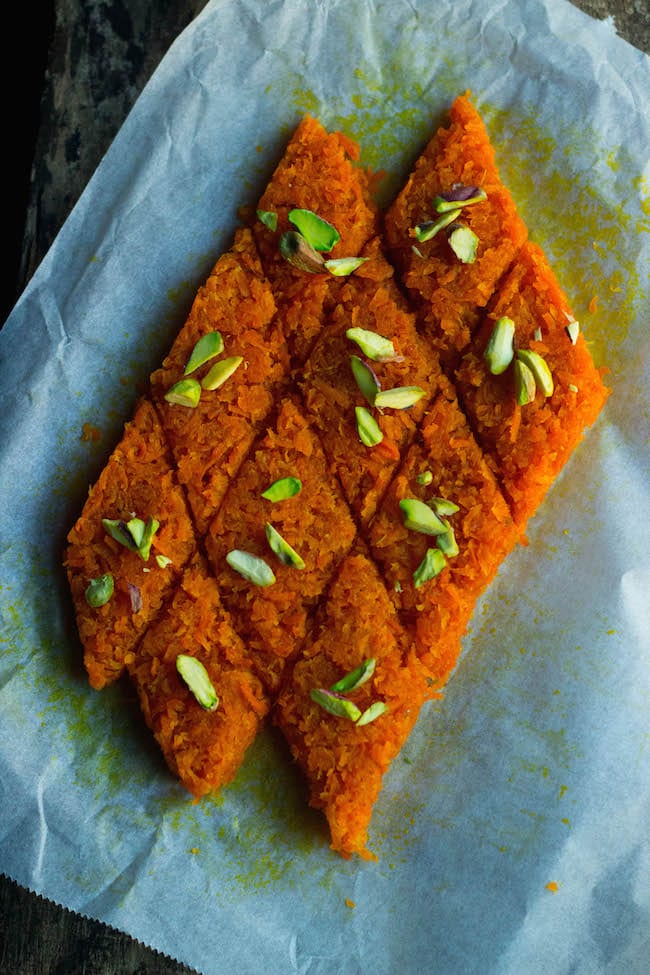 Carrot Halwa / Gajar Ka Halwa
Ingredients
10

medium Carrots

grated (4 cups)

1/2

cup

milk powder

(Optional)

1

cup

sugar

1/4

cup

Ghee

Clarified Butter

2

pods Cardamom crushed

1/4

cup

sliced almond or cashews
Instructions
Grate the carrots and squeeze the excess liquid with both your hands. This decreases the cooking time.

Heat a wide pan over medium-high heat and add ghee. Once the ghee is hot, add the grated carrots and saute for 5-8 minutes till the moisture evaporates. Now add the milk powder and sugar and keep mixing till the sugar melts and the mixture thickens, for another 10 minutes.

The halwa will start leaving the sides of the pan. Add 2-3 tablespoons of ghee if needed. In the end add cardamom powder and almonds and saute. Halwa can be served with ice-cream or as is. Can also be served warm or cold.

If you want to cut it into squares, transfer the halwa into a lined baking tray, then press it gently with the back of a spoon and cut into squares before serving.
Recipe Notes
If you want it to be more crunchy and chewy, at the end of cooking time increase the temperature and keep stirring continuously for 5 more minutes. This can also be pressed into a pan and cut into squares, for serving.