The no bake chocolate pudding recipe is a keeper. This light and creamy dessert are super simple and easy to make. Moreover it's eggless. It is a fantastic recipe that's irresistible.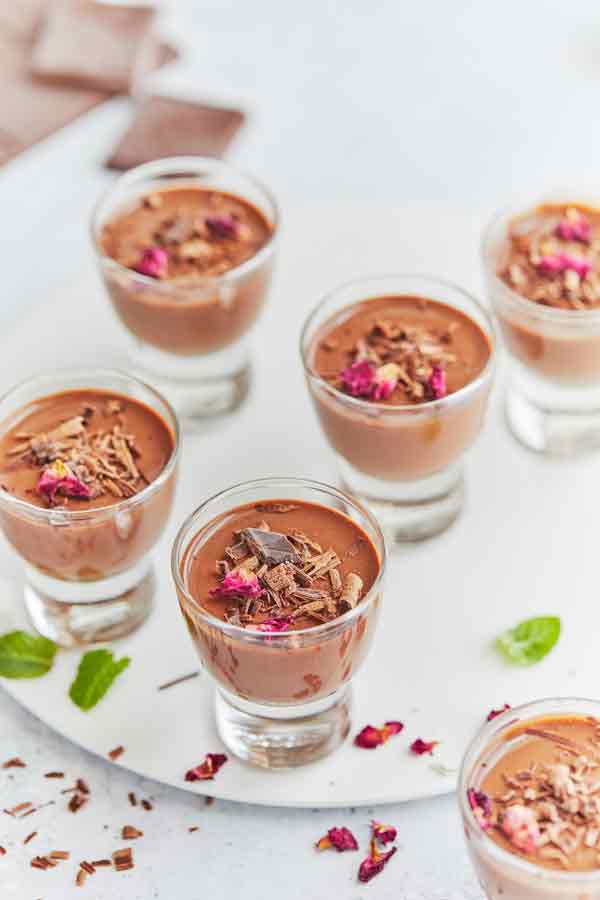 An easy and no bake pudding for you and your Valentine. The chocolate and butter creates a smooth texture, with coffee intensifying the flavor of chocolate, creating a melt in your mouth goodness. This dessert is so easy to put together and complements a meal so well. Another chocolaty and decadent goodness you would like is the brownie truffles | rum balls and the rum rocks / chocolate truffles.
These recipes are also great for Christmas, Easter and other special gatherings.
Again Rum? Really! This is what many of you might be thinking. I have an ocd about adding rum to desserts. Just kidding. Again not an alcohol fan. Recently a friend commented, ' If everyone was like Teena, then we wouldn't have to spend on alcohol, Just make them smell and they will get a kick'. Now, you know what I am talking about. Only a couple of sip can put me in a shutdown mode.
Having said that, I love the look on peoples faces when they hear rum dessert. It makes the dessert more worthwhile and all I do is replace vanilla extract with rum.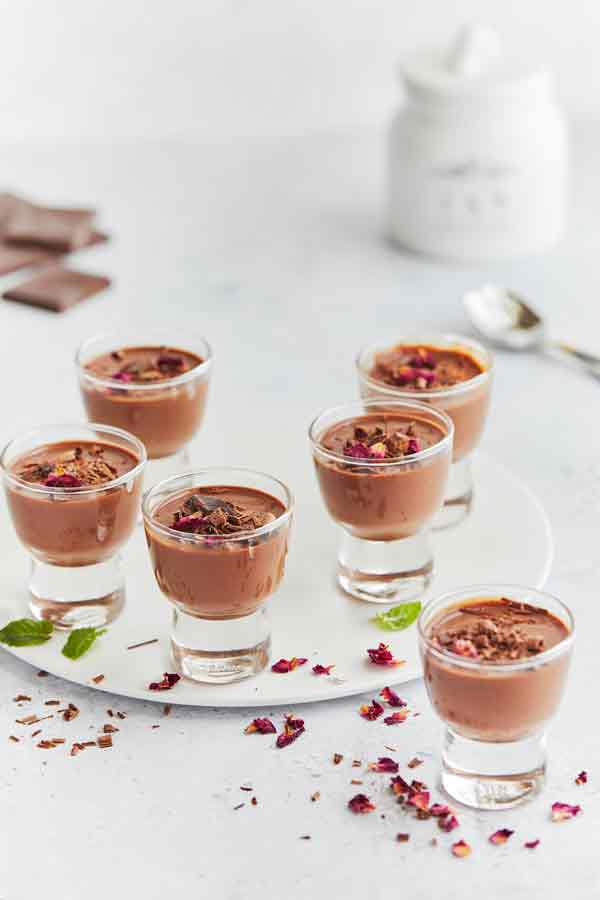 What is a traditional chocolate pudding made of?
The essential components of making a traditional chocolate pudding or pot de creme are:
The critical ingredient: Chocolate

Binding agent: Gelatin or egg whites

An aerator to make it fluffy: whipped cream or egg whites beaten to peaks
Does chocolate pudding have raw eggs?
Yes, traditional chocolate pudding contains raw whipped egg whites, which are safe to eat, and the eggy taste is hidden and overpowered by all that fantastic chocolate flavor! However raw eggs contain salmonella bacteria, it can be harmful to pregnant ladies or people with the hypersensitive stomach if you are not careful during preparation.
Also, if you don't want to go through the extra steps of pasteurizing the eggs, try this easy eggless mini dessert version.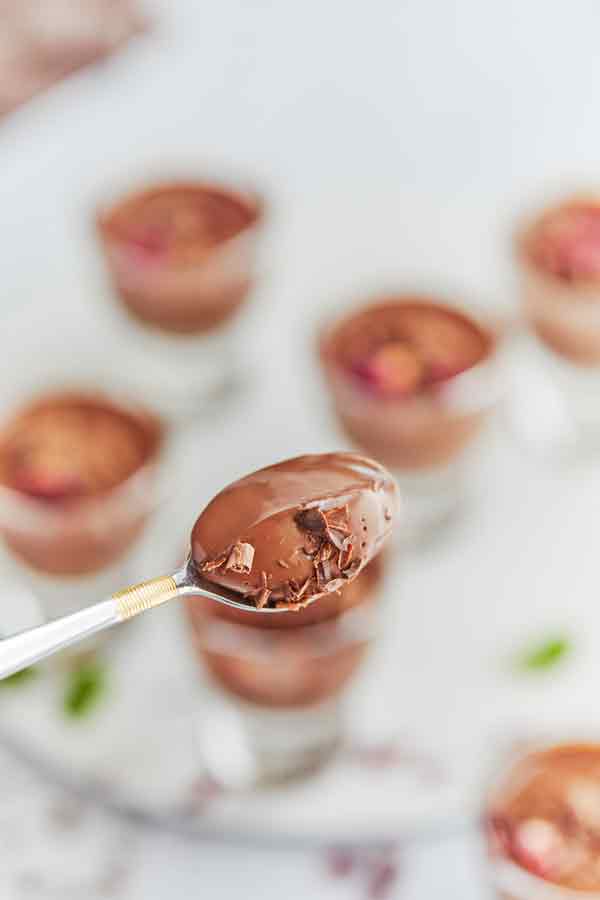 How to make chocolate pudding?
Eggless Chocolate Pudding
The ingredients you will need are:
A good quality dark chocolate (I prefer Lindt 70% dark)

Heavy whipping cream

One tablespoon butter

Two tablespoons sugar

Pinch of sea salt

vanilla or rum
No bake chocolate pudding recipe
Follow these simple steps with pictures.
Chop the chocolate into even chunks and place them in a heat-proof bowl along with butter, sugar, and salt.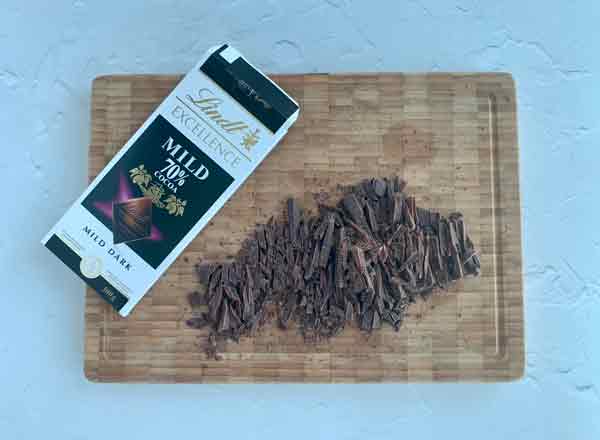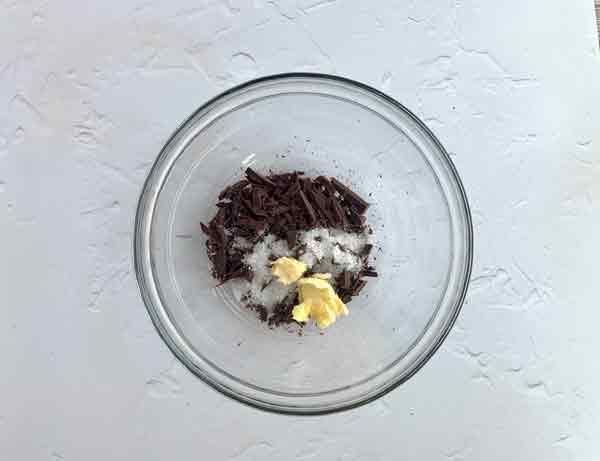 2. Heat the whipping cream till it simmers. Do not let it boil.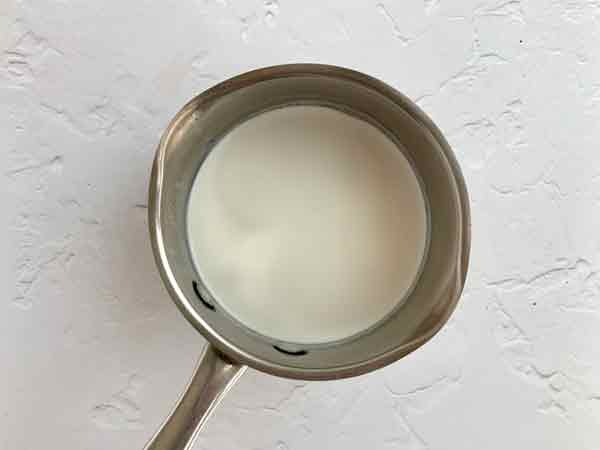 3. Pour the cream into the chocolate. Please wait for a minute and whisk it till it's smooth. Whisk gently to minimize the air bubbles.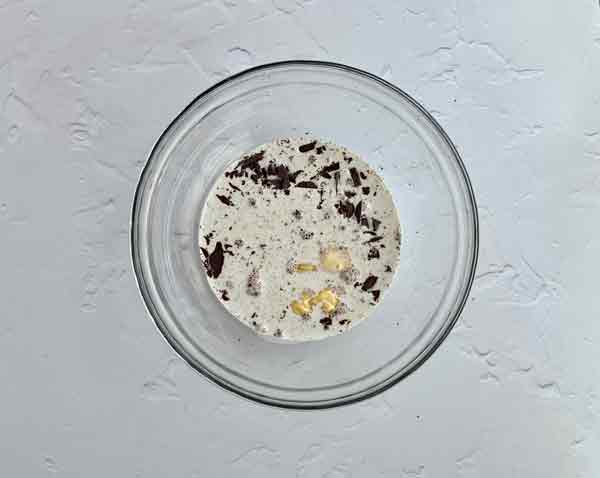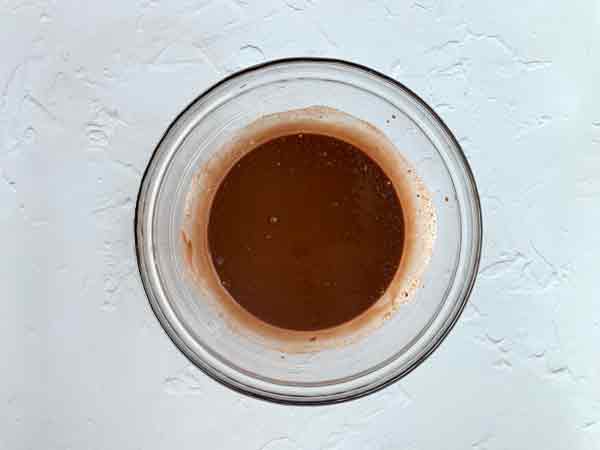 4. Pour into mini serving cups. Once it cools, cover with plastic wrap and place in the refrigerator to chill for a couple of hours.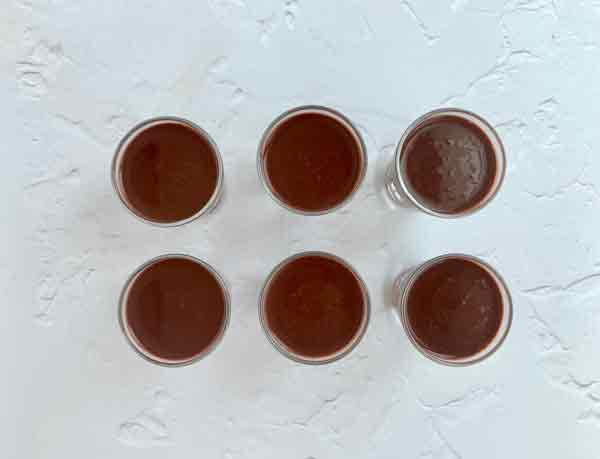 Now, let the game of patience begin!!!
Before serving, garnish with chocolate shavings, dried rose petals, berries, mint leaves, or whatever you see fit.
Why homemade chocolate pudding
It doesn't have any taste of artificial flavors. You can make it 2 to 3 days in advance.
If you are planning a party or a gettogether, this is an easy dessert recipe to put together because there is not much cooking involved.
Plus, you can take the credit for the work when your guests ask for more of this.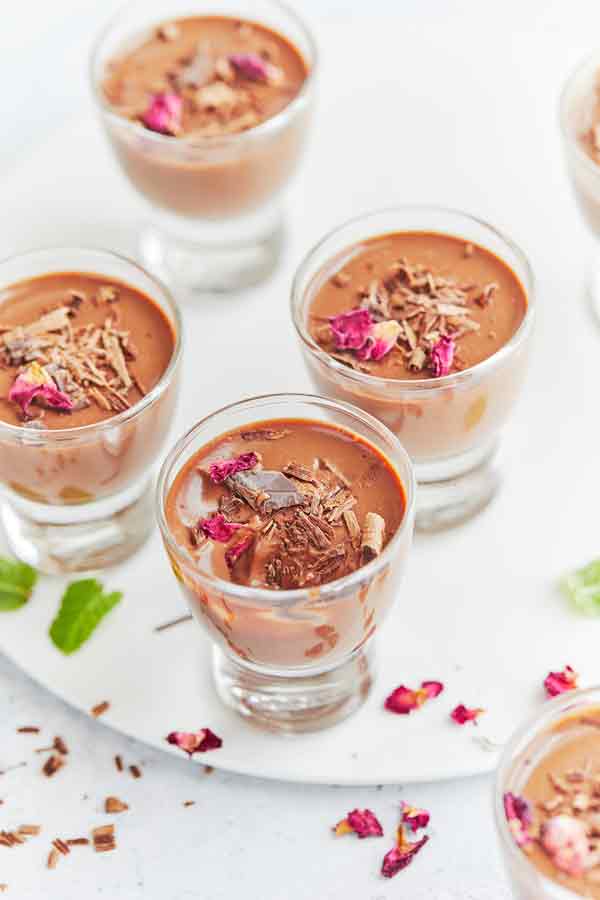 Dessert for Christmas or special occasion
You can add a dash of rum instead of vanilla extract. Although I don't drink, I like the flavor of rum in desserts, and if I am making a dessert for a special occasion, I often substitute vanilla with rum.
So definitely save this recipe for Christmas or end-of-year celebrations!!!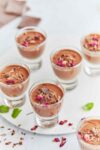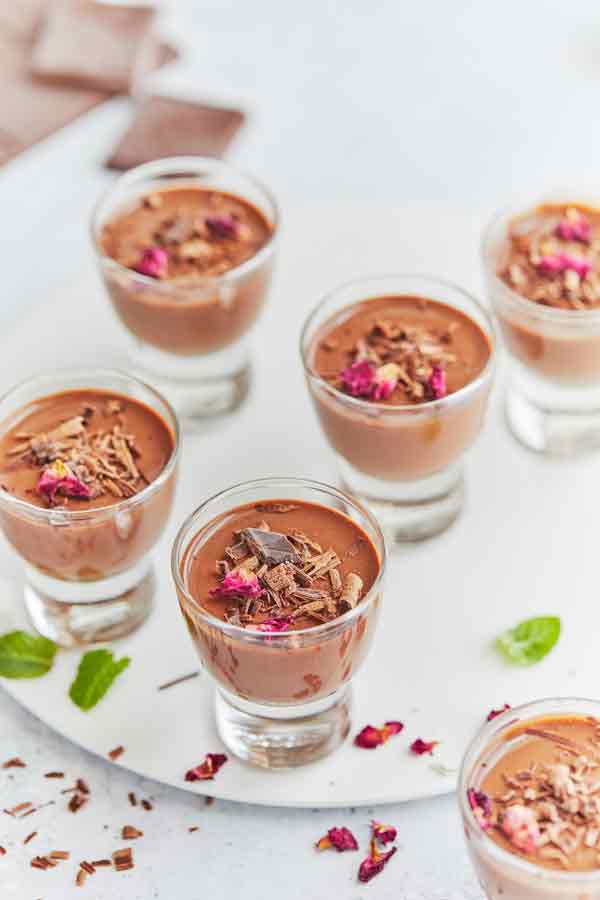 No bake Chocolate Pudding
Refrigeration time: 3-4 hours
Keyword:
chocolate pudding, easy chocolate pudding, eggless chocolate pudding recipe, how to make chocolate pudding, no bake chocolate pudding recipe
Servings
:
2
-3 small servings
Ingredients
3.5

oz

100g Dark Chocolate (I used 70% Lindt)

1/8

teaspoon

salt

1/4

teaspoon

instant coffee granules

optional

3/4

cup

6oz(120ml) heavy cream

1

tablespoon

butter

2

tablespoons

Sugar

1/2

teaspoon

vanilla extract or rum

Topping:

1/4

cup

heavy cream lightly whipped

Chocolate shavings

Berries

I used red currants
Instructions
Chop chocolate bar into small chunks and place it in a bowl. Add butter + coffee granules + sugar + salt and keep aside.

Add heavy cream to a sauce pan and bring it to gentle simmer. Do not let this boil. Pour this into chocolate. Wait for a minute and mix it gently with a whisk to avoid air bubbles. It will come together like a ganache.

Pour into individual serving cups, give a slight tap on the counter to get rid of the air bubbles, cover and place it in the refrigerator for 3-4 hours.

Keep it outside approx 10 minutes before serving. If needed, you can top with lightly whipped cream, chocolate shavings and berries.
Recipe Notes
Use a good quality chocolate. You can do the same with white chocolate too.