Bake this rum cake from scratch the way you like it: Eggless, with Egg, with or without alcohol. Surprise your loved ones with this festive cake.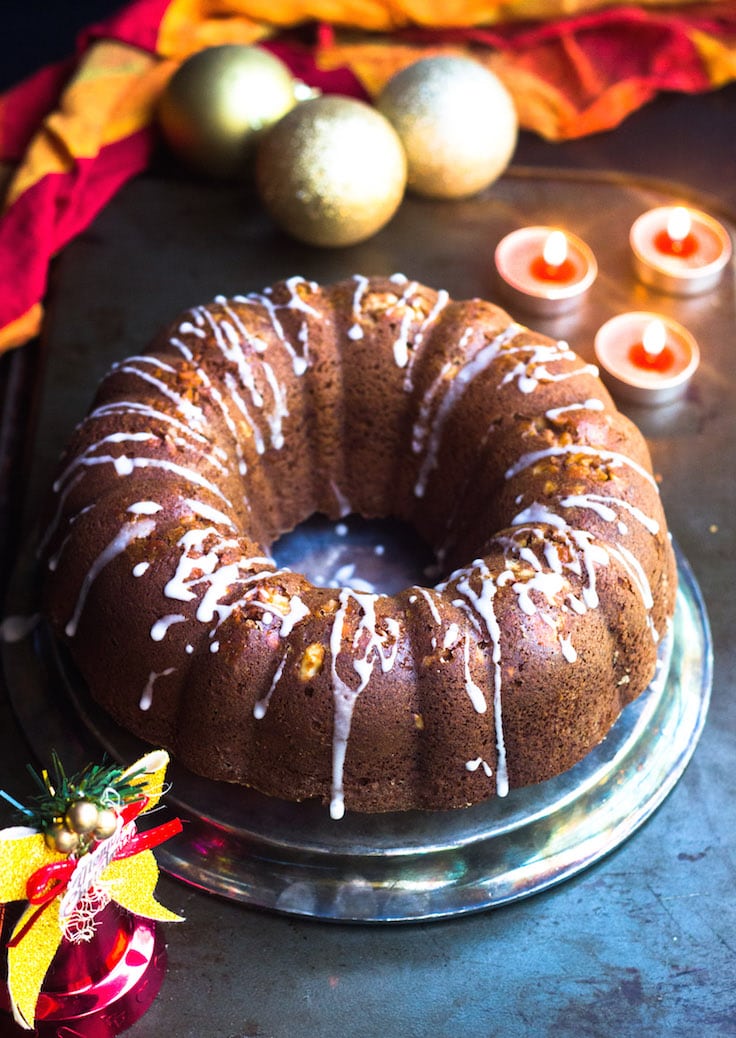 Everything is so festive about this cake. Soaking the dates ahead of time, the time of the year when it is made and rum.
My 1st memory of rum cake was the one my aunt baked. I am not a cake person but to gorge down a cake means something. Needless to say, it was marvelous. It was years back when a 13-year-old me who would not step into the kitchen asked her about the recipe, and all I could remember when I started baking was soaking the dates and dry fruits in rum/brandy, grinding it and adding to the cake.
My 1st rum cake turned out good, and it finished like a warm loaf of bread. That's how everything started. I was getting known for my cakes and friends waiting for Christmas to enjoy this cake.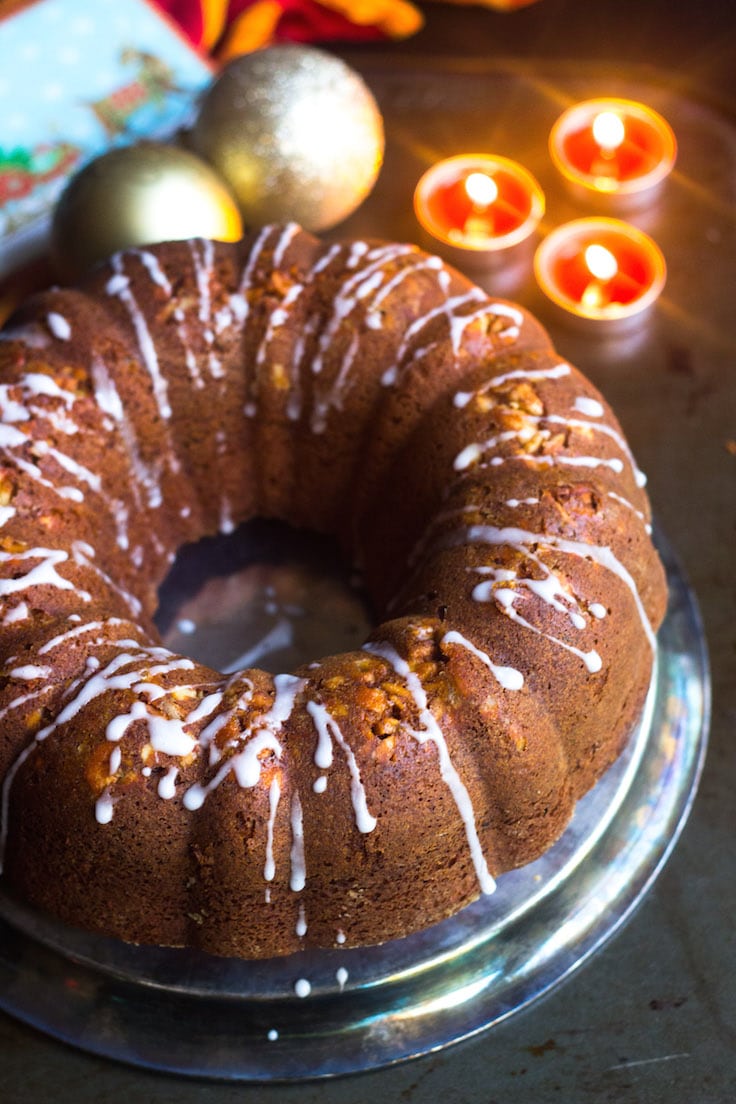 Call it a coincidence, but I bake this cake only for Christmas and that too many times. So December for me is the time for rum cakes and
rum balls/truffles 
and
brownie truffles/rum truffles
. Its become a tradition, and I love it. Don't you all agree 'Its the most wonderful time of the year'?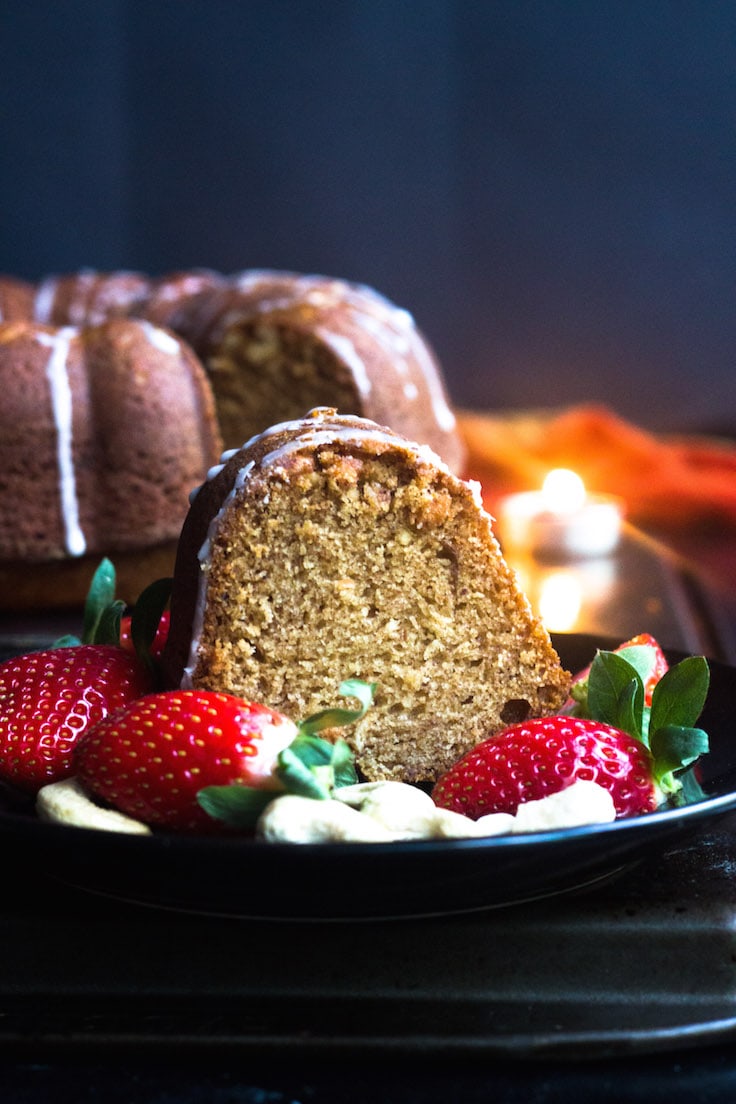 I always bake one cake without alcohol for the kids and for those who cannot have it. There are so many variations you can add to this cake. Another thing I do is bake a cake and keep one side as is and drench the other side with alcohol.
fruits in rum/brandy, grinding it and adding to the cake.
Originally posted: December 12, 013. Content and pics updated: December 12, 2017.
P.S: Check this Weeks blogging tips below the recipe: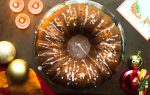 Dates and Rum Cake – In time for Christmas (Non-alcoholic and eggless version available)
Ingredients
WITH EGG AND RUM

30

Dates

Rum for soaking

2

cups

240gms All purpose flour (maida)

1 1/4

cup

140gms Unsalted butter

1

teaspoon

Baking soda

1

teaspoon

Baking powder

1/4

teaspoon

salt

1/2

cup

120ml milk

2

large eggs

1

cup

395g sweetened Condensed milk

1/2

cup

chopped cashews or walnuts

SUGAR GLAZE:

optional

1

cup

Powdered confectioners sugar

2 - 2 1/2

tablespoons

Rum

water or juice

1/4

cup

Finely chopped cashews or other nuts

FOR EGGLESS CAKE:

Remove egg and use 2 teaspoons baking soda and 1 1/2 teaspoon baking powder. Rest everything remains same. Cake wont be as soft as the one with egg.

FOR NON-ALCOHOLIC CAKE:

Soak the dates in boiling water for 30 minutes. Use enough water to barely cover the dates.
Instructions
Soak the dates in rum/brandy atleast a day in advance. Dates can be soaked in alcohol years or months in advance.

Preheat oven to 325 degrees Fahrenheit or 160 degrees Celsius.

Spray and lightly dust a bundt pan or a 9*3 inch cake pan.

Whisk together flour + baking soda +baking powder + salt and keep aside. Make a paste of dates with little liquid as possible.

Beat butter until soft. Add condensed milk and beat well. Add eggs one by one and beat well after each addition. Do not over beat. Now add the flour and milk and beat until everything is combined. Stir in the date paste and add chopped nuts.

Bake for 45-50 minutes (Mine took 50 minutes) or until a skewer inserted in the cake comes out clean.

FOR SUGAR GLAZE: Add 2 tablespoons of liquid and mix well to form a thick paste. Add drops of liquid as needed to make it into pourable consistency. Pour over the cake.

Variations:
Recipe Notes
Everyone will love this version of cake as the flavor and smell of alcohol is very mild. Serve it plain, with rum sauce (Recipe here) on the side or drench the entire cake with rum syrup (Recipe here). (Recipe for rum sauce can be Prunes, raisins, other dry fruits and nut can be soaked in rum/brandy instead of dates. For strong flavor: 1. Poke tiny holes in the cake with toothpicks and brush with rum. 2. Make a rum syrup, poke lot of tiny holes on the cake and brush over the cake.
Resource of the week:
FoodbloggersCentral is a great place for free blogging resources.