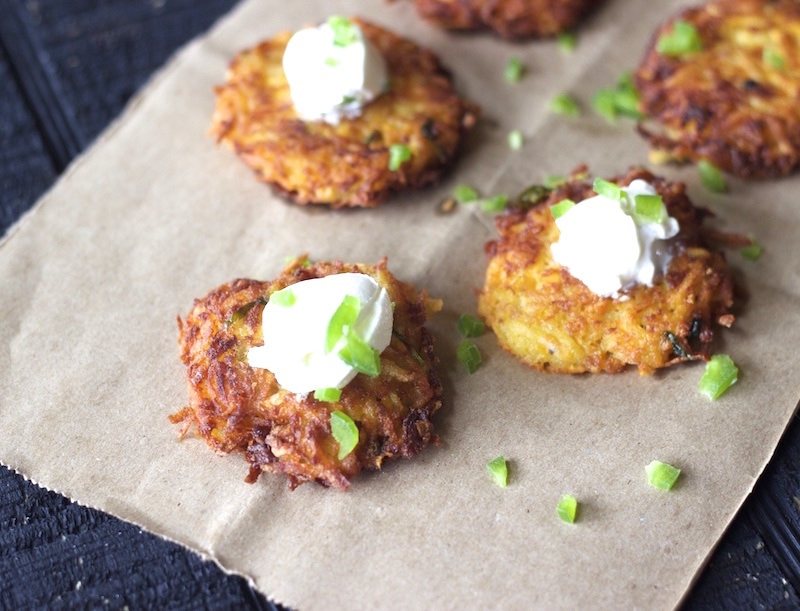 Latkes or potato pancakes is part of Jewish tradition which is generally made during Hanukkah. This is so versatile. Use the ingredients you have handy. Shredded potato, carrot, zucchini, cheese…you know what, almost anything. Use eggs for binding and shallow fry them till crispy. Now, wait a minute, if you are planning to click away because you don't eat eggs. You can always use flour for binding.
Almost a year back I posted a recipe for crispy aloo/potato tikki and at that time I had not idea it was a version of latke. It was eggless and I used flour for binding. So check out the aloo tiki recipe and change this Latke to the way you want it with the available and seasonal ingredients.
Top it with sour cream and green onions. I used finely chopped Jalapeños.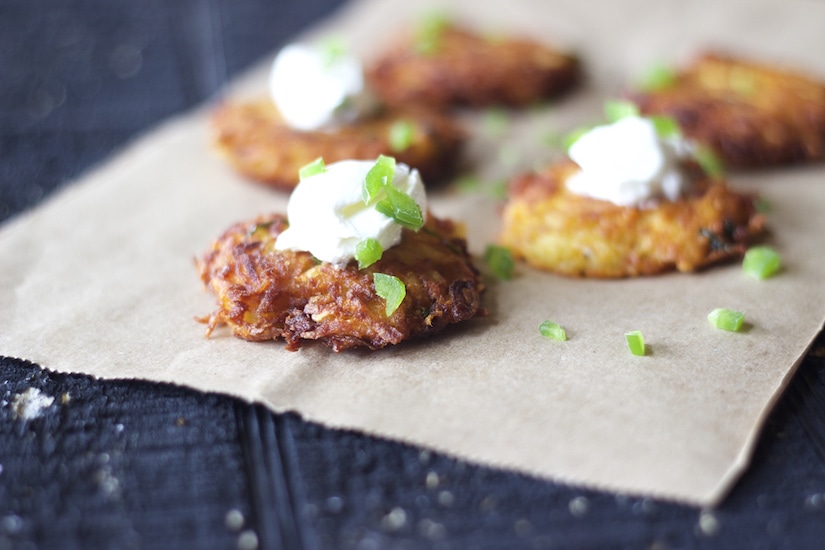 I like the uneven edges. It makes the latkes more crispy and worth diving into.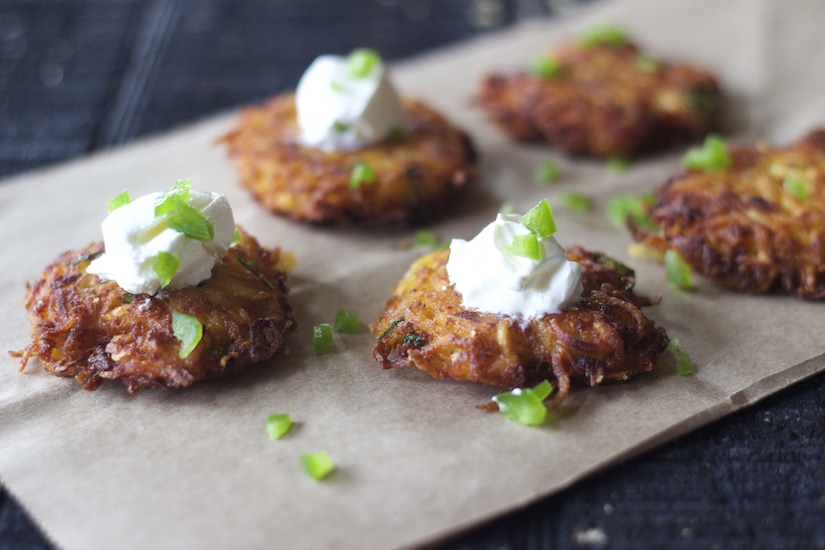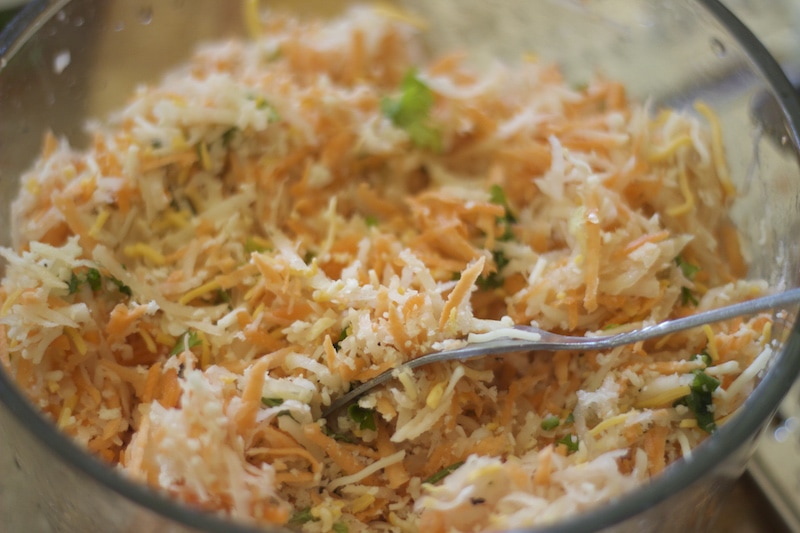 Squeezing out the excess water from the vegetables is very important for a crispy texture. If you want to do the prep work ahead of time, you can add the grated potatoes in cold water, rinse and pat dry well and then add it to other ingredients. This way the potato won't change its color.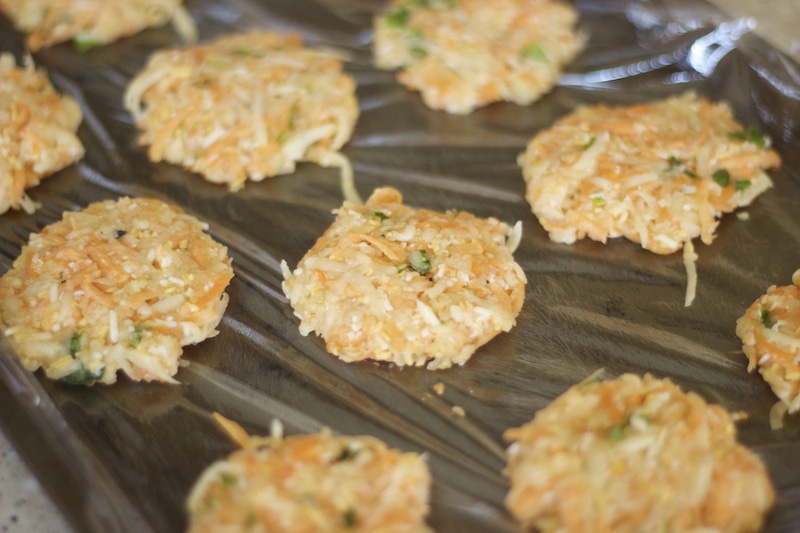 Appetizers takes longer to make. So like I always say, it can be made ahead of time and frozen. Place it on a tray lined with plastic wrap and put it in the freezer. Once it hardens, transfer into a freezer safe bag. This way they are individually frozen and you can use as many as you need.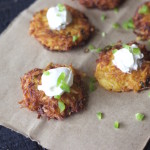 Vegetable and Cheese Latke
Use other vegetables of your choice.
Ingredients
1/2

cup

grated carrot

1 Medium carrot

2

cups

grated potato

2 Medium potatoes

1

cup

grated sweet potato

1 Medium sweet potato

1/2

cup

finely chopped or grated onion

1/2 onion

1/4

cup

finely chopped cilantro

1

teaspoon

salt

1/2

cup

bread crumbs

1/2

teaspoon

black pepper powder

1

cup

grated cheese

2

eggs

lightly beaten
Instructions
Add all the grated vegetable + salt into a bowl. Keep aside for 15 minutes. Squeeze out all the excess water. (This is a very important step).

Add bread crumbs + pepper powder + cheese and mix well.

Now add the beaten egg and mix well. Try to form into a thin patty. If it doesn't hold shape, add some more bread crumbs.

Shallow fry in vegetable oil on medium heat for about 2 minutes on each side, or till the latkes are golden brown.
Recipe Notes
If you are making it for later, add the shredded potato to cold water, rinse and pat dry well before adding to other ingredients. This way potato won't change its color.
You can use zucchini, pumpkin to name a few.
If you don't have any ingredient handy (like sweet potato), substitute equal amount of any other ingredient.
For egg substitution use rice flour or corn starch. Please refer potato tiki recipe for the quantity of flour.
Try to flatten it as thin as possible. This yields a more crispy texture.