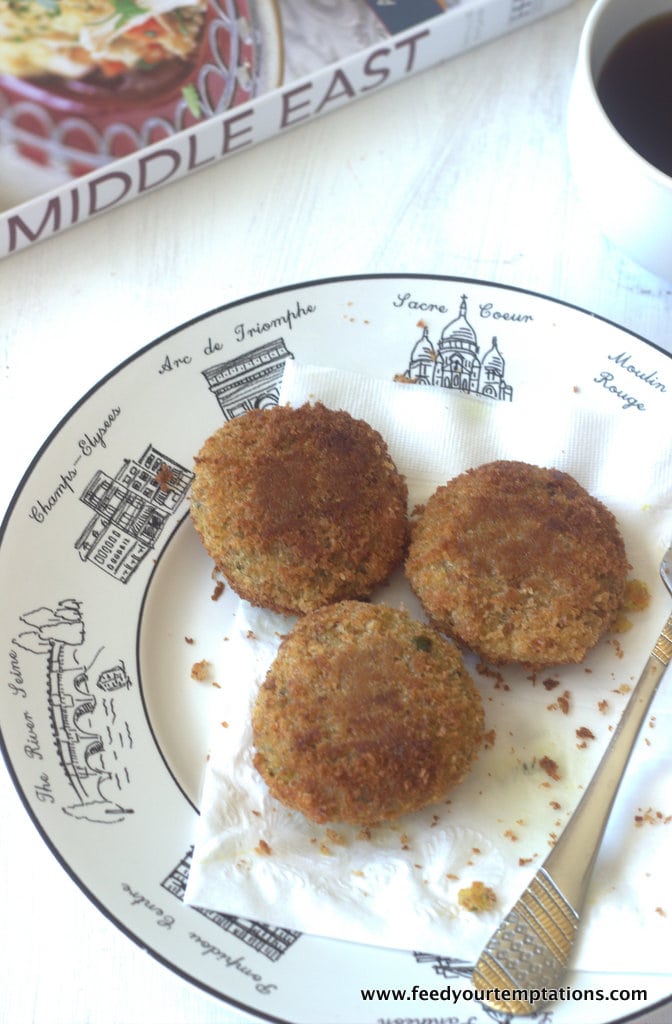 Quinoa pronounced [Keen-wah] or [ki-nwa], and vegetables, sautéed with spices, coated with bread crumbs  and then shallow fried. Quinoa is a pseudo grain of South American origin. Quinoa is know to be a superfood. Its called the gluten free, high protein diet. It's supposed to be good for diabetes, hypertension and weight loss. Its a food for you mind and body and who says healthy doesn't have to taste good?
If you want a more healthier alternative, one which does not involve frying, try the quinoa with bell peppers. Quinoa cooked in almond milk instead of water can be a good breakfast option. Add some honey and top with berries and nuts. What a beautiful way to kick start your mornings.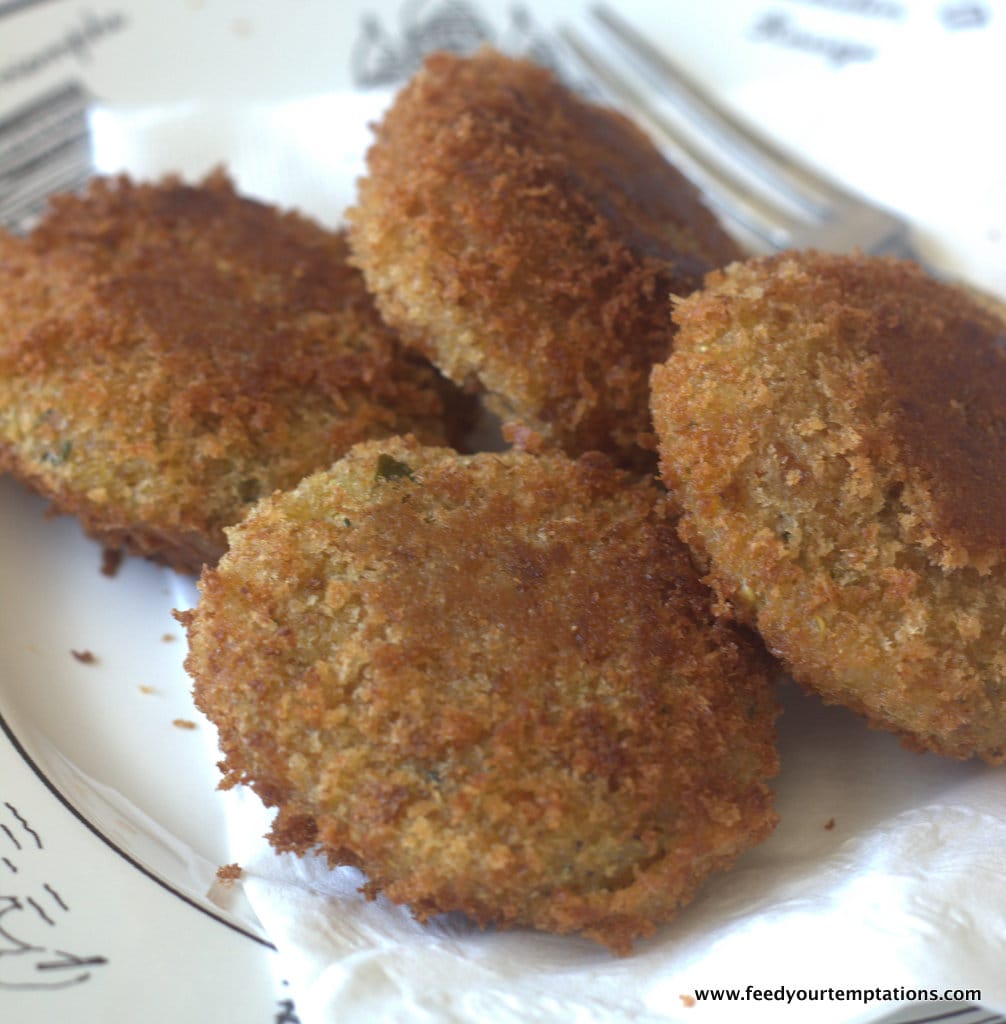 The coating is super crispy and you can hear the crunch.  Store brought bread crumbs will add crunch but the fresh ones are better.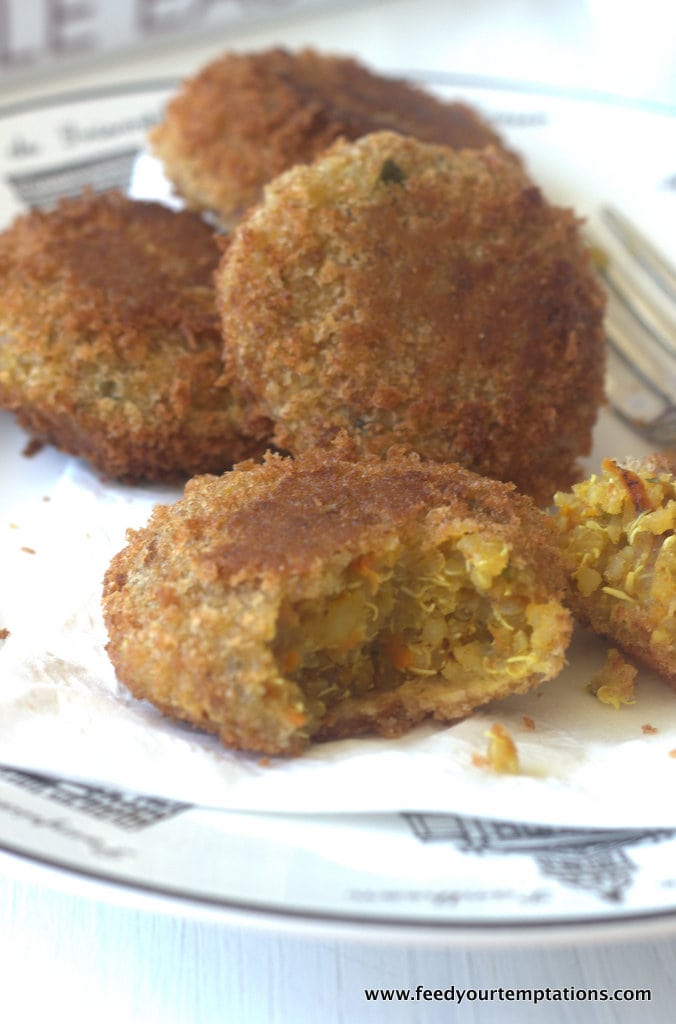 Carrots and beans gives the added goodness along with the color.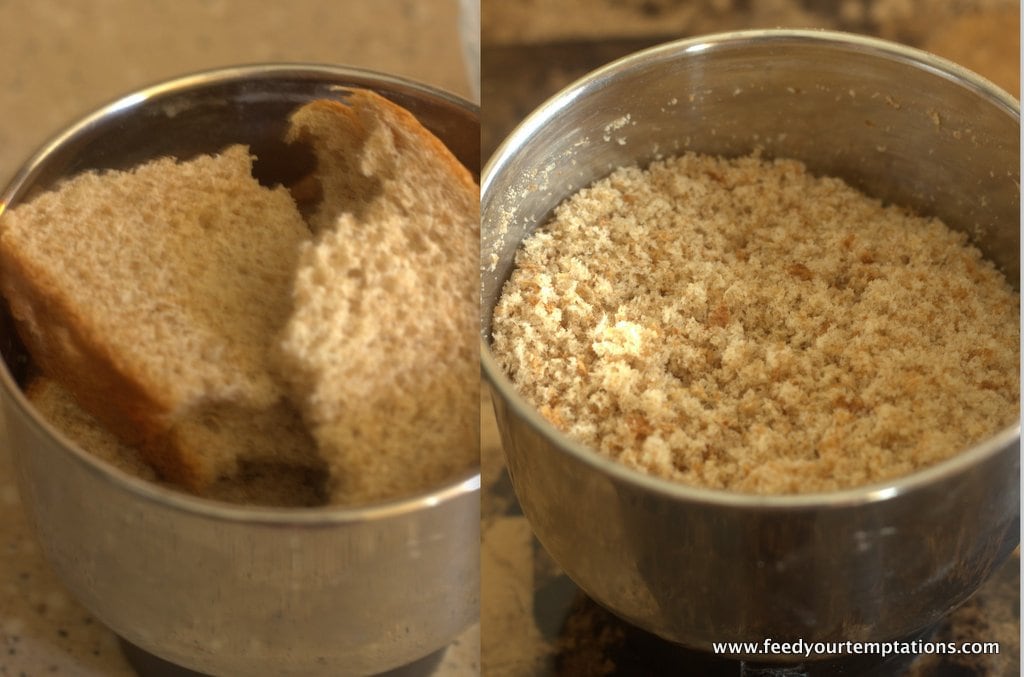 If you ever run out of store brought bread crumbs try using the fresh ones. Its crispier than the store brought bread crumbs and bread is something you will always have at home. These look like the panko style bread crumbs. Although I like the look of panko style crumbs and it looks more appealing to the eyes I find it a little difficult to coat compared to the finer bread crumbs or the fresh ones. A disadvantage of using fresh crumbs is that, you cannot store this. This has to be made and used fresh.
If you want to make your own homemade bread crumbs, toast the bread in your oven or toaster, break it into pieces and process this in a food processor or mixer.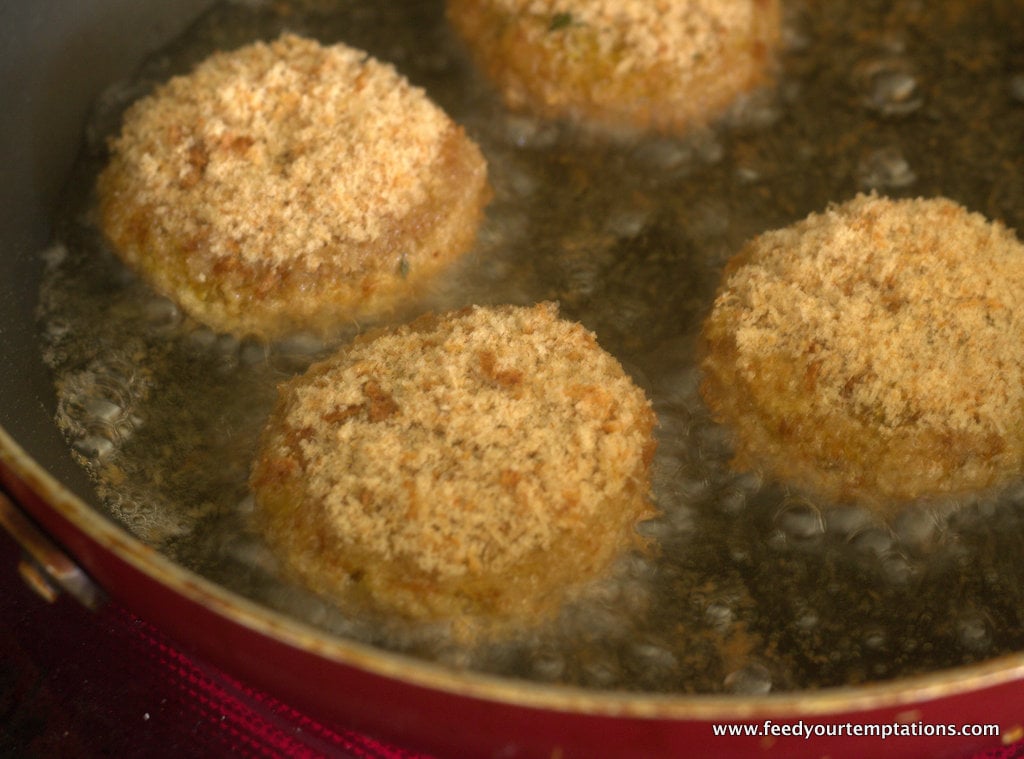 Add oil only enough to cover the outer layer of the cutlets. You can also deep fry if you wish too, only that the former option uses less oil.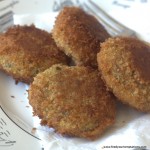 Spicy Quinoa and vegetable cutlets
Ingredients
1

cup

Quinoa

3

tablespoons

oil

1/4

cup

finely chopped onion

About 1/2 medium sized onion

1/2

teaspoon

garam masala

1/2

teaspoon

turmeric powder

1

teaspoon

paprika / 1/2 teaspoon red chilly powder

1

cup

grated carrots and beans

About 2 carrots and 6 beans

1

Large potato

boiled and mashed ( 1 and 1/2 cup mashed)

Salt to taste

COATING:

You can also use a well beaten egg

2

tablespoons

all purpose flour/maida

1/2

tablespoon

cornstarch

1/2

cup

water

bread crumbs

oil for frying
Instructions
COOKING QUINOA: Rinse quinoa well in cod water. Bring 2 cups of water to boil. Add 1 teaspoon of salt and quinoa. Reduce the heat to low, cover the pan and let it cook for 15-20 minutes. One done, fork it up and keep aside.

Heat oil in a pan. Add onions and sauté until translucent. Add garam masala + turmeric powder + paprika, mix and then add the shredded vegetables and salt. Let this cook on medium high till the water from the vegetables evaporate. Add potato and cooked quinoa and mix well until the mixture is dry. Taste and adjust the salt if needed. One the mixture cools, roll a golf sized ball and flatten these into patty. Dip this in the all purpose flour or egg coating and coat it with bread crumbs.

Pour oil in a pan barely enough to cover the coating. Fry on medium to medium high heat till the coating is golden brown in color.

COATING: Mix all purpose flour + cornstarch + water to form a slightly thick batter.
Recipe Notes
Serve this with green chutney or ketchup.
This freezes well. Arrange this half an inch apart on a greased tray or one lined with plastic wrap and place it in the freezer. After 30 minutes take this out and transfer into a freezer bag or box and store in the freezer.
You can use as many as you need easily, without having to thaw the entire batch.
To thaw. Leave it outside for 30 minutes or in the refrigerator for 4-5 hours.