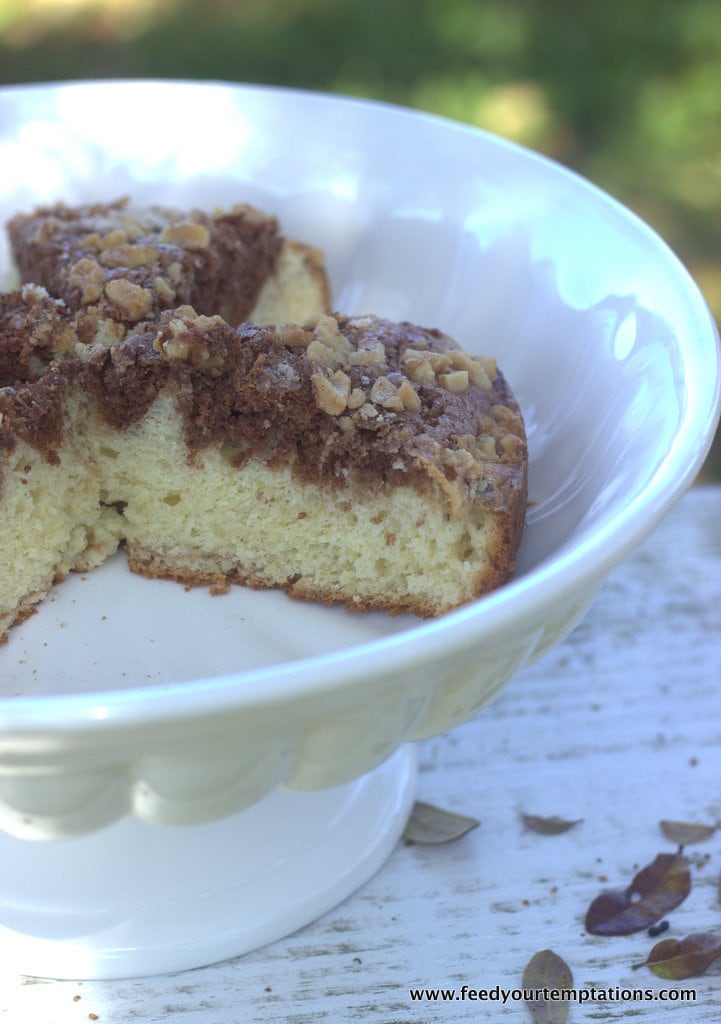 A beautiful moist coffee cake with a layer of chocolate and cinnamon streusel topping to go with your cup of afternoon coffee. Not too heavy and this icing free delight is light and quick to assemble even if it has two flavors. You have to make only one batter, then take a  cup of that batter and add cocoa and milk. If you have a beautiful backyard to enjoy this, then thats an added bonus.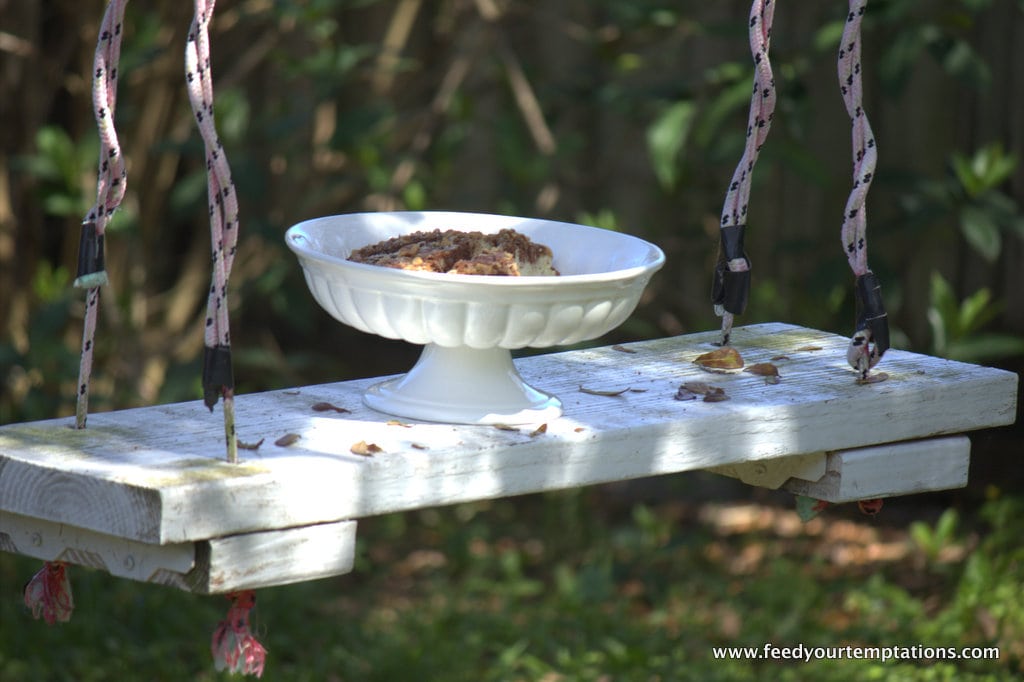 A sneek peek. This was taken in my friend, Megha's backyard where I spend some of my afternoons chitchatting with her over a cup of coffee. Weather is beautiful here in Orlando and you just don't need a reason to be outdoors.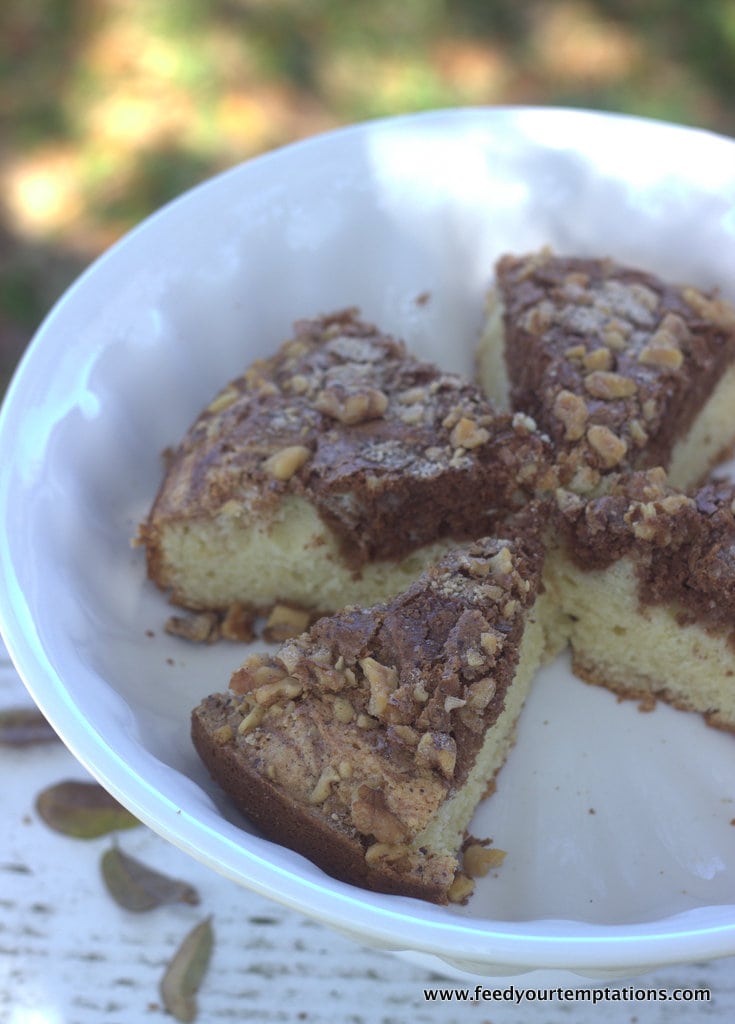 A streusal topping adds an awesome factor to even a simple cake and when you add some cinnamon to that, its way way good.

Creating a marble swirl. Pour the vanilla batter in a prepared pan. Pour the chocolate batter in a circle. Then take a skewer or toothpick and create circular motion and waves with it.
Sour cream Vanilla and Chocolate coffee cake
Ingredients
1

and 1/2 cups

180g All purpose flour/Maida

1/2

teaspoon

salt

1

teaspoon

baking powder

1/4

teaspoon

baking soda

1

stick

1/2 cup (113g) unsalted butter, at room temperature

1

and 1/4 cup

250g sugar

2

Large eggs

3/4

cup

180ml sour cream (Substitute: Thick plain yogurt)

1

teaspoon

vanilla extract

FOR CHOCOLATE LAYER:

Optional

1

tablespoon

cocoa powder

1

tablespoon

milk

FOR CINNAMON STREUSAL TOPPING:

Mix everything together

1/2

cup

chopped walnuts

2

teaspoons

cinnamon

4

tablespoons

brown sugar
Instructions
Preheat oven to 350 Degrees Fahrenheit or 175 Degrees Celsius. Grease and dust a 9 inch pan with flour.

Whisk together all purpose flour + salt + baking powder + baking soda and keep aside.

Cream butter + sugar until soft and fluffy. Add eggs one by one beating well after each addition. Add sour cream and vanilla and mix well on low.

Add dry ingredients to the egg mixture in batches on low speed. Beat well for additional minute. Batter will be thick.

For chocolate layer: Remove 3/4 cup of batter into a separate bowl. Add cocoa + milk and whisk everything well.

Pour vanilla batter into a prepared pan. Pour chocolate batter over this batter in a circle. Take a skewer or toothpick and create swirls. Bake for 30-40 minutes or until a toothpick inserted into the center of the cake comes out clean.
Recipe Notes
If you want to omit chocolate, feel free to do so. This cake tastes good without chocolate too.