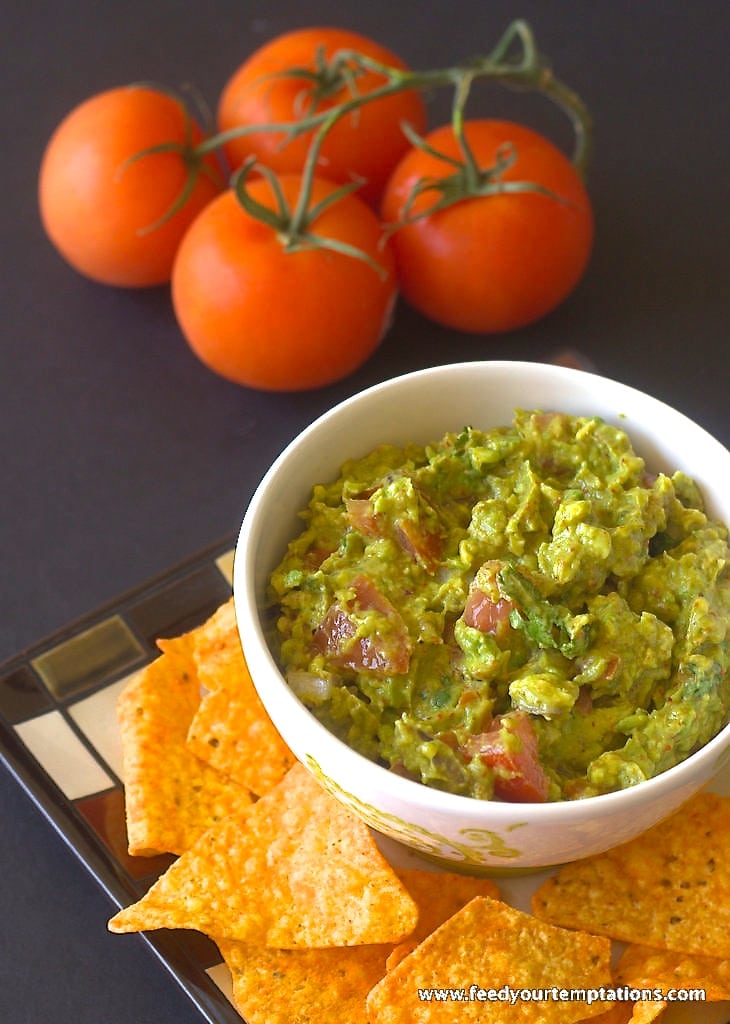 This was the best guacamole I ever tasted. All spice mix/garam masala, paprika along with raw onions and tomatoes makes this extra special. Avacadoes are nutrient rich and is supposed to be very healthy. Adding it to your wrap and tossing it in your salad can be a great way to go.  Try guacamole and cheese in quesadilla. Makes a great combo.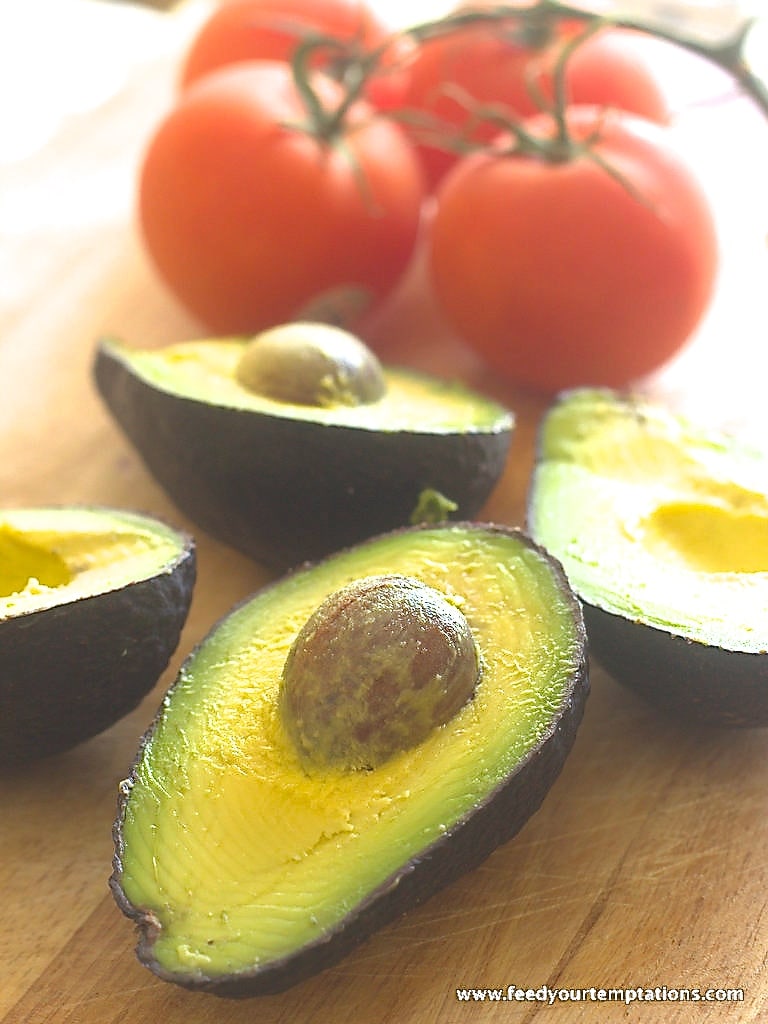 I have heard my friend adding this to the aata / Indian bread dough and making rotis/ Indian flat breads. Sounds like a good idea, but have never given this a try. I will soon though.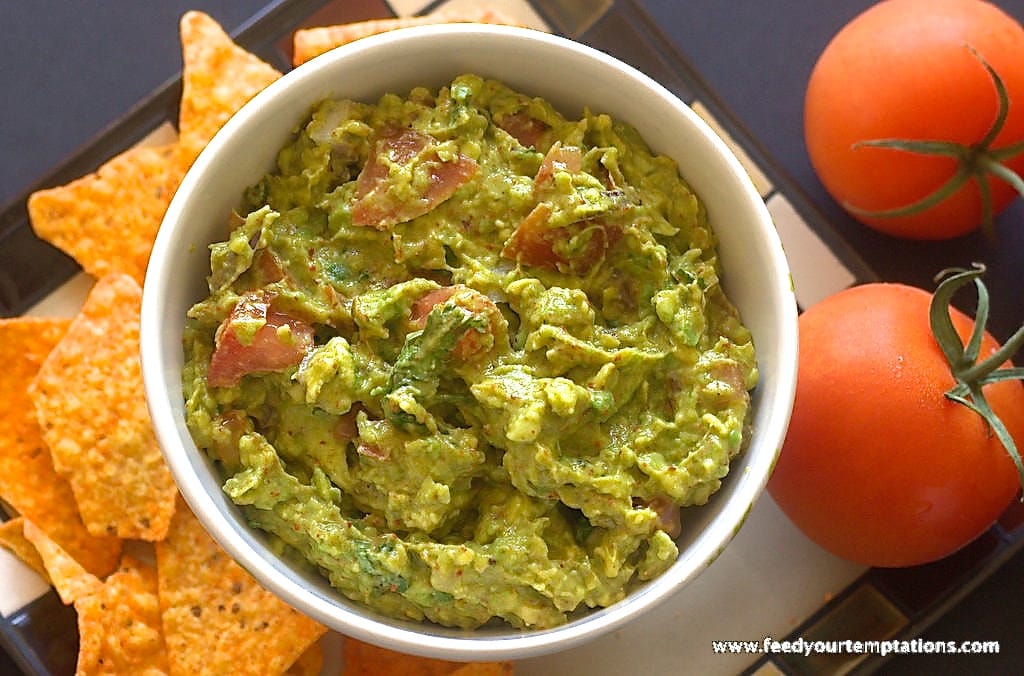 I had tasted guacamole before but never started enjoying it until one fine day I had it at a friends place. This was before having my son. Even though I find this irresistible, I cannot have it anymore. My throat starts to itch and I get an upset tummy. I did not pay much attention to the irritation part, but one day, I woke up on a beautiful morning and had some salad with avocados and the beautiful morning ended up being not so beautiful as was lying on bed with stomach cramps. That's how my allergy was confirmed. Crazy food allergies. Pregnancy bring a lot of changes so I have heard and experienced. This was certainly one of them. But all is well when you have a beautiful baby.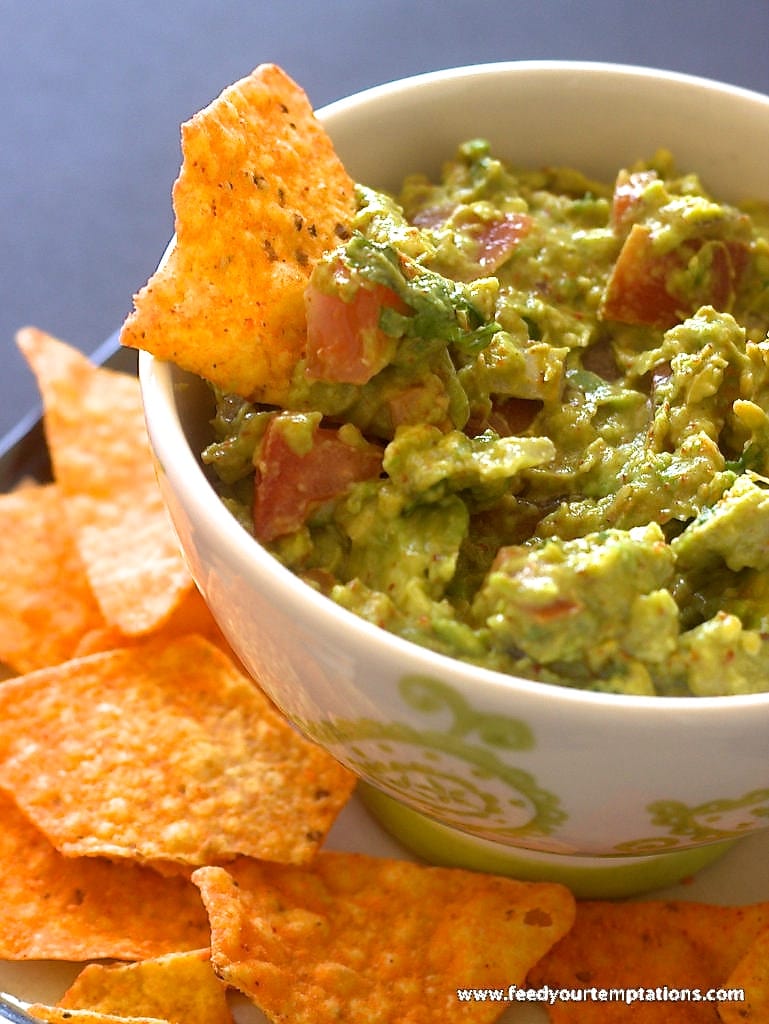 Tortillas and guacamole go well together, but for a healthy option, try baked whole wheat pita, and wheat thins. 
This is very easy and healthy substitute to the cheesy dips.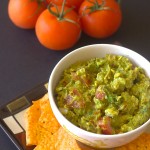 Spicy Guacamole
Ingredients
2

hass avocados

2

tablespoons

lime juice

1

teaspoon

salt or to taste

1

and 1/2 teaspoon chilli powder or paprika

1/2

teaspoon

garam masala

1/2

cup

about 1/2 onion

1/2

cup

tomato

1 medium tomato

Cilantro for garnishing
Instructions
Cut the avocados into half and scoop out the flesh into a bowl with a spoon and mash it with a fork.

Add lime juice + salt + paprika + garam masala and mix well. Taste and adjust the spice and salt as needed. Once that's done, add onion, tomato and cilantro.

Also add 1 seed of avocado in the bowl to retain the color as avocados tend to turn black once it comes in contact with air.

Cover the bowl with a plastic wrap and refrigerate or serve immediately.
Recipe Notes
Recipe Courtesy: A friend Jagriti Sharma