The Basic Sponge Cake Recipe is moist, fluffy and versatile. Make it chocolatey or keep it simple with whipped cream and fruits, or top with Mascarpone Frosting.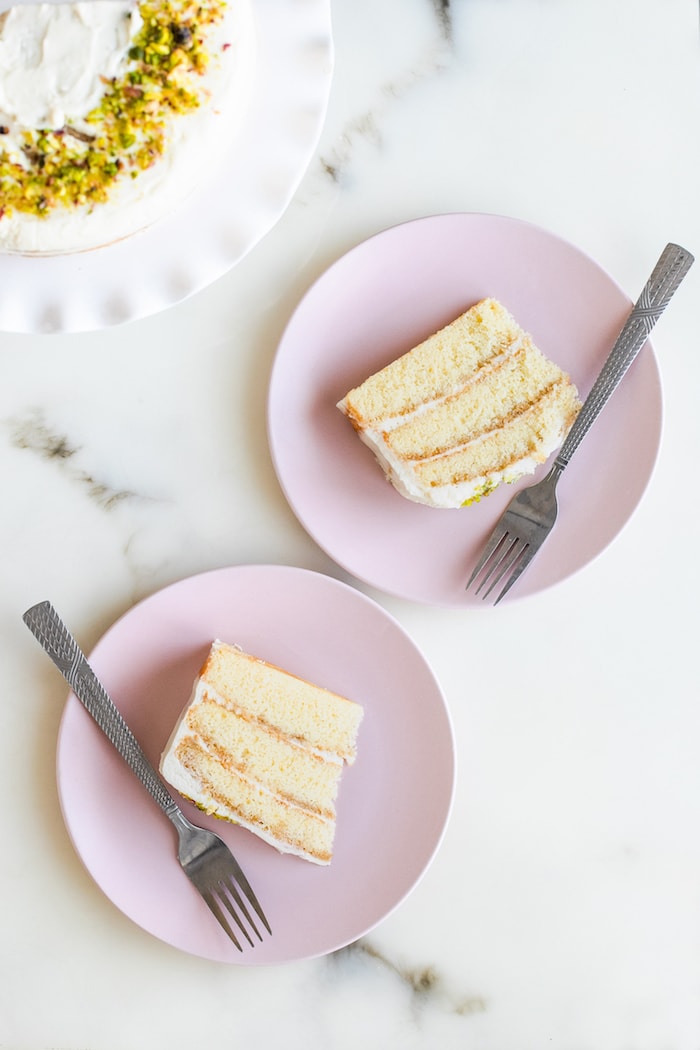 Everyone should have a Basic Vanilla sponge cake recipe in their collection. It comes handy when you don't want to spend too much time prepping and plus everyone seems to enjoy a good fluffy sponge cake.
If vanilla is not your thing and you like a chocolate cake instead, then check this easy moist chocolate cake.
The only time we get a storebought birthday cake is on my Birthday. Rest of the time I bake it. It's become a tradition or I should say an expectation. Even when I absolutely have no time, I feel guilty if I don't bake a cake for my family or close ones if they are visiting us.
This cake was pulled off at the very last moment. At the end of a very busy and tiring day, I made this and managed to get the frosting with the stuff I had in the refrigerator. Luckily I found Mascarpone and Coffee Liqueur and with some flavor inspiration from Tiramisu, whipped this up and it turned out to be gorgeous. Well, you can never go wrong with mascarpone or cream cheese in my opinion.
Coming back to the cake, I have made this cake many a time and I love how much easy it is to put together.
USE TOPPINGS OF YOUR CHOICE
The best part is that with this cake you can make your imagination run wild. Use the filling or frosting of your choice.
A chocolate ganache for the chocolate lovers.
Whipped cream with fruits or chopped nuts like pistachios.
Whipped cream and m&m. I recently made that for my 3-year-olds Birthday.
OR
Mascarpone and Amarula or your favorite coffee Liqueur.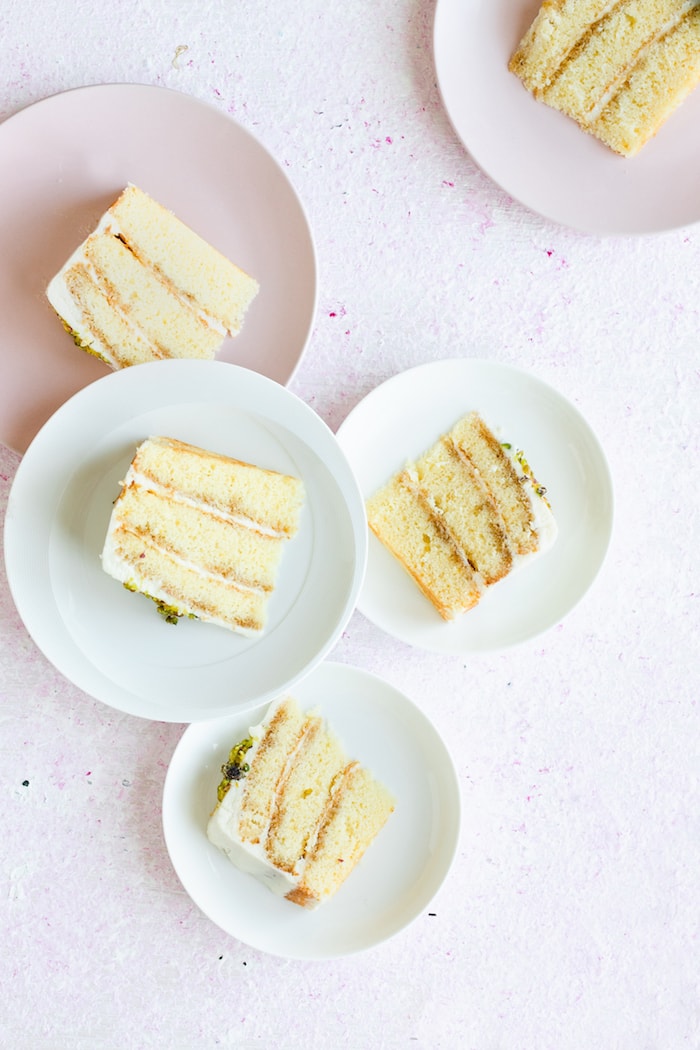 For this cake, I used a whisk to mix confectioners sugar with mascarpone cheese and then added a few tablespoons of Amarula liqueur. I am not a big fan of other liquors but I love the flavor of Amarula.
It's amazing. Do give it a try sometime.
P.S: This Weeks blogging tips:
Since Instagram is one of the biggest things check out this post
I use Later for scheduling my post and Linktree for adding links to my Instagram profile.
VSCO is a popular Instagram filter used by many Lifestyle bloggers.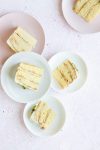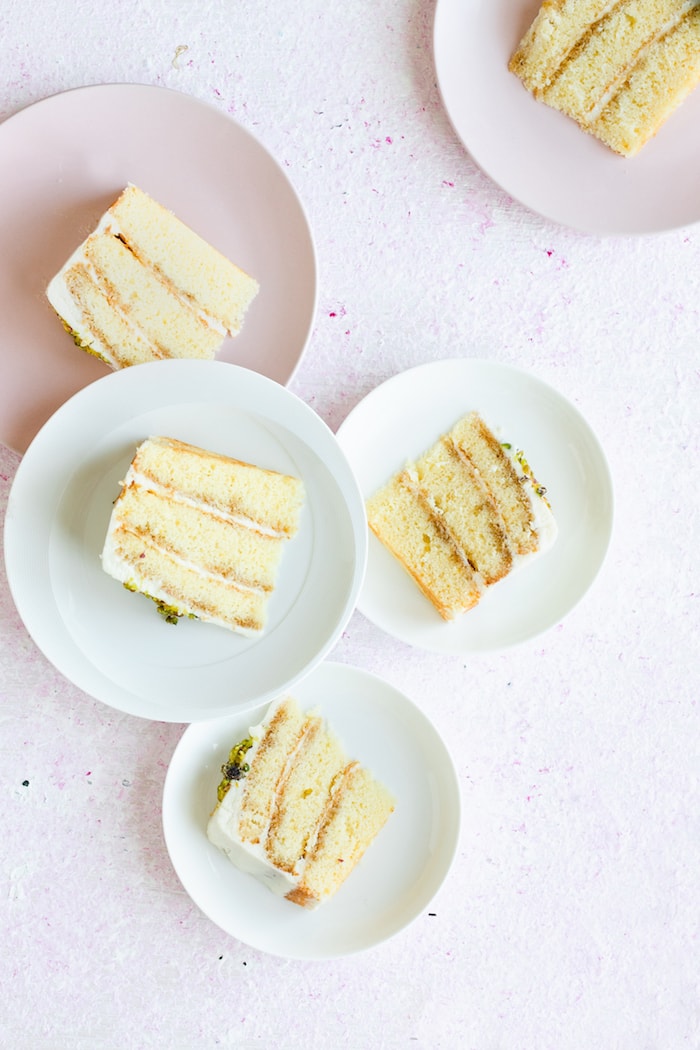 Basic Sponge Cake Recipe
The Basic Sponge Cake Recipe is moist, fluffy and versatile. Make it chocolatey or keep it simple with whipped cream and fruits or top with Mascarpone Frosting.
Keyword:
basic sponge cake recipe, basic vanilla sponge cake, moist sponge cake recipe
Ingredients
2 and 1/2

cups

all purpose flour

2

teaspoons

baking powder

1/2

teaspoon

salt

1

cup

unsalted butter

(227g) at room temperature

1 and 2/3

cup

sugar

7

large

Eggs

(separated at room temperature)

2

teaspoons

vanilla extract
Instructions
Preheat oven to 350 Degrees Fahrenheit / 175 Degrees Celsius.

Sift together flour + baking powder + salt and keep aside.

In another bowl beat together butter + sugar until light and fluffy. Add egg whites + vanilla and beat together on high for about 3 minutes.

Add the yolks and mix together only until it combines.

Now add the flour little at a time and mix until smooth, but do not overmix. (Batter will be slightly lumpy)

Pour into 3, 8 inch round cake tins and bake for about 25 to 30 minutes or until a toothpick inserted in the center of the cake comes out clean. (If you use 2 cake tins then the baking time will be around 30 to 35 minutes)
Recipe Notes
The Frosting:
Whisk 8 oz(226g) mascarpone cheese with confectioners sugar. Taste and adjust the sugar as per your taste. Flavor with vanilla, coffee or your favorite liqueur.
(Please note that this is not a traditional mascarpone frosting)