These tiny antioxidant rich fruits are bursting with flavor when they are in the peak of the season. Apart from adding it to cereal, making smoothie,
blueberry cake
, this is another great way of using the blueberries.
You can substitute blueberries with any other berries or fruits.
The other day, I came across a website where muffins were categorized based on the popularity and likes. I was not surprised to see blueberry muffins on top of the list since I would have voted for the same. I love blueberry muffins and especially this one because it uses sour cream.
Did you know that most of the blueberry bagels, breads, muffins and brand name cereals claiming they have blueberries are not real blueberries, but artificial colors, hydrogenated oil, corn syrup etc. In fact most of the time, they don't even contain traces of the actual blueberries. Pictures on the packaging can be deceiving but label says it all. Why and how they do it? Read more on 
foodinvestigations.com
.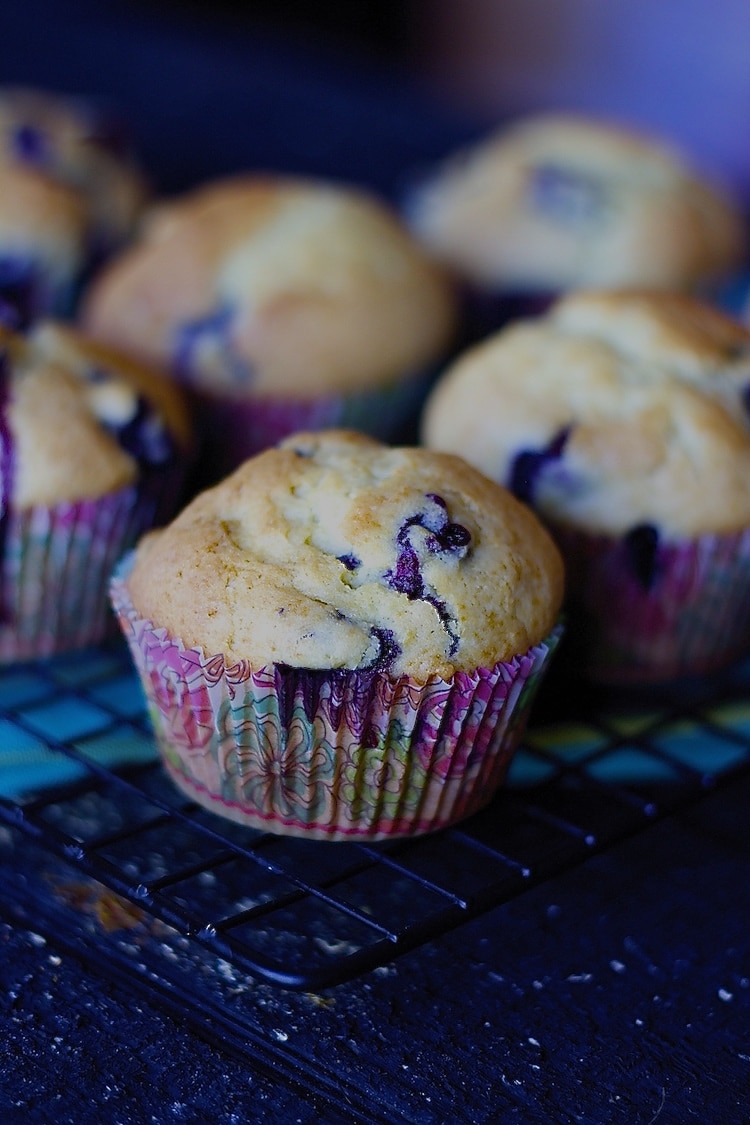 After having 3 muffins one after another I knew I should stop. The sour cream adds that unique taste. Agnel and I are not a huge fan of muffins, but we couldn't stop eating and then Agnel finally said, 'please don't make this again'. I agree when you are conscious about your calorie intake this could be an absolute no no, but once in a while isn't a little indulgence worth while.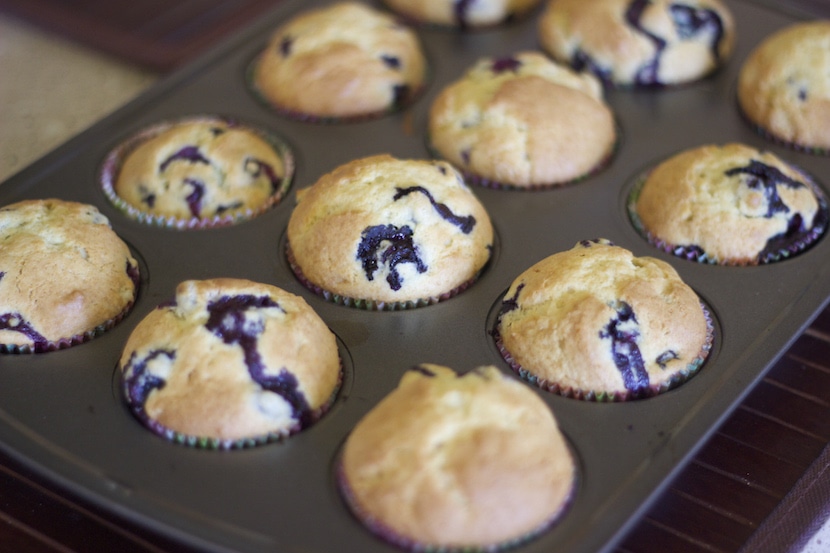 Hot muffins out of the oven.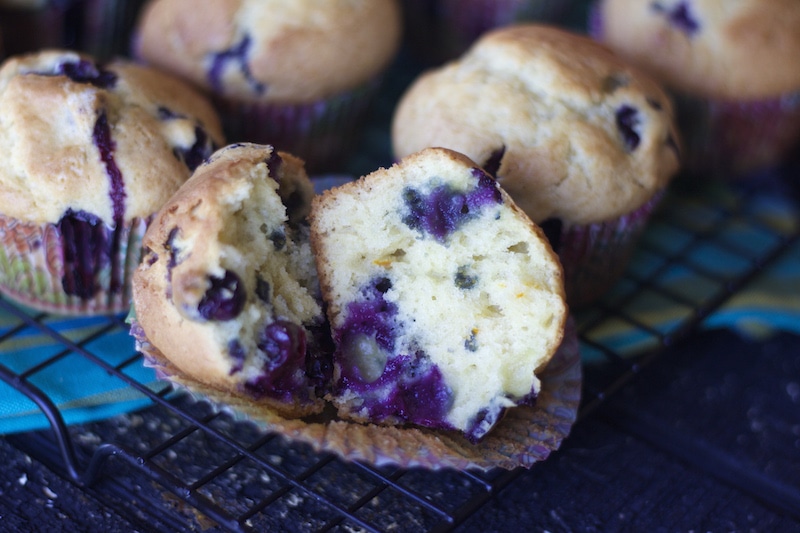 These muffins are moist, and loaded with blueberries.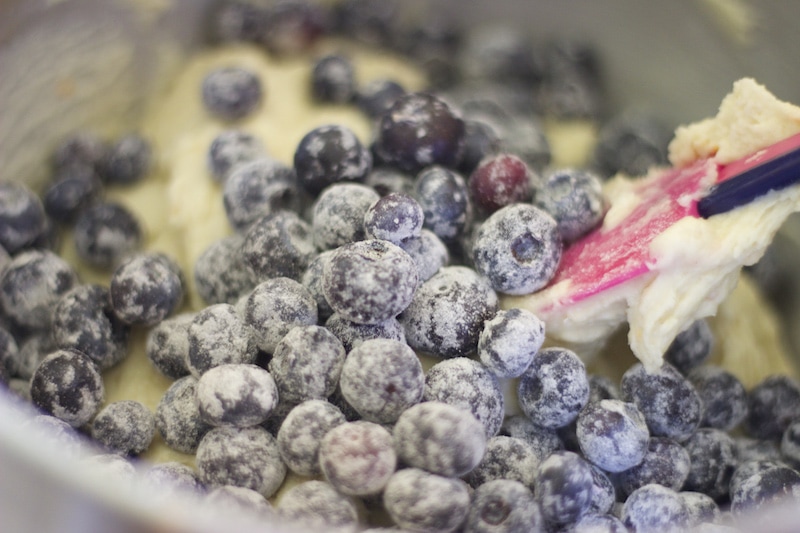 Coat the blueberries lightly with flour before adding to the batter or else the blueberries can sink to the bottom.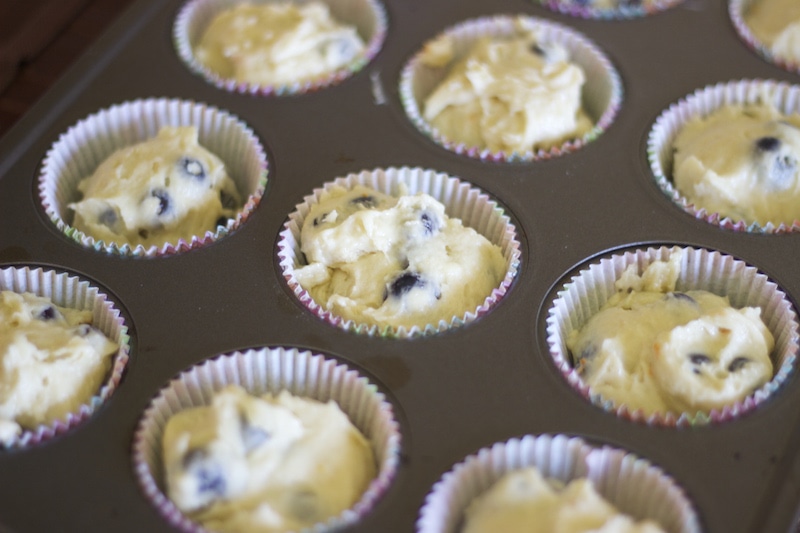 Fill the muffin cups a little more than 3/4 full for domed muffin tops.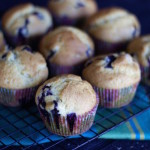 Blueberry Muffins
Ingredients
1/2

cup

1 stick(113 g) butter, softened at room temperature

1

and 1/8 cup

225g sugar

2

large eggs

2

tablespoons

vegetable oil

3/4

cup

180ml sour cream or greek yogurt or thick yogurt

1/2

cup

120ml milk

2

teaspoons

grated lemon zest or orange zest or vanilla extract

2

and 1/2 cups all-purpose flour

1

and 1/2 teaspoons baking powder

1

teaspoon

baking soda

1/2

teaspoon

salt

1 1/2

cups

fresh blueberries

Ref notes
Instructions
Preheat the oven to 375 degrees Fahrenheit/190 Degrees Celsius. Grease 18 muffin cups, or line with muffin liners.

Beat butter + sugar until light and fluffy, about 2 minutes. Add in eggs one by one and mix well after each addition. Add vegetable oil and mix. Now add sour cream + milk + zest and mix until smooth.

Add half the flour mixture into the wet ingredients until combined. Add remaining half of flour mixture and mix only until combined, but do not overmix.

Toss the blueberries in 2 tablespoons of flour, dust off the excess flour and add the blueberries into the batter. Fold in the blueberries with a spatula.

Spoon batter into muffin cups, a little more than 3/4 cups full.

Place this in the center rack of the preheated oven and bake until tops are golden and a skewer inserted into the center of a muffin comes out clean, approximately 25 minutes.

Let it stand for a minute or so and then transfer onto a wire rack to cool completely.
Recipe Notes
You can use other berries or fruits of your choice. Chop the fruits into small pieces before adding..
You can also use frozen berries. Do not thaw the berries before adding. Baking time could be an addition of 5 minutes.
For crisp edges, grease the cupcake pan and add the batter directly without the muffin liners.