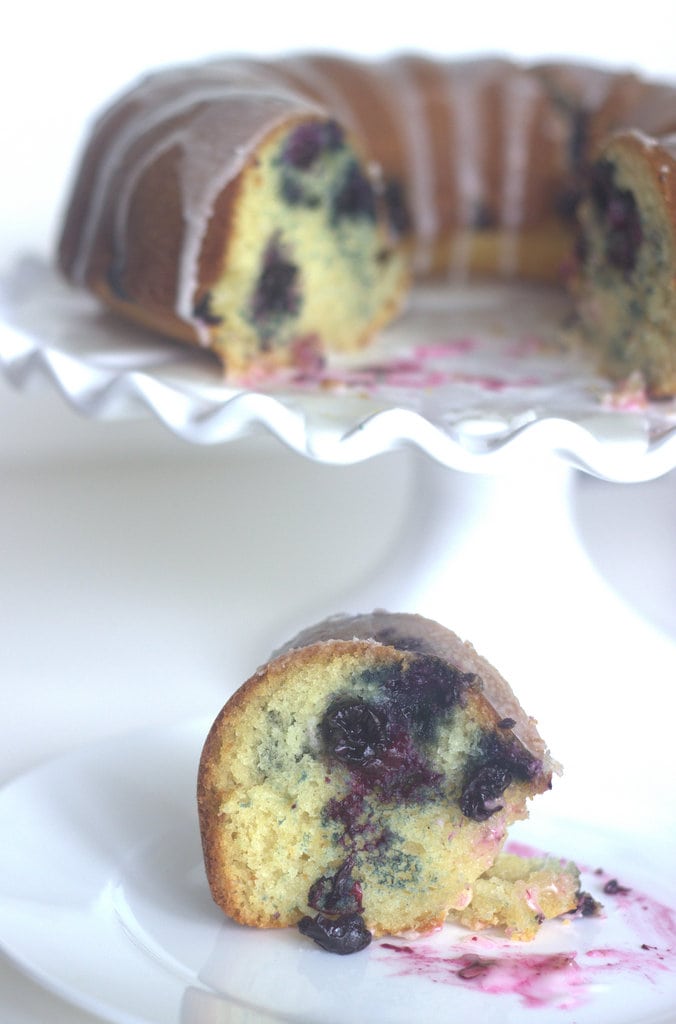 Next time you are at the grocery store and find some fresh blueberries, toss it in your cart and try this awesome moist blueberry cake with lemon glaze. Keep the blueberries out and you will have a plain moist vanilla cake. In case you decide to keep the blueberries out, bake the cake at 350 degrees Fahrenheit for 55 min-1 hour. Blueberries can be an amazing addition to your baked goods, because it not only gives it a pretty look, but then it also compliments the sweetness very well. I love the color and taste of
blueberry ice-cream
as well but my all time favorite is Chef John's
blueberry muffin
with sour cream or yogurt. Try it, you will love it too.
I might be going crazy with blueberries. Well, its summer and its the perfect time to make use of seasonal berries. Oh, I just remembered,
cream cheese berry muffins
is a perfects dessert too.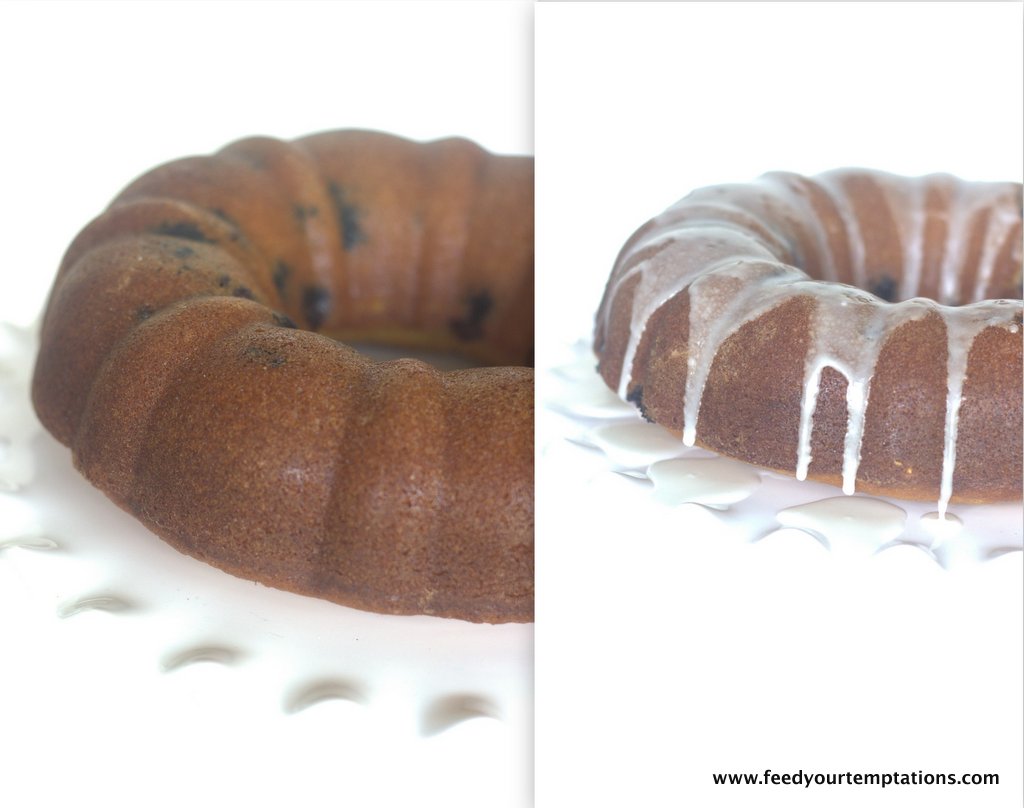 The teeny weeny sourness of the lemon in the lemon glaze cuts down the sweetness a bit too. Having said that, don't worry, the cake is not overly sweet.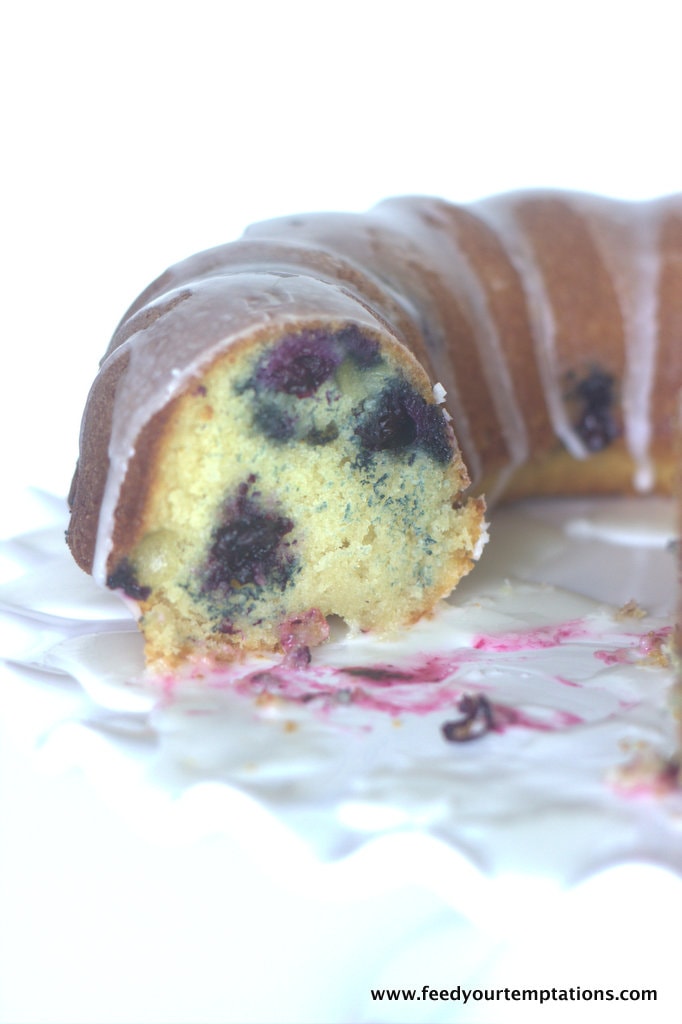 Couldn't wait any more. I ended up having my dessert before lunch which is often the case when I see something sweet in front of me :).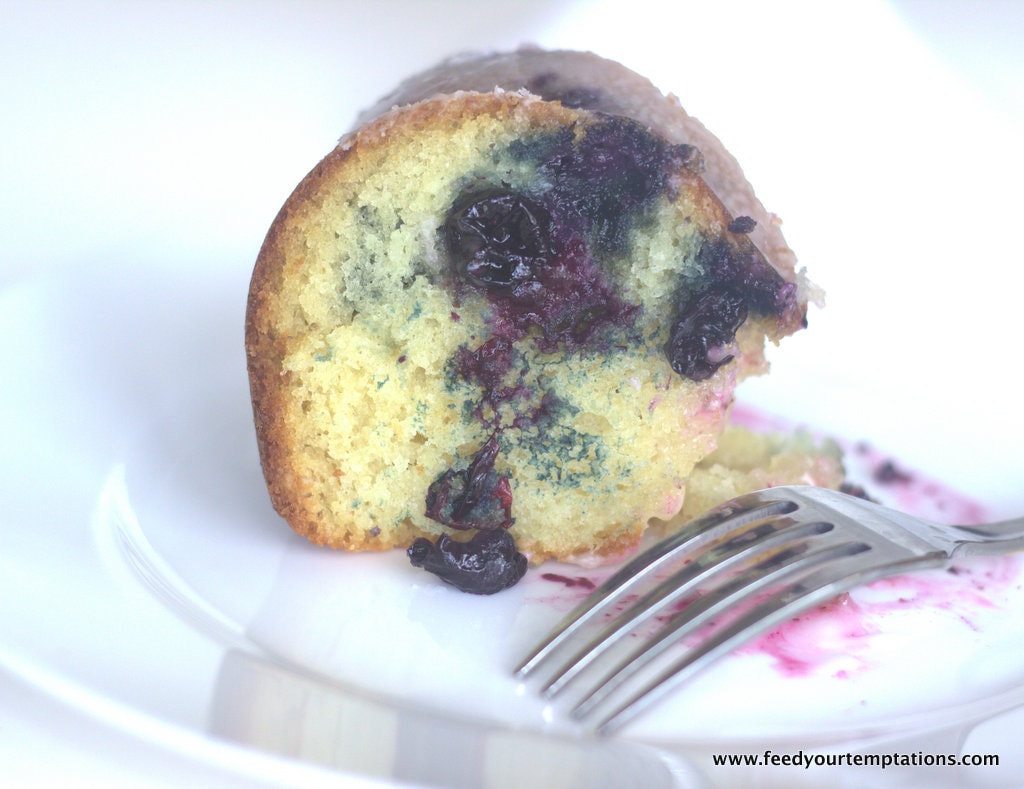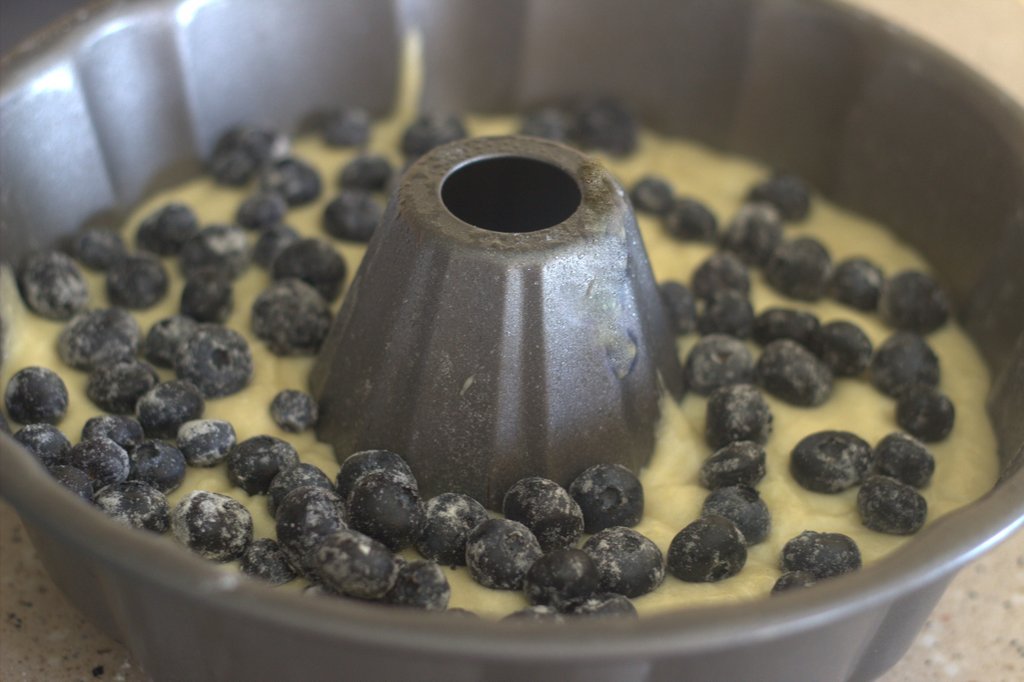 Lightly coat the blueberries in the flour and shake off the excess before adding it to the batter, or else the berries will sink to the bottom of the pan, particularly if you are using a 9* 2 inch cake pan.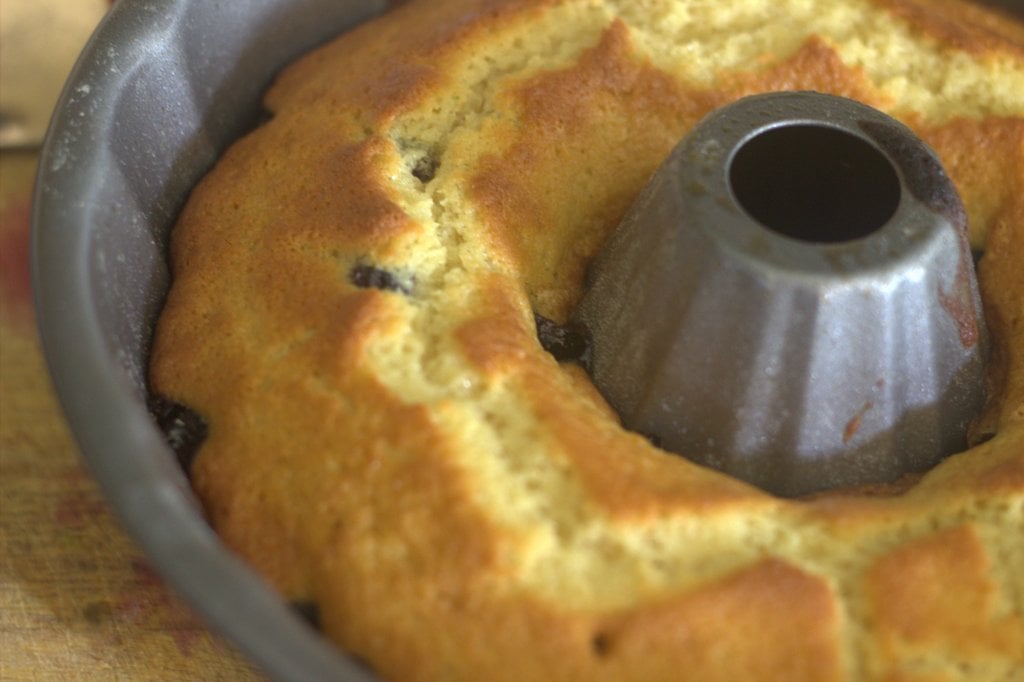 Similar Recipe:
Coffee cake with sour cream / creme fraiche or yogurt
Other amazing cakes
Images and Recipe updated: Jul 15 2014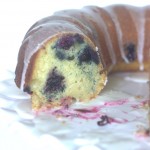 Blueberry Cake with lemon glaze
Ingredients
2

cups

240 grams all-purpose flour

1

teaspoon

baking powder

1

teaspoon

baking soda

1/2

teaspoon

salt

1

stick

4oz(113grams) unsalted butter, softened at room temperature

1

and 1/3 cup

270 grams sugar

2

large eggs

1

teaspoon

vanilla extract

1

cup

buttermilk

Substitution

1

cup

fresh blueberries

1/2

tablespoon

flour

Lemon Glaze:

1

cup

confectioners sugar

Icing sugar

1 1/2 - 2

tablespoons

lemon juice
Instructions
Preheat oven to 400°Fahrenheit or 205 Degrees Celsius.

Sift together flour + baking powder + baking soda + salt. Set aside.

Cream together butter and sugar until fluffy. Add vanilla extract + eggs and beat well for an additional 2-3 minutes.

Now stir and mix the flour in 3 batches, alternating with the buttermilk, beginning and ending with flour until all is combined.

Grease and flour a 9*2 inch baking pan or a bundt pan. Pour your batter and use a spatula to smooth.

In a bowl, toss your berries with the half tablespoons of flour until lightly coated. Sprinkle the berries over the batter. They should completely cover the cake.

Place in the oven and bake for approximately 30 - 35 minutes, or until a skewer inserted into the center of the cake comes out clean. (Bundt pan takes somewhere between 25-30 minutes)

Remove from oven and let cool in pan for 10-15 minutes before transferring to a wire rack.

Lemon Glaze:

Add 1 tablespoon of lemon juice to confectioners sugar and mix, Slowly add few drops at a time and keep mixing until a thick, but pourable consistency is attained. Pour over the cake.
Recipe Notes
If you want rich blueberry cake, add 2 cups of blueberries instead of 1 cup.
Cake Recipe Adapted from: Alwaysorderdessert.com
Variations: Used vanilla extract instead of almond extract.
Reduced the amount of blueberries to half.