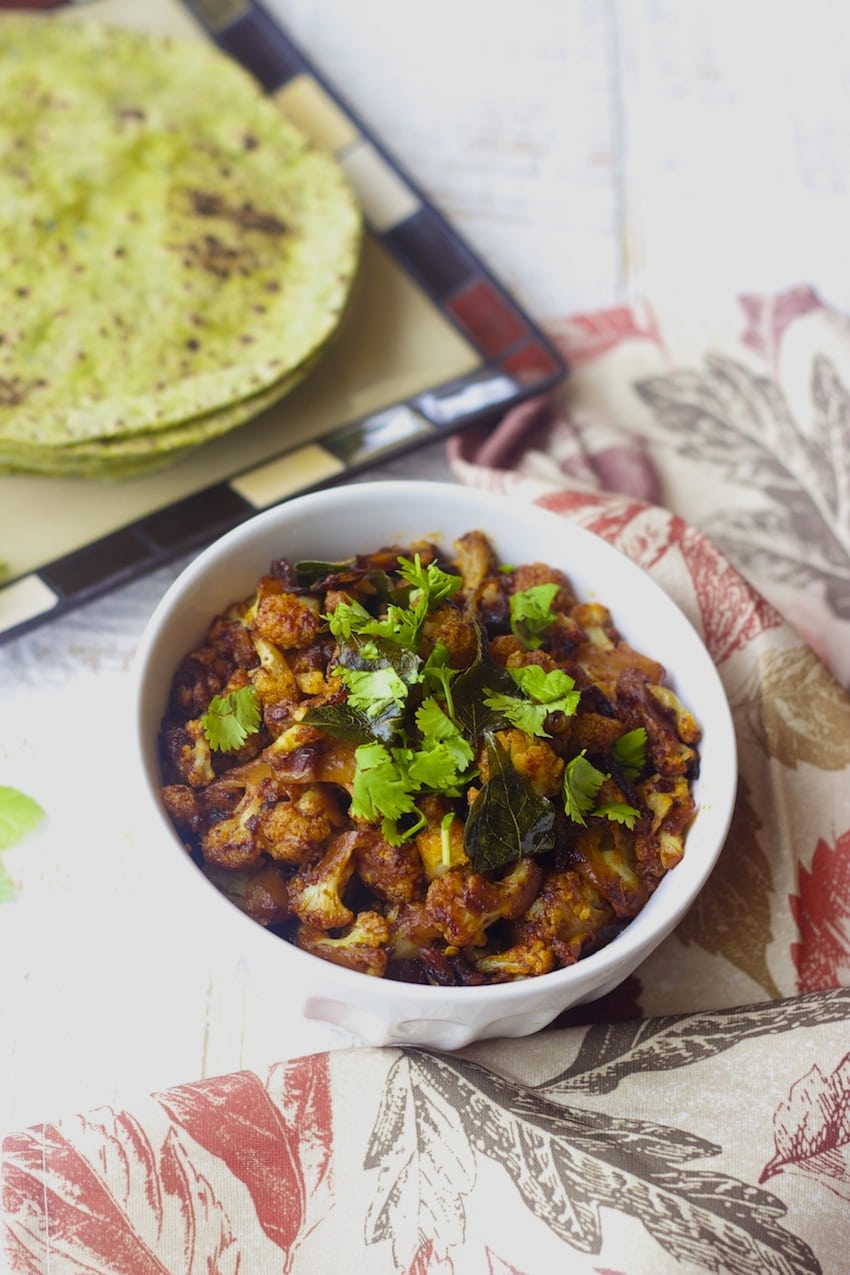 No, I am no where near the famous classic ' To kill a mocking bird'. To kill a cauliflower is something which comes to my mind when I look at a cauliflower ever since I read somewhere that many people literally kill cauliflower during the cooking process. I am one of them and I like mine wilted, roasted and sautéed well. I do like my vegetables and I like it to be crunchy but with an exception. Yeah, You guessed it. Having said that, this is spicy, flavorful, you can keep the crunch and still love it.
On an usual conversation with my sister I asked her ' whats cooking sis?'. 'Cauliflower stir fry', she mentioned. 'Since when did your hubs start eating veggies', I asked. 'Oh ever since I started roasting vegetables the way our mom does and now he eats all the vegetables he had never touched all these years'. Hmm, I wasn't surprised. Whenever I am making stir fries, that is one thing Agnel always adds ' Please roast it well'. Agnel was very picky about his veggies too, but roast any vegetable like this and he will enjoy it as if he is eating chicken 🙂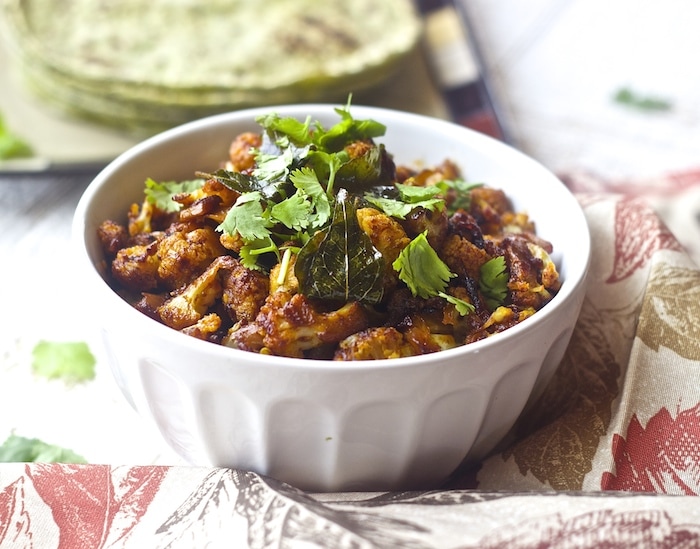 The trick to getting a roasted cauliflower without the watery taste is to cut and drain the cauliflower well to avoid any water content. cook on high till the moisture evaporates and then let it roast on low till it cooks. I cannot stress this enough because this is all it takes it get a perfectly roasted vegetable.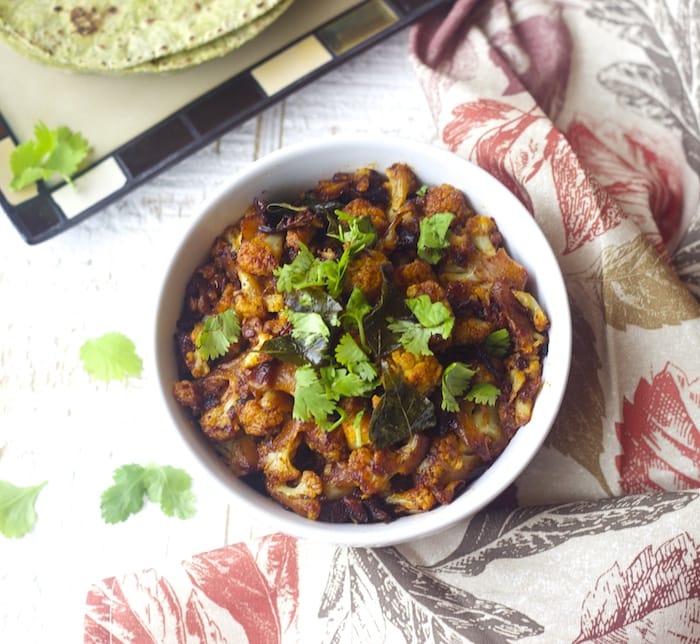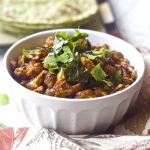 Cauliflower Stir Fry
Ingredients
1

Medium cauliflower

(about 4 cups heaped florets), drained well

3

tablespoons

oil

3

garlic cloves

finely sliced

1/4

cup

finely chopped onion

2

sprig curry leaves

optional

2

green chillies

slit

1/2

cup

chopped tomato

almost 1/2 a medium tomato
SPICES
2

teaspoons

chilly powder

I used mild, so adjust as per your taste

1/4

teaspoon

turmeric powder

1/2

teaspoon

garam masala

1

teaspoon

salt or to taste

cilantro for garnish
Instructions
Add oil in a pan and place it on medium high heat. Add garlic, let it roast slightly and then add onions + curry leaves + green chillies and cook till onion are translucent. Add the spices and sautee for additional minute. To this add tomatoes, stir and turn the heat to low and cover the lid till tomato softens and oil layer can be seen on top.

Add the cauliflower florets, turn the heat to high(very important) and mix it well so that the florets are coated with the spices. Mix every minute so that it doesn't burn, till you no longer see any moisture, for approximately five minutes.

Add salt, turn the heat to low and cover the pan with a lid and let it cook for 3-5 minutes.

Take the lid out and let it roast on low till the required roasting is achieved.

Serve this with roti or rice.
Recipe Notes
Just remember, once you add the cauliflower, turn the heat to high till moisture evaporates, then cover and cook on low.
After cooking, if you still see water, take the lid off and turn the heat to high for a minute or two.
To drain the water completely, I spread the cut florets on the kitchen towel and let it drain for 30minutes to an hour on the kitchen counter.
If you like the crunch, don't cover the pan after adding the cauliflower. Take it off the stove after the first 5 minutes once the moisture evaporates. Also add salt with the cauliflower.