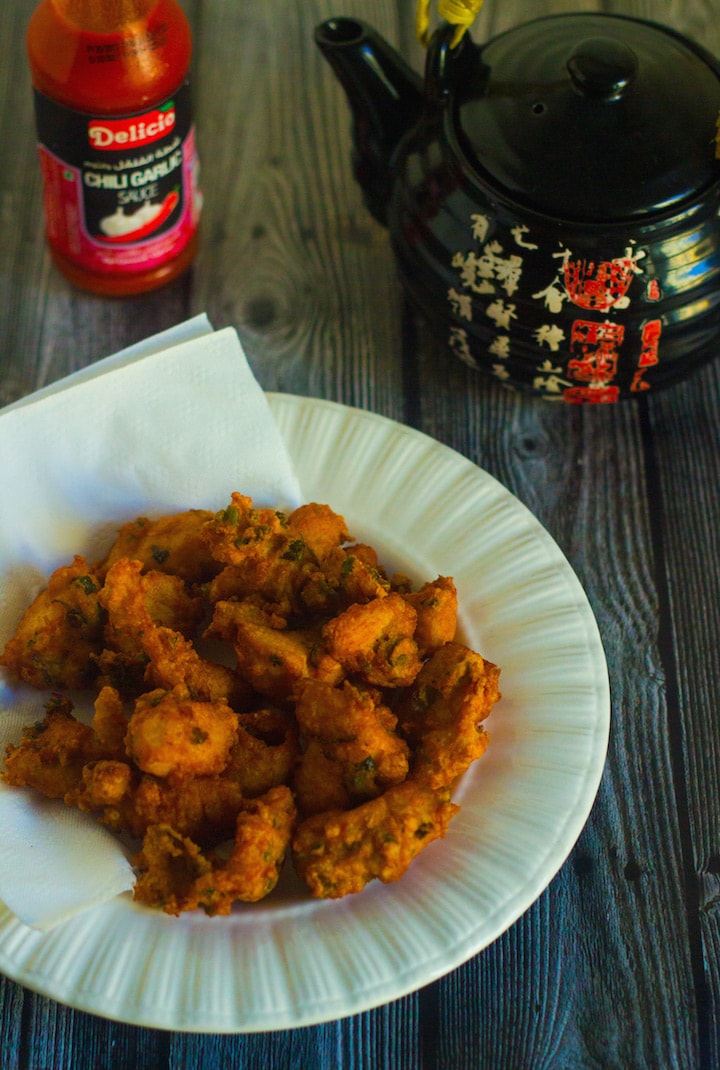 Lets go for a crispy chicken pakora / Chicken fritters because won't you agree that chicken is something which tastes good in any form.
One more quick and easy snack for you to pin down in your recipe collection.
I like to be a good host and I love cooking for my family and friends even on a short notice but the problem is I go into a frozen state. Don't you?.
Its like my brain has shut down and
I am not able to think of any quick fixes and I really hate that. To tackle this I thought I will maintain a file and categorize the recipes so that I can access it quickly, but that did not work well either. I am in search of a fool proof way to do that. Please let me know if you have any.
I really admire people who can cook up something wonderful in a short time like some of my friends. I have been blogging about food for 3 years now but I admit my limitations.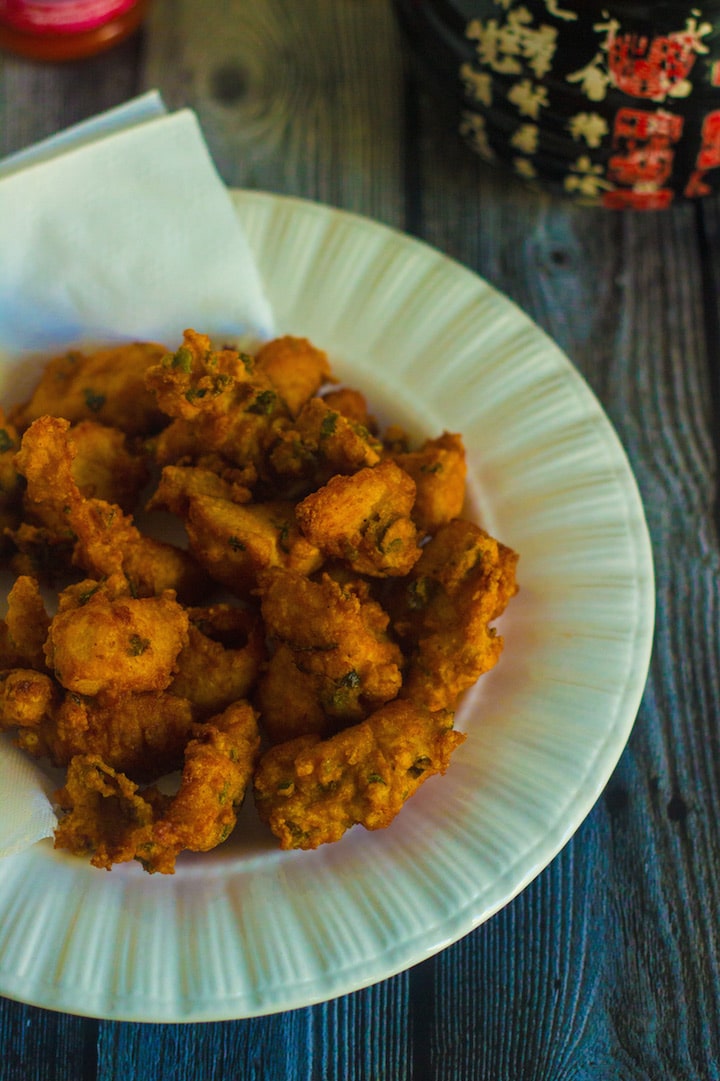 Marinate the chicken pieces, keep aside for about 30 minutes to an hour if you have time or else only 15 minutes should be enough too. Then, Deep fry.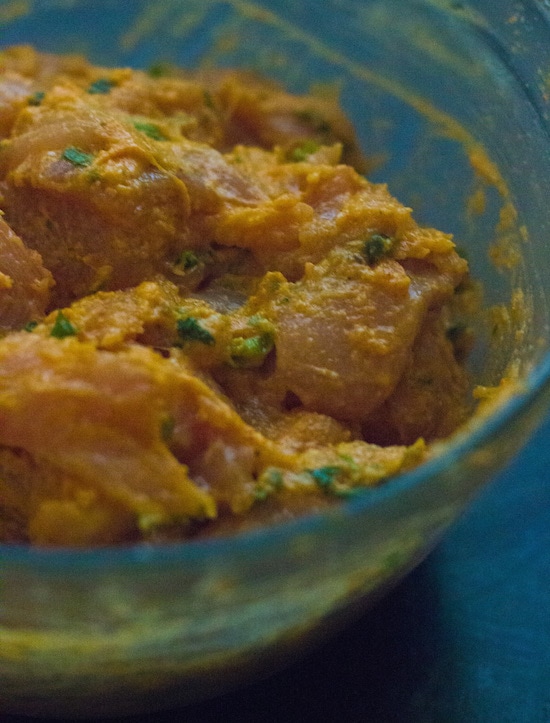 Any die hard chicken fans?, then don't forget to check this awesome saucy baked crispy chicken wings – Its absolutely divine and one of my favorites from the blog. Since its requires baking you only have to coat the chicken and leave it on the baking tray. Bake it sometime before you are ready to serve .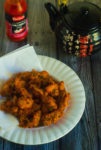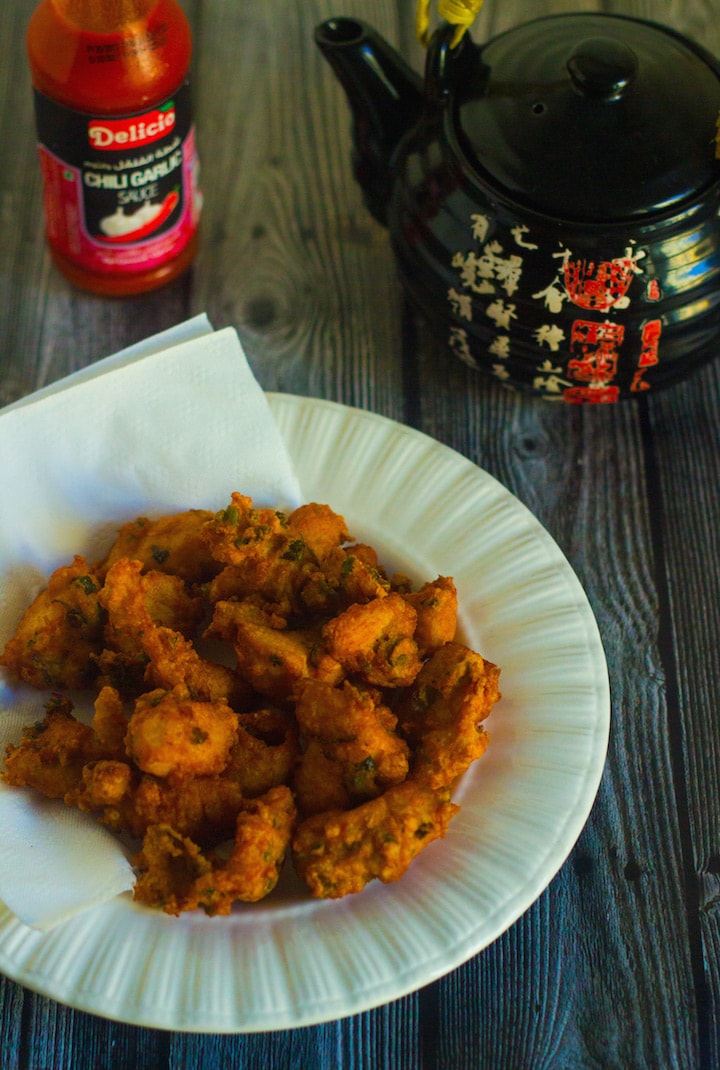 Chicken Pakoda
Ingredients
1

pound

500 gms(1/2 kg) boneless chicken breast or thigs, cut into cubes

MARINADE

1

tablespoon

yogurt

1

teaspoon

lime juice

1/4

teaspoon

turmeric powder

1

and 1/2 teaspoon red chilly powder

1/4

teaspoon

garam masala powder

1

teaspoon

salt

1/4

cup

finely chopped cilantro/coriander leaves

BATTER

2

tablespoons

corn flour / corn starch

4

tablespoons

chickpea / besan flour

2

tablespoons

oil

1 to 2

tablespoons

water if needed

Oil for deep frying
Instructions
Add the marinade ingredients to the chicken and mix well.

Now add the ingredients from the batter (corn flour + chickpea flour) and coat well. Use a few tablespoons of water if needed. (Add little at a time).

Add oil and mix well again. Cover and keep it aside for 30 minutes to an hour. (If in a hurry 15 minutes works too).

Heat oil in a pan on medium heat. Deep fry the chicken pieces till its golden brown.
Recipe Notes
Do not crowd the pan when frying.
Frying on medium heat ensures that the chicken cooks well on the inside.
Serve it with green chutney or your favorite sauce.