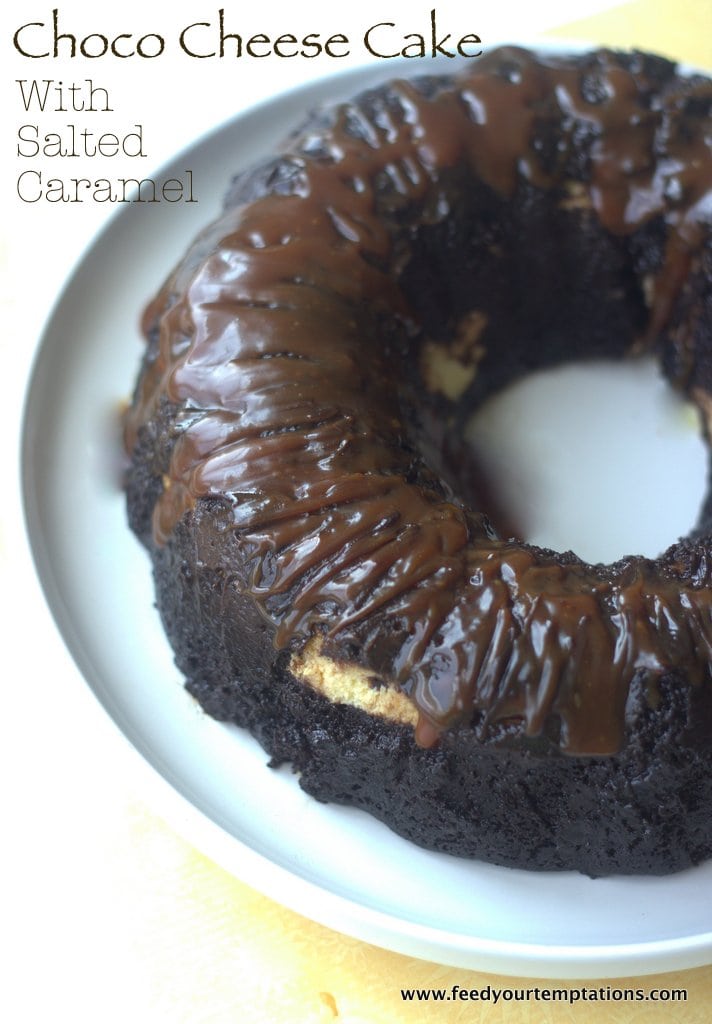 Today I complete my 100th post, and to celebrate I wanted something which would sound and taste really good. How about Chocolate covered cheese cake with salted caramel?. My intentions are very clear and may I say. I wanted each one of you reading this post to try the recipe. Its absolutely divine and easy to make. You only have to put all the ingredients in a bowl and beat or whisk everything together, there are no usual steps like, creaming butter, or alternating flour and liquids.  If you are still not tempted, you should try saying Chocolate cheesecake with salted caramel sauce again and again, and imagine how it would taste. Its worth a try and you might change your mind :).  I started blogging in Apr 2013, to share my recipes and passion with you. The reason I started  in the 1st place was to store my recipes on an online medium, so that I could access it from anywhere.  Things grew from there.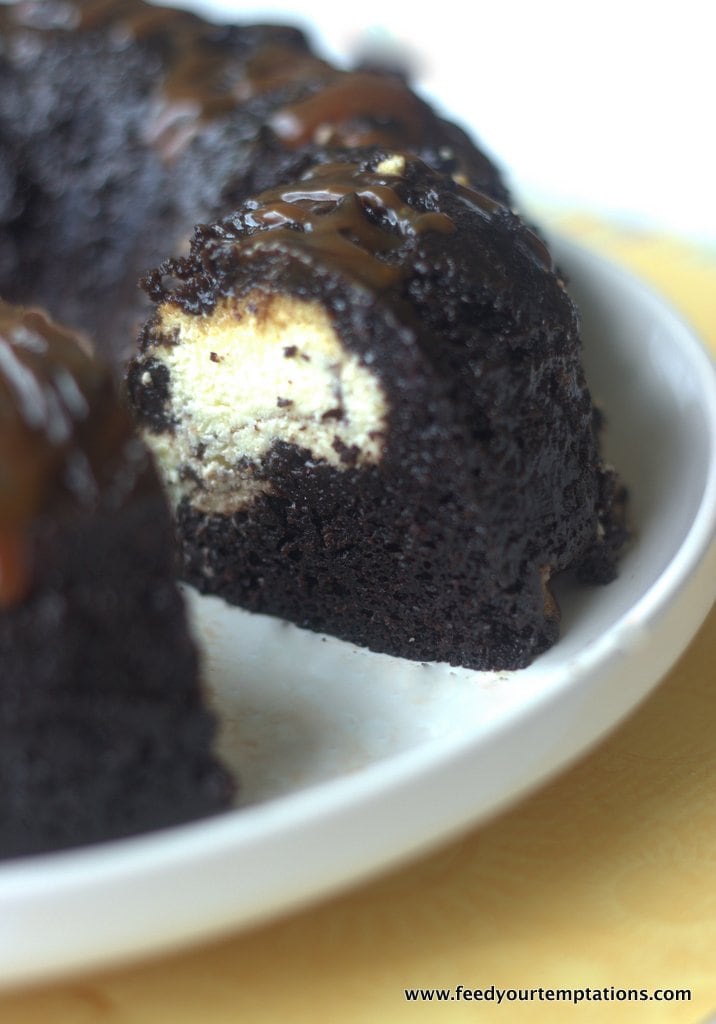 I  wanted to thank each one of you for your likes. Every comment and like means a lot to me, and helps my blog grow. Almost everyday I think, if I should continue and if its worth the effort,  the fact that too much time goes into planning, photography, and composing a post, but then I know, I am so much in love with baking, trying new recipes and photography, that I want to keep going.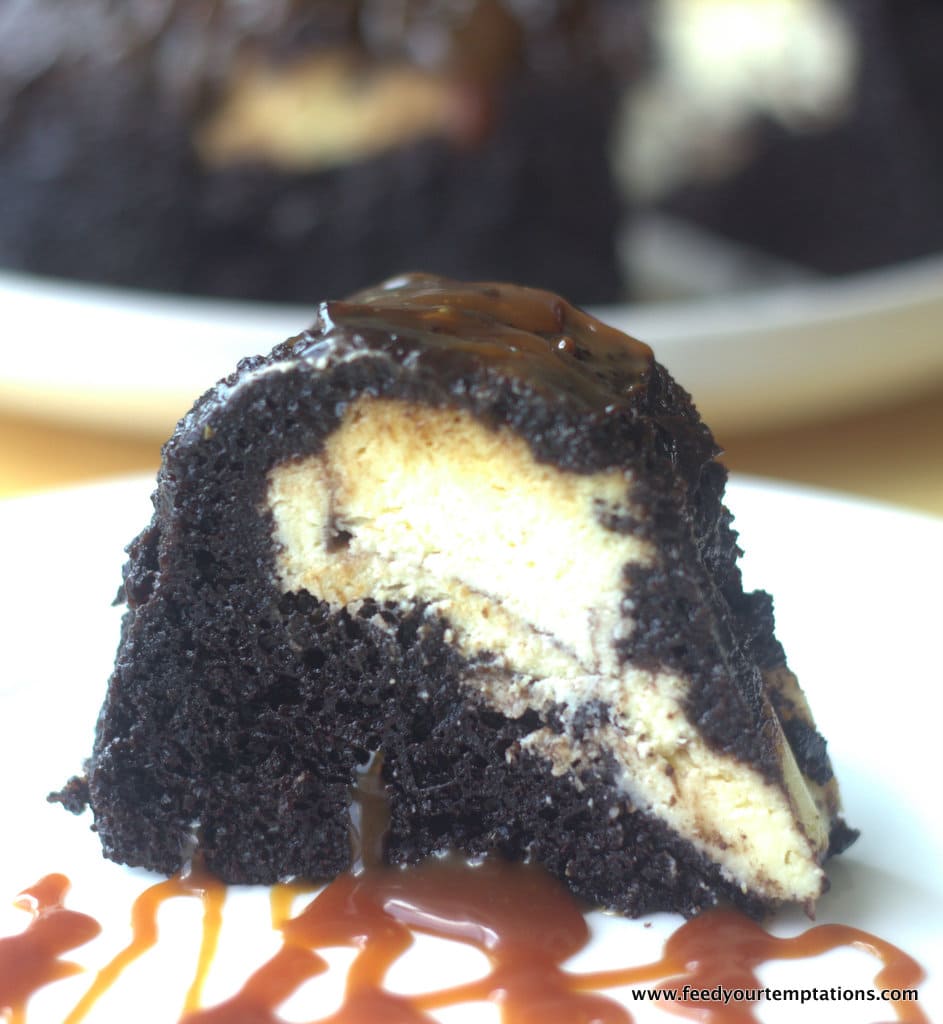 A lot has changed, since I started back in April 2013. I have learned so many new techniques, recipes, my photography skills have improved,  I know there is still a long way to go and I like the learning process. I also moved from blogspot to my own domain www.artofpalate.com. This means, apart from paying every month for my blog space on a server, I don't have anything attached to my blog name, which feels good and its easier for everyone to remember as well. Moving from blogger to wordpress was a challenge, especially when you have 93 recipes and I am still getting over it. So many of the things have to be done manually. If you are planning to start your blog, do your research well, so that you don't have to go through the pain of migration process.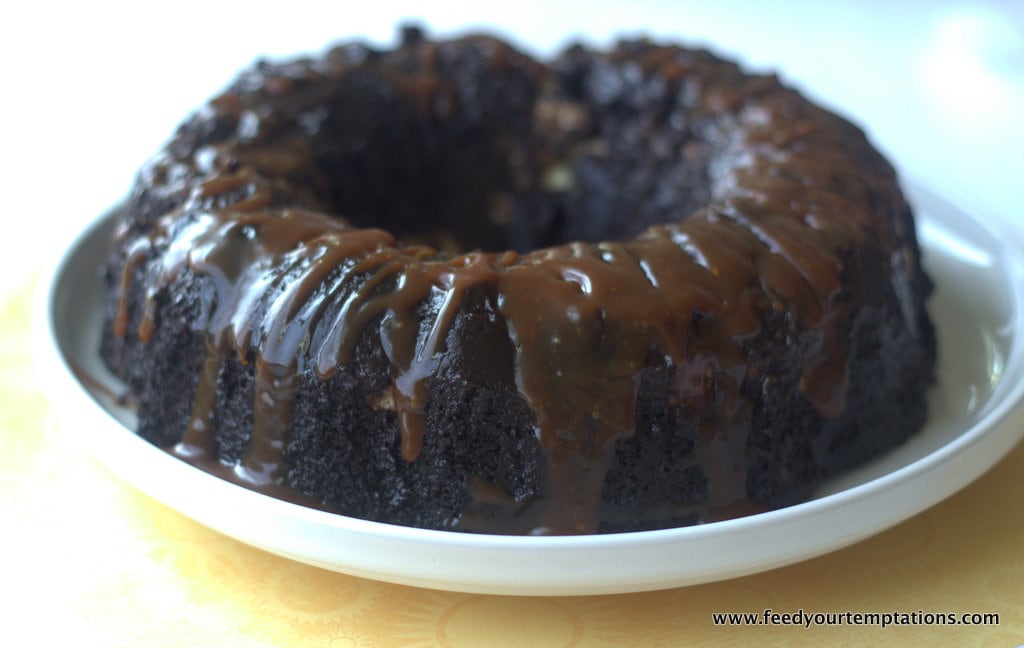 Sky is the limit, when you are planning to cook something new. So many mouthwatering recipes, amazing blogs, beautiful photographs which makes you wanna dive right in. If you like starring at all those beautiful images you should join pinterest. Believe me when I say this, you will be hooked. It could be anything that interests you, say, new ideas, interior designs, food, craft, photography, you just have to name it.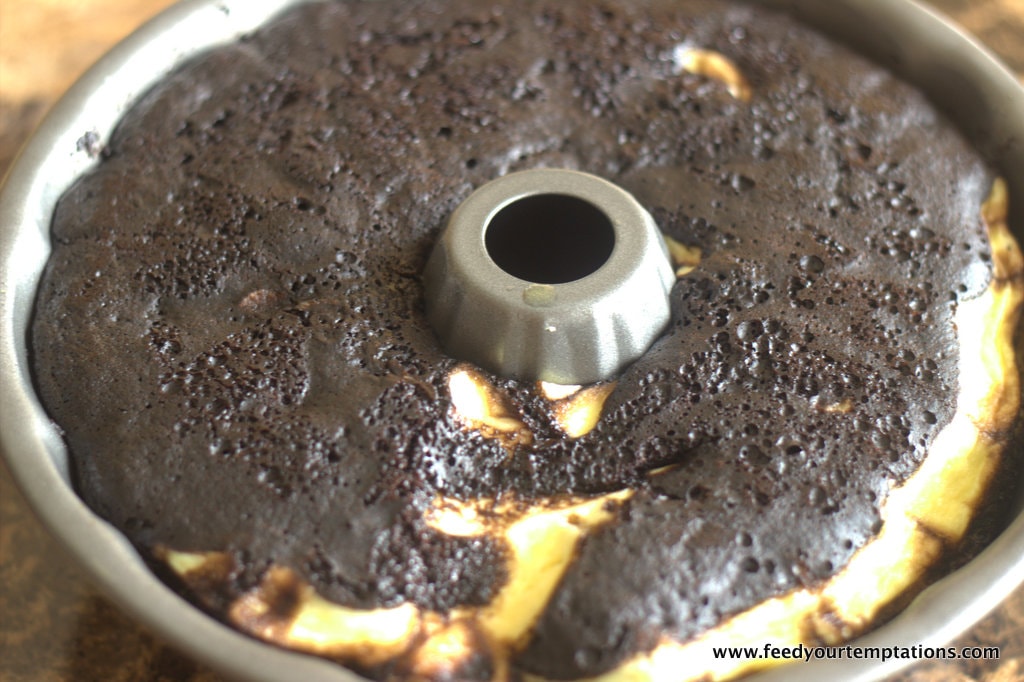 This cake is perfect for any special occasion. Two shades, beautiful combination topped with salted caramel sauce.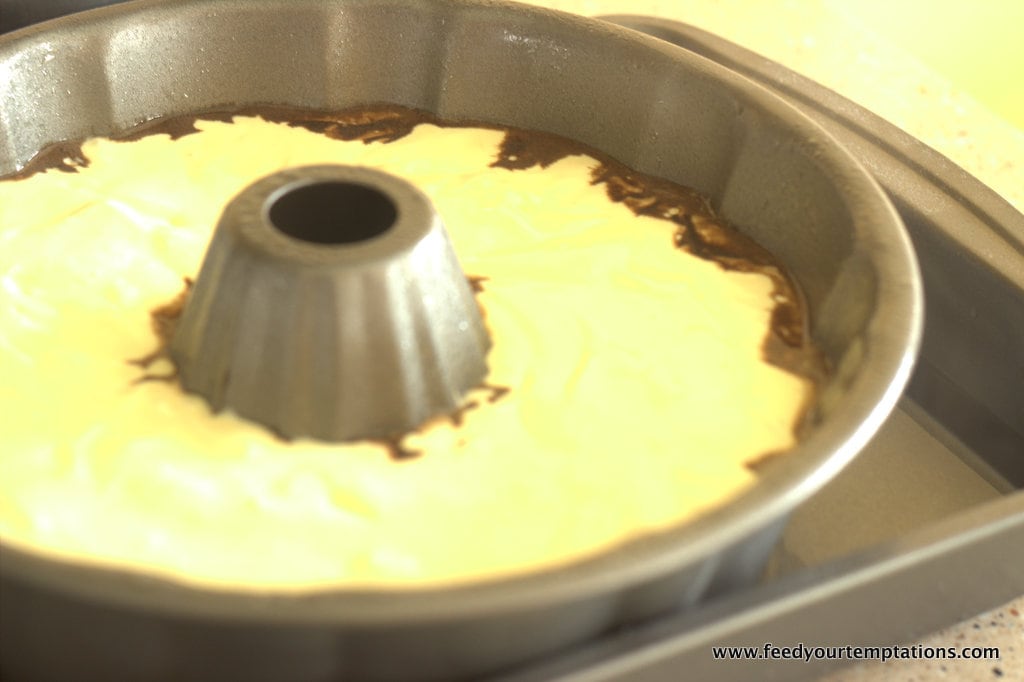 If you haven't noticed, I have added visual recipe index, which means, instead of text, you can find images, which will make it a lot easier to find a recipe, your tummy and your eyes will like.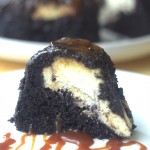 Chocolate Cheese Cake with Salted Caramel
Refrigeration time : 2 hours
Ingredients
CHOCOLATE CAKE:

1

cup

120g All purpose flour

1

cup

200g sugar

1/4

and 1/8 cup

35g cocoa (i used hersheys dark)

3/4

teaspoon

baking soda

3/4

teaspoon

baking powder

1/2

teaspoon

salt

1

Egg

1/2

cup

120ml milk

1/4

cup

60ml vegetable oil

1/2

teaspoon

vanilla extract

1/2

cup

120ml boiling water

CHEESE CAKE:

8

oz

235 g cream cheese

1/2

cup

100g sugar

8

oz

235g sour cream

1/2

teaspoon

vanilla extract

2

Eggs

1/2

cup

120ml Salted Caramel + more for drizzling (Salted Caramel Recipe)
Instructions
Preheat the oven to 350 Degrees Fahrenheit or 175 Degrees Celsius. Spray and dust a bunt pan. Pour 1/2 cup of salted caramel.

CHOCOLATE CAKE: In a bowl, whisk together all purpose flour + sugar + cocoa + baking soda + baking powder + salt.

To the dry ingredients, add egg + milk + vegetable oil + vanilla extract. Beat well for 2 minutes, but do not over beat. You can also use a whisk. Stir in boiling water and mix well. (Batter will be watery). Pour this in the pan.

CHEESE CAKE: Beat cream cheese + sugar until fluffy. Add eggs, mix again. Add the sour cream and vanilla and stir well. Pour this over the chocolate batter. Cover the bunt pan with aluminum foil.

Fill half of a roasting pan with boiling water. Place the bunt pan in it and carefully place in the middle rack of the oven. It will take an hour to bake. You know its done, when you touch the cake, its dry and springs back.

Let it cool for some time, cover the pan with a plastic wrap and refrigerate for 2 hours before serving.

To remove the cake from the pan, loosen the sides, place it in a pan with hot water for about 5-10minutes so that the caramel melts and the cake can come off easily. Carefully remove onto a cake plate. Pour caramel sauce. (If there are any imperfections, the caramel sauce should cover that :))
Recipe Notes
This cake has to be refrigerated. You can warm a slice for 10seconds before serving. Drizzle with some extra caramel sauce, if you like.
You can also bake this in a 9 * 3 inch cake pan. Baking time may slightly increase.