This cold coffee with ice-cream is refreshing, invigorating, addicting, inviting, heavenly and entirely over the top. It's a Coffee, and Chocolate lovers dream dessert. Perfect for the midnight cravings.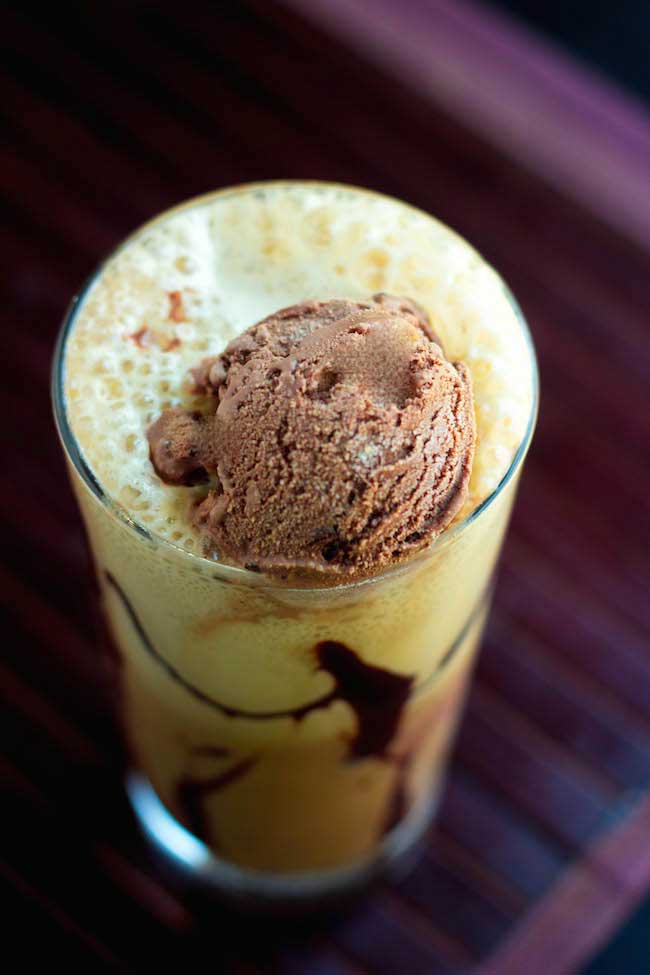 What can I say about this Cold coffee with Ice-cream?. Chocolate syrup, a triple fudge brownie ice-cream, cold coffee – all the sweet goodness in one glass.
We all have memories associated with food. Some food reminds you of someone or certain phase in your life. In the same way, Crispy dosa and soft idlis remind me of the weekend breakfast with my roomies, and the cold coffee reminds me of my college days.
College time is the fun times, the time with friends, the time of non-stop chatter, the time to only worry about studies, the time of your life. The cold coffee was very much part of my teenage days. My friends and I would spend a lot of our time in a coffee house close to our college. The cold coffee was our companion to our teenage gossips and talks. Now when I think about it, it feels so silly and yet so good. I am glad that when I look back, I carry the memory of those wonderful times.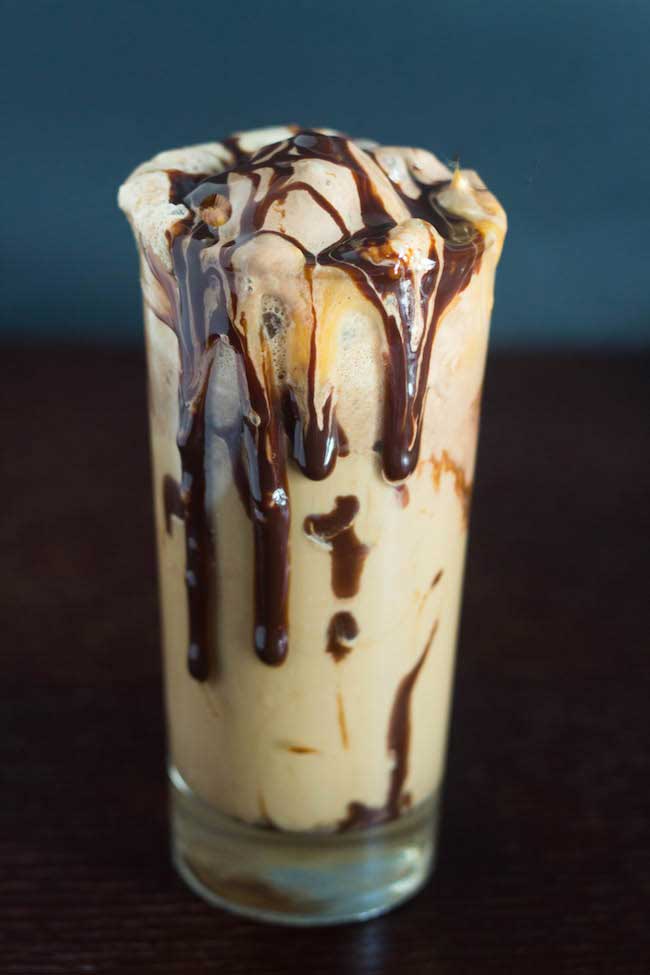 They say a family is forever, but friends are who walk into your life like angels and make life memorable and worthwhile. I am blessed to have such angels throughout the different walks of my life. Coffee with a friend is my idea of relaxation too.
For one thing, I love coffee houses, and there is something about it that makes you relax, I don't know if it's the couches there, or people silently working on their computer or the sheer silence. I don't know if its because after being a mom, you start adoring places with no chaos and silence can feel like an absolute bliss, especially if are the mum of two boys :).
For more coffee shop style drinks, try the Nutella Hazelnut hot coffee or creamy hot chocolate.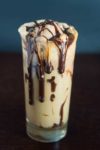 Cold Coffee With Ice cream
Ingredients
2

tablespoons

Coffee Powder

3

tablespoons

Sugar

3

tablespoons

hot water

2

cups

Milk

2

scoops

of your favorite Ice-cream
Instructions
Mix coffee powder + hot water + sugar and mix well to combine. Transfer it into a jar of a mixer.

Add cold milk and beat till the coffee is frothy. Add a couple of ice cubes if you like it cold. Taste and add more sugar if needed.

Pour the coffee into two glasses and remember to leave one inch off the rim if you want to add ice-cream.

Add a scoop of ice-cream, drizzle some chocolate syrup and serve.
Recipe Notes
To add chocolate swirls inside the glass, before adding coffee,  pour chocolate syrup and swirl the glass.