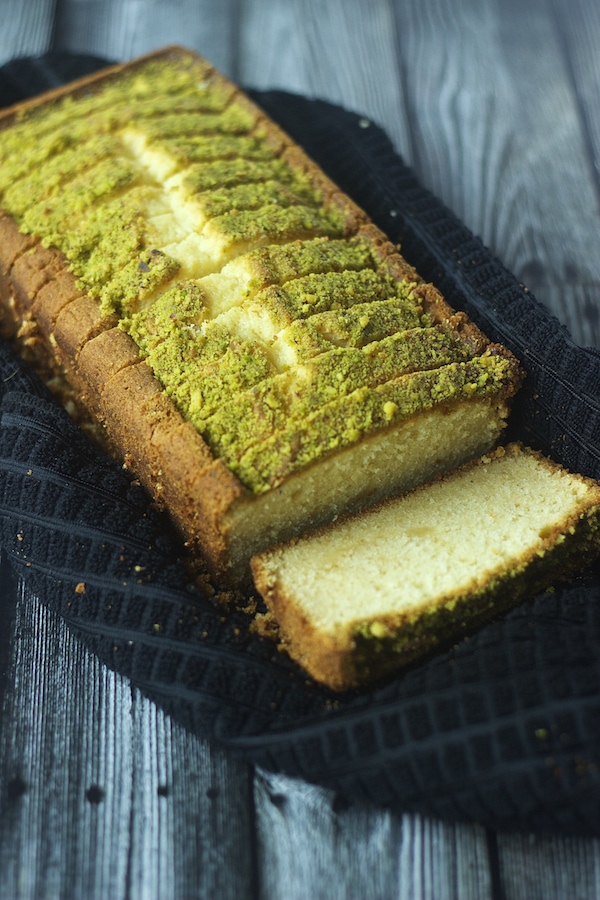 Lot of changes happened in the past few months. We moved from the land of theme parks to the land of the tallest building. Yes my dear friends, I have moved to Dubai, atleast for a few years, or so I think. So far I am liking it and the best part of being here is the food. Craving to have a particular cuisine?, no worries, all you have to do is pick up your phone and order. Did I mention its super affordable and if you don't like to cook then you may never have to think about it.
One more thing, indeed a very important oneA stork dropped a bundle of joy 3 months ago and so we have a new addition to our family :). Neil is doing well and is making sure he keeps his mommy busy.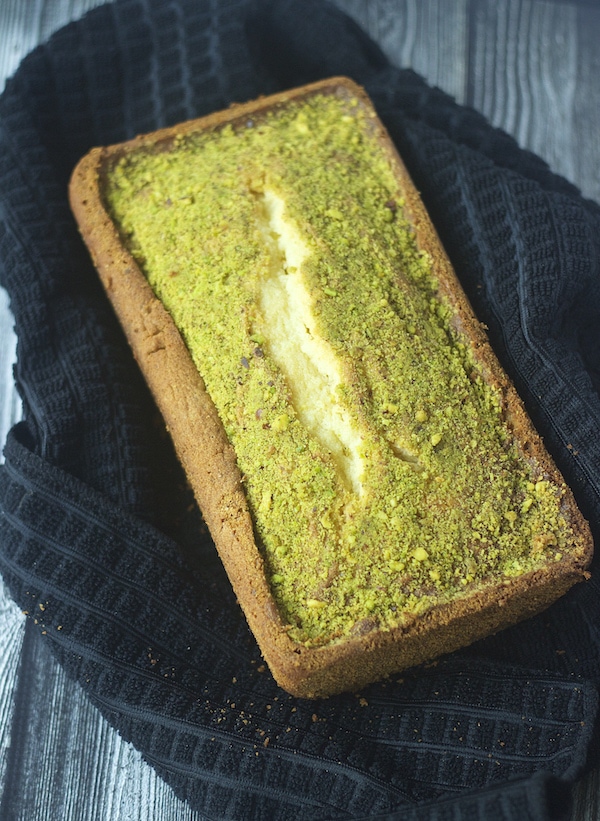 To my fellow foodies, since we like to talk about food, let me introduce your to Kunafah, something I have fallen madly in love with. Its a turkish cheese pastry, soaked in sugar syrup and sprinkled with powdered green pistachios. Sorry to get you all drooling but its not todays recipe. Will try to post the recipe soon, but if you cannot wait, sneek into google and  you will know what I am talking about.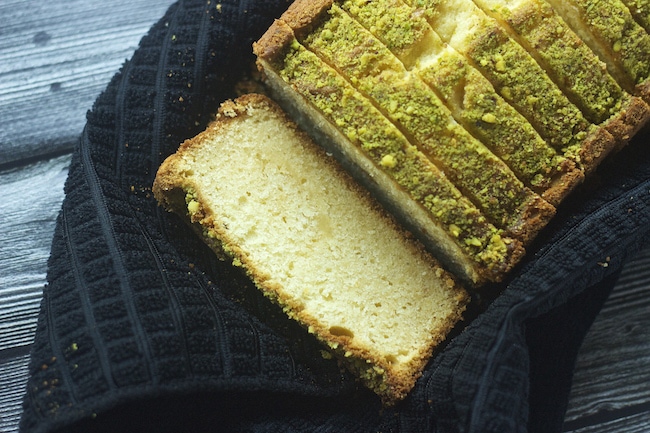 Although not Kunafah, I bring to you a delicate and rich irresistible milk cake with the flavor of cardamom. Its a great addition to your teatime snacks.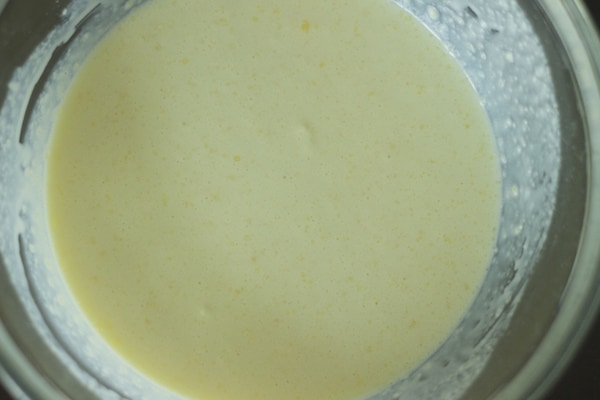 This cake uses milk solids, called mawa. Mawa can be purchased at any Indian grocery store or you can try making this at home.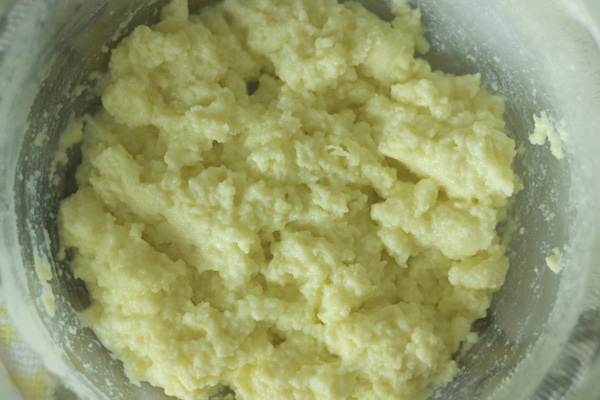 This is a homemade instant way of making mawa which uses milk powder + milk + clarified butter. It's microwaved and then cooled before whisking it up with butter.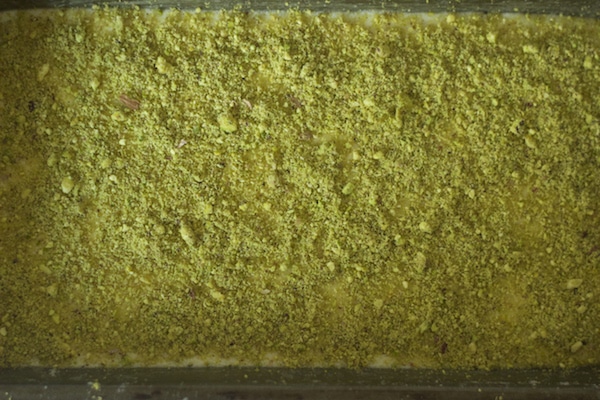 The Coarsely ground green pistachios is my go to topping on any dessert which is a trend I picked up after moving to the middle east. It makes anything irresistible. So Stay logged in for more awesome recipes.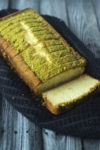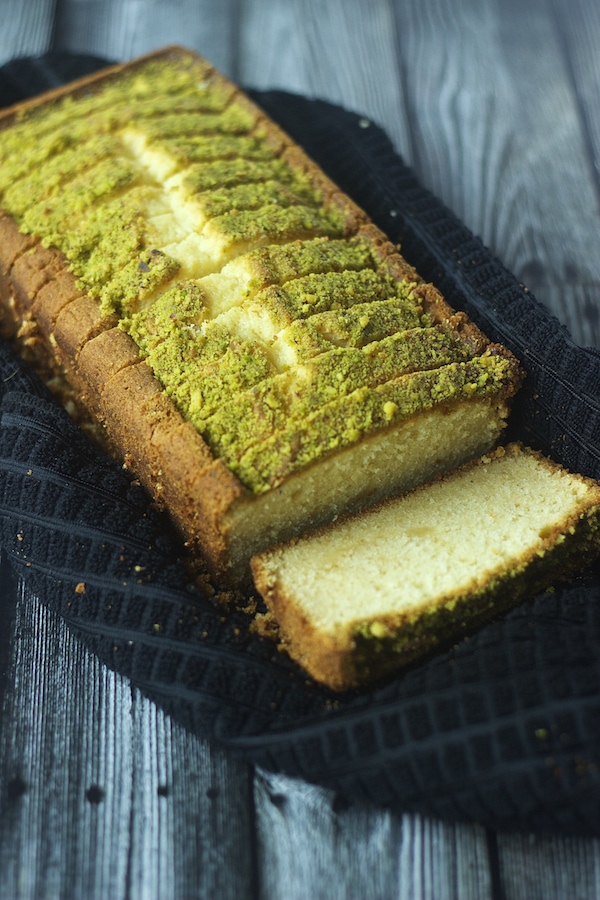 Mawa Cake / Indian Milk cake with Cardamom
Mawa / Milk solids is widely used in Indian Sweets. It adds richness in a way which cannot be expressed in words.
Ingredients
2

cups

240gm All purpose flour

1

teaspoon

baking powder

1

teaspoon

cardamom powder

Ref notes for substitutions

1/2

teaspoon

salt

10

tablespoons

140gm butter (1 stick + 1/4 stick butter)

1

and 1/4 cup

250gm sugar

2

eggs

1

cup

240ml milk

1

cup

mawa

Check instructions for quick mawa recipe

1/4

cup

coarsely ground green pistachios

FOR MAWA/KHOYA:

1/2

cup

120ml Milk

1

cup

Milk powder

2

tablespoons

clarified butter or melted butter
Instructions
Preheat oven to 350 degrees Fahrenheit or 175 degrees Celsius.

Sift together flour + baking powder + cardamom powder + salt and keep aside.

Beat together mawa + butter + sugar until soft and fluffy.

Add eggs one at a time and beat well scraping off the sides. Do not overbeat.

Add flour in three batches alternating with milk beginning and ending with flour. Mix until fully incorporated but do not overbeat,

Pour into a greased (9*5) inch loaf pan. Sprinkle with powdered pistachios. Bake for 50-55 minutes. Oven temperatures may vary so keep an eye towards the end of baking.

For Mawa/Khoya:

Add milk + butter to a bowl and heat it up in the microwave for about 40 seconds. To this add milk powder and mix well. Microwave this again for 1 minute.

After one minute, take the bowl out, mix well and place it for another minute. The mixture will curdle and will get thicker. Let it cool completely before using.
Recipe Notes
If you don't have cardamom powder substitute it with vanilla extract, orange zest or lemon zest.
If the cake tends to get darker on the top, loosely cover the pan with aluminum foil and lower the temperature.
Alternatively you can use the pan of your choice but the baking time may vary.