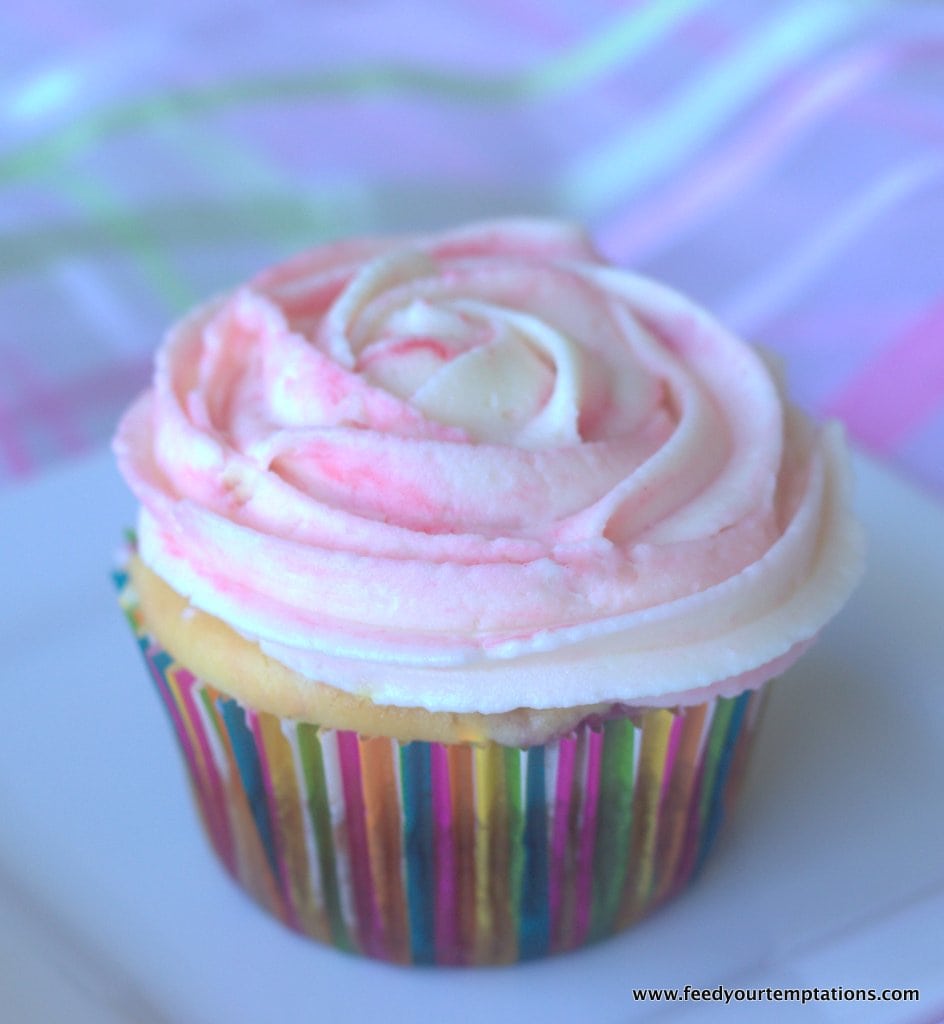 This Easter my husband and I decided to take it a little easy. Instead of spending time at home and in the kitchen cooking Easter delicacies, we escaped to Amelia island, a quite island nearby. We enjoyed the seafood shacks by the beach, woke up in a new town on Easter morning and attended mass in one of the oldest Historic church. It was such a beautiful feeling especially because the people were so welcoming.
After two days of laziness I decided to bake cupcakes to make my little ones Easter memorable. Yes, he wont remember, but what are the pictures for 🙂
Who says cupcakes has to be baked in cupcake pans? I had a little extra batter so I used 2 mini ramekins and sprinkled the top with colored sugar. This needed an extra 3 minutes of baking time.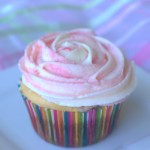 Moist Vanilla Cupcakes
Ingredients
1 1/2 cups 180g All purpose flour
1 1/4 teaspoon baking powder
1/2 teaspoon salt
1/2 cup 4oz(113g) butter
1 cup 200g sugar
2 large eggs
1/2 cup 120ml whole milk
1/2 teaspoon vanilla extract
FROSTING:
1 cup 8oz(226g)butter at room temperature
1 cup 200g powdered sugar
1/2 teaspoon vanilla extract
Instructions
Preheat oven to 350 degree Fahrenheit or 175 degrees Celsius. Grease or line a cupcake pan with paper liners.

Mix together flour + baking powder + salt and keep aside.

With a stand mixer or a handheld mixer cream butter and sugar until fluffy. Add vanilla and then add eggs one at a time beating well after each addition.

Add flour mixture to the egg mixture alternating with milk in two batches beginning and ending with flour. Beat until fully incorporated but do not over mix.

Pour the batter into the muffin tins until 2/3rd full.

Bake for 20-23 minutes or until a skewer inserted in the center of one of the cupcake comes out clean.

Let it sit for 5 minutes in the muffin pan before placing it on the wire rack for cooling.

Cool completely before frosting.

FROSTING: Beat the butter until its soft. Reduce the speed of the hand beater to low and gradually add in the powdered sugar until well incorporated. Taste and add more sugar if needed. Add vanilla and increase the speed to high and beat well for additional 2-3 minutes until the icing is fluffy.

Can be stored in an airtight container in the refrigerator. Whip with an electric mixer before using.
Recipe Notes
This batter yields 14 cupcakes and since a standard cupcake pan has only 12 cupcake capacity, I poured the remaining batter in 2 greased ramekins and sprinkled it with colored sugar.
After removing the muffin tin I had to keep the ramekins in the oven for additional 3 minutes.
Cupcake recipe adapted from: Sips and Spoonfuls