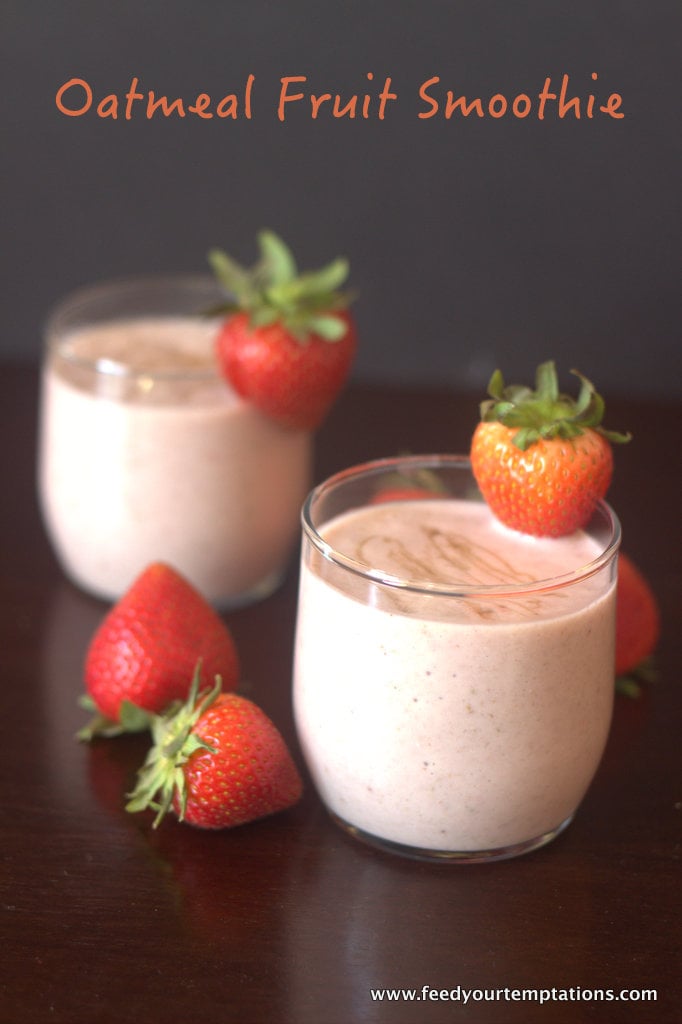 If you don't have time to sit and have breakfast then start drinking it. This oatmeal banana smoothie is a good way to keep you going.  You can make this the way you like it, add your favorite fruits, yogurt, or chia seeds.
Don't you think, one of the best thing in life is knowing that you don't have to set an alarm for the morning. One of the many reasons I love weekends. And do you know the 2nd thing which can make it even better. Well, Doing nothing :). Everyone needs it once in a while.  Thats exactly what we did and I absolutely enjoyed it.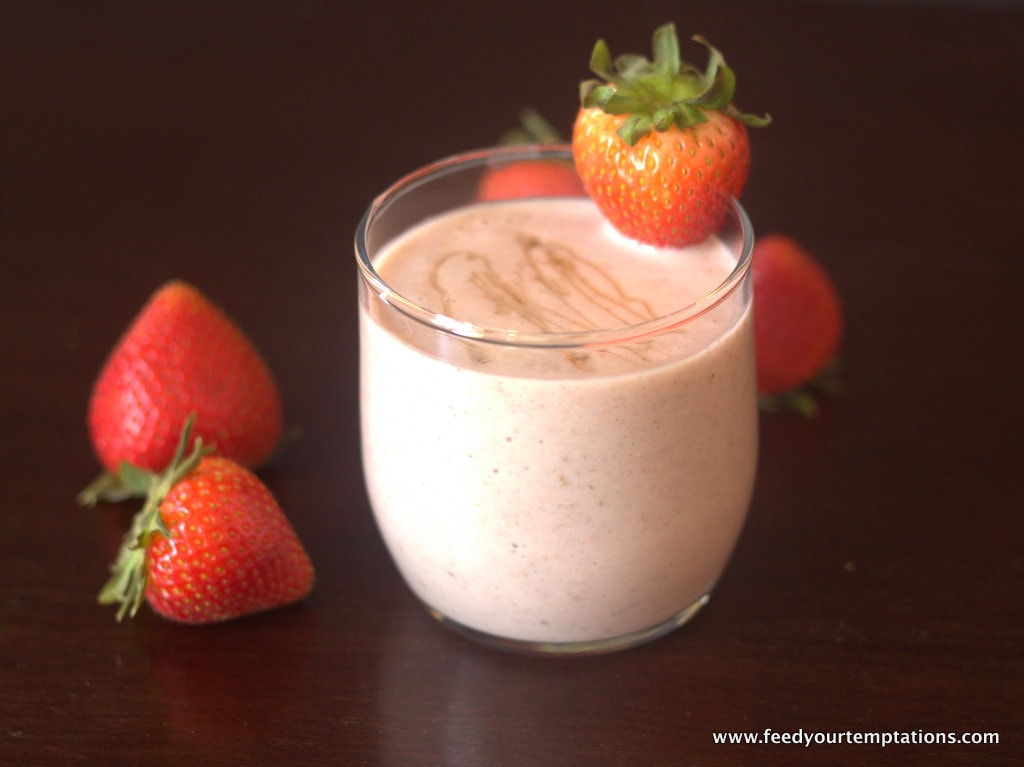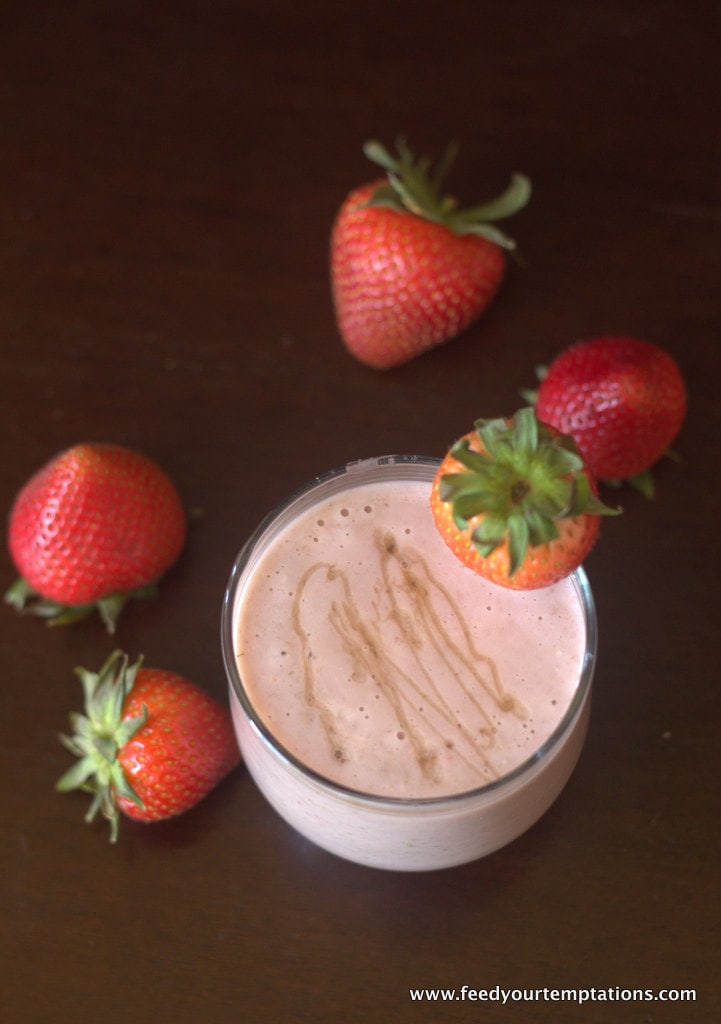 I like to add few teaspoons of honey.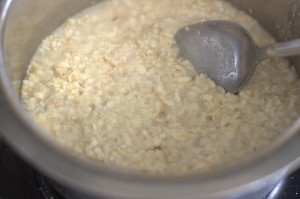 Simmer 1/2 cups of oats in 1 cup of boiling water.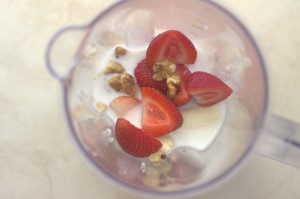 Add everything else and turn it into a smoothie. Come up with your own combinations.
Enjoy !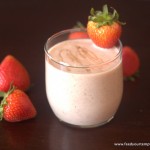 Oatmeal Banana berry smoothie
A heart healthy quick breakfast - Now enjoy breakfast on the go.
Servings
:
2
small glasses or 1 tall glass
Ingredients
1/2

cup

oats

lightly cooked as per the manufacturers instructions.

1/2

cup

milk

1/2

banana

6

strawberries or any fruit of your choice

4-5

walnuts or almonds

Honey

if needed
Instructions
Boil 1 cup of water and added 1/2 cup oats to it. Turn the heat to low and let it simmer for a minute. (I used quaker instant oats).

Add the cooled oats + banana + strawberries + walnuts to a blender / mixer and puree it until smooth.
Recipe Notes
Adding bananas makes the smoothie thicker and acts as a natural sweetener.
Some of the other fruits that taste good is mango, blueberries, blackberries, apples, peaches etc.
You can also add yogurt, mint leaves, few leaves of spinach or kale.