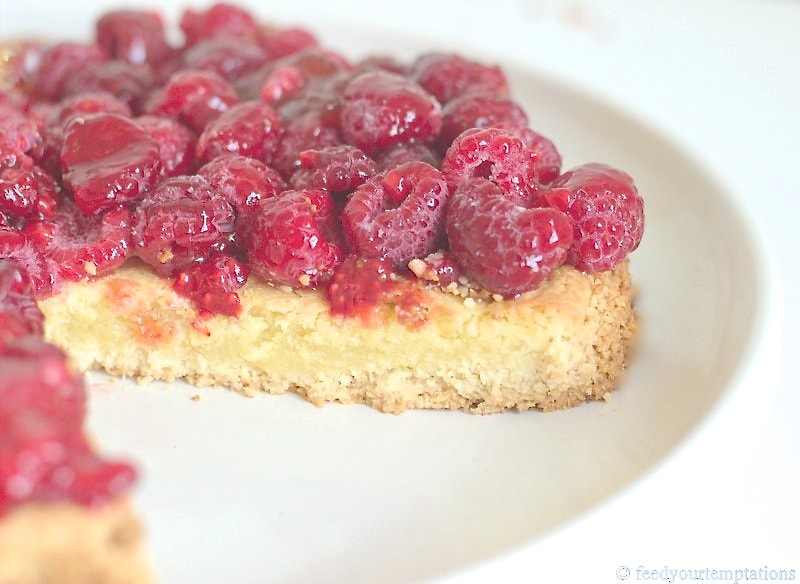 Almond cream is a  classic French preparation. A kind of healthy dessert. Studies have shown that eating nuts decreases the risk of heart disease and provides tons of other benefits. Going nuts is a healthier choice. Cashew crust and almond cream loaded with berries. what else can a healthy dessert compose of.  Lets just neglect the little sugar :).
For me the best part of any meal is appetizers and desserts. I love making desserts, that the favorite part of my cooking too. The only problem I have is I cannot have more than two servings of even my favorite  dessert, which is good in a way or else I would have to spend all my extra time working out I guess. This gives me the reason to  try making only one dessert per week.
when I was going through the book "Baking", this was the 1st recipe that caught my eye. This book has amazing baking recipes but somehow almond cream just sounded too good.  I thought why not make a cashew crust and top it with berries to give it the healthy wow factor.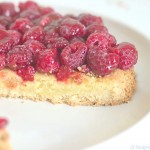 Almond Cream Berry Tart with Cashew Crust

Refrigeration time: 30 minutes

Ingredients
FOR CASHEW CRUST:
2 cups powdered raw cashews
3 tablespoons melted butter
2 tablespoons sugar
FOR ALMOND CREAM:
3/4 stick 6 tablespoons(85gms) unsalted butter at room temperature
2/3 cup sugar 140gms
3/4 cup ground blanched almonds blanched means skin removed
2 teaspoons all-purpose flour
1 teaspoon cornstarch
1 large egg
1 teaspoon rum or vanilla extract
FOR THE TOPPING:
2 cups berries
1/4 cup honey or marmalade
2 tablespoons water
Instructions
FOR THE CASHEW CRUST: Add melted butter and sugar to the powdered cashews, mix well and press onto a tart pan or a cake pan.

Cover the pan with a plastic wrap and place it in the freezer for 30 minutes or more. Can also be made few days in advance.

FOR ALMOND CREAM: Preheat the oven to 375 degrees Fahrenheit or 190 degrees Celsius.

Using a food processor, mixer or by hand, cream together the butter and sugar until smooth. Add the almonds until well incorporated. Add the flour, cornstarch and then egg and mix until light and creamy. Stir in vanilla or rum.

Pour into the prepared pan and bake for 20-25 minutes or until the top is set.

FOR THE TOPPING: Heat honey and water. Once it comes to boil take it off the stove, add the berries and coat it well.

Top the tart with the berries and refrigerate before serving.
Recipe Notes

I used a 9*2 inch round cake pan for the tart.

Almond cream, if well covered will stay in the refrigerator for 3 days. Reference from the book "Baking".

Almond cream recipe adapted from the book: "Baking" by Dorie Greenspan
(Author of best selling book, Baking with Julia)