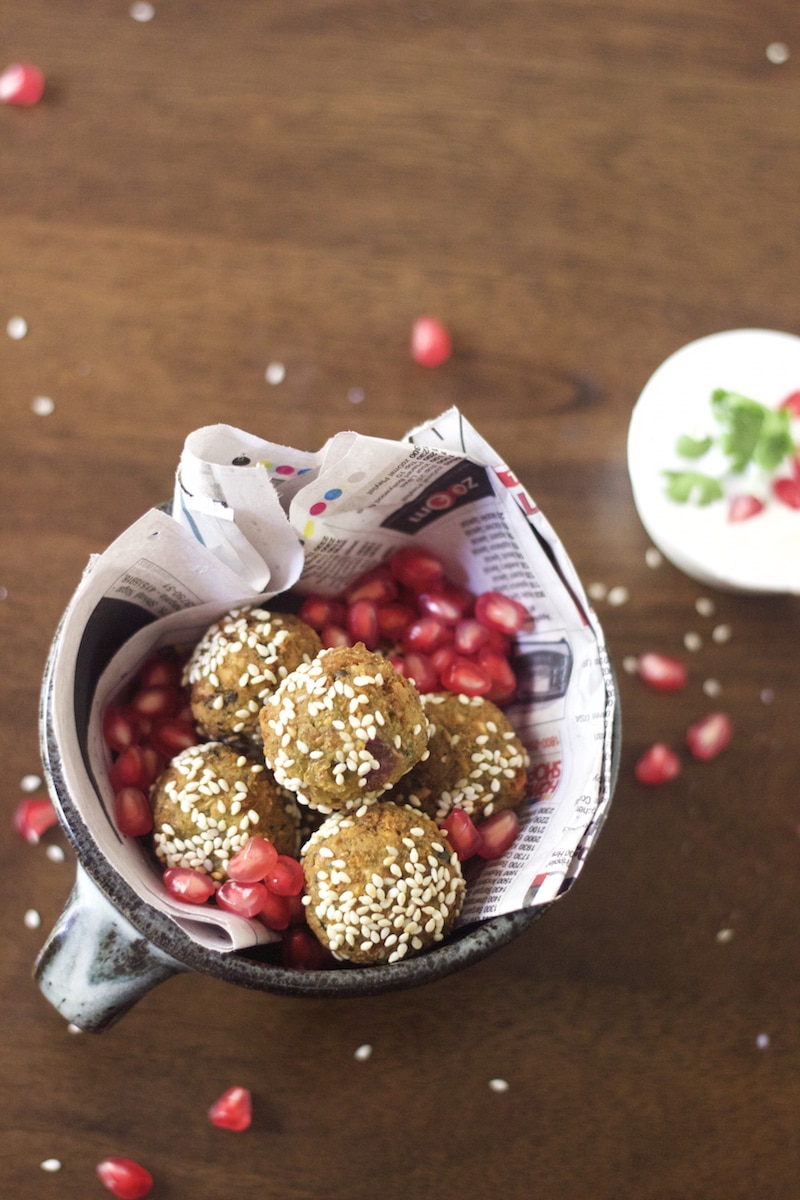 I love and absolutely devour middle eastern cuisine. Be it the flavor, kababs, the sauce, the spices and Gyros – Yes Please!.
I never have to think twice before ordering a gyro, except during the lent season or if I am vegetarian for some odd reason, then its a falafel sandwich.
These tiny and light vegetarian chickpea burgers drizzled with tzatziki sauce and wrapped in pita has been placed in my list of favorite things.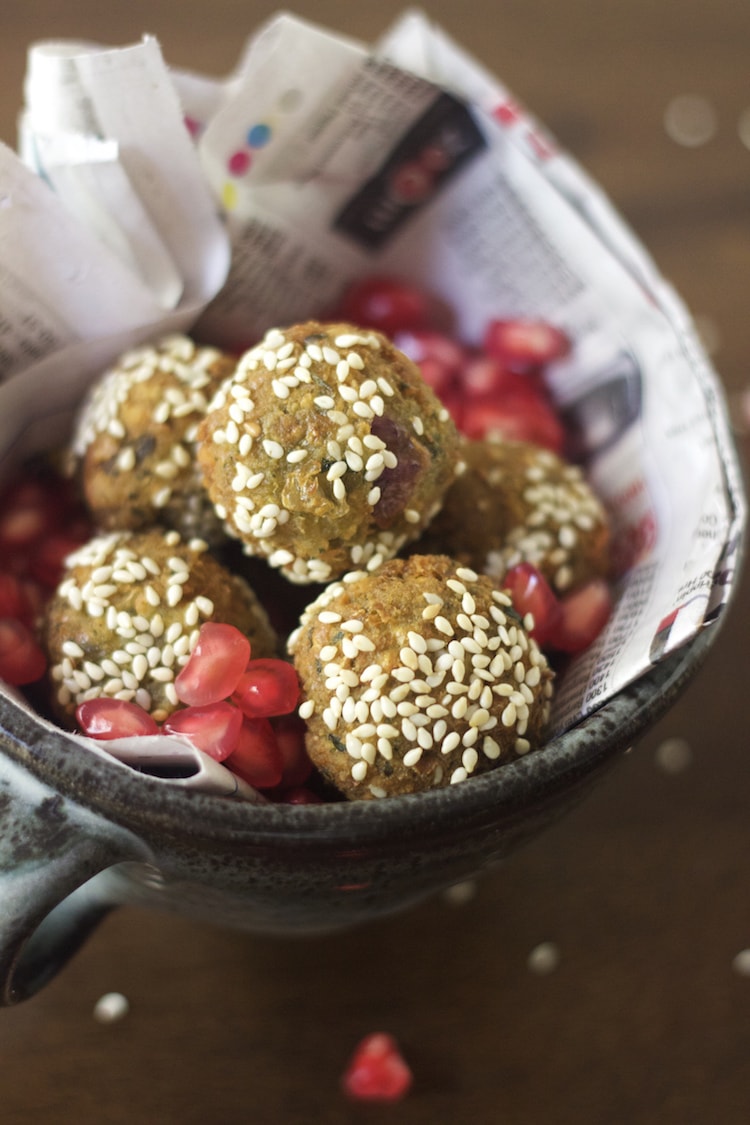 A friend introduced me to a middle eastern deli close to where we live and ever since it has become one of our regular takeout places.
Apart from their gyros, falafel and kababs, this tiny store also carries ethnic spices and other goods. I often grab spices and find some new things to experiment with, which is how sumac (an arabic spice) happened to be in my pantry.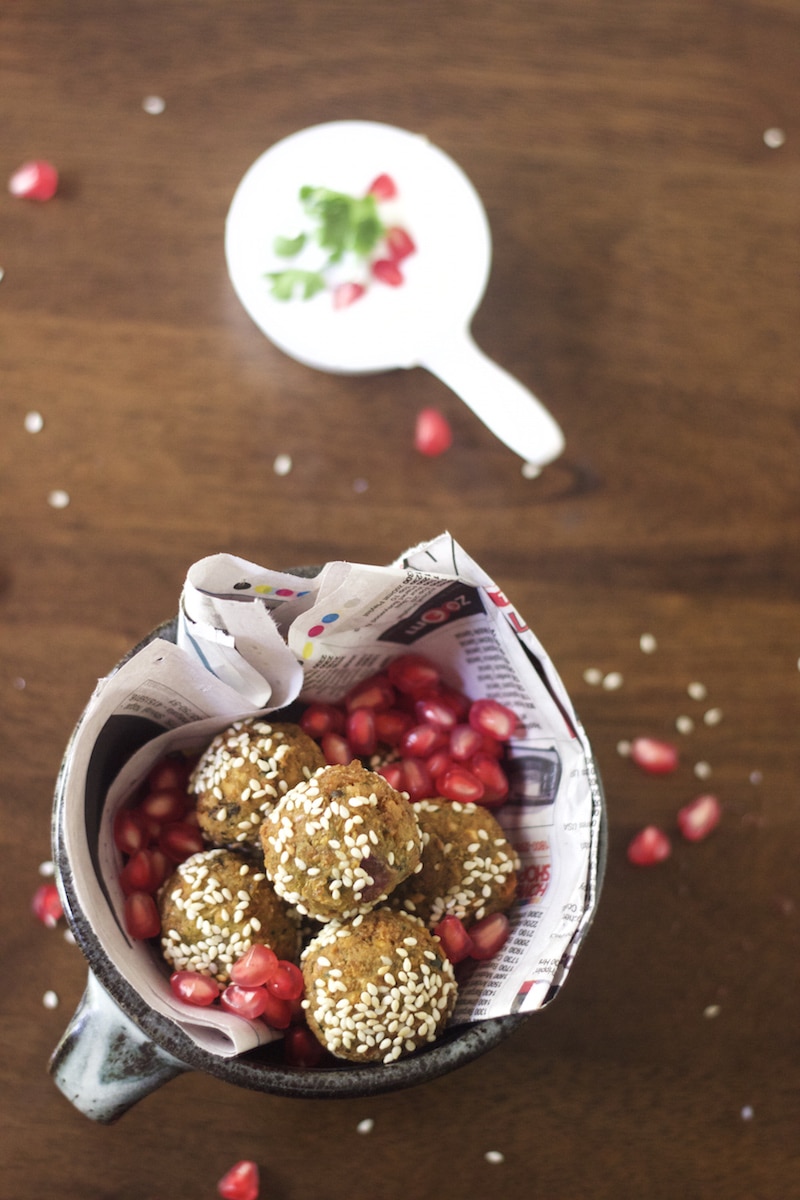 My same friend also introduced me to Zaatar (a mixture of herbs, sesame seeds and dried sumac), which was homemade and send all the way from Kuwait.
Thats how I learnt about Zaatar and ever since I wanted to make Zaatar at home because its healthy and a great topping for roti and bread.
During one of my visits to the deli I asked them how do they make zaatar. 'Its a long process' they explained, 'wherein you mix all the herbs and seeds and dry it in the sun for couple of days'.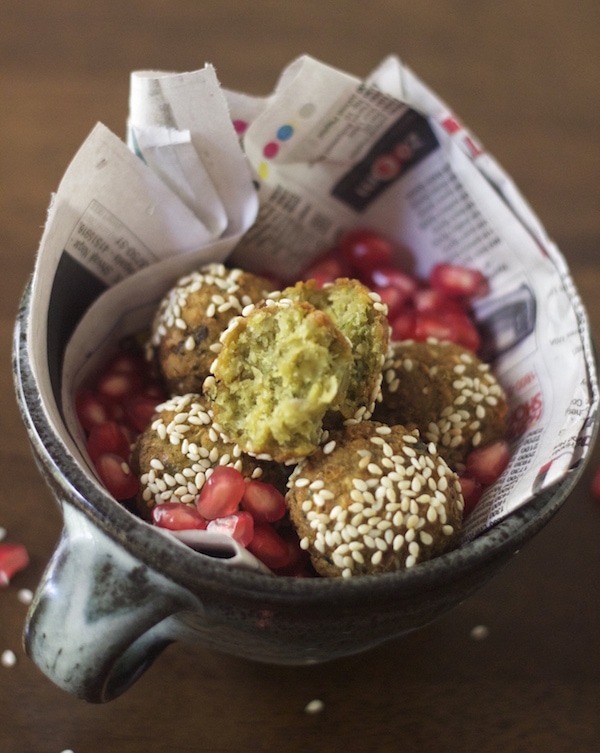 Well, drying in sun is not an option for me but I have seen methods where spices can be dried in the oven just like we dry our all healthy and all natural fruit strips. Hopefully I should be able to post a successful Zaatar recipe.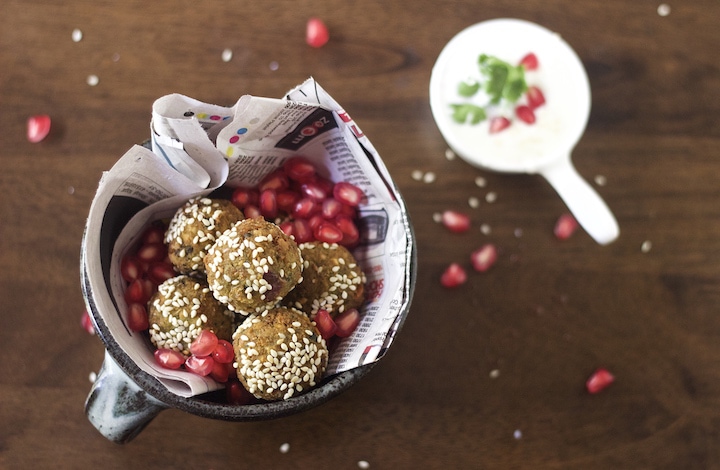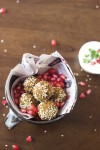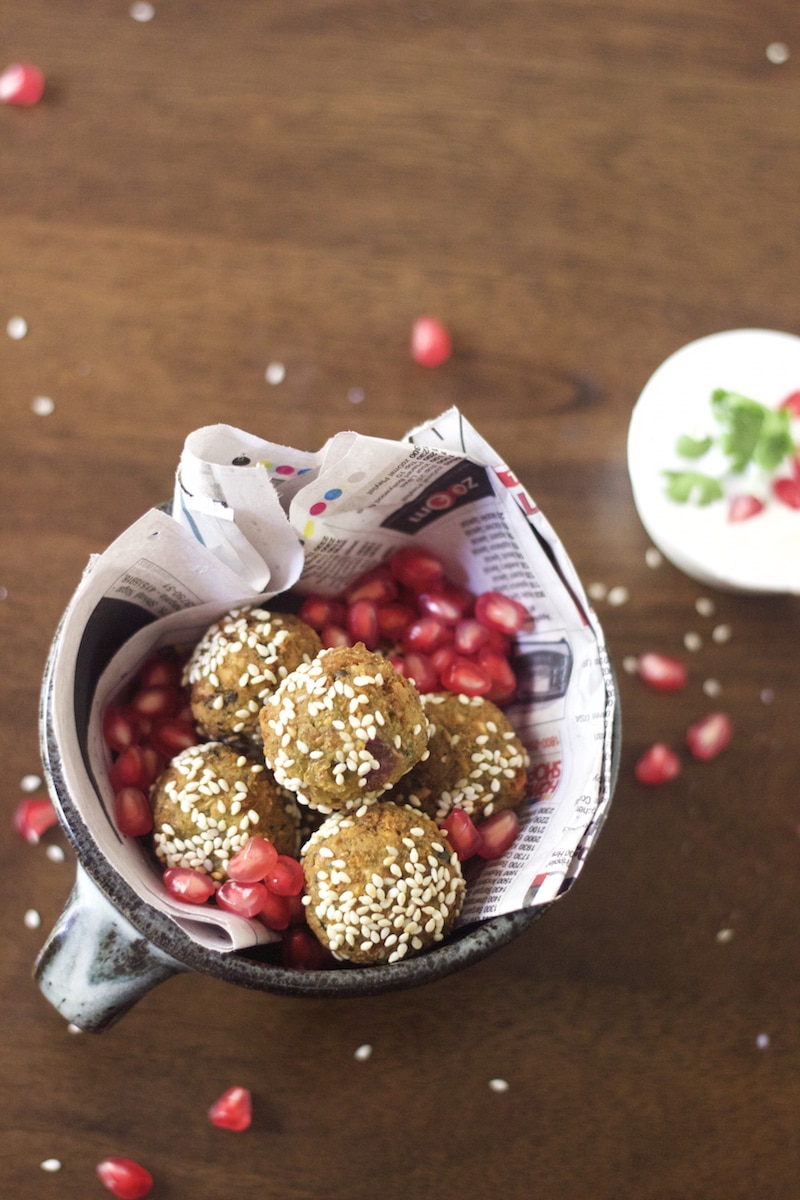 Falafel
Refrigeration time: 2-4 hours Yields: 24 falafels
Ingredients
1

cup

dried chickpeas

1

medium onion

roughly chopped (about 1/2 cup)

1

teaspoon

red chilly powder

1

teaspoon

cumin powder

4-5

cloves

garlic

1/2

cup

cilantro/coriander leaves

1

teaspoon

salt or to taste

4

tablespoons

flour

sesame seeds for coating

optional
Instructions
Wash and soak chickpeas in cold water overnight or for 6-8 hours.

Once the chickpeas almost doubles in size, Wash and drain well and add this to the food processor or mixer.

Add onion + chilly powder + cumin powder + garlic + cilantro leaves + salt + flour and process until everything is coarsely ground.

Take a small mixture in your hand and try to roll it. It should retain its shape and not fall apart.

Transfer into a bowl and using fork, fluff up the mixture. Cover and refrigerate for 2-4 hours.

Shape it into small balls and deep fry on medium high heat till the falafel is brown, about 2-3 minutes on each side.
Recipe Notes
you can add 1 teaspoon of baking soda mixed with 1 tablespoon of water to the mixture after it has been refrigerated and before rolling into balls.
Fluffing up the mixture with spoon before rolling into balls yields a lighter texture too.
I tried both the methods and did not find significant difference.
If the mixture doesn't hold shape, add more flour, a tablespoon at a time.
I used small cloves of garlic. Garlic can be overpowering so use accordingly. Once you are done mixing, fry a small rounded portion. Taste and adjust the flavor accordingly.
1 cup of dried chickpeas when soaked yields about 2 and 1/2 cups of soaked beans.
Canned chickpeas doesn't yield the same result as dried chickpeas.
I liked the variations of falafel and trouble shooting tips on toriavey.com.