This brown banana bread is super moist with the taste of caramel. The brown sugar makes it so much better.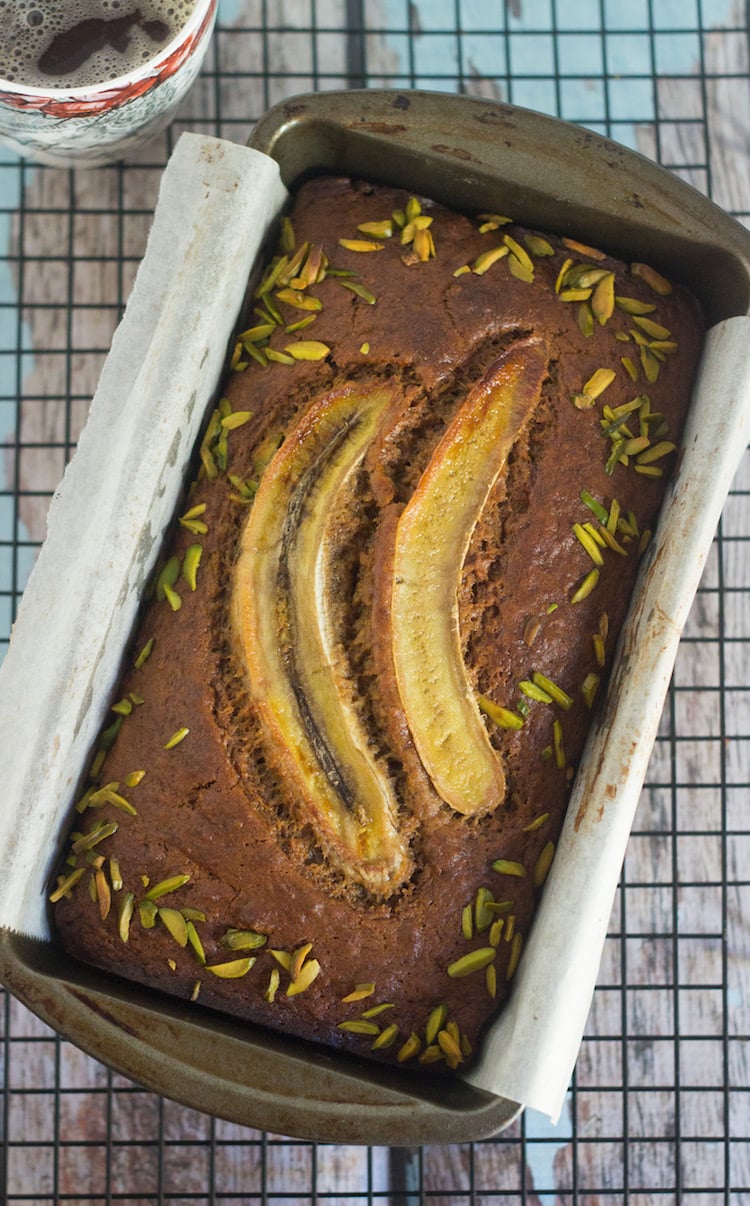 It's again a quick VIDEO RECIPE with step by step instructions. So, I hope you find it useful.
The worst thing about a banana is that it gets over ripe and once that happens there is no way you can eat it. On the other hand, the best thing is you can convert it into the bananas bread like this one or banana bread with homemade creme fraiche and chocolate chips (doesn't chocolate make everything better?) or vegan banana bread.
Banana muffins can make a quick lunch box idea as well. There are so many ways you can use this overripe fruit. I have also seen banana cookies on the internet.
How could I forget the banana cake? It is on the blog too and was one of the 1st recipes I posted. The picture doesn't do any justice to the cake because the cake is too good and the pic is bad. Apparently, I wanted to make it again and decorate it like a banana split dessert.
Imagine an awesome cake, frosted with whipped cream, some cherries on top and chocolate drizzle.
Wow! Hope I can cross that off my to-do list soon.
Now speaking about few amazing things in Dubai – Last week we visited the farmers market @Zabeel Park which has fruits and vegetables that are locally grown and from ripe organic farms. I have always been a big fan of the farmers market, and I find something magical about that place. Back in Orlando, we were regular visitors to the farmers market, and when we were planning to move to Dubai, I thought I would actually miss that.
I don't know if its the idea of strolling in cool weather after the scorching summer heat or the smell of fresh popcorn or freshly baked bread or homemade baked goods or sight of fresh vegetables and fruits or the picnic atmosphere that makes it more appealing. Maybe it's the mix of everything, but I just cannot stop going to that place.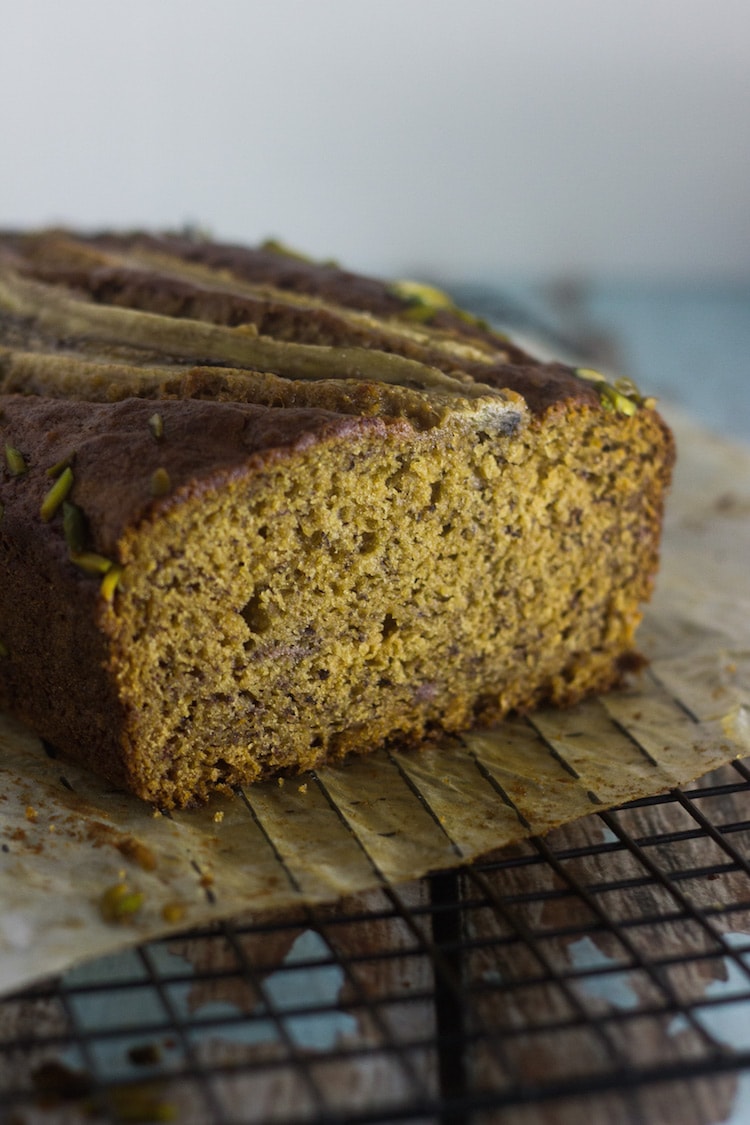 This banana bread is super moist, and the brown sugar makes it even better. In fact, it gives a slight caramel taste and smell.
It seems like banana adds super moistness to the bread. You can always toast it and spread some butter on it for added goodness.
This brown banana bread is a must try.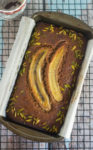 Brown Banana Bread
Ingredients
2

cups

240g all-purpose flour / maida

1

teaspoon

baking powder

1

teaspoon

baking soda

1/4

teaspoon

salt

1/2

teaspoon

nutmeg, cinnamon or cardamom powder

3

ripe bananas

1/4 cup(1/2 stick)( 50 g) butter

3/4

cup

38g tightly packed brown sugar

1/4

cup

50g white sugar

2

tablespoons

vegetable oil

1

large egg

1/2

cup

4oz(120ml) yogurt

1

teaspoon

vanilla extract

1/2

cup

walnuts or chopped pistachios
Instructions
Preheat the oven to 175 degrees Celsius / 350 degrees Fahrenheit.

Grease and flour a 9*5 inch loaf pan. Line with parchment paper.

Sift together flour + baking powder + baking soda + salt + nutmeg powder and keep aside.

In a large mixing bowl, mash the ripe bananas until no lumps remain.

To this add butter + brown sugar + white sugar and beat well for about 3 minutes.

Add vegetable oil and mix. To this add egg and mix again, then the yogurt and mix. (Mix only as needed)

Scrape off the sides, mix again and fold in the flour little at a time.

Use a spatula and stir only until the dry ingredients are moist. Fold in nuts.

Pour into a loaf pan. Sprinkle some pistachios and arrange sliced bananas if needed.

Bake for 55 minutes to an hour or until a skewer inserted in the center of the cake comes out clean.

Let it sit in the pan for 5 minutes, then transfer to a wire rack and let it cool completely before wrapping it up.