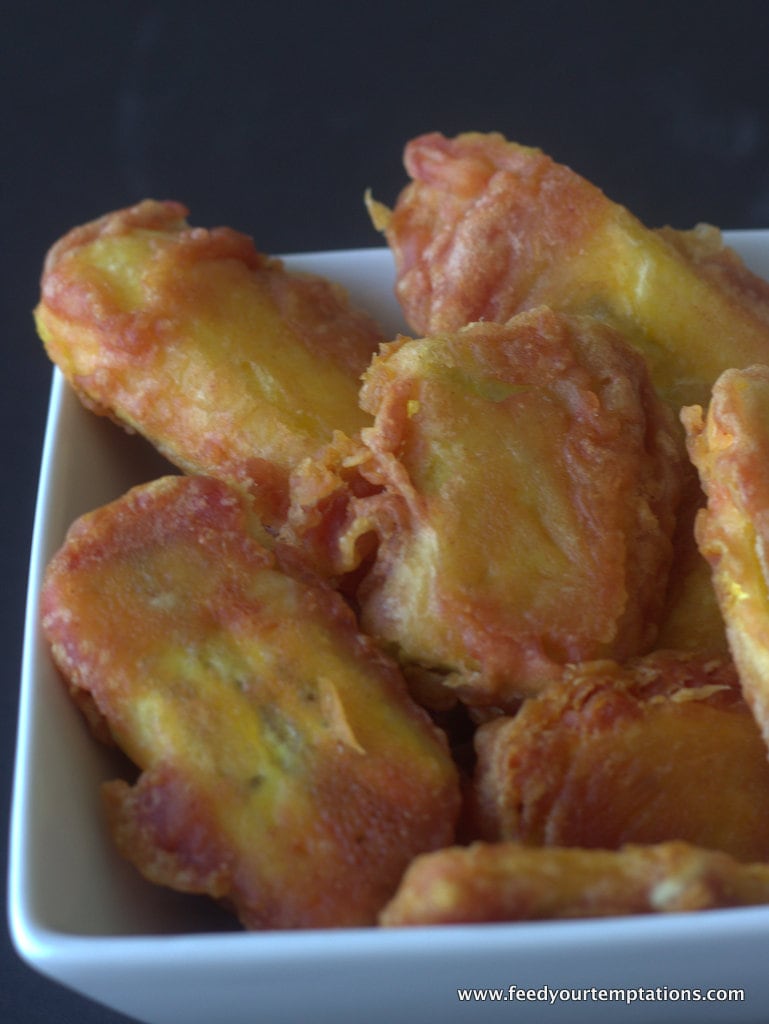 Ripe plantain fritters/param boli is a traditional evening snack from the southern state of India, Kerela. Ripe plantains are coated with all purpose/ maida and rice flour and deep fried in oil. Now, if you like the fried plantains, which you generally find at some fast food places, then you will love it. But if you don't like the idea of cooked plantains, then you may not like this. Kerala is known for its mouthwatering seafood, beautiful backwaters and greenery. Anthony Bourdain of food network had a whole episode covered on the amazing cuisine of this state. Red fish curry with tamarind and fish fry is  very common in this part of the world and is famous around the world.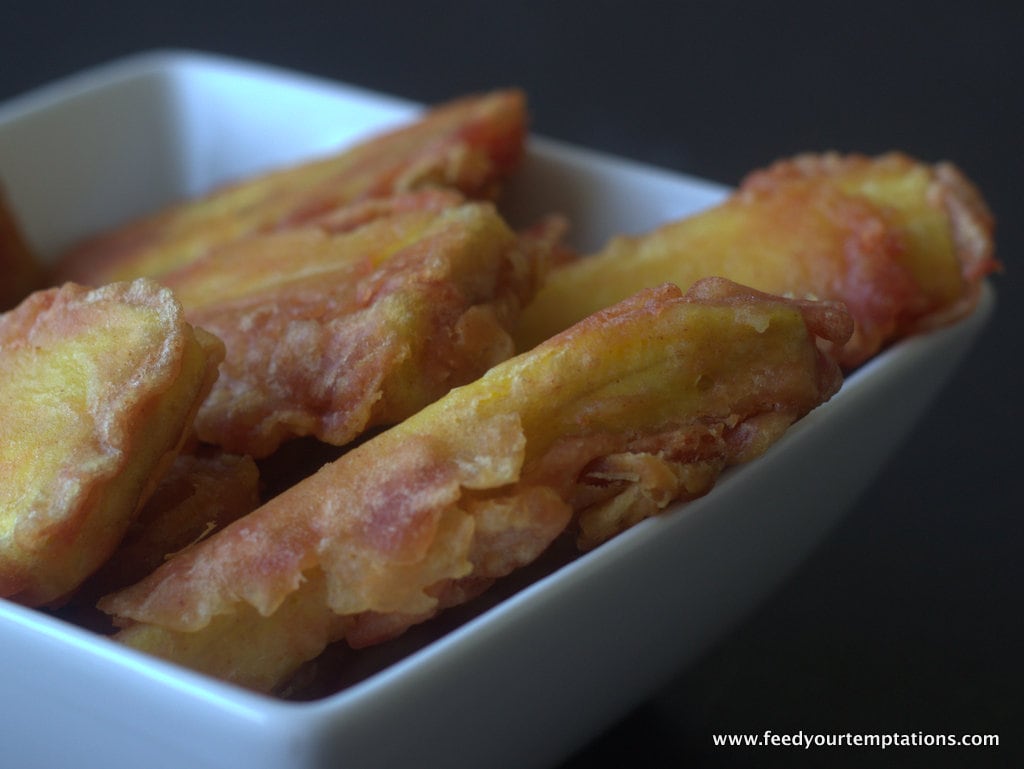 If you are looking for something spicy, tangy and sweet, then try the ginger chutney/puli ingi. I bet you cannot stop until you finish it.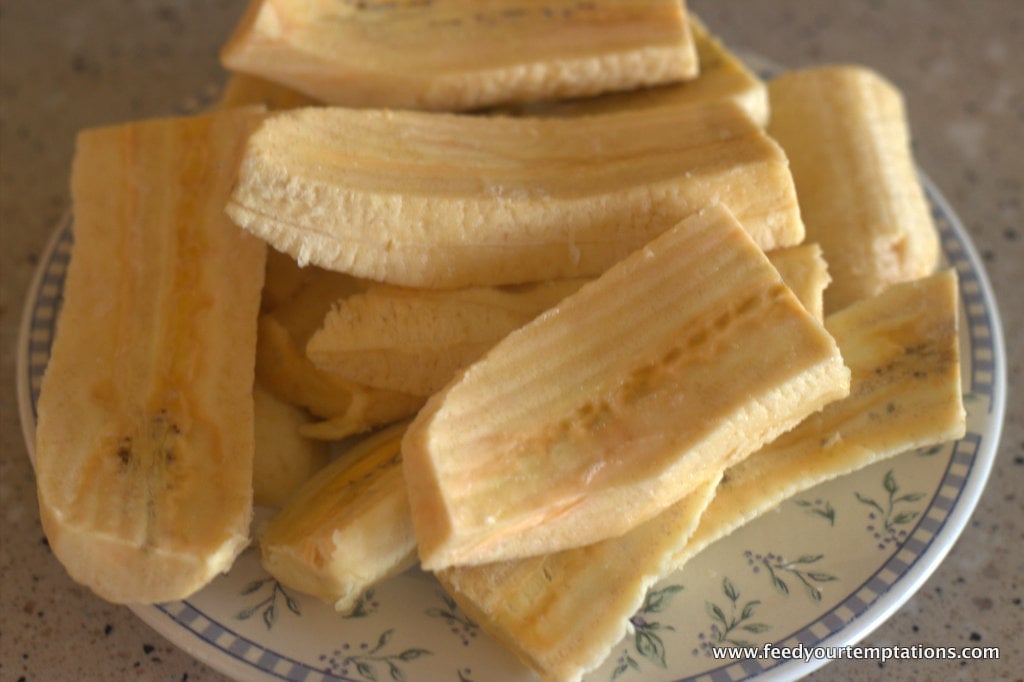 Cut the plantains horizontally and then vertically. Then slice each piece into two again. If this sounds confusing, don't worry, the shape doesn't have to be perfect. Just make sure its about half an inch thick and resembles somewhat above.
Its very important that the plantains are really ripe though. You can cover the raw plantains in a cloth bag, paper bag or paper and place it in a warm place to fasten the ripening process.  Growing up, I have seen raw fruits buried in stored rice in the barn to fasten the riping process.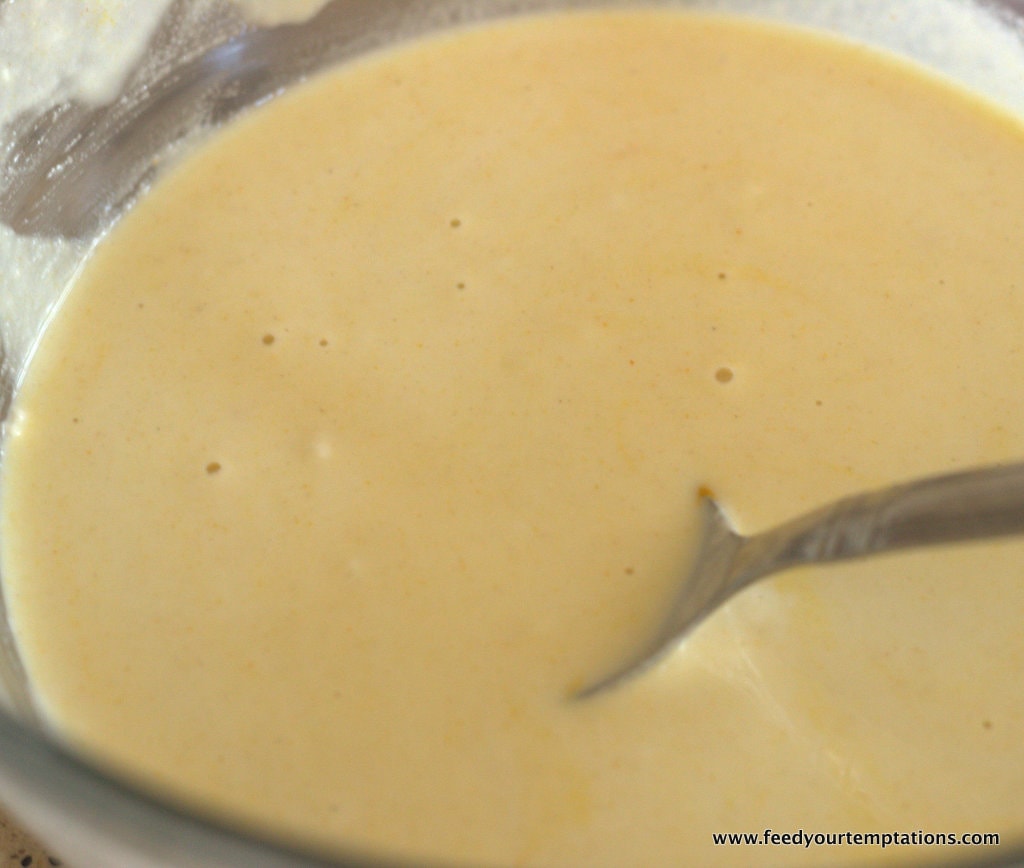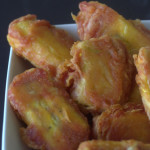 Plantain Fritters / Param Boli
Ingredients
3

very ripe plantains

1/2

cup

All purpose flour/maida

1/4

cup

rice flour

1/4

teaspoon

baking soda

1/4

teaspoon

salt

1

tablespoon

sugar

1/2

teaspoon

turmeric powder

1/2

+ 1/8 cup water

Oil for deep frying
Instructions
Cut the plantain horizontally, then cut in the center. Further slice each piece into two. Check image. (It doesn't have to be perfect, but 1/2 inch long slices would be ideal).

In a bowl, mix the dry ingredients well. Add water and create a slightly thick batter.

Heat oil in a pan on medium high heat. Once the oil is hot, dip the plantain in batter, coat well and place it in the oil. If the outer layer starts browning fast, reduce the heat to medium. Fry everything till the coating is golden yellow. Drain on a paper towel.
Recipe Notes
When frying, do not overcrowd the pan.
You will know the oil is hot when you add a drop of batter into the oil and it sizzles.
Use ripe plantains only. The plantains peels easily if its ripe.
To fasten the ripening process, place the raw plantains wrapped in paper, paper bag or cloth bag in a warm place.