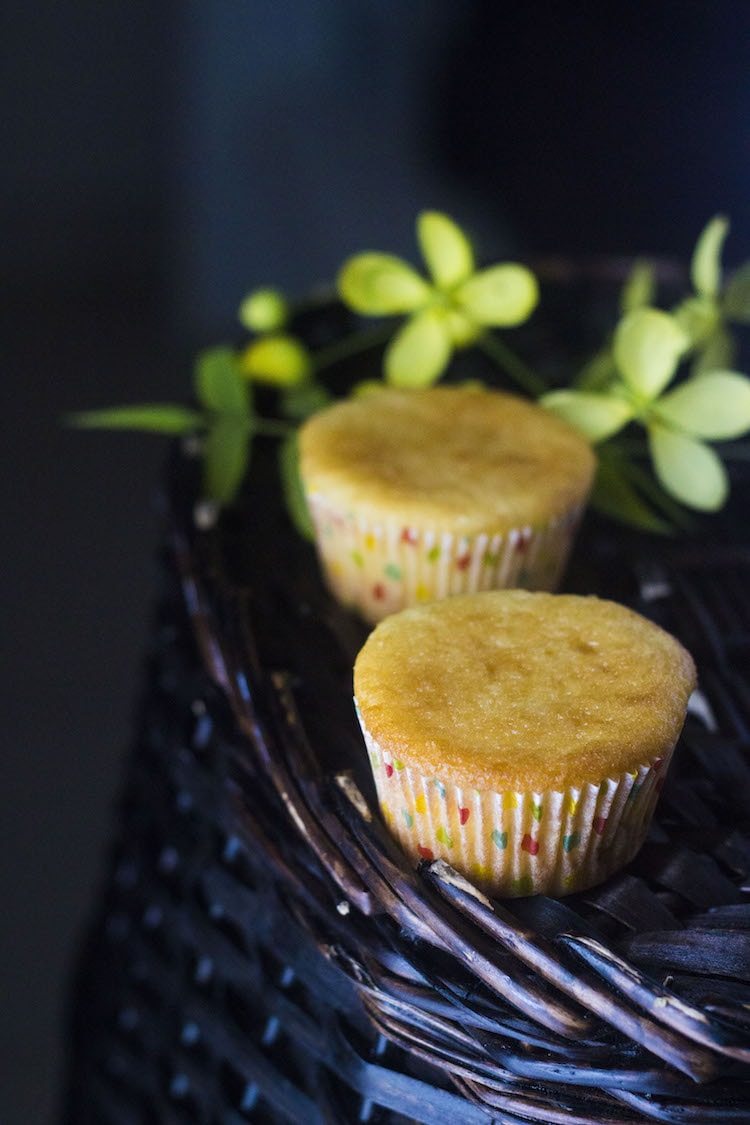 Its not everyday that you seem to notice the beauty of the things around you, say the beautiful flowers growing along the sidewalk or bunch of basil plants.  During an evening walk, Agnel and I were surprised to see the golden shower tree (Konna) with its beautiful flowers, the different colors of periwinkle, the flowers of the neem tree and we were really thankful that we get to live in a little oasis in Dubai. I was surprised that it being our routine jogging track we never noticed it. When we were planning to move from Orlando I thought I would miss looking out of the window and seeing the greenery, but I am glad I don't.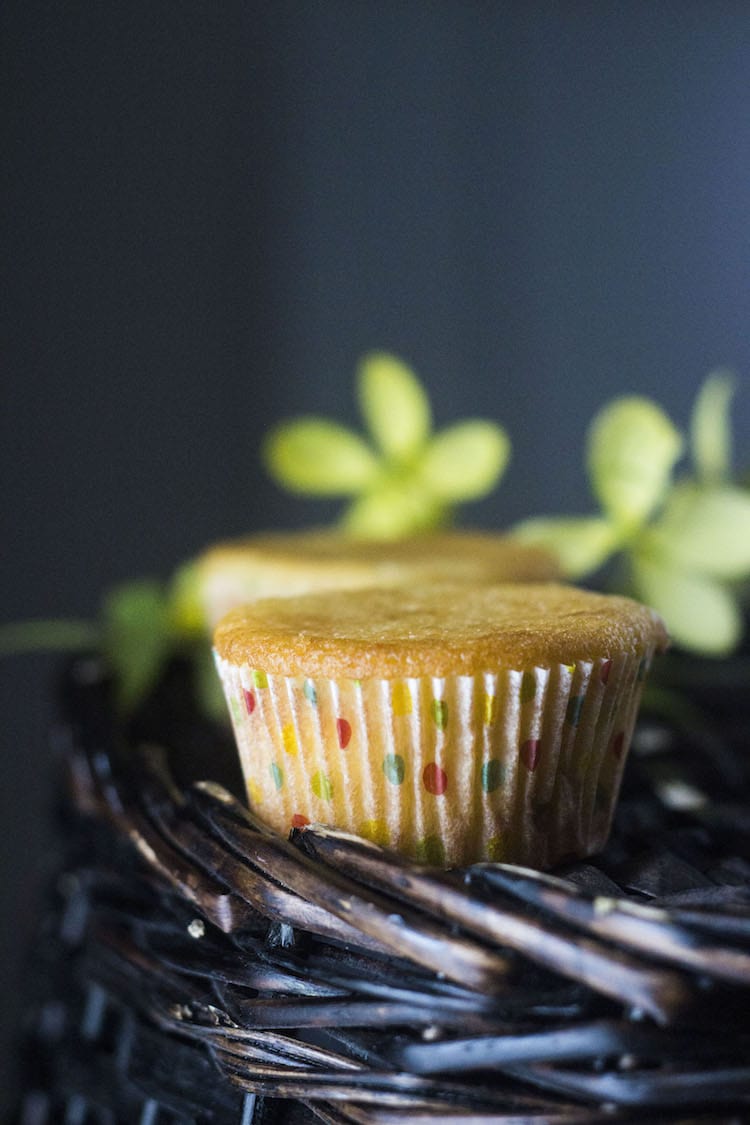 I  couldn't resist bringing some flowers home and since I was so mesmerized by the beauty of it that I had to use it in the background. I though it pairs well with pineapple cupcakes.
Now, lets get into this post and tell me if you can resist a good pineapple cake? If your thinking no, then you wouldn't be able to resist this super moist pineapple cupcakes with pineapple puree.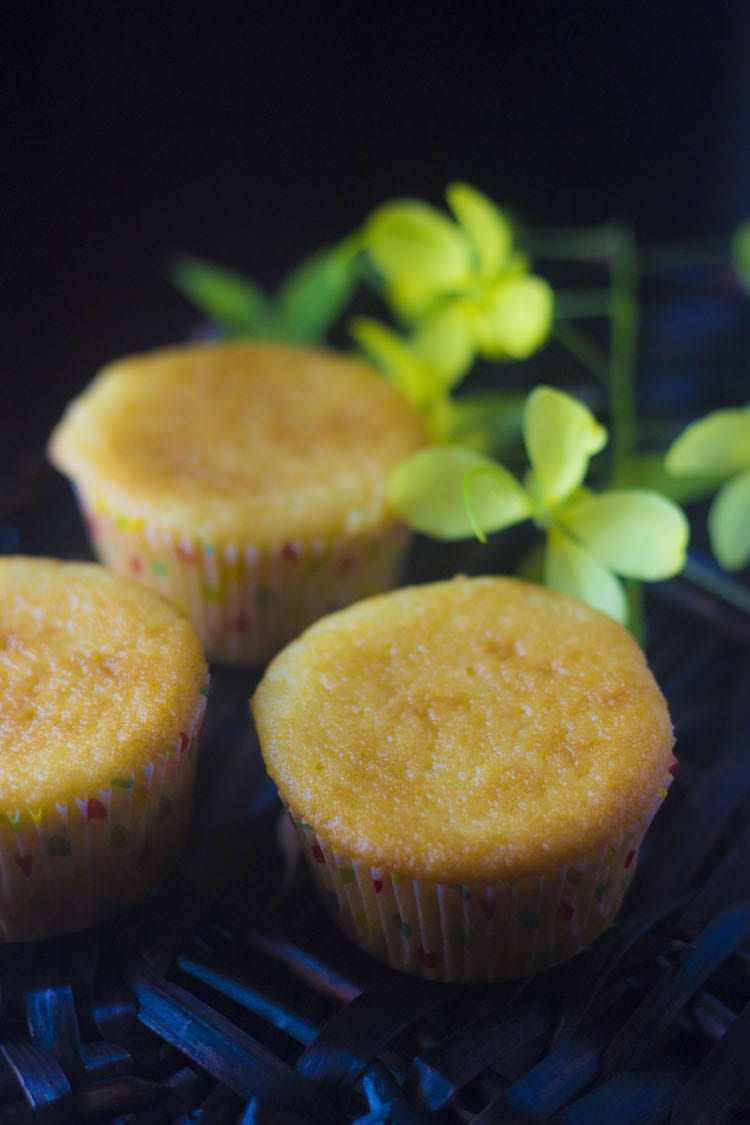 If you are looking for recipes which uses real fruits then Orange Muffins is a must try – Believe me when I say, its as orangy as  an orange muffin can get. Everyone just seems to love this one. Check out the comments if you want to be sure.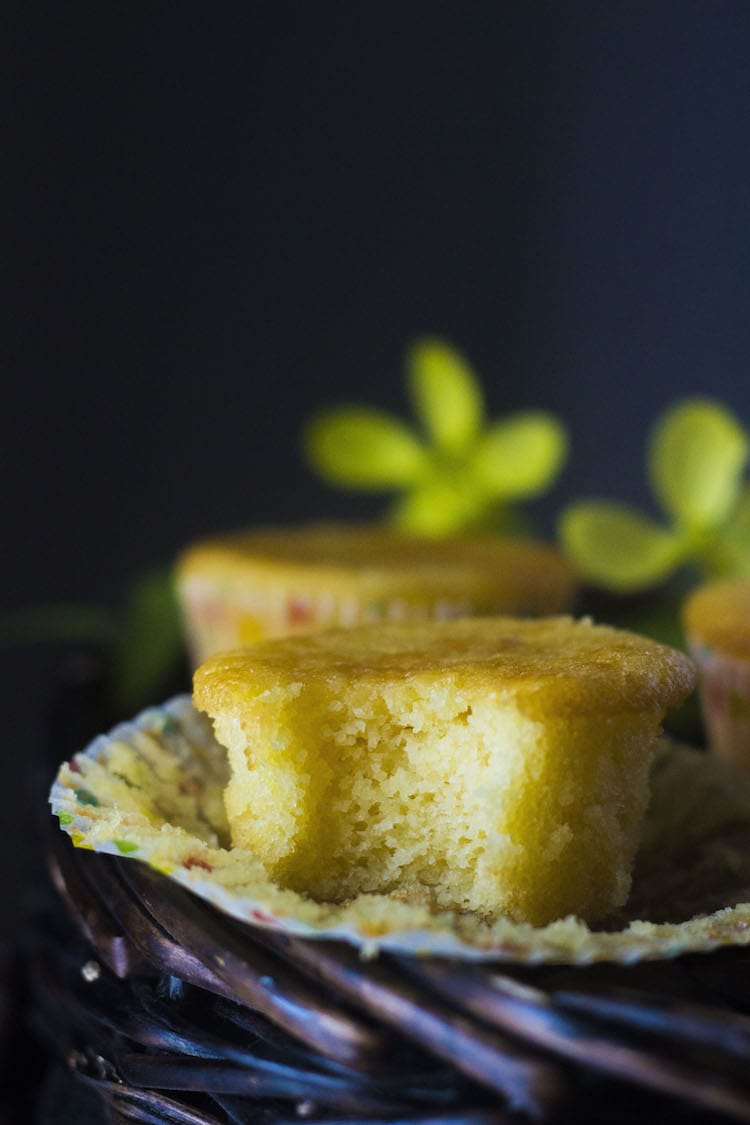 Also don't forget to check out the pineapple upside down cake.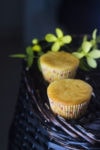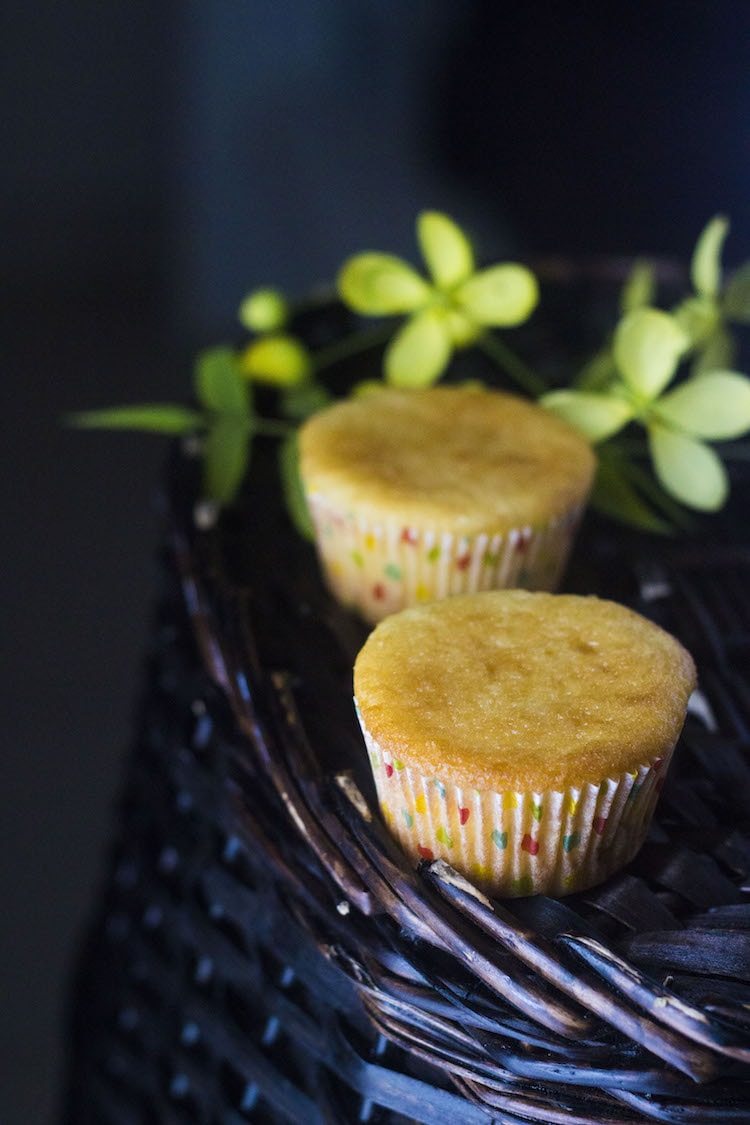 Pineapple Cupcakes with real Pineapple
Ingredients
1

and 1/2 cups

180g all purpose flour

1

teaspoon

baking powder

1

teaspoon

baking soda

1/2

teaspoon

salt

1/2

cup

1 stick, (113 g) butter

1

cup

200g sugar

2

large eggs

1

teaspoon

vanilla extract

3/4

cup

180ml thick yogurt or greek yogurt

1

cup

pineapple puree

from 8 slices
Instructions
Preheat oven to 175 Degrees Celsius/ 350 Degrees Fahrenheit.

Sift together flour + baking powder + baking soda + salt and keep aside.

Beat butter + sugar until soft and fluffy.

Add eggs one at a time, scraping off the sides and beat well but do not overbeat. Add vanilla extract and mix well.

Add yogurt and mix again.

To this add flour little at a time and mix well only till everything is incorporated. Now add the pineapple puree and mix again.

Divide the batter into muffin pans and fill only until 3/4th full.

Bake for 20-25 minutes or until a toothpick inserted in the center of the cupcake comes out clean.