Blueberry Lemonade recipe from scratch
We all look for something quick and easy to make that doesn't get too overwhelming to put together, especially on a hot summer day when you are trying to cool off and escape the heat! This easy 4-ingredient blueberry lemonade recipe from scratch couldn't get any easier!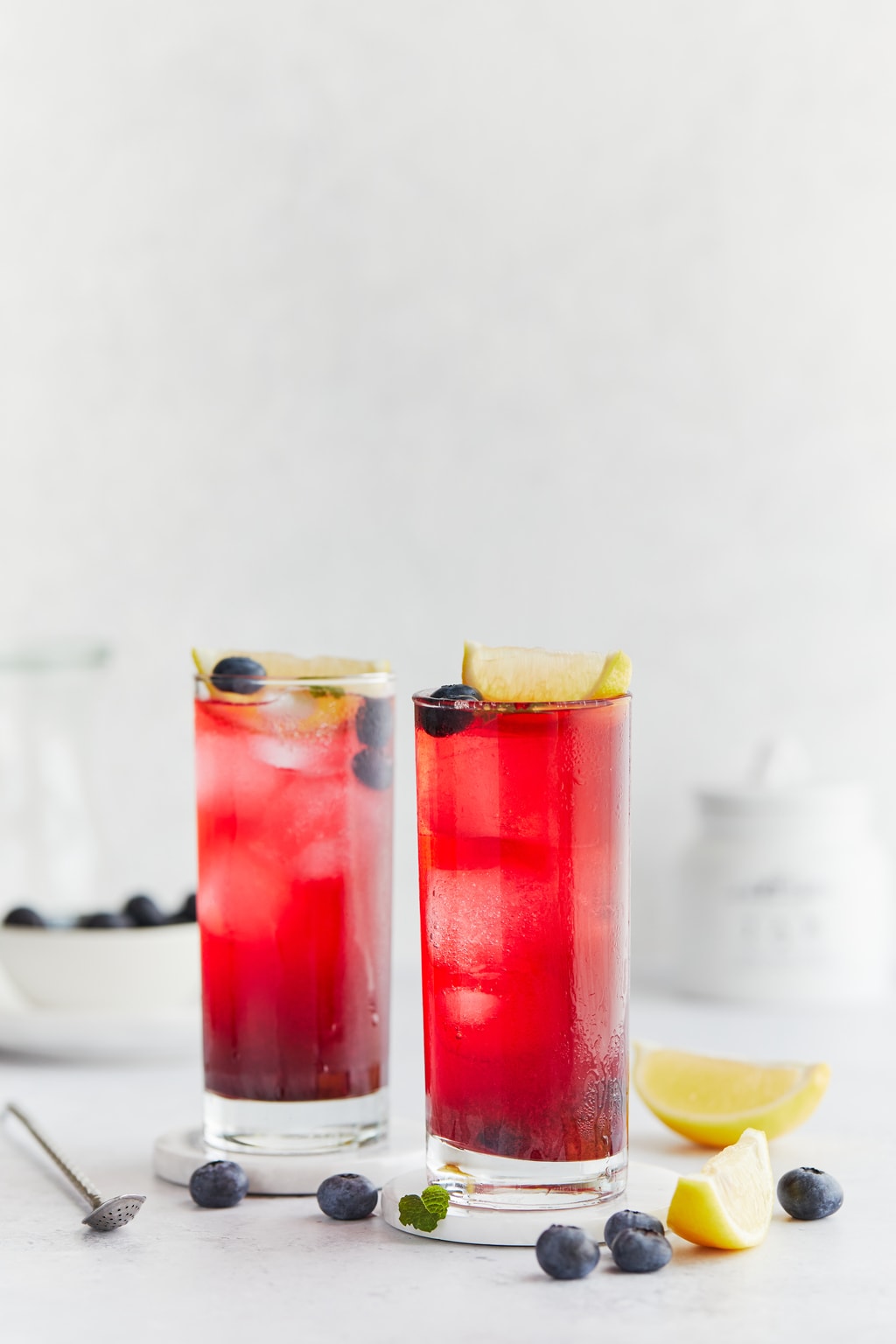 When you are reading this post I will be halfway around the world from my usual location.
I should be in Kerala, the southern state of India, also known as God's Own Country. Follow me on Instagram to get a glimpse of the culture, food, and beauty of the state I call my own, a place so close to my heart, a place my genes hail from, a place I have my beautiful childhood memories from, a place where I wished time stood still so that my vacation never ends, a place that National Geographic Traveller magazine voted as one of the 50 must-see places in the world.
Although you don't find blueberries in Kerala, I have scheduled this blueberry drink post from the sunshine state of Florida.
Enjoy this easy refreshing, vibrant summer drink or strawberry lemonade while planning your summer activities.
Stay Hydrated!
In search of more delicious quick summer drinks? Check out similar recipes for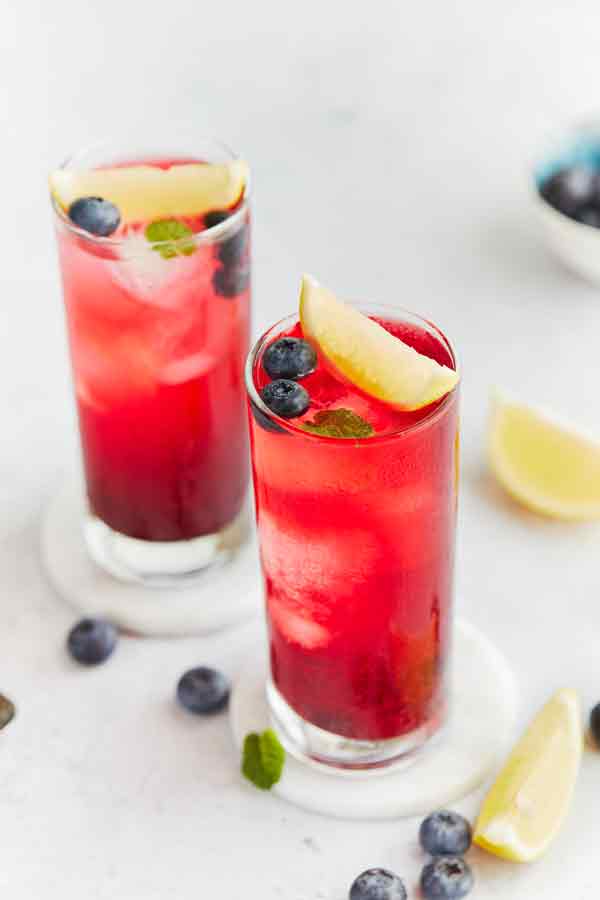 Blueberry lemonade juice
Suppose your kids are obsessed with store-bought powdered packets of flavored lemonades, and you are wondering how to achieve the same tangy and fruity taste at home without the addition of any artificial coloring and flavors. In that case, this sweet and tart blueberry limeade recipe is all you need! It is made from scratch using fresh blueberry simple syrup, freshly squeezed lime, and sugar!
Just adjust according to your taste buds; want it sweeter? Add honey or sugar if you like. If you like tartness, squeeze in a bit more lemon! You could switch the blueberries to any berries that are handy. Don't forget to save some berries for garnishing with some thin wedges of lime.
What can you mix with blueberry lemonade?
Tip: If your kids are too obsessed with soda, add soda or sparkling water to get that fruity and bubbly taste!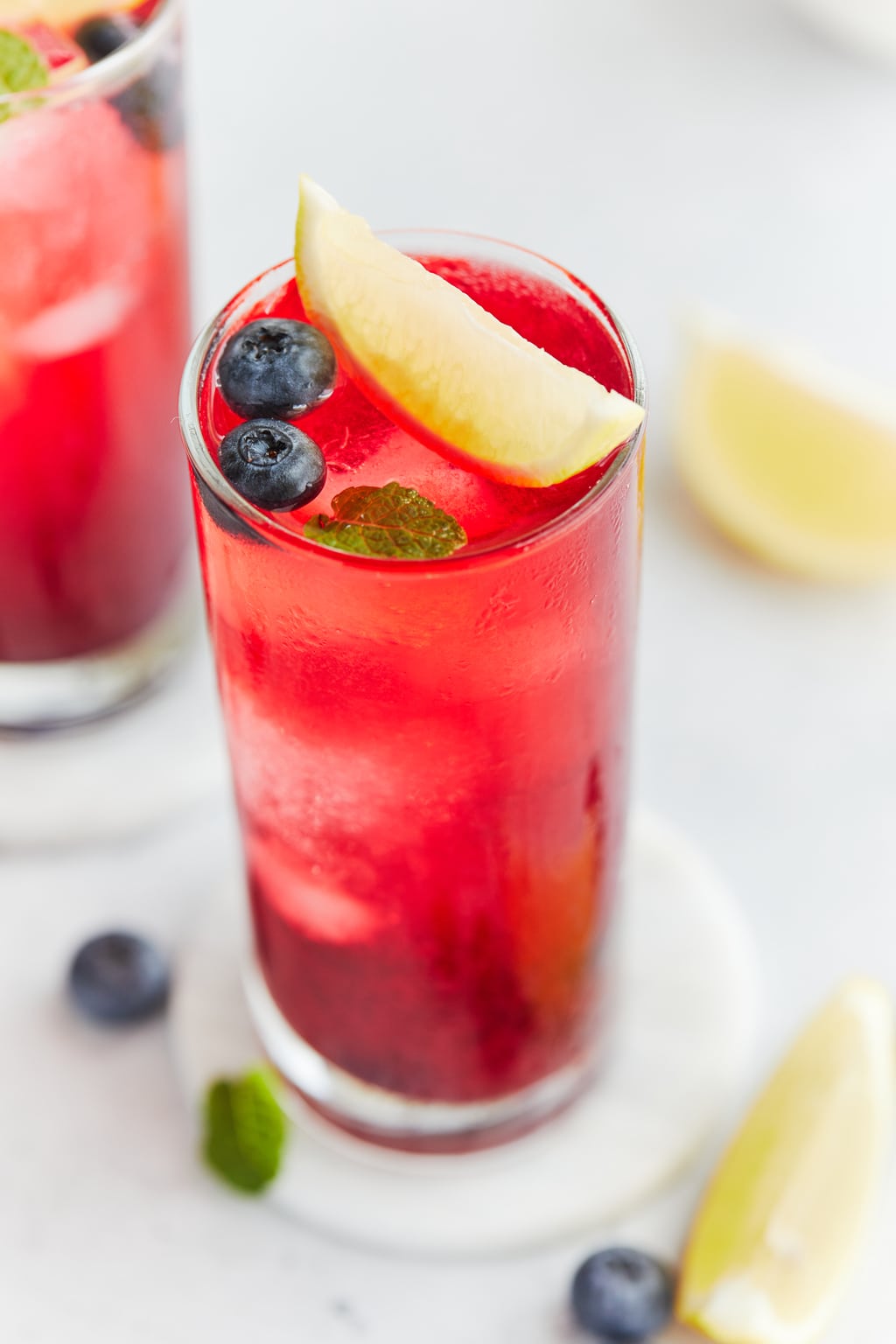 How to freeze blueberries?
Blueberries aren't always in season, but you can easily freeze them for later!
Rinse them well and dry them thoroughly using a kitchen towel

Place them on a single layer of a baking sheet and place them in the freezer. It should not stick together.

Once frozen, transfer to a resealable bag.

Thaw them on the day for a while and add water as required or blend them as it is in their frozen form if it's a smoothie.
Tip: You can also freeze the concentrated blueberry puree and keep lemon juice squeezed in your fridge. So, you can have this delicious and refreshing drink anytime you want without any hassle by just mixing water and sugar.
How to make simply blueberry lemonade?
Suppose you want that pretty purple lemonade that you see in stores. Then there are no surprises here. This recipe is the closest you can get and takes no time in preparation.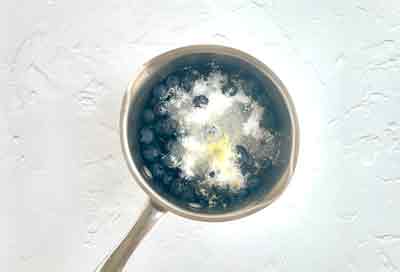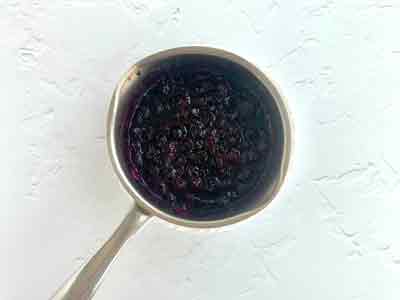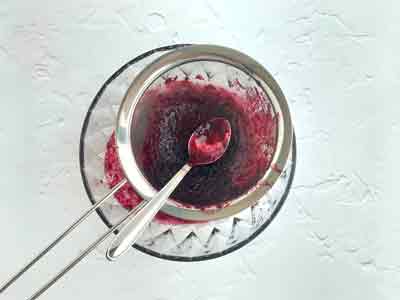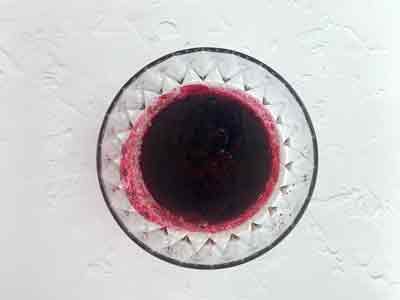 Cook the blueberries with sugar and lemon juice. Let it simmer for a while. Strain it and use it to make this awesome drink.
Blueberry Lemonade Vodka
Add mint to a shaker and muddle it. Now add ice, vodka, blueberry syrup, shake vigorously for 30 seconds, and pour into a serving glass. Add ice and top with lemonade. Garnish with mint leaves, blueberries, and lemon slices.
Can lemonade be sugar-free healthy summer drinks?
Although traditional lemonades contain sugar, there is always an alternative method if you aren't ready for a cheat day. Here are a few recommended alternative to sugar sweeteners
1) STEVIA
2) Pure cane
3) Monk fruit
Tip: If you aren't a fan of sweeteners or don't have it in handy, you can substitute sugar with honey which goes wonderfully with blueberries. Sugar has a higher GI value than honey, meaning that honey does not raise blood sugar levels like sugar. Also, as honey is sweeter than sugar, you need a lower quantity of it as well.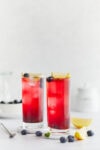 Blueberry Lemonade Recipe | Blueberry drink
This easy 4-ingredient blueberry lemonade recipe from scratch couldn't get any easier! You can also use red or black grapes instead of blueberries. Cooking times will vary.
Keyword:
blueberry drinks, blueberry lemonade recipe, blueberry recipes, summer drink recipes
Ingredients
1

cup

blueberries

1/2

cup

sugar

3

tablespoon

lemon juice, divided

1

tablespoon

lemon zest

1

tablespoon

water
Instructions
Wash the blueberries well, drain it and add sugar + 1 tablespoons lemon juice + 1 tablespoon lemon zest + 1 tablespoon of water to blueberries and place it on medium high heat. Once it starts bubbling, turn the heat to low and let it simmer for about 10 minutes.

Strain the syrup through a fine mesh. Let it cool completely before using.

Add 2 tablespoons of syrup to 1 cup of water, throw in some ice and mint leaves, reserved lemon juice and serve. (Taste and adjust the sweetness as needed by adding more syrup.) The color of the lemonade will also depend on how much syrup you add.

You can also store the syrup in an airtight jar in the refrigerator for couple of days.