This easy STRAWBERRY LEMONADE RECIPE is absolutely refreshing and is very easy to put together. It only takes under 30 minutes.
On a trip to Colorado we had rented a cabin up on the mountains. It was not the peak of winter and there was some snow on the side of the road. The cabin we rented had the old style pipe room heaters so it was not that efficient. Agnel and I were layered in warm clothes and yet we couldn't stand the cold inside the cabin, not to mention a step outside of the cabin made us shiver like crazy. We tried increasing the heat and did everything we could possible do but then eventually we had to call the front desk for assistance. An elderly lady in her 70s came wearing only a thin sweater. Looking at the way we were dressed and still shivering she asked, 'where are you from?'.
When we said Florida, She goes, 'Oh! Now I understand :)'.
In Orlando We get our jackets and boots out when the temperature is in 60s. Yeah even when our friends who are visiting from North are wearing flip-flops :).
Its getting warm here and now its time to pack those winter clothes, fire up the grill and serve this refreshing Strawberry Lemonade.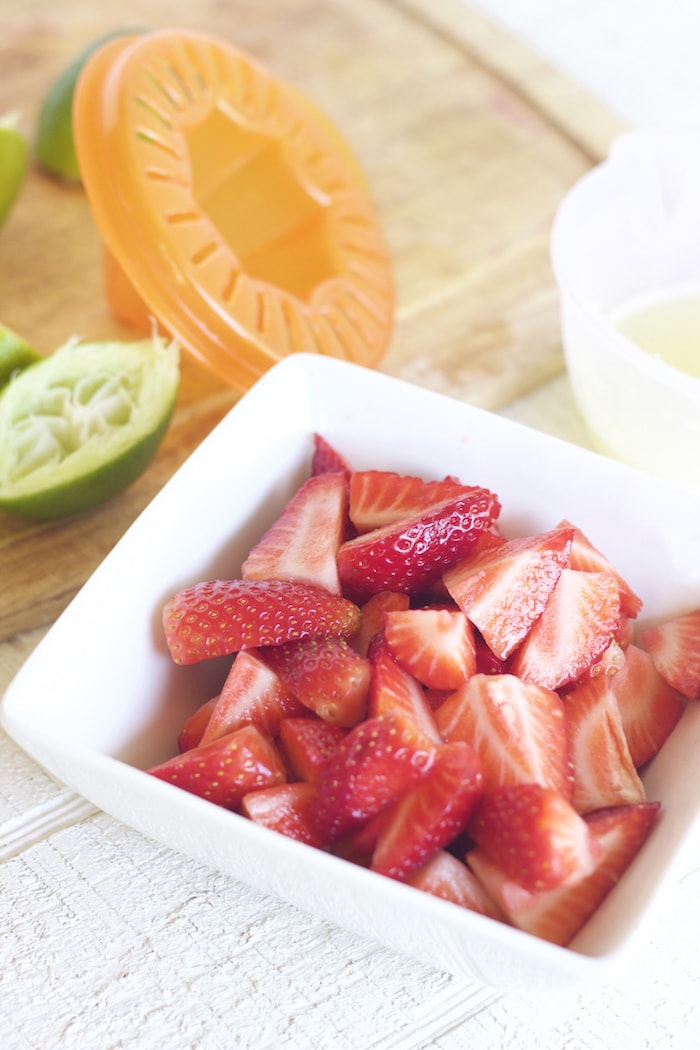 Its also the time to get those Ice-cream recipes out which who have saved for summer. If you looking for some easy recipes then you can never go wrong with blueberry ice-cream and easy mango ice-cream without an ice-cream maker.
This strawberry lemonade is so easy to put together and can be made unto a day in advance.
You can also add alcohol or substitute ginger ale or sprite instead of water.
Strawberry Lemonade
Ingredients
1/2

cup

lemon juice

from 4 lemons

1

and 1/2 cup strawberries

pureed (1 cup puree)

1/2

cup

sugar or to taste

4

cups

water
Instructions
Puree the strawberries and strain it to get a smooth puree. Keep aside.

In another bowl, add lemon juice + sugar and mix well till the sugar dissolves. Add the strawberry puree + water to the lemonade. Taste and adjust the sugar or water as needed.

Refrigerate or add some ice cubes before serving.
Recipe Notes
This can also be made a day in advance.
Before serving, add ice cubes and some lemon slices.
You can also add alcohol or substitute ginger ale or sprite instead of water.