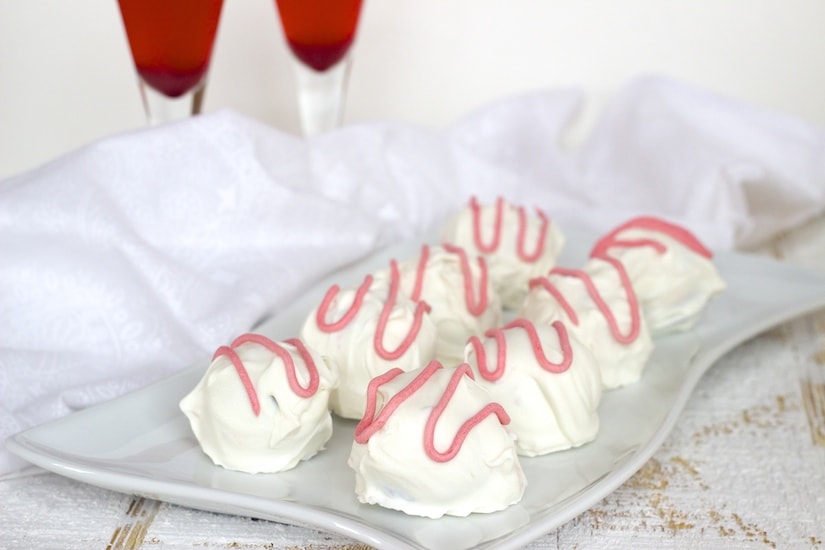 The stores are already full of Christmas decorations and related stuff and it started even before the halloween was over. More over, only after a few days, I see Christmas trees and wreath on sale. I thought to myself, 'Really, isn't it too early to put out those things'. But then it feels good that the spirit of holiday is here. This being the best time of the year, it doesn't hurt to start the celebrations a little early so that we can enjoy the time a little longer.
These red velvet cake pops/truffles are ideal for christmas. White and red. You can't beat that. If you can add more color and change the pink to red then it will be all the more merry. Cake pops makes perfect portion size desserts.
If you like to frost cakes, you are often left with some frosting and the crumbs after levelling the cakes. The leftover portions can be converted into cake truffles or cake pops. To cut down on time you can also use a box of red velvet cake mix or any cake mix for that matter. Although I am from scratch kind of person, I make an exception with the brownie mixes or store brought brownies to make brownie truffles. When you are having people over and there are already so many things on your to do list, it doesn't hurt to follow shortcuts. Isn't that better than stressing yourself?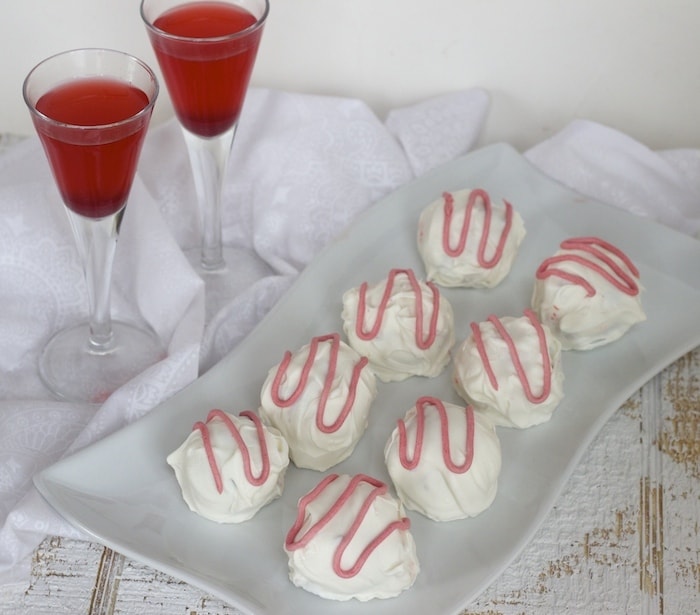 As much as its fun to have people over and cook for them, it can be so much to handle when you have to worry about getting things done. You are the host and you want everything to be close to perfect. Thats when putting the appetizers together and freezing them couple of weeks in advance and simple desserts like the pot de creme (no bake chocolate pudding) comes handy.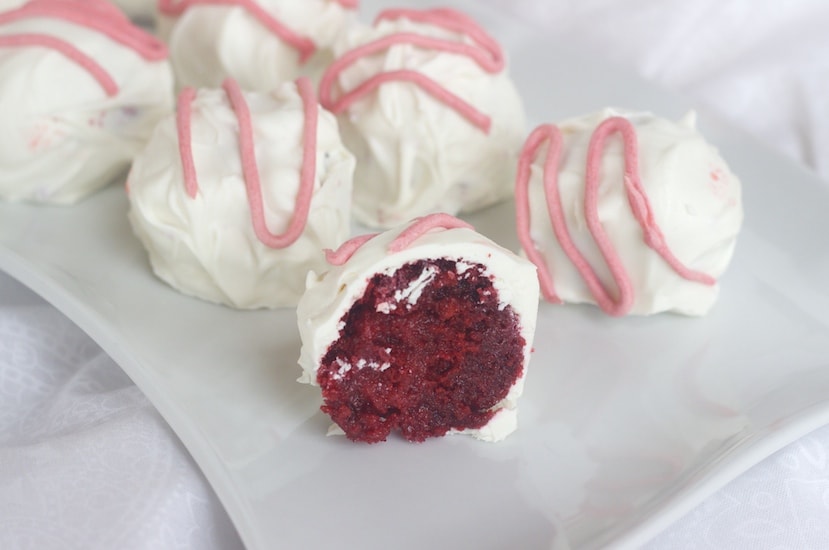 I kept the candy coating a little thick for uneven surface. If you want a smoother surface, stir the candy well and make sure it is completely melted and smooth before dipping the truffles.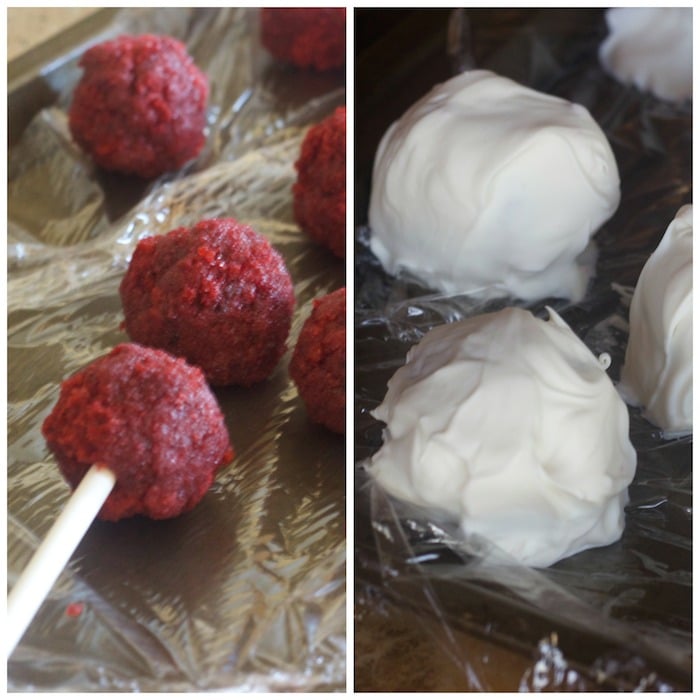 You can insert a cookie stick or candy stick once you from balls.
Oil based red velvet poke cake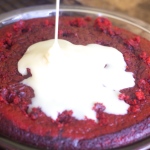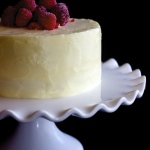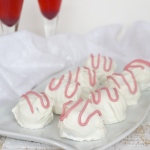 Cake Truffles / Cake Pops
Ingredients
2

and 1/2 cups

about 1/2 pound cake crumbs

1/2

cup

cream cheese frosting

12

oz

340 g milk chocolate candy coating / white chocolate bar

few drops of red color
Instructions
Crumble the cake into a mixing bowl. Add few tablespoons of frosting at a time into the bowl and mix well till the ball starts holding its form.

Roll into small balls and keep it on a tray lined with plastic wrap. Place it in the refrigerator for 20-30 minutes or in the freezer for 15 minutes for the balls to slightly chill.

Just when the truffles are ready to be coated, add the white chocolate chip to bowl and microwave it for about a minute, stirring every 30 seconds.

Place the balls on the spoon and dip it in white chocolate and place it on the tray.

To decorate, add few drops of red color to the remaining white chocolate. Fill it in an icing bag and cut a small tip. Drizzle over the truffles.