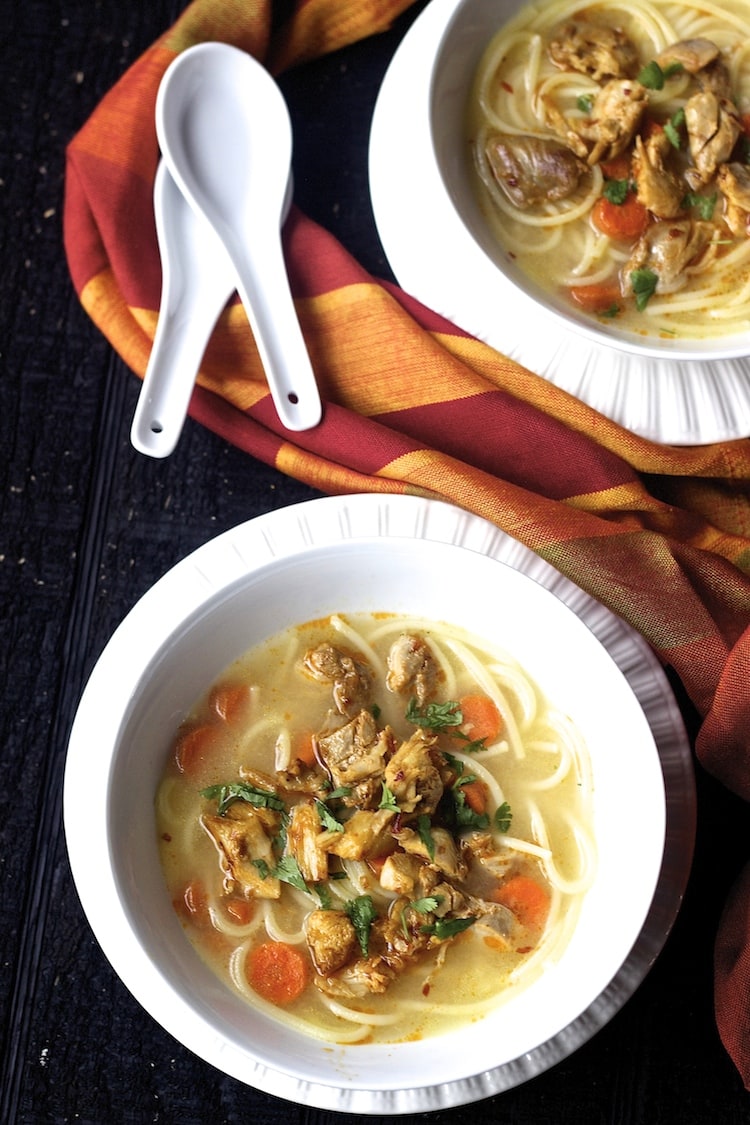 I had everything planned for the next few days. A wellness and vaccination for my son, a shopping list, a birthday party which we did not want to miss plus many more. That night my dream state came to an end when I felt my son tossing and turning and terribly congested. You might know that feeling when your child is having difficulty breathing and its as if you are congested too. After starting a humidifier  and rubbing some decongestant, my mind just crossed off all the things on my current list and all of a sudden new list started forming.
The 1st thing on the list was to make a chicken soup. I have trouble deciding what to cook on a daily basis and I know many of you might face the same problem too. Planning what to cook takes more time and pressure that the actual cooking process. But whenever Nivaan is sick or comes up with a cold there are few items on my list I know for sure he will have without putting up a fuss.
Chicken soup, tangy tomato and tamarind rasam (Nivaan calls it red soup), Kanji (Rice soup made with boiled rice) and warm oatmeal are few of his favorite things even during those fussy times. The best things about these foods are it will keep you hydrated, give energy and you will enjoy it when you taste buds are gone for a toss.
Thats how the idea of this soup creeped up in the middle of the night.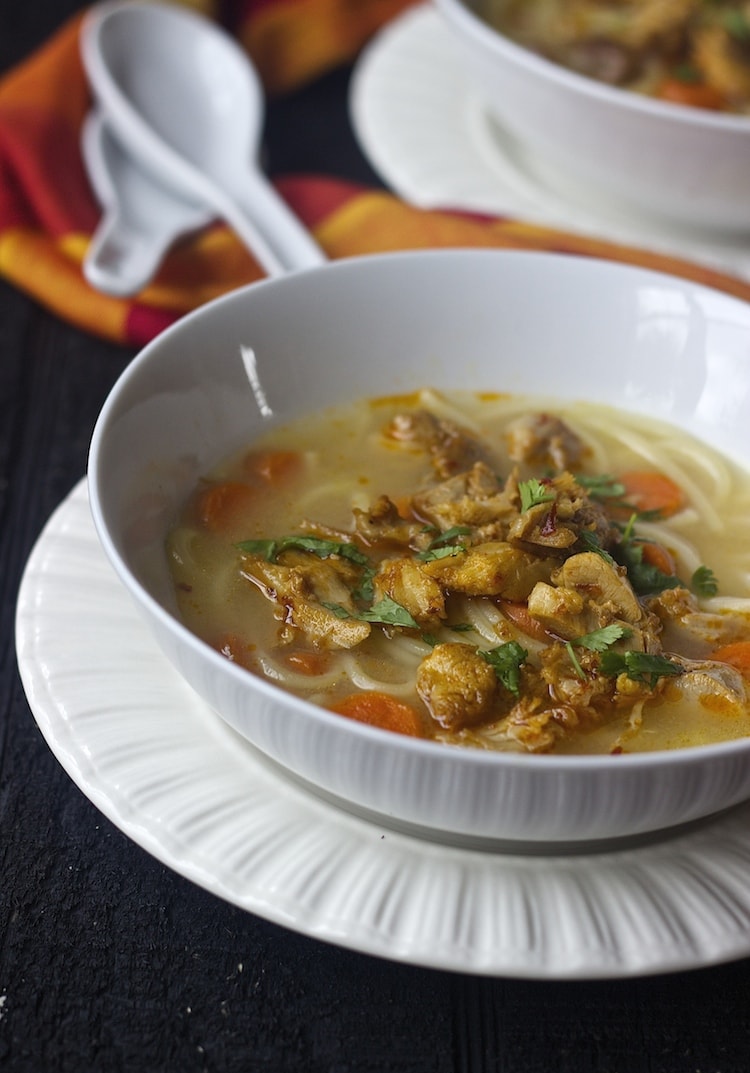 The noodles and carrots makes its a complete meal in itself. Nivaan loves carrots and is obsessed with Orange color. Did I mention, he started eating carrots because he wanted orange pee pee :). At this age fooling them can be really fun. If that involves making them eat healthy then thats even better.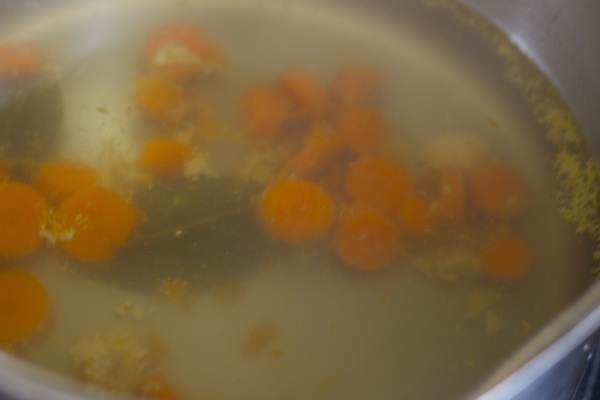 Its good to have store brought chicken stock handy for those moments when time doesn't seem enough. But if you can make your own stock, nothing can be better. You control the sodium and keep it preservative free. Once you have the stock, all you have to do is add a chicken breast, few of your favorite veggies, a bay leaf or two for flavor and let it simmer on low for about 30 minutes. Sprinkle some salt as needed.
You can also make a large batch of stock or soup and freeze individual portions for later use. Using a slow cooker when you are not in a hurry is a great idea.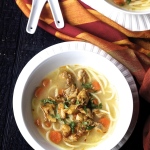 Chicken soup
Cook time reduces if you have chicken stock handy
Ingredients
CHICKEN STOCK
1

chicken breast or thighs

6

cups

water

2

medium carrots

sliced

2

bay leaves

salt to taste
SPICES and noodles
Noodles or spagetti

about 1 cm in diameter

1

teaspoon

oil

2

crushed or finely chopped garlic

1

teaspoon

sambhal or red chilly paste

1

teaspoon

soy sauce

1/2

teaspoon

pepper powder

salt to taste
Instructions
FOR THE STOCK:
Add the chicken + water + carrots + bay leaves + salt in a pot and place it on high heat. Once the liquid comes to a boil, reduce the heat to low so that the liquid only lightly simmers till the chicken cooks, about 30 minutes. Take the chicken out on a cutting board and cut it into cubes.

COOKING SPAGETTI or NOODLES:

Add spaghetti or noodles directly to the stock and cook it till the required firmness. One done, take it off the stove and divide it into serving bowls. Since I used white whole wheat spagetti, I added it directly to the stock.

If you are using other noodles and worried about the starch, cook the noodles separately with some salt. Divide the chicken stock into bowls, then add the cooked noodles.

FLAVOR THE CHICKEN:

Add oil in a pan. Add crushed garlic. Add sambhal, soy and pepper. Once it simmers, add the cut chicken and toss it till the chicken coats well with the sauce. Add it over the soup and noodles.

Garnish with some cilantro or finely chopped scallions/green onions.
Recipe Notes
Once the chicken breast cooks, take it out of the pot. If it stays too long, the meat can become rubbery. To avoid this you can also you chicken thigs with skin.