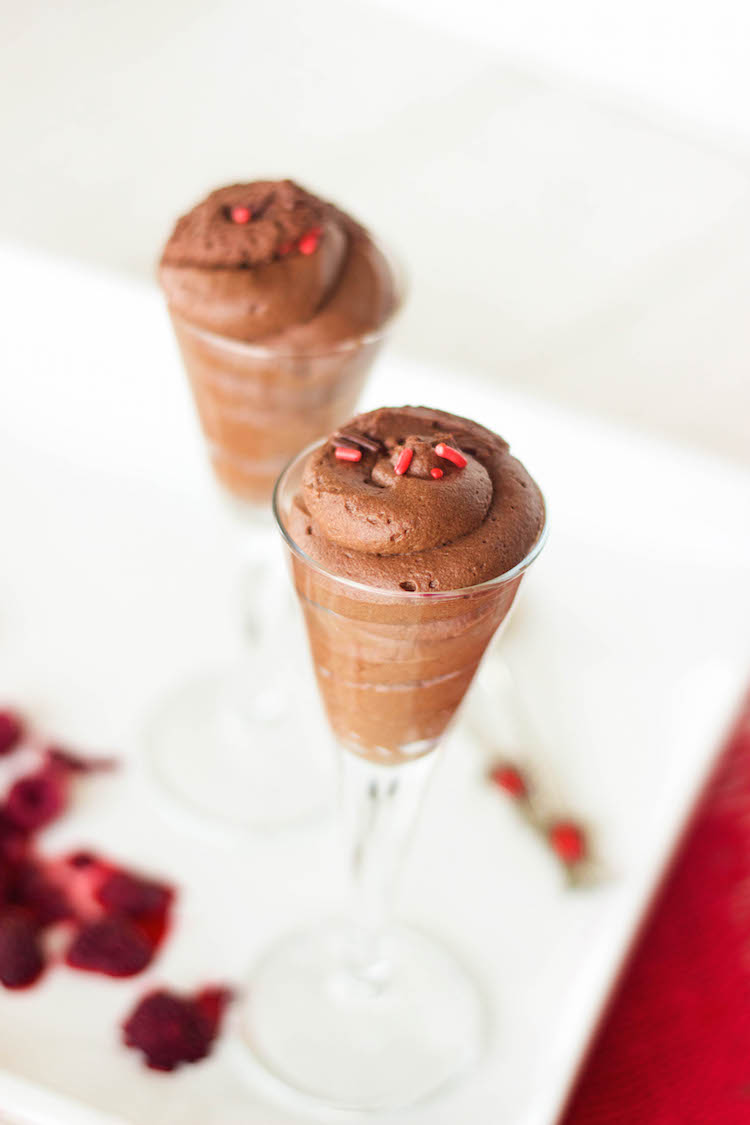 Let this week be about chocolate and only chocolate. So here is an easy chocolate mouse recipe which is light, airy  and chocolatey. Making something for the V day shouldn't be about spending lot of time in the kitchen. It should be something which you can whip up in 10 minutes and a day in advance.
If you are pressed on time, the mousse, rum balls, pot de creme and no bake Tiramisu can be a good option.
I realize that the more your put your brain to work the more non-stop it goes. The constant surge of new thoughts and ideas can drive you crazy sometimes. The sleepless nights when you are tossing and turning and suddenly you think of a new marinade or a new recipe idea and at such times you wish you could stop your neurons from firing when all you need is a good sleep.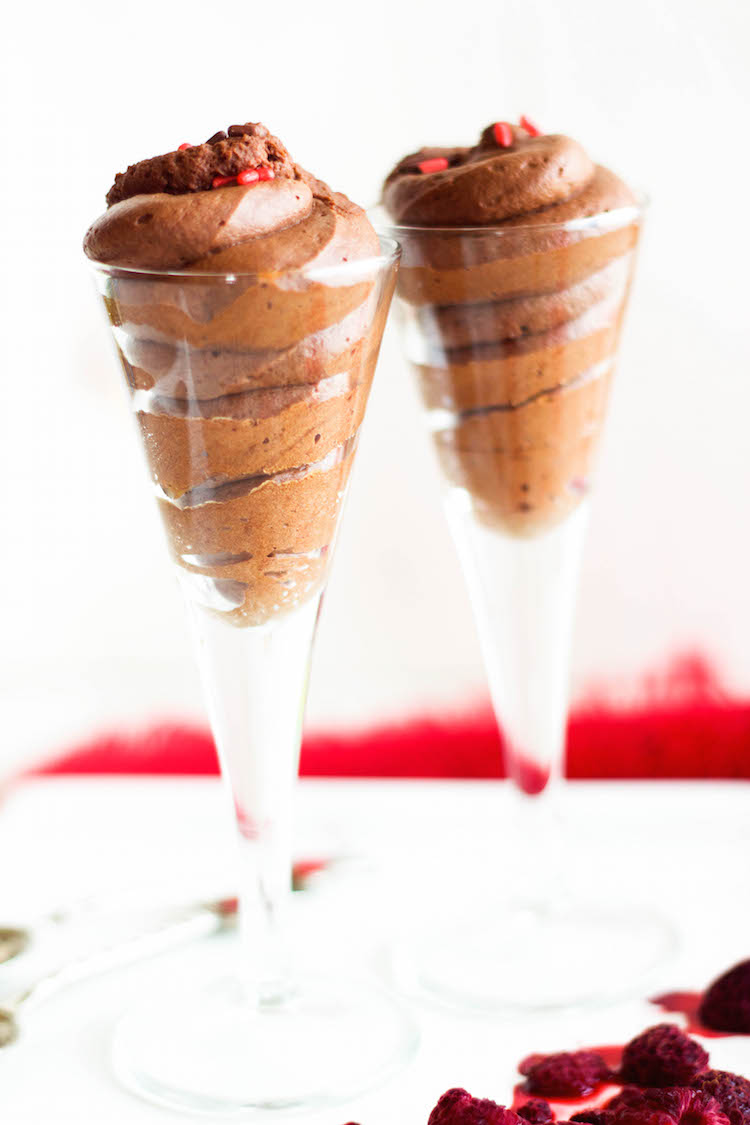 It happens to me when I have a big list of things to get done. While making the list I am pretty confident I can tick it all by the end of the day. Only as time passes I realize I should stop setting unrealistic goals, that way I can be atleast sane.
I am trying to be more organized. An organization app, an app to store my never-ending list of passwords so that I don't have to waste my time clicking the forget password button and reseting it. It drives me nuts but I do have some high hopes after finding an ipassword app. Lets see how that works out.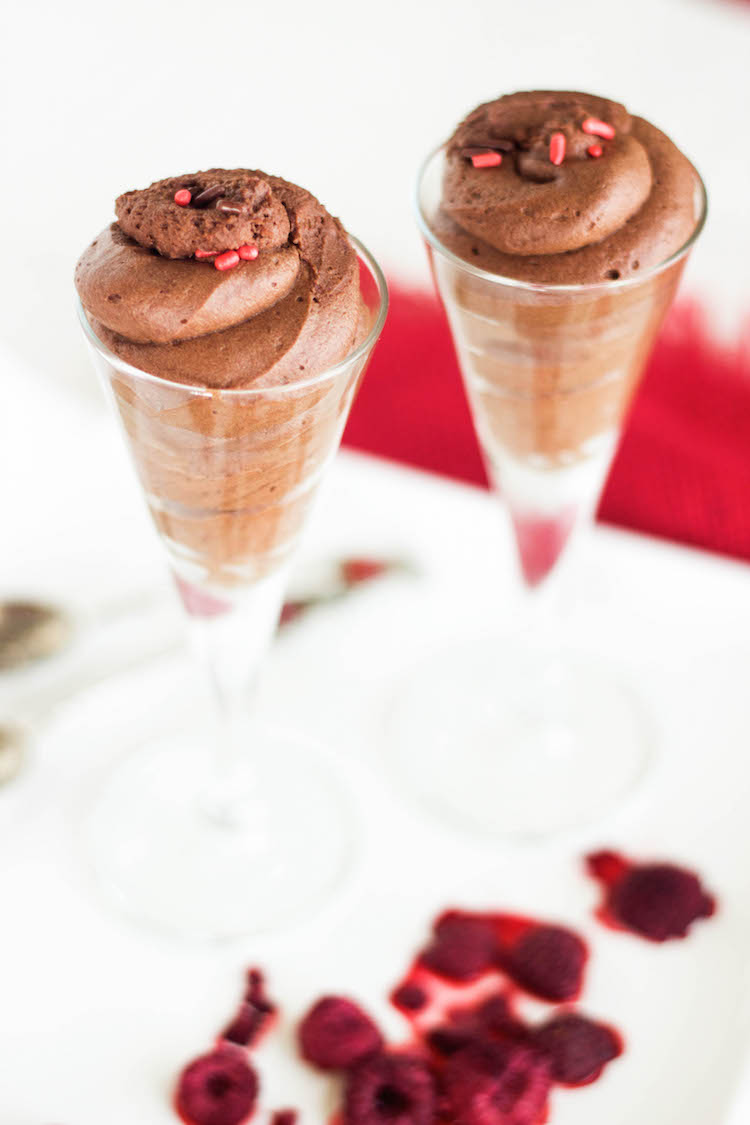 Making this dessert requires only minimum work. Melt the chocolate, whip the cream, fold together and serve.
For my next post, I have some raisins soaking in rum. A little Surprise! So stay tuned 🙂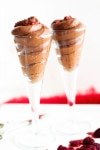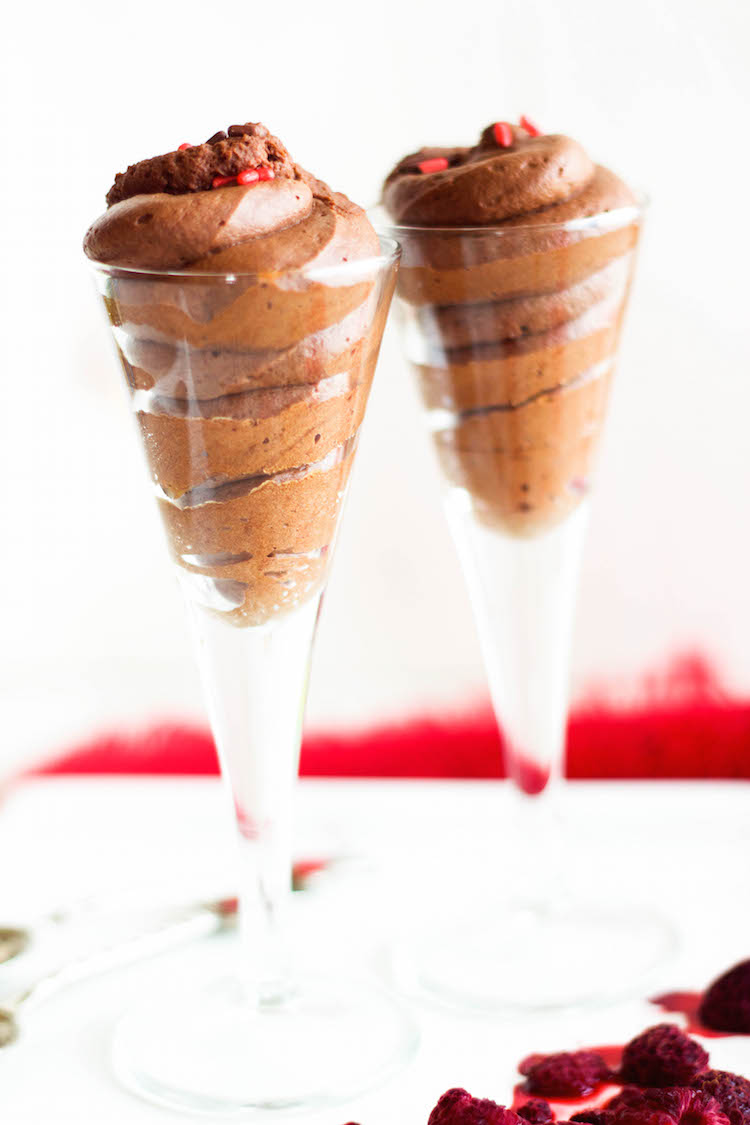 Chocolate Mouse
Servings
:
4
small servings
Ingredients
3/4

cup

4.5oz(113g approx) Chocolate chips or bar cut into chunks(Lindt 70% dark is a good option)

1

tablespoon

butter

1/4

teaspoon

salt

1

cup

8oz(240ml) Heavy whipping cream

2

teaspoon

rum or 1 teaspoon vanilla

1

tablespoon

sugar if you don't like dark chocolate
Instructions
Melting Chocolate:

Double boiler Method

: Add chocolate + butter + salt in a bowl and place it on a bowl of simmering water making sure that the water does not touch the bottom of the bowl. When few chunks remain take it off the heat and mix till chocolate is smooth. Keep aside.

Microwave Method

: Add the chocolate and butter in a microwave safe bowl and heat it for 30 seconds. Stir it and place it back for 30 seconds. Repeat the process until few chucks remain. Stir it till the chocolate is smooth.

WHIPPING CREAM:

Beat the heavy whipping cream + vanilla or rum + sugar until soft peaks form. (For optimum results, place the beater and the metal bowl in the freezer for at least 15 minutes before whipping)

ASSEMBLING:

Add the melted chocolate to the whipped cream and fold in gently till the white streaks can no longer be seen.

Pipe into serving cups and refrigerate it for an hour before serving. Let it stay out for about 15 minutes before serving.