This famous middle-eastern moutabel or mutabal recipe is made from grilled or smoked eggplant. It's easy to make and at the same time refreshing because of the yogurt.

It is an eggplant version of the classic Indian baingan/eggplant bharta since it uses grilled eggplant too. But baingan bharta requires additional cooking while mutabal doesn't.
I have always been a big fan of middle eastern food. The flavors and taste are amazing right from the falafel to juicy kababs to a variety of dips, like the hummus to the awesome refreshing drinks. Not to forget the irresistible desserts. I love it all. Don't you?
If you like middle eastern recipes then try this falafel and homemade hummus recipe on the blog.
The quick and spicy lamb kebabs are awesome too.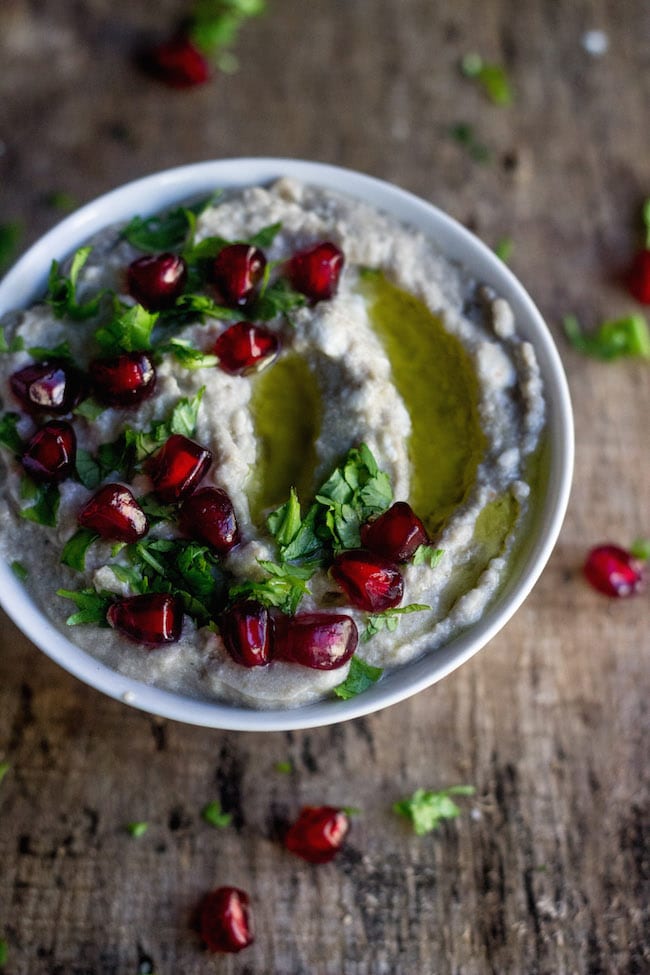 Moutabal is a cold dip and so it's more refreshing during the summer months. It is made by adding garlic, yogurt and tahini, a paste made of sesame seeds.
It can be made and refrigerated for a couple of days which means you can make it in advance if you have a get-together or guests.
It's a healthy dip and is quick and easy to make.
How to make Mutabal or Moutabel?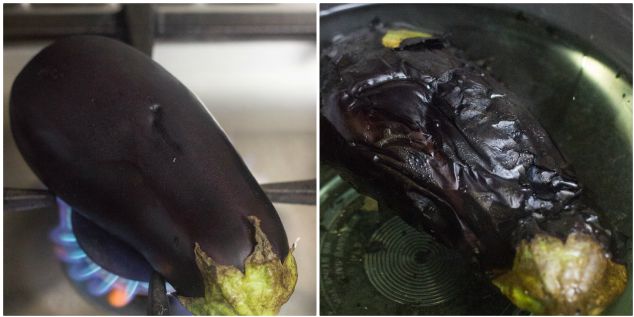 Here is a step-by-step recipe to make Moutabel:
To make mutabal, you can either roast the eggplant on an open flame or in the oven.
Once it is roasted well, transfer into a bowl of water. This method makes peeling the skin easier.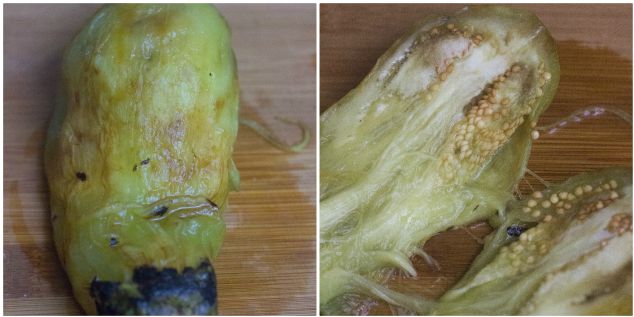 After that, pat dry the grilled eggplant, slice it across the center and remove the seeds.  Chop it finely and transfer to a bowl. Mix it well with garlic. Add the remaining ingredients and mix well.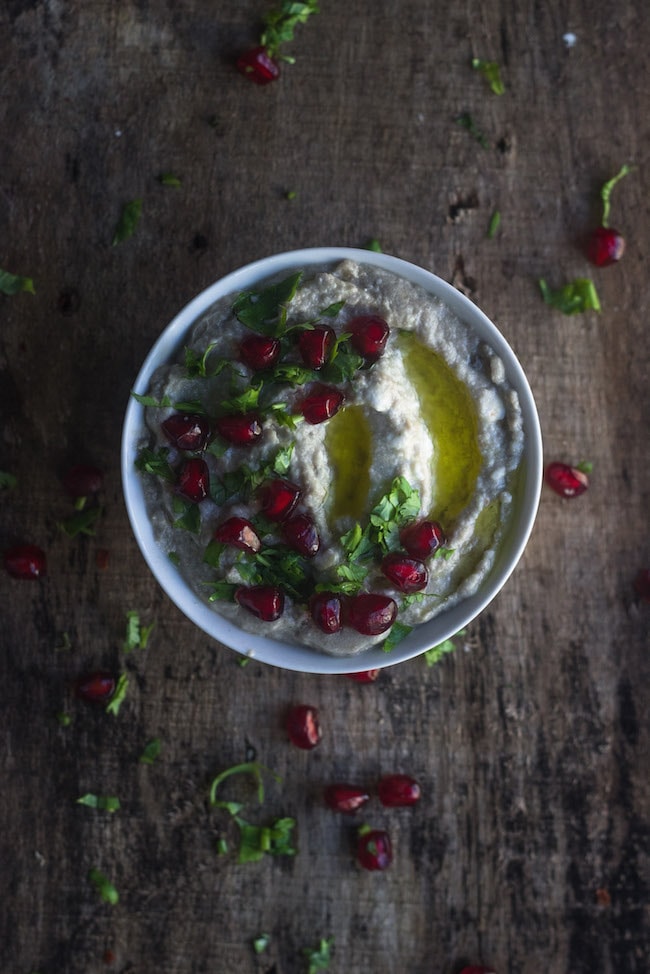 To serve, garnish with olive oil, cilantro or parsley, and pomegranate seeds.
Serve this Mutabal recipe with a side of pita chips or plain pita.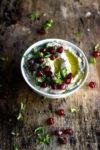 Mutabal - Smokey Eggplant Dip
A refreshing middle eastern dip made from smoked Eggplant, yogurt, sesame seed paste(Tahina), and garlic.
Ingredients
2

Eggplant / Aubergine / Brinjal

2

cloves

Garlic

1/4

cup

thick Yogurt

2

tablespoons

tahina / tahini

1

tablespoon

lime juice

Salt to taste
Instructions
Grill the Eggplant in an oven or a stovetop burner.




For Stovetop method: Place the eggplant directly on the flames and rotate in between so that the inside turns soft and the outside looks charred.




For Oven Method: Place the eggplant on a lightly oiled baking tray and bake in a preheated 400 Degrees Fahrenheit / 205 Degrees Celsius oven for about 20-30 minutes, till it is soft and the outside is charred.

Transfer the roasted eggplant to a bowl containing water. Dip it in and let it stay for 5 minutes. It makes it easier to peel off the skin without a mess.

Pat dry the outside of the vegetable and place it on a chopping board. Slice it and remove the seeds. Then finely chop it and keep aside.

In a mixing bowl, add the minced garlic and the chopped eggplant. Mix and mash it well with a fork. To this add beat yogurt, tahini, lime juice and salt. Taste and adjust salt and any flavors if needed.

Serve with Pita bread or Kuboos. Lightly toasted bread is even better.