The RESTAURANT STYLE CHICKEN TIKKA MASALA RECIPE is irresistible and so easy to make. Learn the secret to making an amazing curry.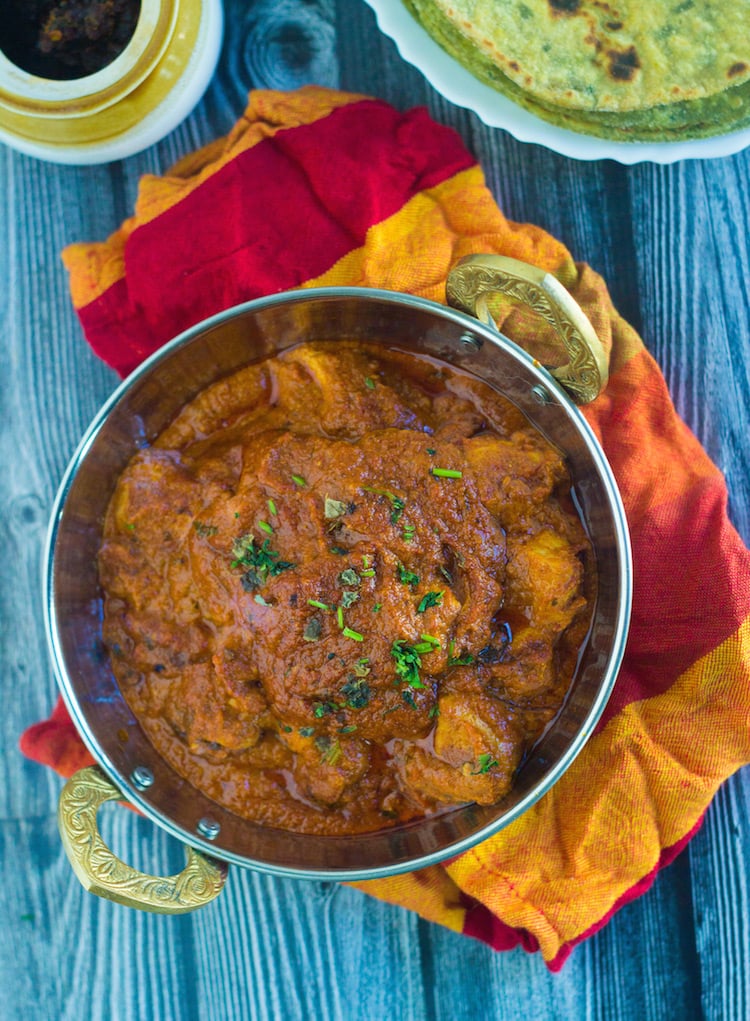 Chicken Tikka Masala is a world-famous Indian curry which also happens to be the official and the most popular dish in Britain.
Chicken is marinated in yogurt and spices, grilled to perfection, and then simmered in a sauce made of tomatoes, cream, and more spices. This is a curry that will make every chicken lover go ga ga over.
THE WORLD FAMOUS CHICKEN CURRY
A few years ago, I had to see a physiotherapist who happened to be British. He told me about how much he loves Indian food, especially gulab jamuns and chicken tikka, and then he asked, "can you guess what is the official dish of Great Britain?".
I knew the answer and was not surprised at all. It definitely took me by surprise when a few days back I was researching a good recipe for chicken tikka masala and ended up seeing English ads serving this. Those were the days when I was learning the basics of cooking. Not in my wildest dream did I ever imagine that someday I would have my own food blog.
For a long time, I did not venture into the field of Punjabi curries, paneer(Indian cottage cheese) tikka masala, and chicken tikka masala. Doesn't this happen to you sometime? You don't try something because you assume it might be difficult or its too much work. I still have that fear when I want to try something new.
HOW TO MAKE A CHICKEN TIKKA MASALA CURRY?
But believe me, this curry is so easy and the taste is restaurant-style like the green peas masala curry on the blog.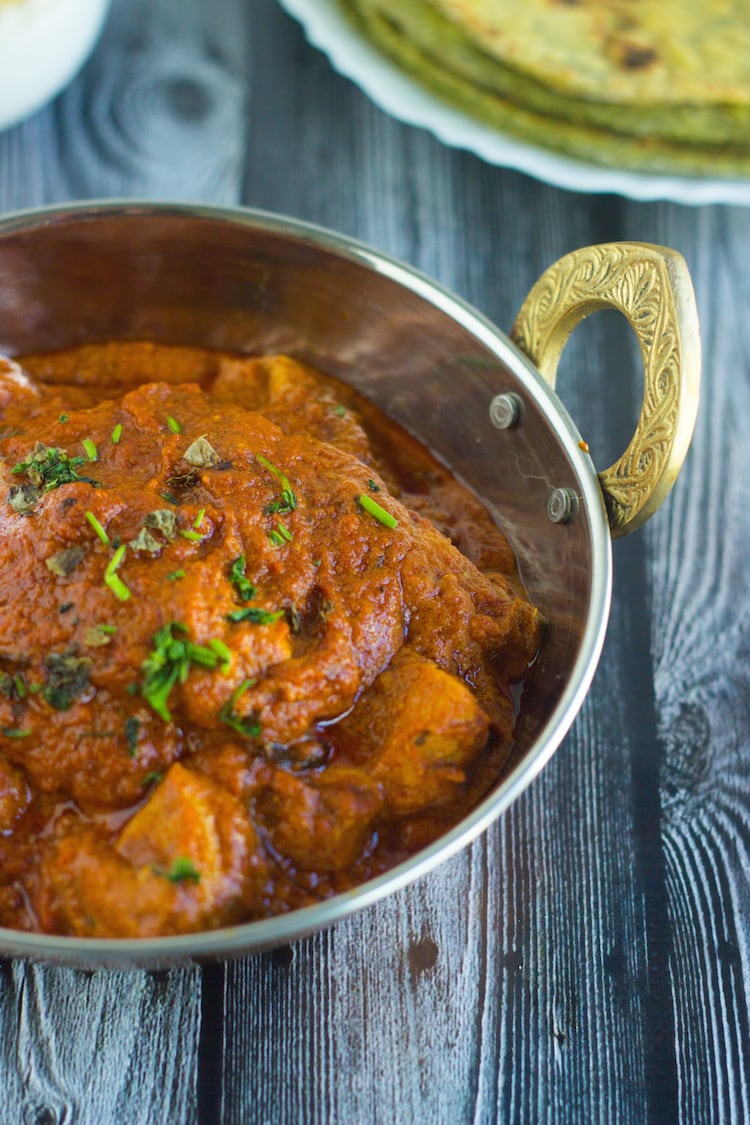 Serve this with store-bought naan (Indian bread), homemade naan – (with or without the oven) or whole wheat roti.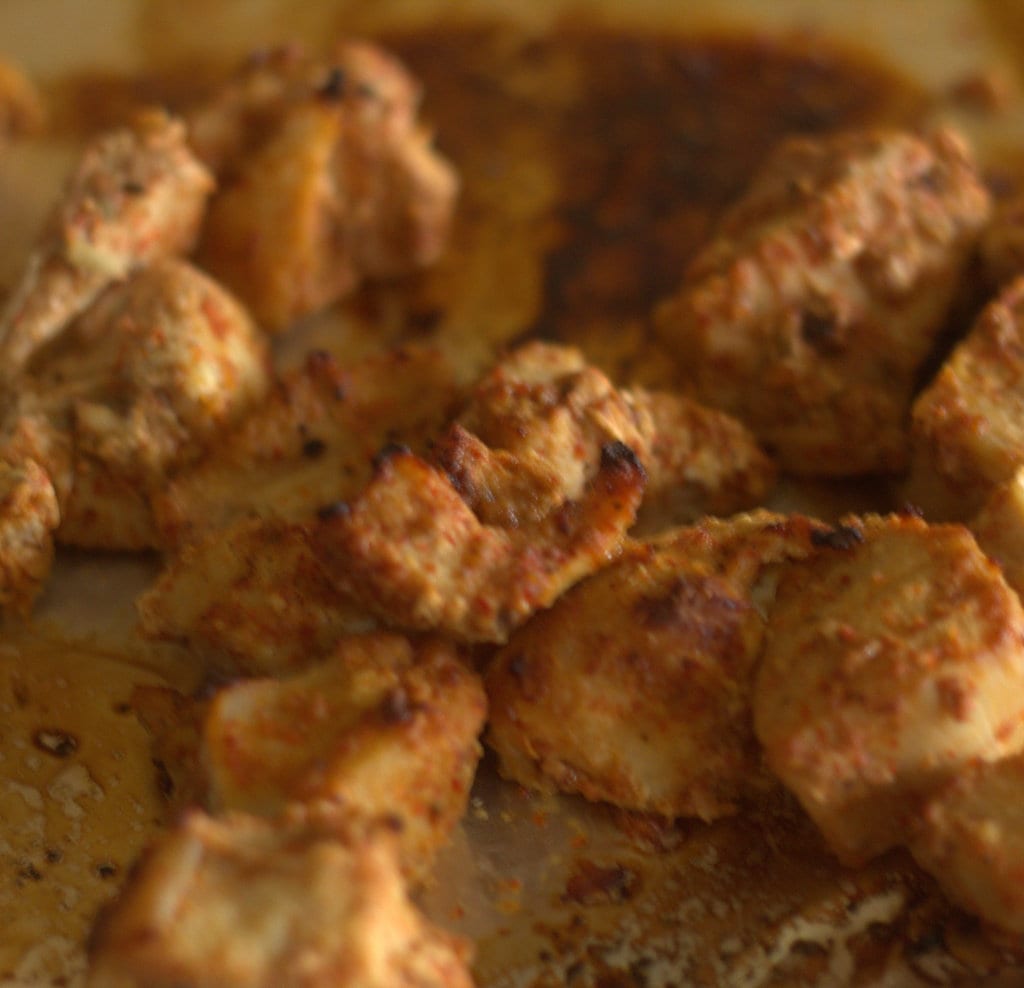 You can also grill it on an outdoor grill. You can keep the gravy ready and whenever you fire up the grill, grill the chicken till it's cooked and slightly charred. The smokey flavor will give it an authentic taste.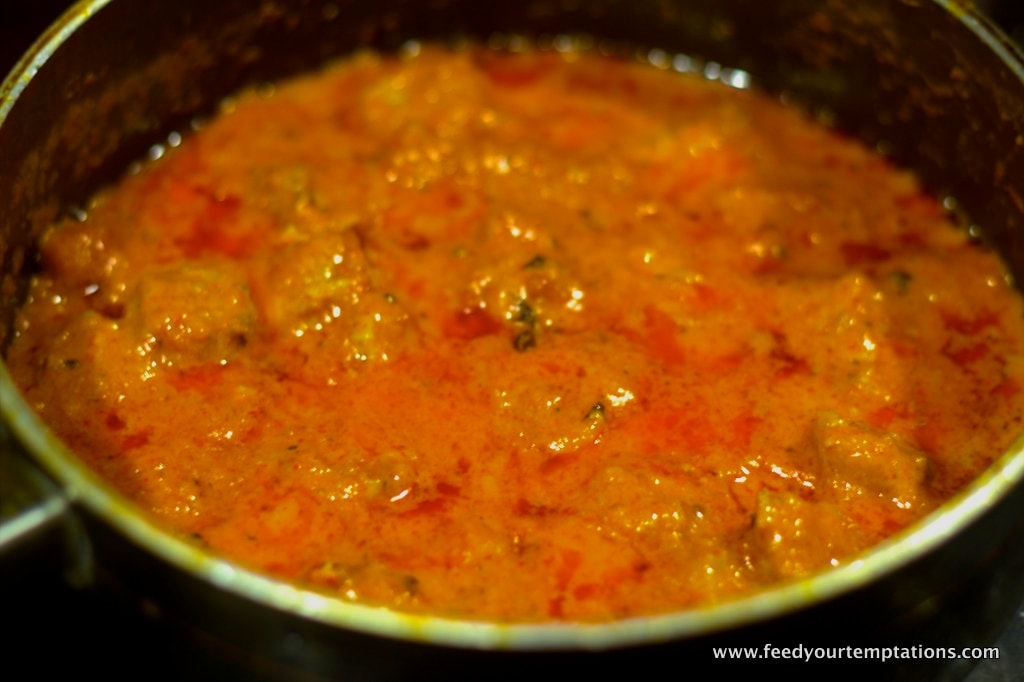 The key is to let the curry simmer on medium-low heat till a layer of oil can be seen on top and also the honey.
Easy and Quick VIDEO RECIPE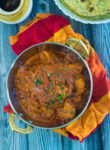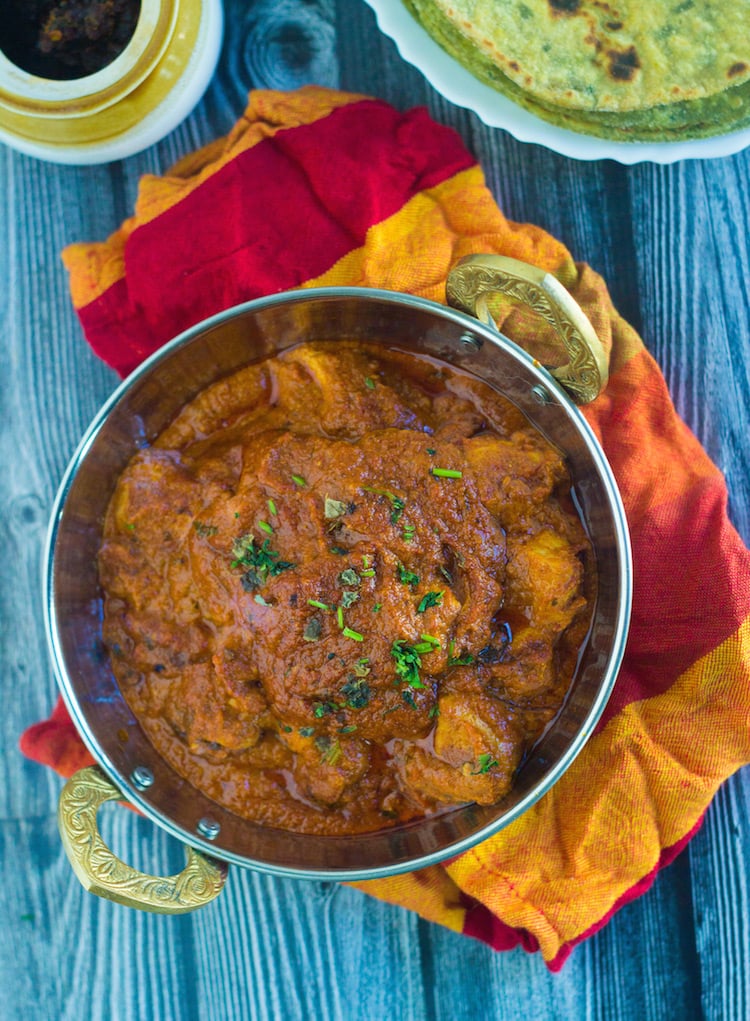 Chicken Tikka Masala
Marination time: 2-4 hours
Ingredients
2

chicken breast or thighs

cut into 1-inch cubes

MARINADE:

1/4

cup

thick plain yogurt

1/2

tablespoon

ginger garlic paste

1/2

teaspoon

cumin powder

1

teaspoon

paprika/Kashmiri red chilly powder

1/2

teaspoon

garam masala

1

teaspoon

lime juice

1

teaspoon

salt

FOR CURRY:

2

tablespoons

oil

3

tablespoons

butter

2

cups

tomato puree

5 medium size tomatoes

1/2

cup

heavy cream

2

tablespoons

honey

very important and no substitute please

SPICES:

1

and 1/2 teaspoon paprika / Kashmiri red chilly powder

1/2

teaspoon

cumin powder

1

teaspoon

coriander powder

1

teaspoon

garam masala

1/8

teaspoon

turmeric powder

1

teaspoon

salt or to taste

1

teaspoon

Kasturi methi / Dried fenugreek leaves for sprinkling

Optional

cilantro/coriander leaves for garnish
Instructions
MARINATION:

Coat the chicken well with the marinade and let it stay for 2 -4 hours or overnight in the refrigerator.

Preheat oven to 450 Degrees Fahrenheit or 230 Degrees Celsius.

Bake or grill the chicken on a tray or on skewers for 15 minutes or until the juices run clear. (Skewers should be completely immersed in water at least 30 minutes before grilling to prevent it from catching fire)

FOR CURRY:

Take all the spices in a bowl. Heat oil and butter, preferably in a non-stick pan on medium-high heat. Add the tomato puree. Stir it till the gravy thickens and oil layer is seen on top.

Add spices and saute for 2 minutes. Add heavy cream, let the gravy simmer for a while. Add honey, mix well. Taste and adjust the sweetness and salt.

Add the cooked chicken pieces and Kasturi methi and let it cook for 2 minutes. Garnish with cilantro/coriander leaves.
Recipe Notes
Before adding the chicken let the gravy simmer on medium low heat till oil can be seen on top. For natural reddish color, add additional 1 teaspoon of paprika when you are letting the gravy simmer.
1 or 2 teaspoons of tomato paste added along with the puree gives it a bright red color.