Paneer tikka masala and chicken tikka masala are world famous Indian curries. Try this restaurant style curries in the comfort of your own home. Paneer is a cottage cheese. You can substitute tofu instead of paneer.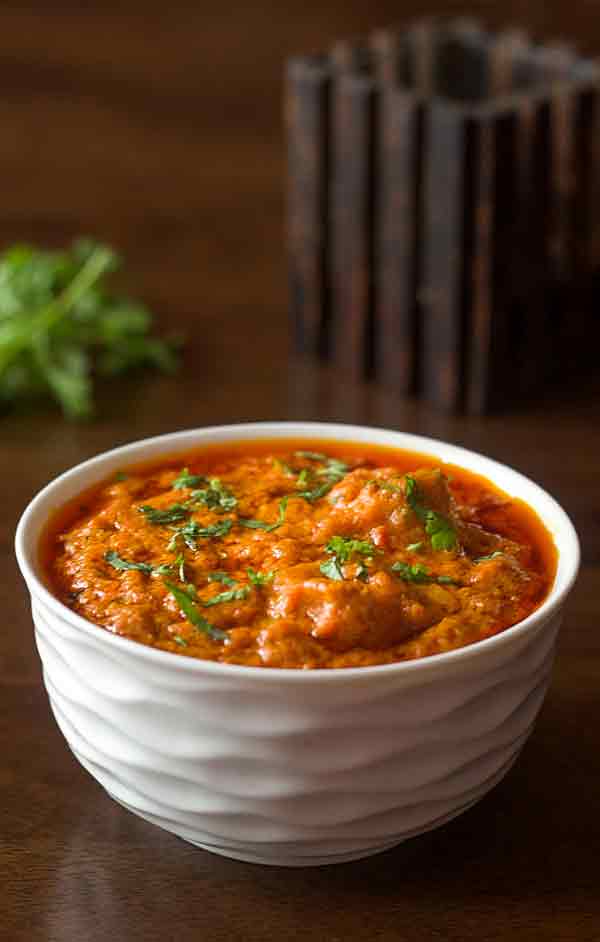 Life was good this past couple of weeks in Bangalore. Apart from spending time with my sis and BIL after a long time, the other thing I liked was easy access to baking supplies. All I did was bake the things I wanted, the other necessary items, say, the everyday cooking and the dishes were taken care of. Back in Orlando, I wish I had someone to do the dishes, and I bet almost everyone there would agree too.
Finding someone to help you with your everyday chores sounds like a luxury. Whether you are writing a blog or turning your kitchen into a test zone, you can imagine the number of dirty dishes that can pile up.
Paneer Tikka Masala was something I made thrice in a week, which my paneer loving BIL devoured. This recipe is a keeper, is foolproof and honey is the secret ingredient. Sure, cream and cashew add to the richness.
You may also like:
What is Paneer Tikka Masala?
Paneer Tikka Masala is an Indian curry made with Paneer | Indian Cottage Cheese. The gravy is rich, creamy, and slightly sweet. It is an excellent vegetarian option.
You can make it spicy if you want, but this recipe is a milder version.
How to make vegan curry?
To make a vegan version of the classic Indian curry, you can substitute butter with vegan butter and use firm tofu instead of paneer. Also, you can use cashew cream instead of heavy cream.
How to make Paneer Tikka Masala?
It is an absolutely easy recipe
Marinate the paneer: Marinate the paneer with yogurt and spices and grill it or saute it lightly.
Prepare the gravy: Sautee ginger, garlic, onions, and spices in butter and then add tomato puree and spices. It is mainly a tomato based gravy.
Make it richer: Adding cashews, heavy cream to makes it creamy.
Finally, add in the grilled paneer.
Finish it with honey. It gives a subtle sweetness and is one of the secrets to making a great Punjabi style curry.
How to make Indian Curries?
The secret to making any Indian curry is to sautee the onions and tomatoes well till you see a layer of oil on top. This process ensures that there is no raw taste. Saute the spices too and simmer it gently till you see a layer of oil on top.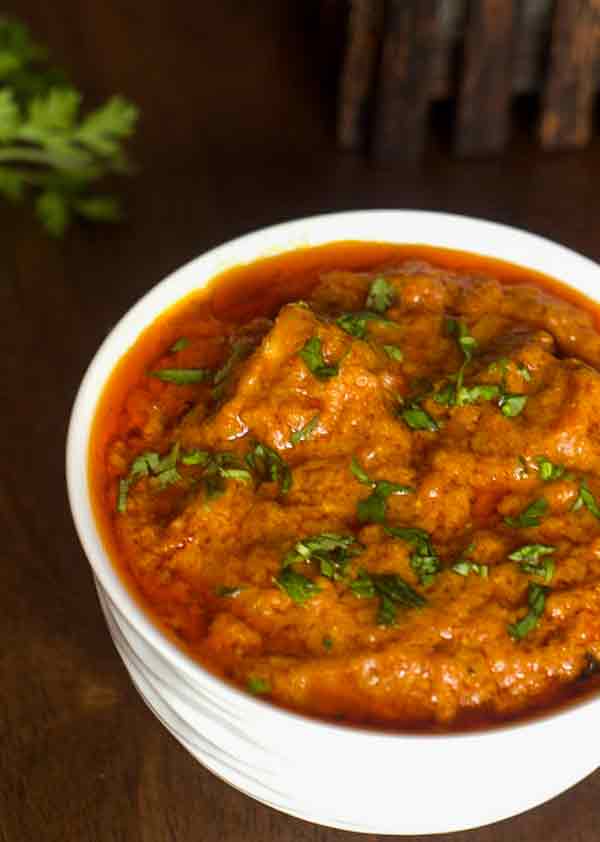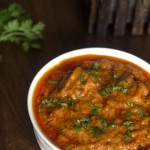 Paneer Tikka Masala – A famous Indian curry
Ingredients
250

g

1/2 pound Paneer (A type of Indian cheese)

2

teaspoons

oil

3

tablespoons

unsalted butter

1/4

cup

finely chopped onion

3

teaspoons

ginger garlic paste

2

cups

pureed tomatoes

About 4 medium tomatoes

1

teaspoon

salt or to taste

1/2

cup

water

1/2

cup

heavy cream

1/4

cup

cashew

powdered

1

tablespoon

honey

no substitute please

SPICE MIX:

1 1/2

teaspoon

Kashmiri red chilly powder or red chilly powder/paprika

1

teaspoon

coriander powder

1/2

teaspoon

garam masala

1/8

teaspoon

turmeric powder

MARINADE FOR PANEER:

1/4

cup

very thick yogurt

1

teaspoon

ginger garlic paste

1/2

teaspoon

red chilly powder

1/4

teaspoon

garam masala

1

teaspoon

salt

1/2

teaspoon

lime juice
Instructions
Marinate the paneer and keep aside for at least 30 minutes. Lightly apply oil on a pan and fry the paneer until charred and looks grilled. Alternately you can also use the oven and broil the paneer on a skewer or on a tray. keep aside.

Heat oil and butter in a pan on medium heat. Add onion and ginger garlic paste. Mix well and let this cook. To this add the spice mix, stir for about 30 seconds, add the tomato puree and salt. Let this simmer till the oil layer can be seen on top.

Add water and let this simmer again. Add cashew powder and mix well. Lower the heat and add heavy cream and honey, mix again. Sprinkle a teaspoon of chilly powder and let this simmer till the oil layer can be seen on top, about 20 minutes. Initially, the gravy will be yellow, but after a while, once the oil starts separating, the curry turns to a red. Adjust the honey as per taste. 2-3 minutes before you turn off the heat, add the cooked paneer. Transfer into a serving dish and garnish with finely chopped coriander/cilantro leaves.