Cinnamon Banana Fruit Leather or Fruit Strips are a smart and easy way to use the overripe bananas and turn them into 100% natural and healthy kids snack. Also, it makes a fantastic lunchbox idea.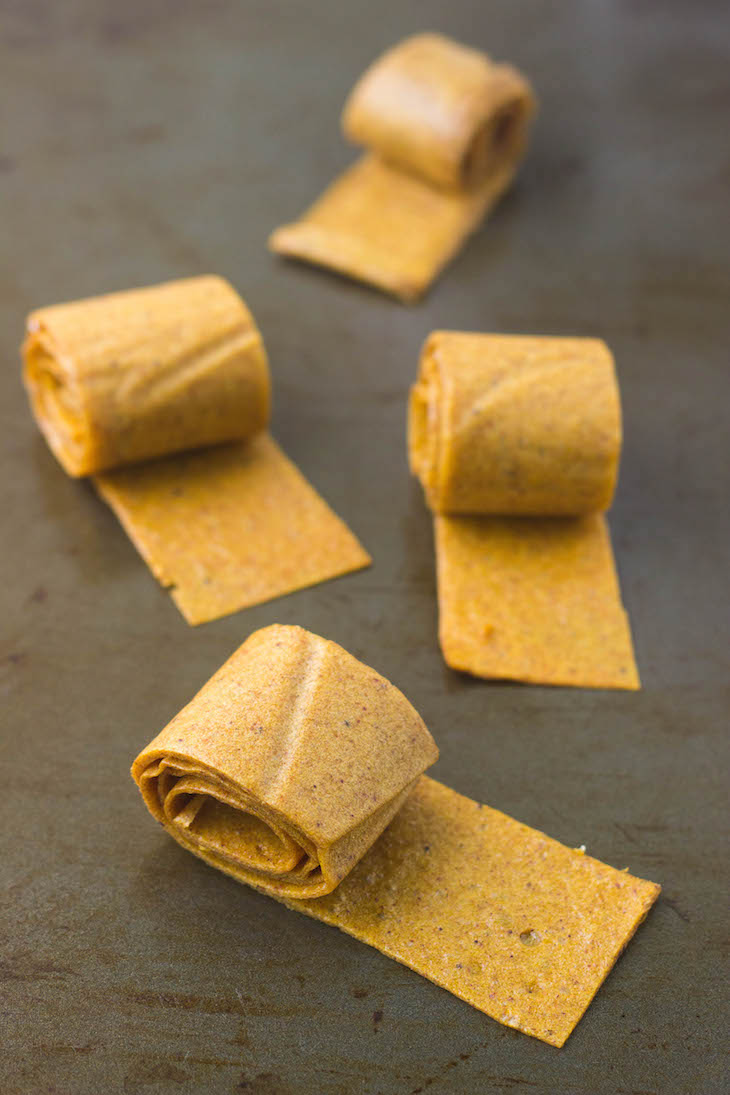 Banana is a staple of every household. The biggest problem is that, once the bananas are overripe or the skin turns black, you don't feel like having it.  At the same time, you don't feel like throwing them in the trash either. Furthermore, because of excess calories, you don't want to dump them in your tummy too.
Apparently, there are so many recipes you can try with ripe bananas. Banana bread and whole wheat chocolate banana muffins are a great option and perfect for kids lunchboxes too. The only problem is that not everyone can find time for baking. One way is to freeze the bananas, and once you have enough bananas, you can use it in baking.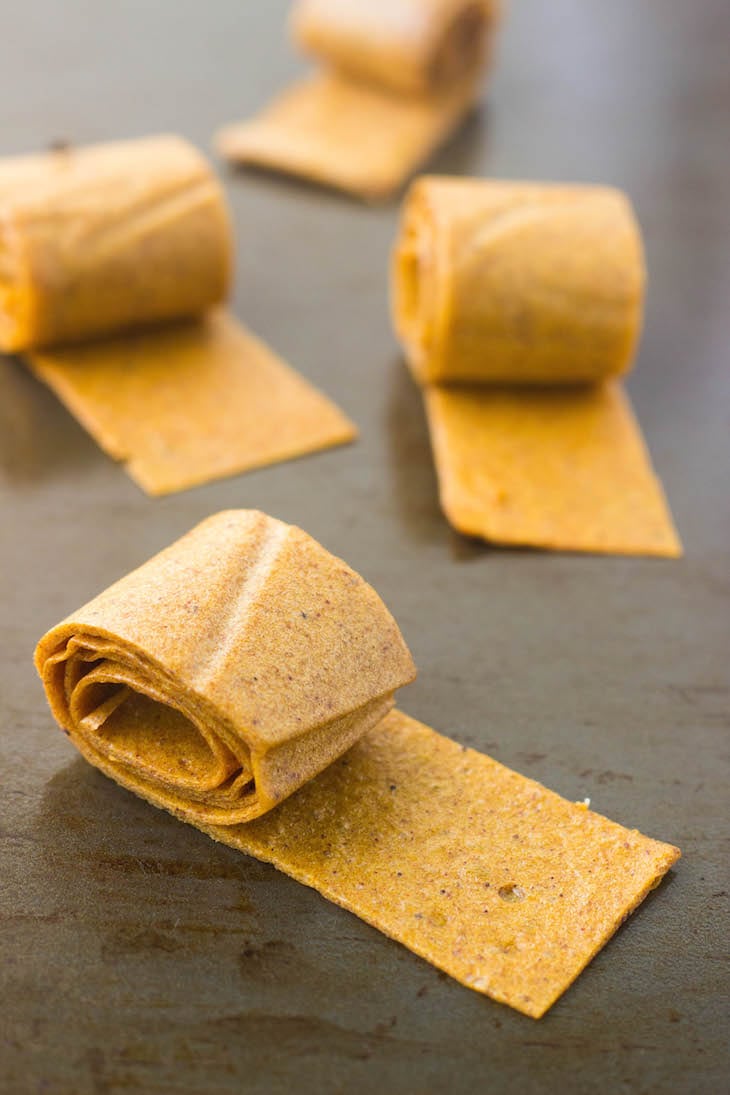 To make the cinnamon banana fruit leather, puree the bananas in a blender, add some cinnamon and spread it on a baking tray lined with parchment paper or a silicone mat. Finally, let it bake on the lowest temperature for 3-4 hours. In few hours, you will have 100% healthy snack which is excellent for kids and their lunchboxes.
In addition to bananas, you can add all the fruits you have and make it into a mixed fruit leather. Having said that, berries will add a beautiful color, and you know it's a smart way to keep the kids interested.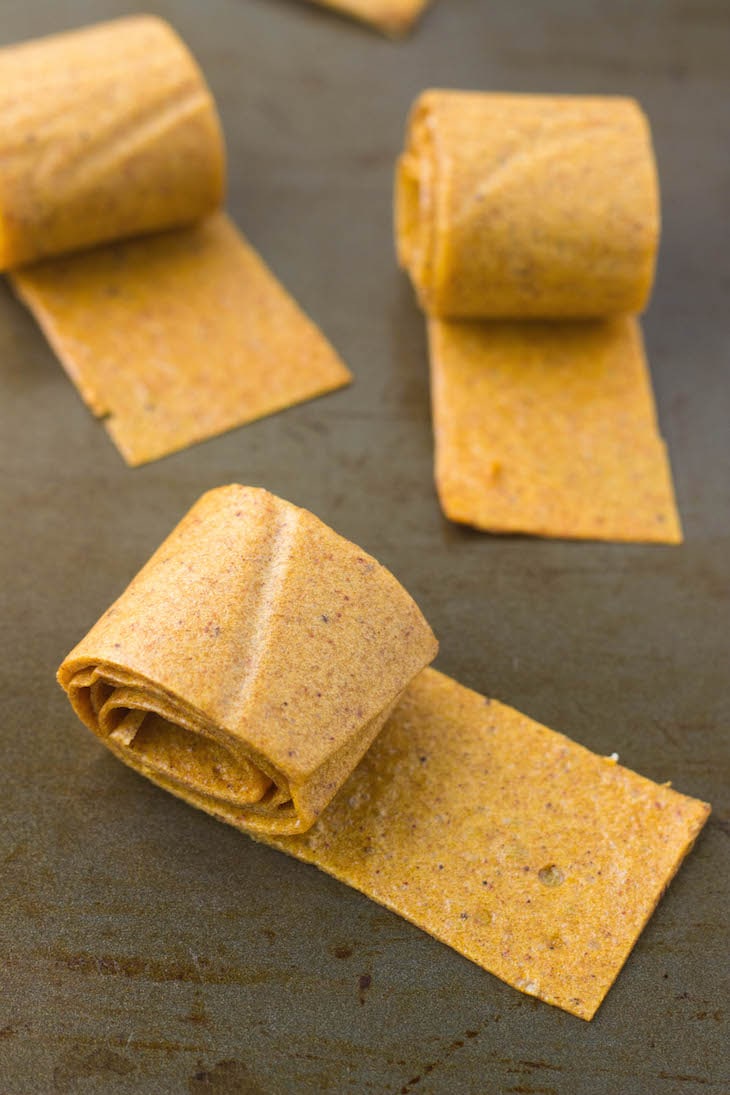 On the other hand, when you have seasonal fruits and don't know what to do with all that abundance, this is a great way to use it wisely.
Earlier I posted the strawberry fruit leather where I also mentioned that you could use bananas and other fruits to make it, but I did not realize that adding cinnamon to bananas would make so much of a difference. Most of all, the aroma of banana cinnamon leather is truly intoxicating.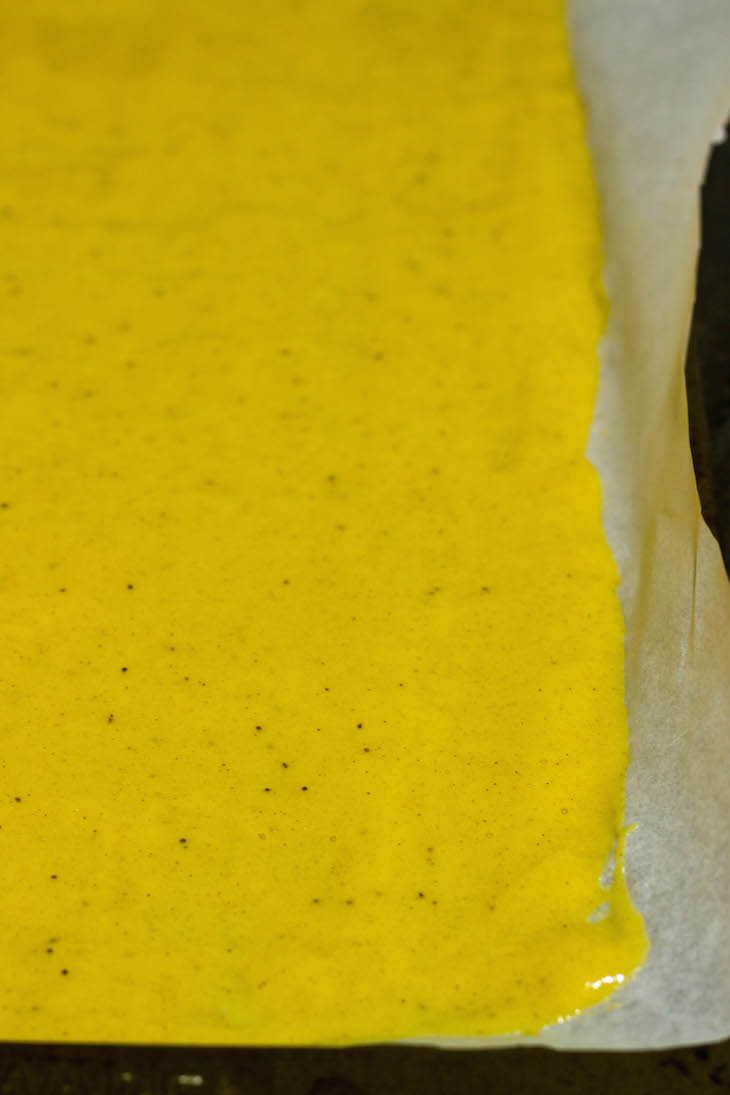 Lastly, ripe plantains can be used to make fruit leather too.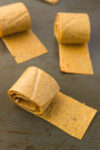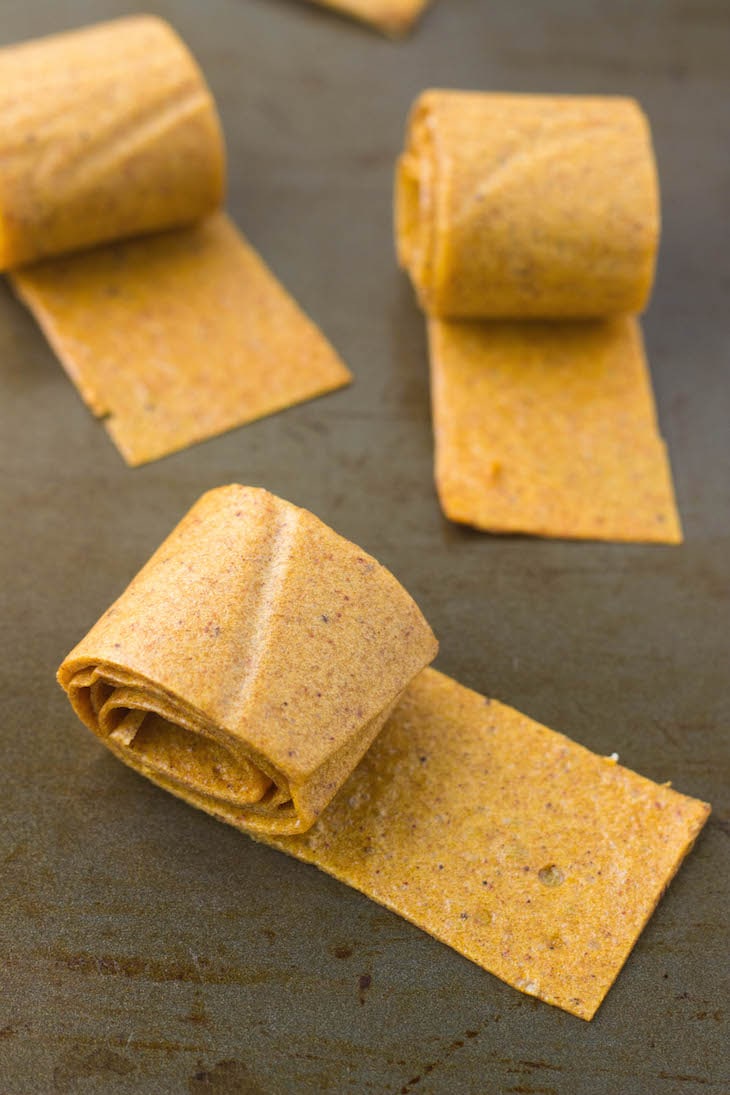 Cinnamon Banana Fruit Leather
Ingredients
3

ripe bananas or ripe plantains

1

teaspoon

cinnamon powder
Instructions
Preheat the oven to 170 Degrees Fahrenheit / 76 Degrees Celsius.

In a food processor or mixer, puree the ripe bananas and add 1 teaspoon of cinnamon powder.

Pour it into a baking tray lined with parchment paper or silicon mat.

Spread the banana puree evenly in a thin layer.

Place it in the oven for 3-5 hours or till the top is not longer wet to touch, is slightly tacky and the fruit leather peels off easily.

Cut the uneven ends with scissors and cut into strips. Roll it up or with a parchment paper in between.

Store it tightly wrapped in an airtight container.
Recipe Notes
If you want thicker fruit strips, you can pour the puree into a saucepan and stir it to let the water evaporate. Once the puree slightly thickens pour into the tray.
You can use ripe plantains too.