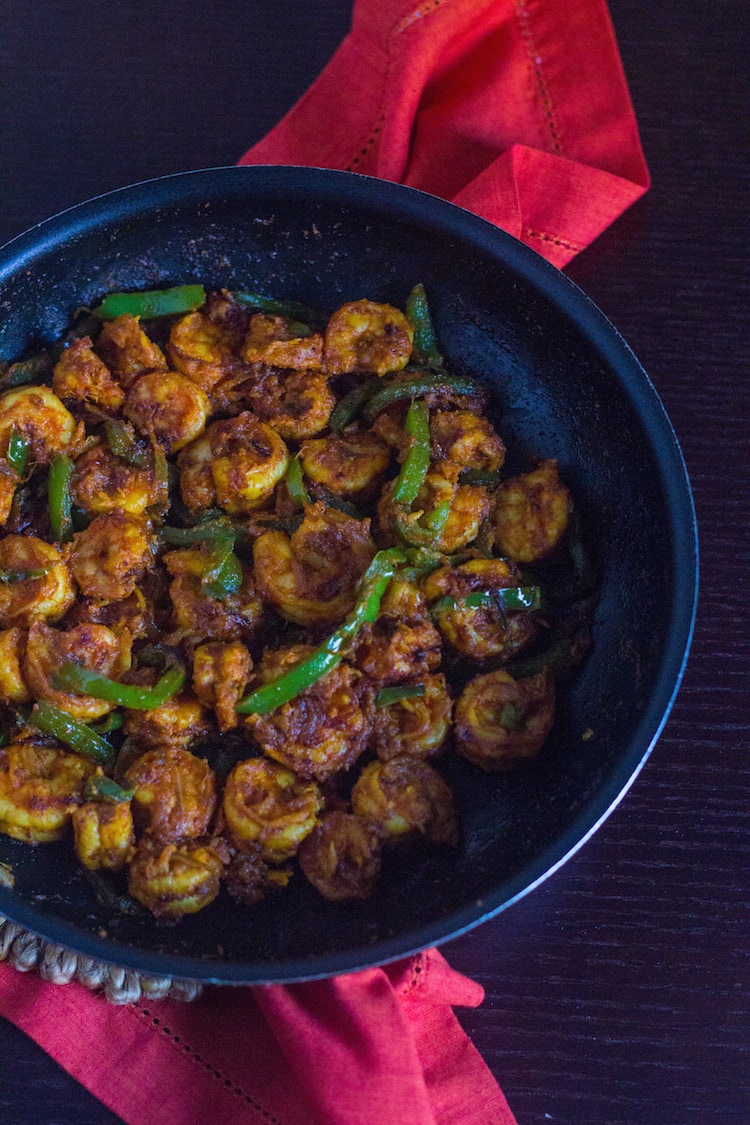 I kind of keep some things to the last moment and everyone knows what happens then. Most of the time— nothing. That's what happened to me on our Anniversary. I thought of making mutton biriyani and then duck curry, but both didn't work since it was a Sunday and the stores closed early. Managed to get some shrimp though and here is the outcome.
Spicy and perfect finger food to go with wine.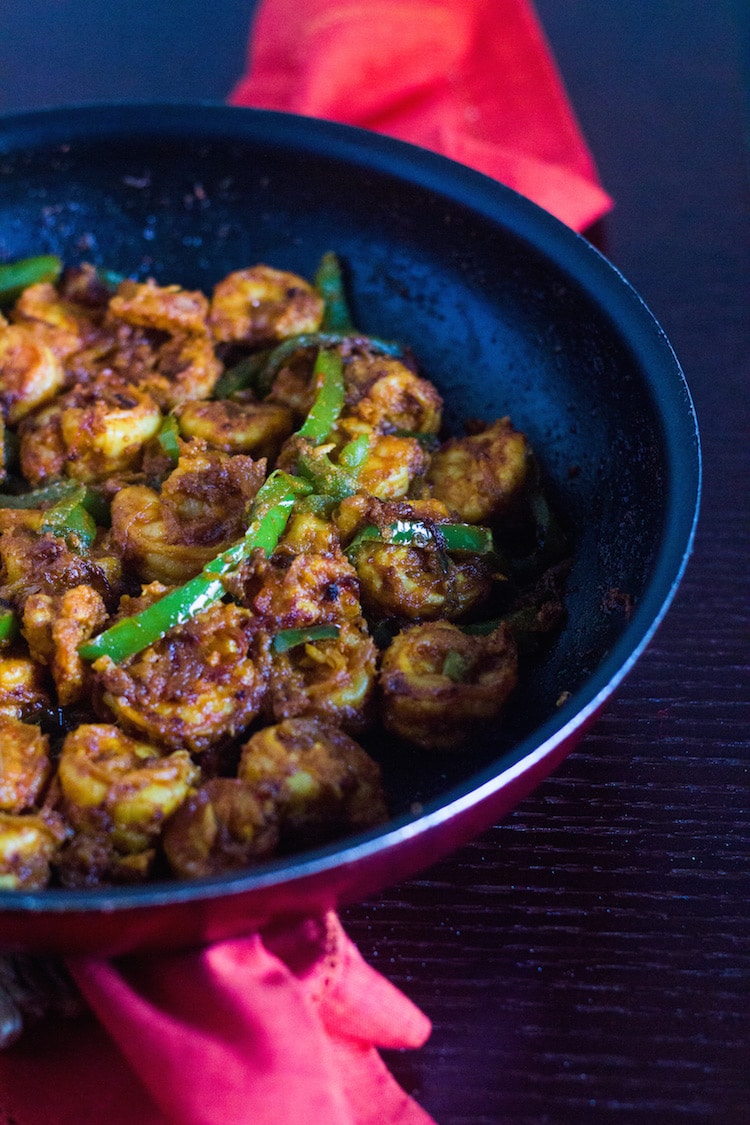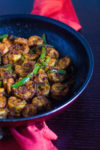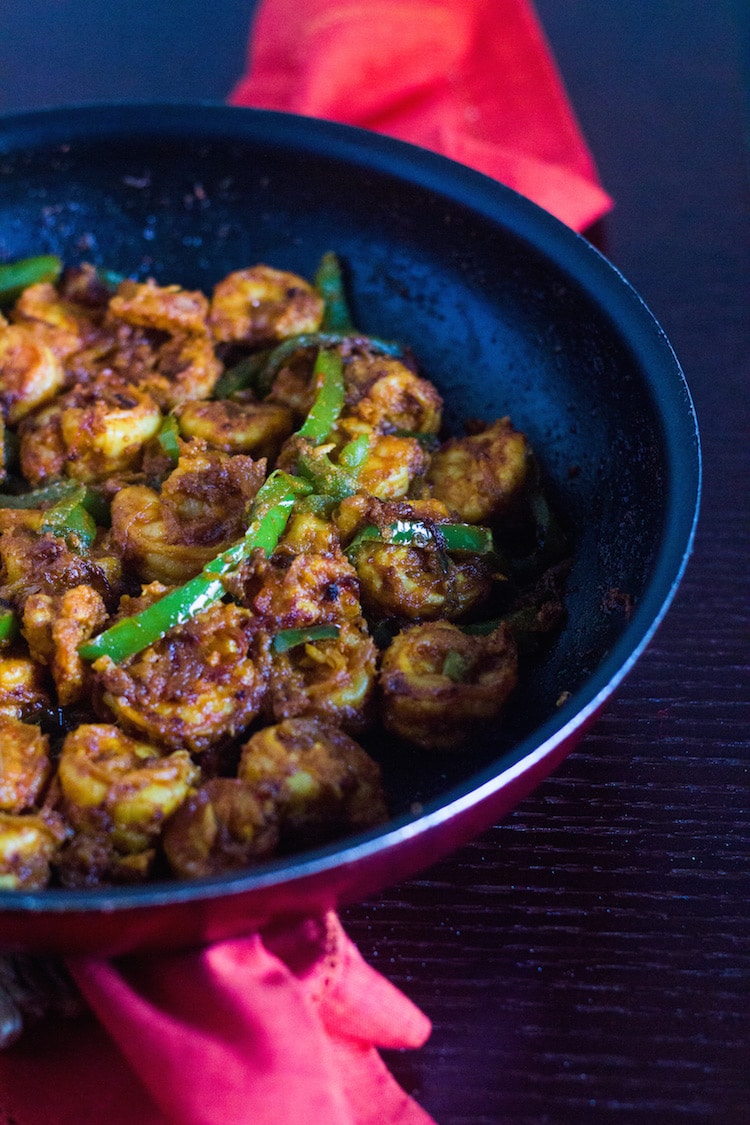 Prawns Chilly
Ingredients
2

pounds

uncooked peeled shrimp

1

medium size onion cut length wise

1

green bell pepper

optional

2

tablespoons

oil

1

inch

ginger

5-6

cloves

garlic

1

teaspoon

cumin

2

teaspoon

paprika or chilly powder

1/2

teaspoon

turmeric powder

1/2

teaspoon

Garam masala

All spice mix (Garam masala recipe)

Salt to taste

2

tablespoons

vinegar
Instructions
Add vinegar and salt to the shrimp and let it rest for 5 minutes. Rinse well and let it drain.

Meanwhile grind cumin + ginger + garlic.

Heat the oil on medium. Once the oil is warm enough add turmeric + paprika + Garam masala. Immediately add onions or the spices will burn. Saute it well till onion becomes translucent. Add in the paste and fry it for another 2 minutes.

Now add the shrimp and stir till the moisture evaporates. Keep a close eye so that it doesn't get burned.

Once it's dry, turn the heat to medium and add the salt, green peppers and saute for 5 more min.

Adjust salt.