This chocolate marble cake is moist and buttery. It is a perfect tea cake or a coffee cake and I bet you can't stop with just one slice. The quick video recipe has step by step instructions to guide you.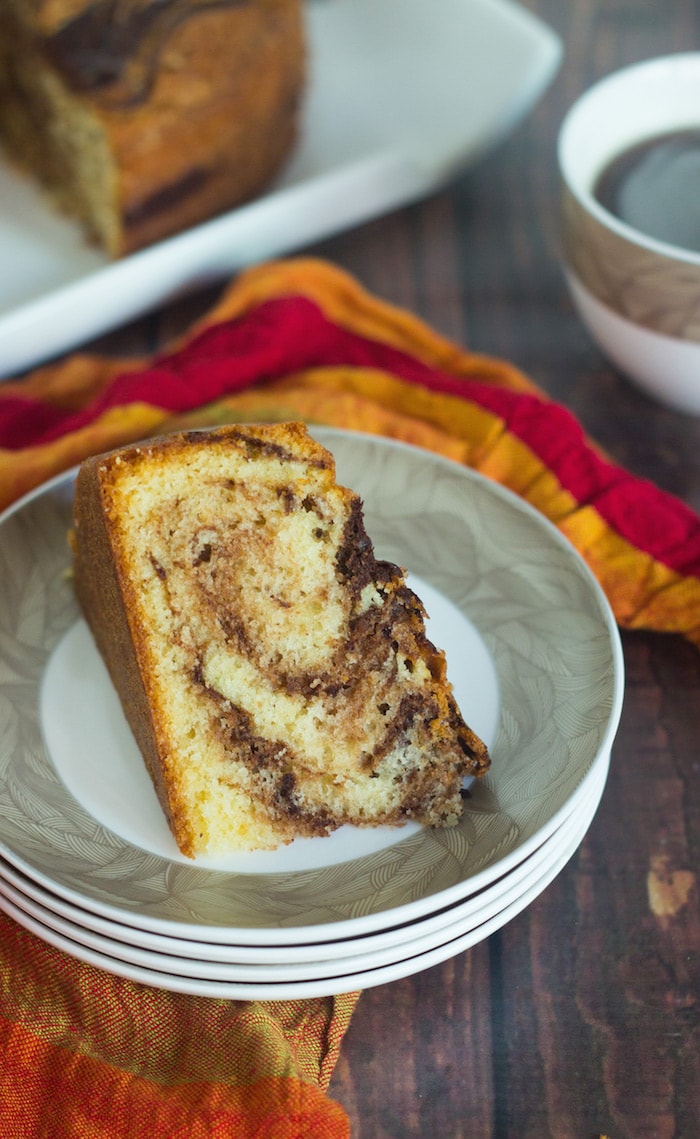 Once in a while, you need someone or something to remind you what you are truly capable of doing and once in a while, you need someone to tell you that you have the will to do it all. One such book which has fired my neurons is 'Lean In' (Women, Work and the Will to Lead), a book by Sheryl Sandberg, Chief Operating Officer of Facebook & Nell Scovell, TV and magazine writer. It's truly inspiring.
This is my 1st post for this year and so I wanted to send something very special your way. So my readers, my well-wishers, my friends, first-timers on this blog, this is for you, and may you benefit from this brave and courageous book. I know it's late, but still
Wishing you a Very Happy and Prosperous New Year.
The Alchemist is another book I read about 10 years ago and I have never forgotten these wonderful quotes. I like to think of these quotes whenever I am trying to do something and things are not working the way I want it to.
"And, when you want something, all the universe conspires in helping you to achieve it."
"It's the possibility of having a dream come true that makes life interesting."
——The Alchemist
Now if you want to pick up a beautiful book and a Coffee
here are some tea or coffee cake recipes you may like:
What is marble cake?
A marble cake is a cake with a streaked appearance. The marble-like look can be achieved by combining two flavors of different colors. The more common among them is the chocolate marble cake in which you create a streak of vanilla and chocolate flavor.
Check out the video recipe of how to make Chocolate Marble Cake.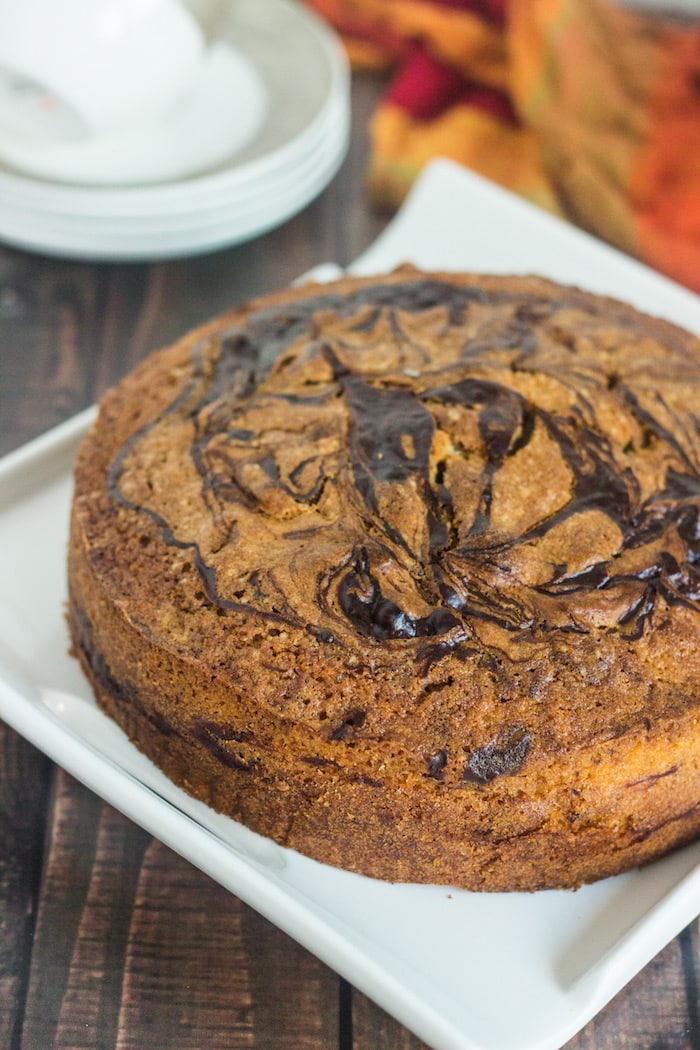 How to make marble cake?
To make a marble cake start with a super moist vanilla butter cake batter. Transfer 1/4 of the batter into a separate bowl and then add cocoa powder and milk to create a chocolate batter.
After then pour the vanilla batter into a cake pan. Pour the chocolate batter in circles and with a toothpick or a skewer go in circles to create chocolate swirls.
This marble cake recipe is awesome and so moist. I finished one cake in 4 days all by myself. I can never resist a buttery coffee cake.
If you like vanilla cake or buttery cake then my friends, this is for you. If you enjoy an afternoon coffee or tea then again this is for you and for those who like to munch in between, this is for you.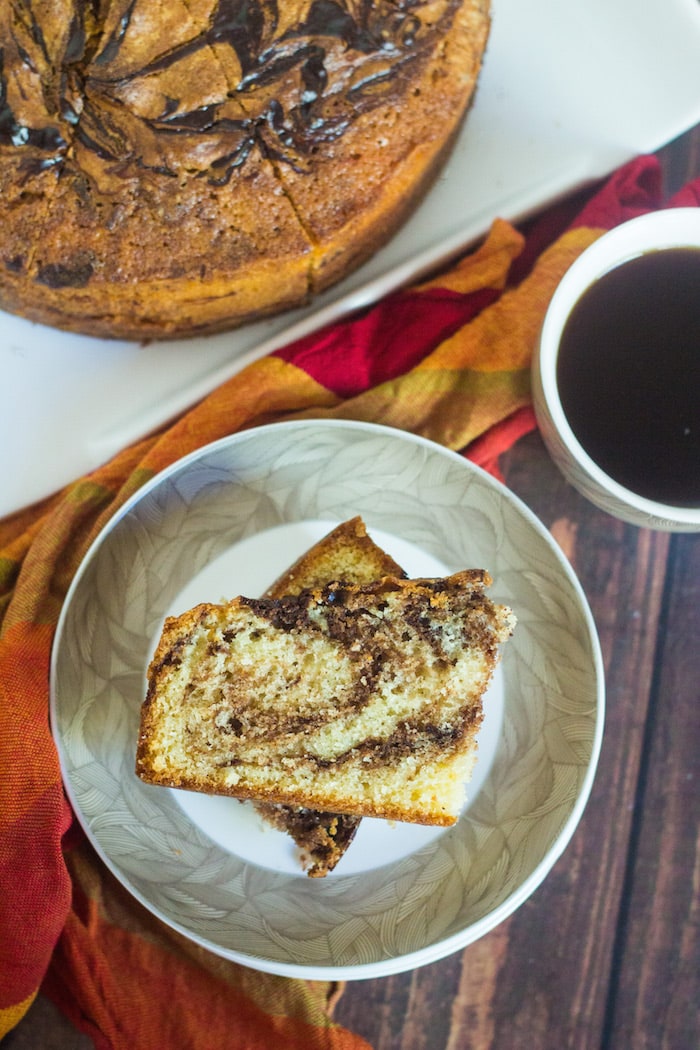 Some frequently asked questions about marble cake:
Can you freeze marble cake?
Yes, you can freeze a marble cake. It freezes well. You can wrap it tightly with a plastic wrap and place it in a freezer-safe bag. Leave it on the counter for an hour or two before serving so that it reaches room temperature. If you are in a hurry you can also microwave it. Once you microwave, try to have it immediately, or else it will tend to harden.
Can I make marble cake from a box mix?
You can use a white, yellow, or vanilla box mix. Make the batter as per the instructions. Transfer 1/4 cup of batter into a bowl and add cocoa powder and milk and make streaks.
More Quick Video Recipes:
Restaurant style Chicken Tikka Masala
Best Pineapple Upside Down Cake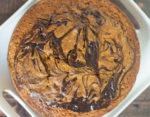 Chocolate Marble Cake
This chocolate marble cake is moist and buttery. It is a perfect tea cake or a coffee cake and I bet you can't stop with just one slice. The quick video recipe has step by step instructions to guide you.
Keyword:
chocolate marble cake, coffee cake, marble cake, marble cake recipes, tea cakes
Ingredients
FOR VANILLA CAKE:
2

cups

or (240g) all-purpose flour/maida

1 and 1/2

teaspoons

baking powder

1/2

teaspoon

salt

1/2 and 3/4

cup

or (200 g) unsalted butter

1 and 1/3

cup

or (265g) sugar

4

large eggs

2

teaspoons

vanilla extract

1/3

cup

80ml milk
FOR MARBLE EFFECT:
1/4

cup

vanilla batter

2

tablespoons

cocoa powder

2

tablespoons

milk
Instructions
Preheat the oven to 325 degrees Fahrenheit / 160 degrees Celsius. Line an 8*3 inch pan with baking paper and dust with flour.

Sift together all purpose flour + baking powder + salt and keep aside.

In another bowl, beat together butter + sugar until soft and fluffy.

To this add eggs, one at a time, beating well after each addition and scraping off the sides. ( Do not over beat)

Add vanilla and mix again.

Now add the flour little at a time and mix well again taking care not to overbeat.

Stir in milk and fold the batter well.
FOR MARBLE EFFECT:
Transfer 1/4 cup of batter into a small bowl.

To this add cocoa powder + milk and mix well.
ASSEMBLY
Pour 1/3 of white batter / 1st batter into the cake pan. Place a few lumps of brown batter/chocolate batter randomly. Take a chopstick or a toothpick and create swirls in a small circular motion across the cake.

Alternate with white batter and then brown batter till the batter is over.

Bake for 65 to 70 minutes or till a skewer inserted in the middle of the cake comes out clean.
Recipe Notes
You can create a swirl with jam, jellies or food color.